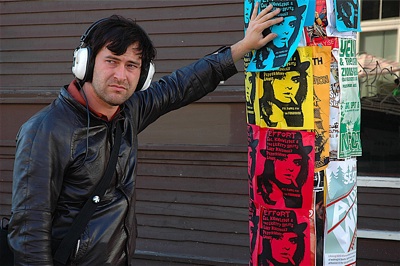 Writer & Director Craig Johnson makes an impressive debut with True Adolescents – showing off Washington's beautiful scenery and exploring the life of Seattle slacker/wannabe rock star Sam (played expertly by local fave Mark Duplass).
Sam's luck can't get much worse. His band can't pack a bar with an audience, his girlfriend tosses him out of their apartment, he drinks too much and gets punched out in a fight. When he calls his Aunt Sharon (Melissa Leo) for help, she offers him a place to crash and some useful advice: "grow up".  The couch-crashing leads to Sam taking 14-year-old nephew Oliver and a friend on a camping trip when Sharon's ex bails out, where Sam ends up acting even more immature than the teenagers and the friend disappears, leaving the other two searching and eventually lost in the woods.
This film could have been a disaster, but the writing and performances are so good it totally pulls it off. In particular, Duplass nails it as a 30-something male trying to figure out what his life is about. And (without spoiling anything), the ending is one of my favorite film endings, EVER. 
in addition to being awesome in and of itself, this movie also has a great soundtrack featuring The Sonics, The Free Design, The Blakes (who appear as Sam's band, The Effort), Mono in VCF, Hazelwood Motel, Wallpaper, Sunset Valley, Black Daisy and The Fucking Eagles. 
I really ended up loving this movie, you guys. Go see it.
{True Adolescents screens at SIFF Thursday, June 4 at the Egyptian, 9:30pm and again on Saturday, June 6 at 1:30pm. Director Craig Johnson, Producer Thomas Woodrow and some cast members are expected to attend both screenings.}