Day 1 kicked off with two separate freak-outs as #teambirthday acknowledged this as the last weekend we will ever party in our respective ages. But hey, once we got over that minor brush with our own mortalities, we felt ready to join the horde of partygoers kicking it at Block Party! Death shmeath, am I right?! (Uggggggh.)
This year's line-up featured an electronic-heavy Main Stage, but as always Block Party manages to balance out big names with a slew of killer local artists. While the abundance of backwards hats has sadly increased at this annual weekend (a style that is favorable to no face), the quality of the tunez you can catch is still top-notch.
Highlights:
Iska Dhaaf kicked off our day at a roaring pace. Guitarist/singer Nathan Quiroga continues to surprise me with the amount of volume that can emit from a human body. "Faceless Death" (FEELING A THEME TODAY) was a big hit for me, if only because there's nothing like a lightly shaken tambourine paired with tear-the-earth-in-two vocals. During his set he made his usual way into the crowd to touch some bodies and get up in some faces which is always a really effective way to get people to listen and possibly something I'll try at my next dinner party.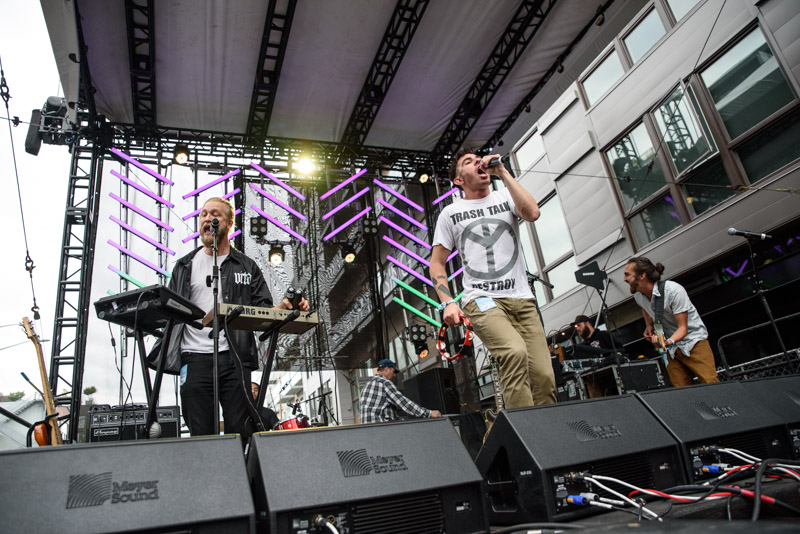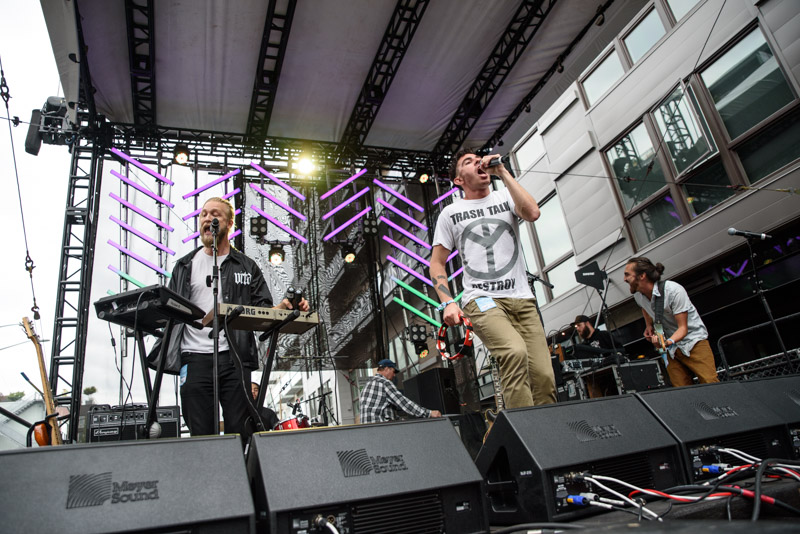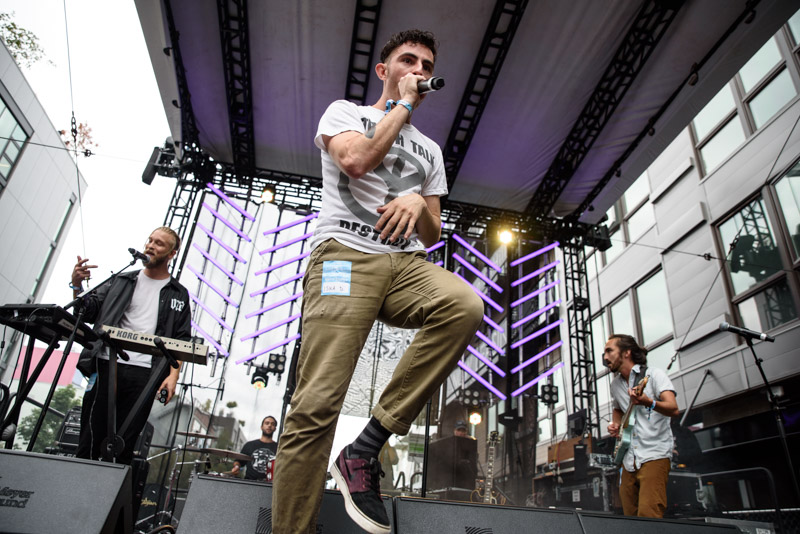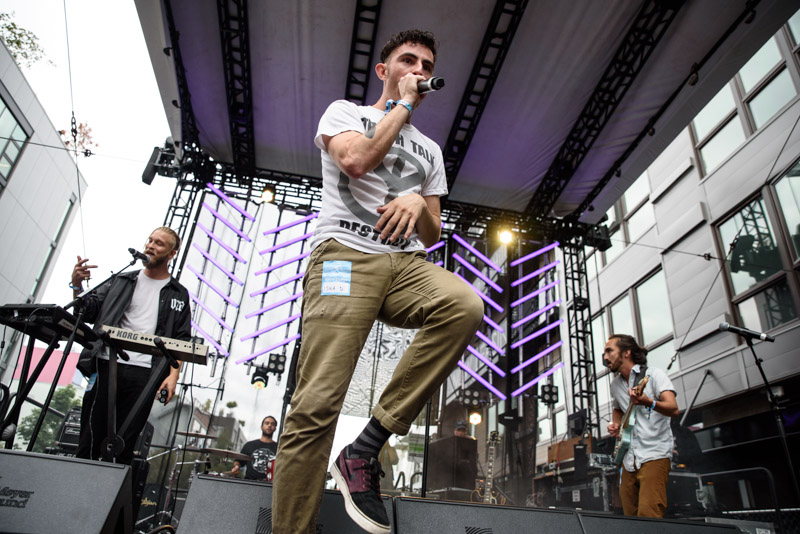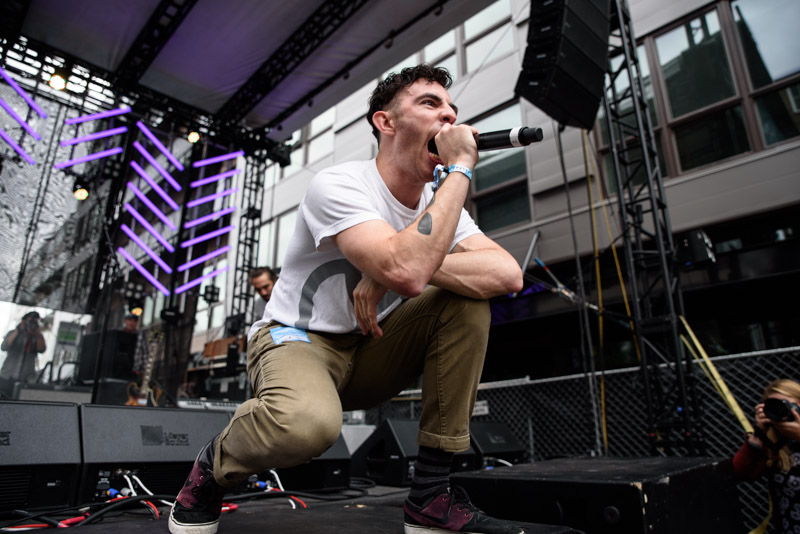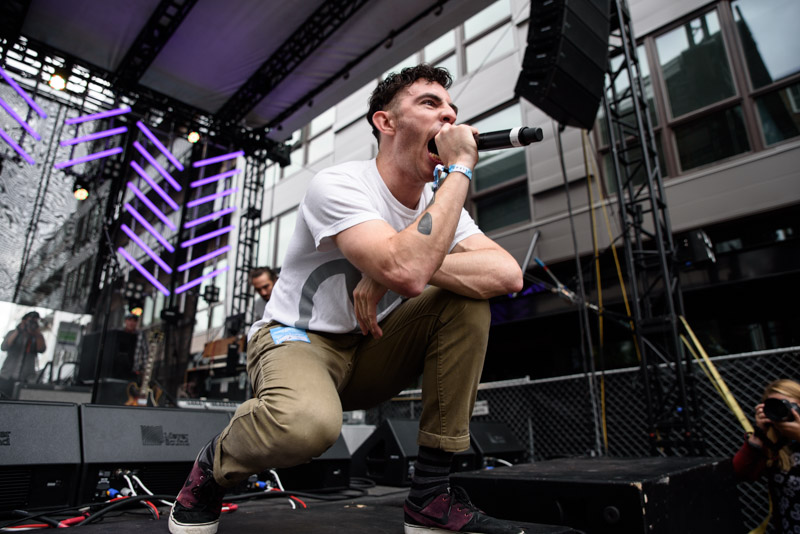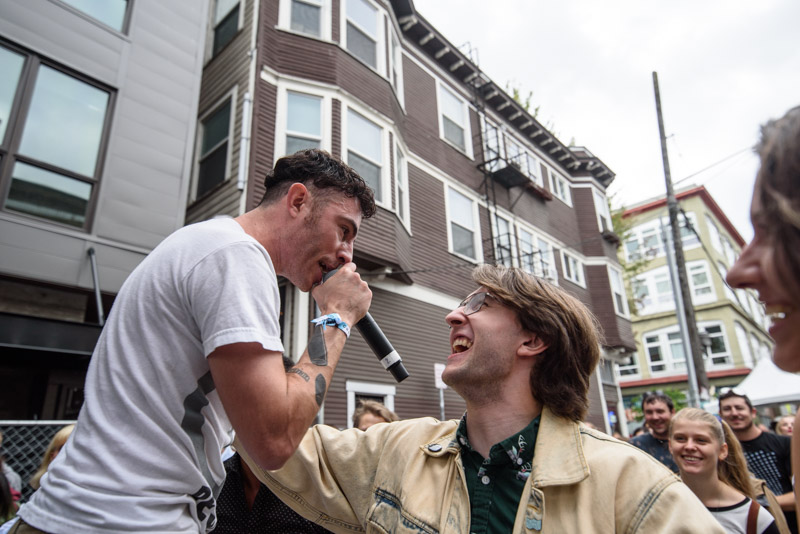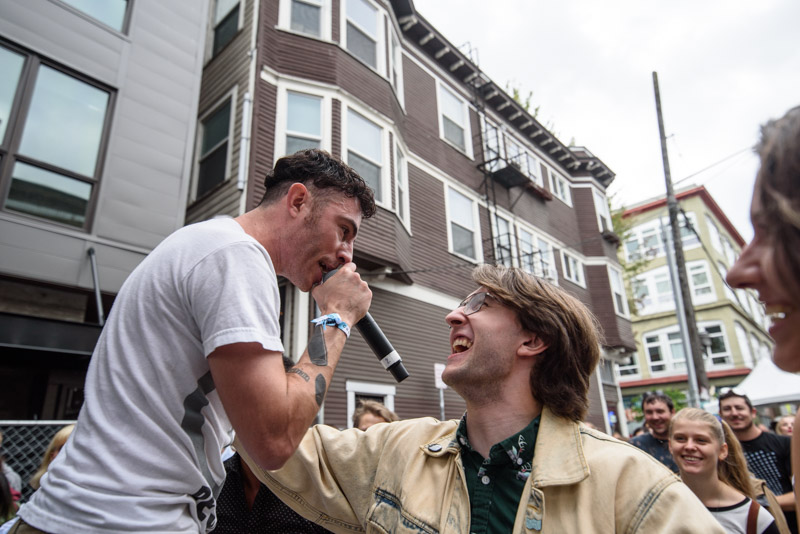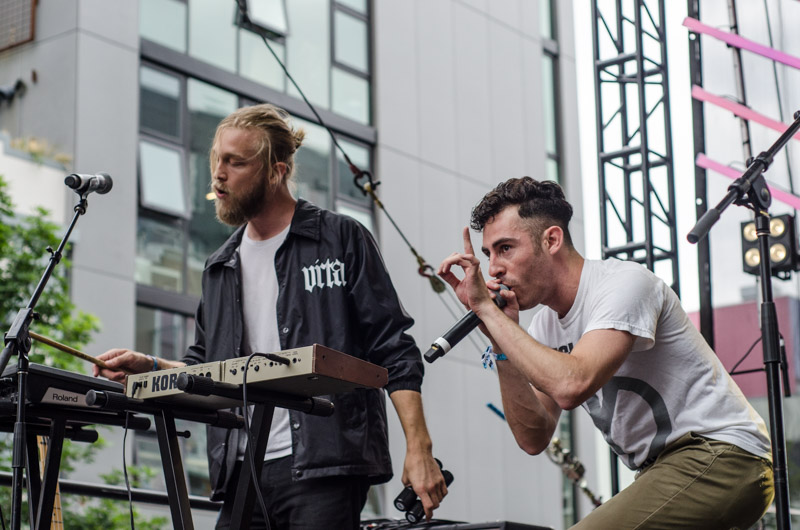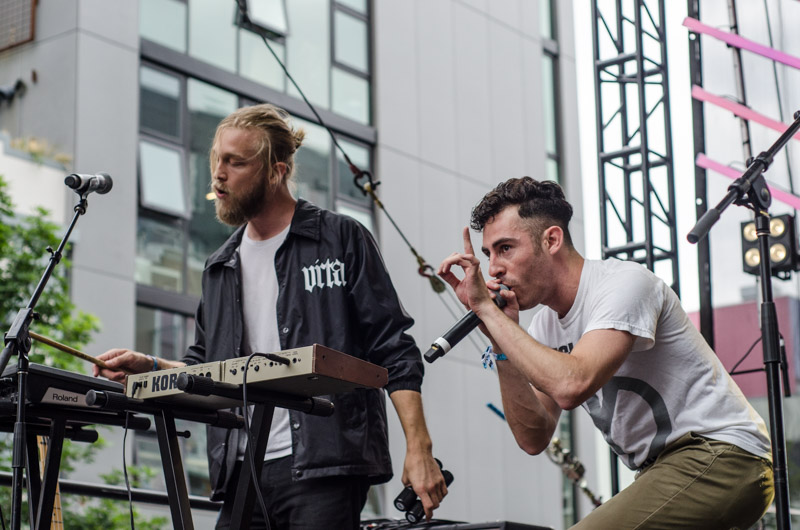 In the crowd at Mild High Club I spotted a rat tail + tie dye shirt combo that perfectly encapsulated the feel of this set as the dulcet twanging of a harpsichord floated high above us, and Alexander Brettin's voice slip and slid through notes in a perfect hybrid of Mac DeMarco (who coincidentally he has toured with before) and whatever you'd describe the John Lennon/Plastic Ono Band era as being. So chill. Several times later that night we resisted spinning the wheel on that hat.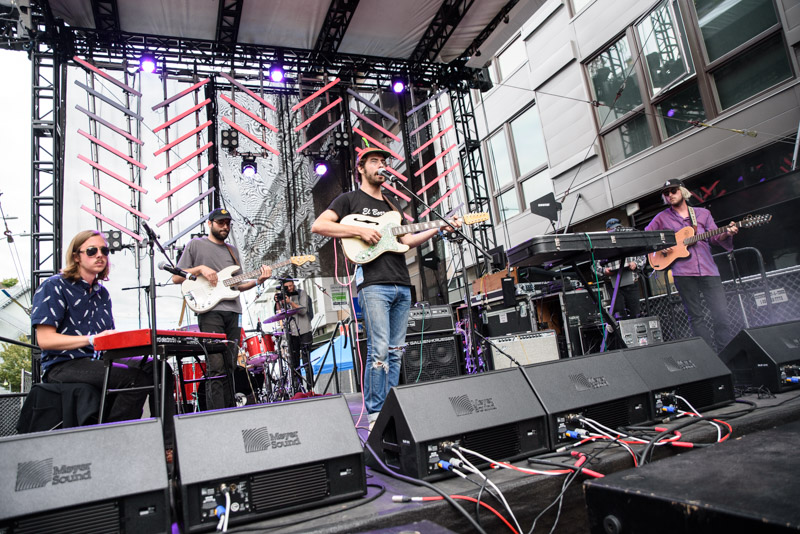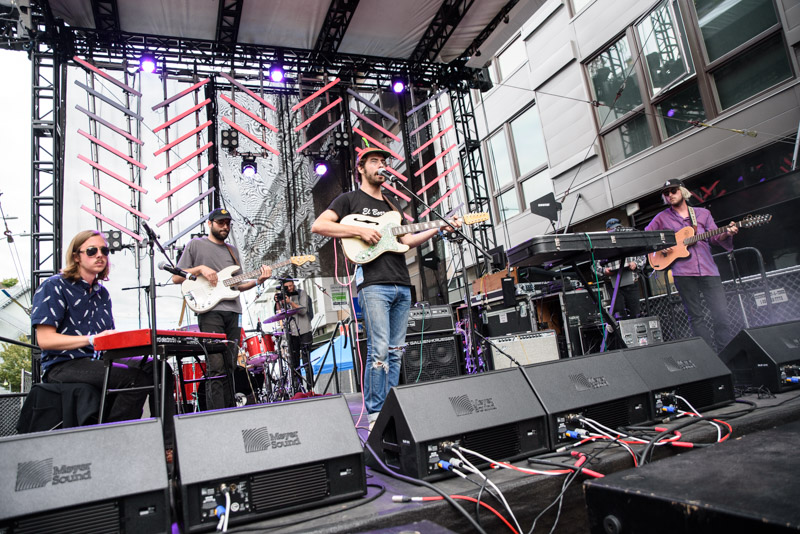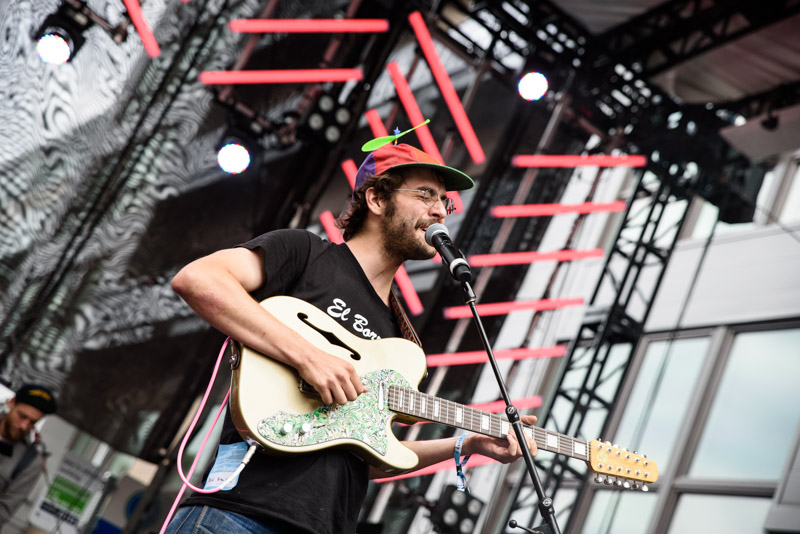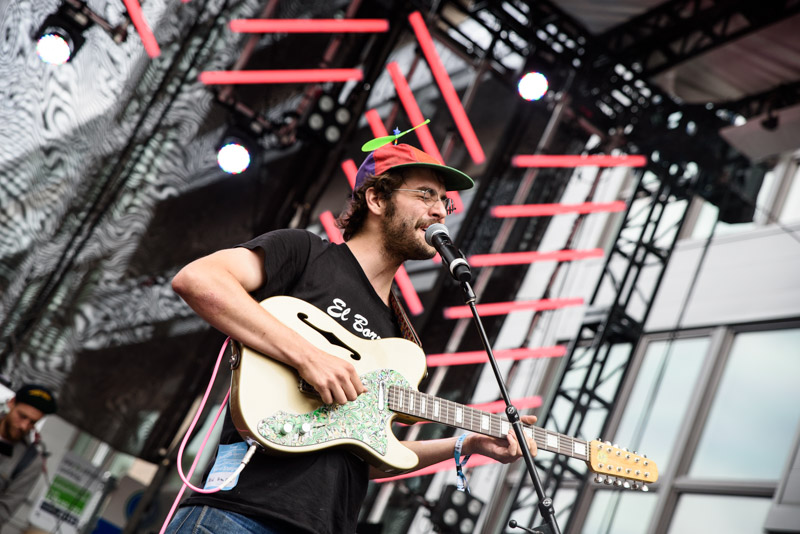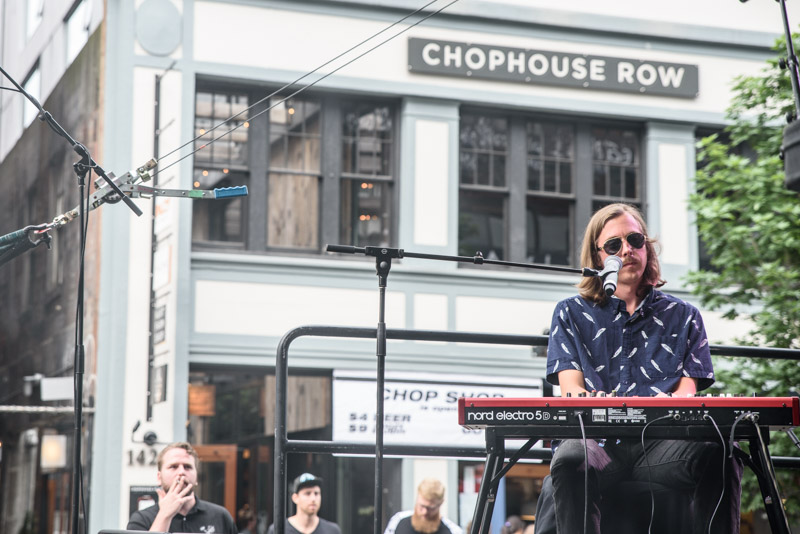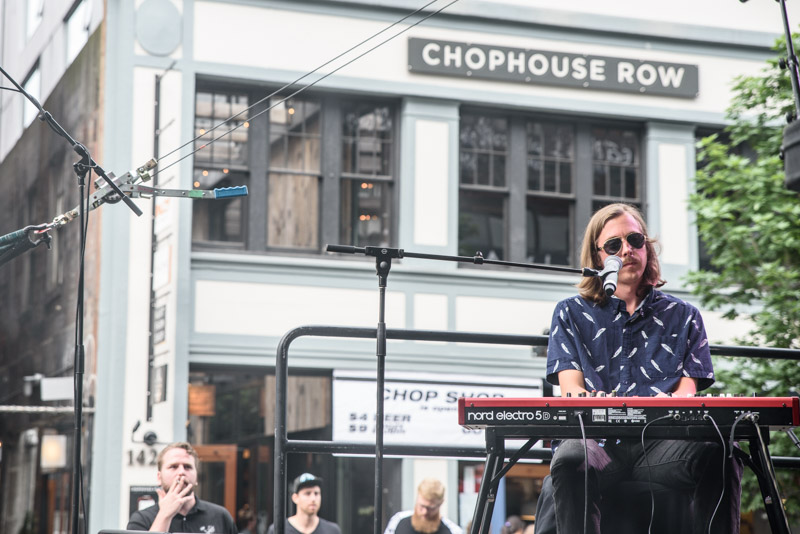 While much has already been written about MØ, I will write just a bit more. Her somewhat shy entrance belied her seriously powerhouse voice. I recognized some tracks off of her debut album No Mythologies like "Waste of Time" and my personal favorite "Pilgrim," plus some newer ones I've never heard before—maybe some new material in the works?! She gave an edgy, physical performance backed up by some surprising dance stunts. Side note: "How are you doing out there Seattle?" has never sounded cuter than it did in a thick Danish accent.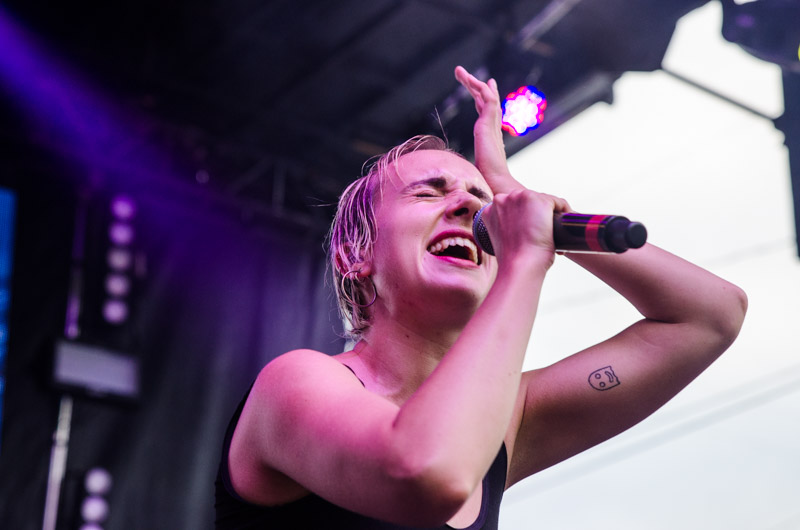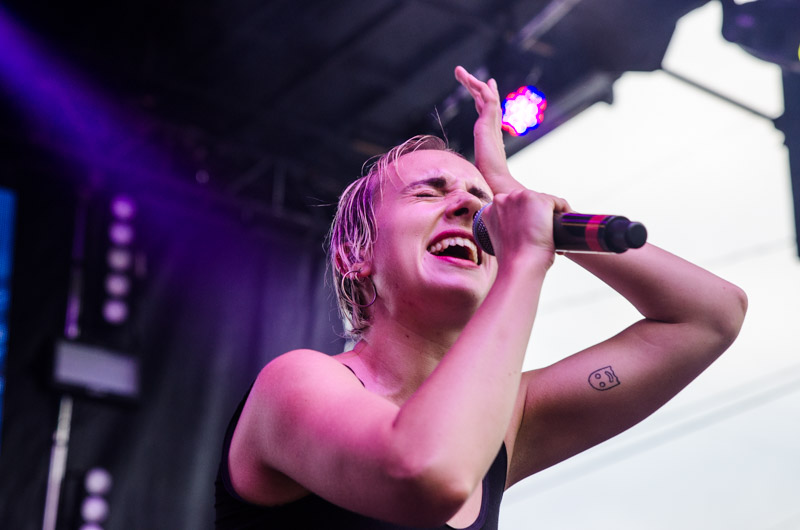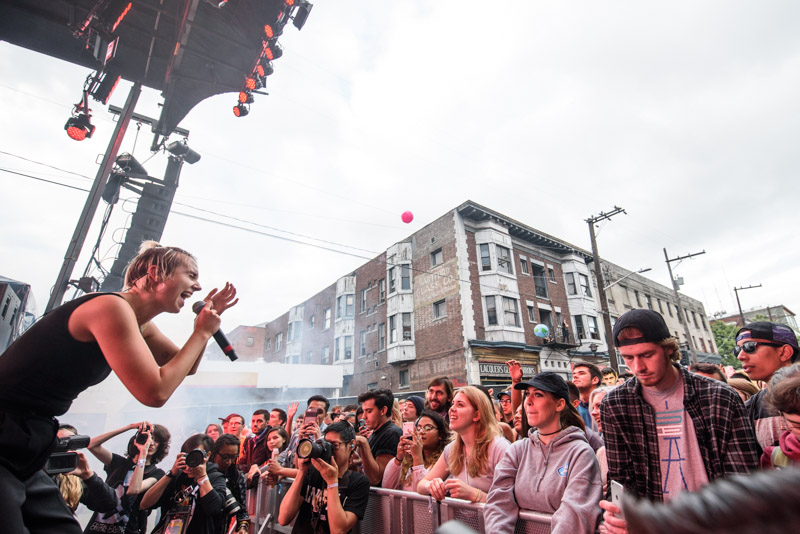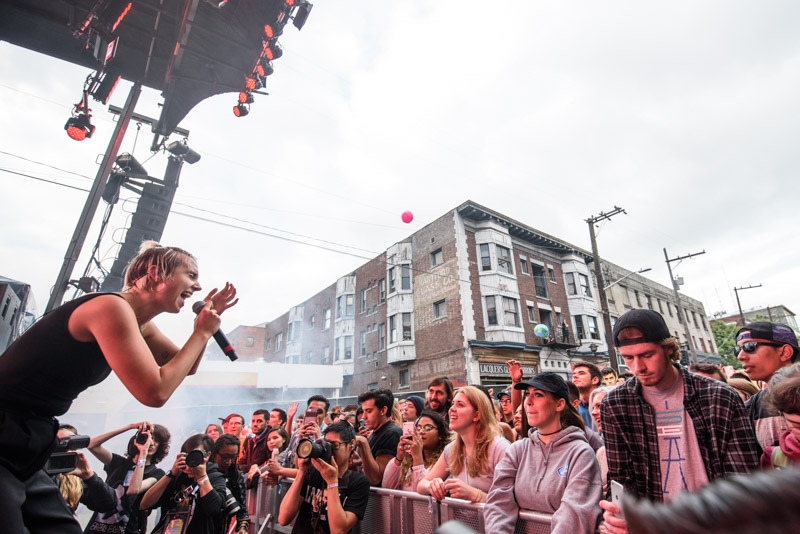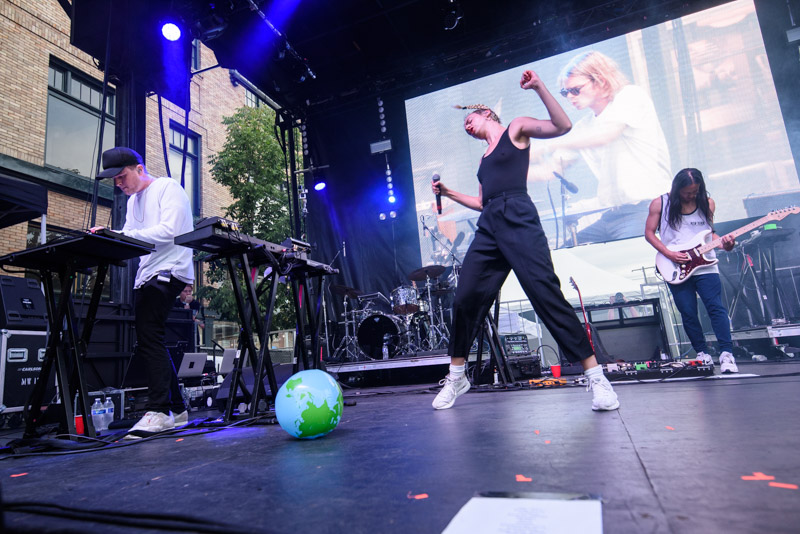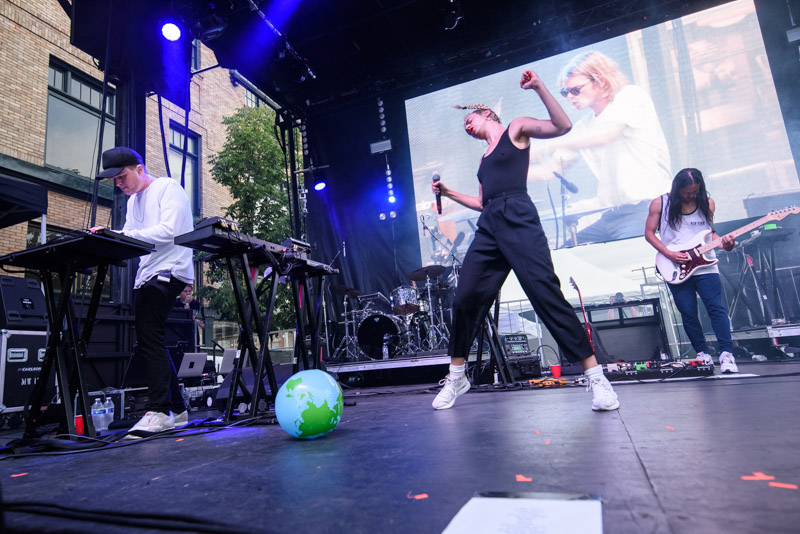 This weird thing happened at DoNormaal—I actually saw people dancing. I mean, like, full-body dancing. First it started with a shy shoulder bob as she eased us in with Jump or Die's "Wide Awake," you know what bob I'm talking about, and then, through some kind of magical juju (and an intuitive DJ) a primal entity was unleashed in us all, and we call it: The Moves. It's hard not to catch Christianne Karefa-Johnson's energy when she gets going. The lyrics WERE FIRE, and I just love love love how she uses her voice like a play-thing, full of auditory contradictions—at times an almost cartoonish pitch, at others, a deep punctuation of the beat. Raven Matthews was in the crowd to join her for a few tracks, including the hypnotizing "Chocolate Delight."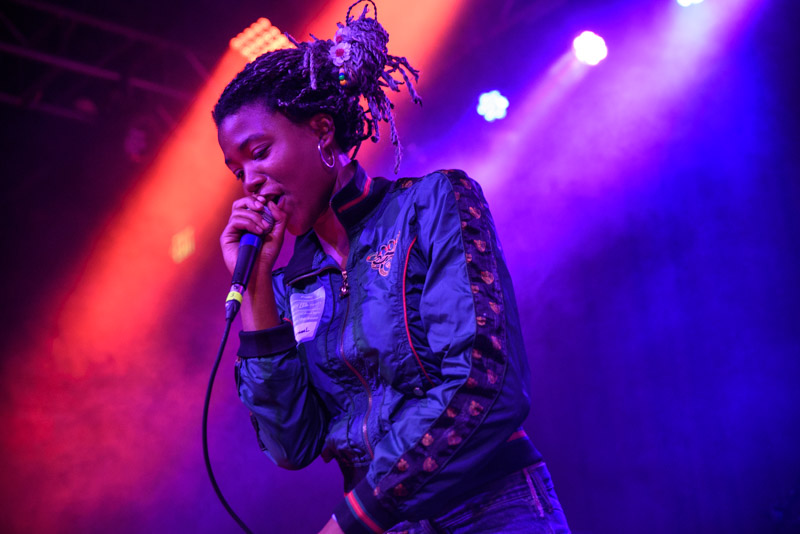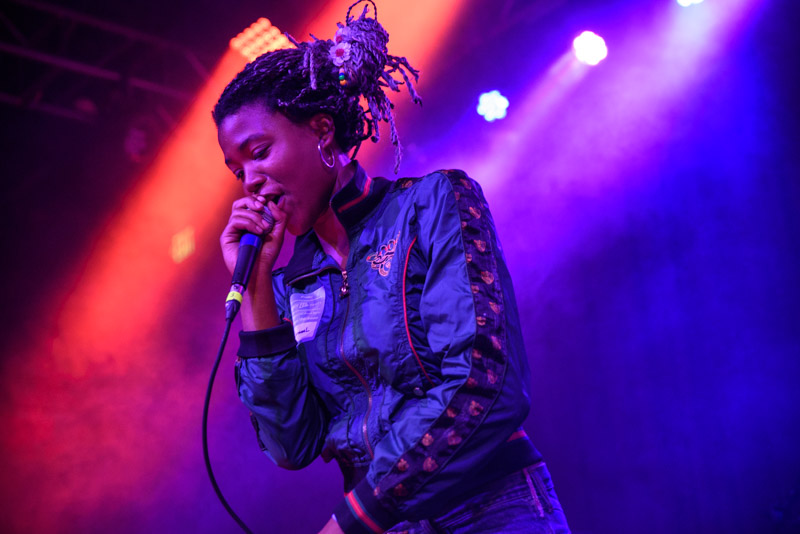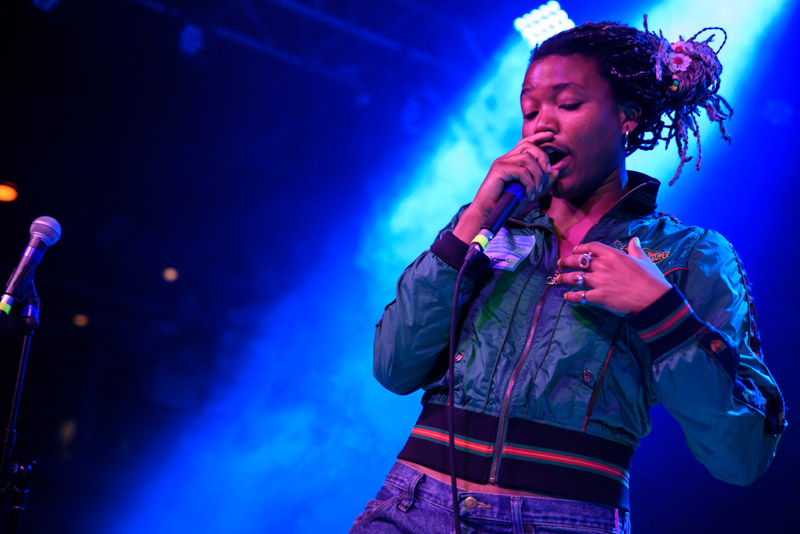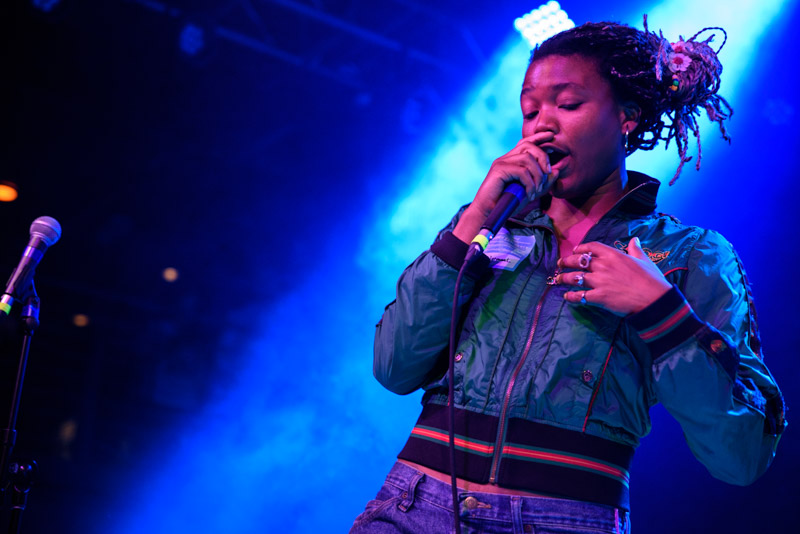 Zoolab + King Snake were the perfect end to a night of too much free whiskey. King Snake's thundering drums were a perfect match-up to Zoolab's pulsating electroswirl (battling drums are my new favorite thing). Not to mention the rad laser show, which had me convinced I was going to be transported to a parallel universe (did I mention the free whiskey?). If all of this wasn't celestial enough, Maiah Manser joined them for a surprise guest spot, and after I shrilled like a teenager at a Bieber concert I got to enjoy Manser's voice as I like it best—an ethereal, majestic thrum hovering above a pounding dance beat.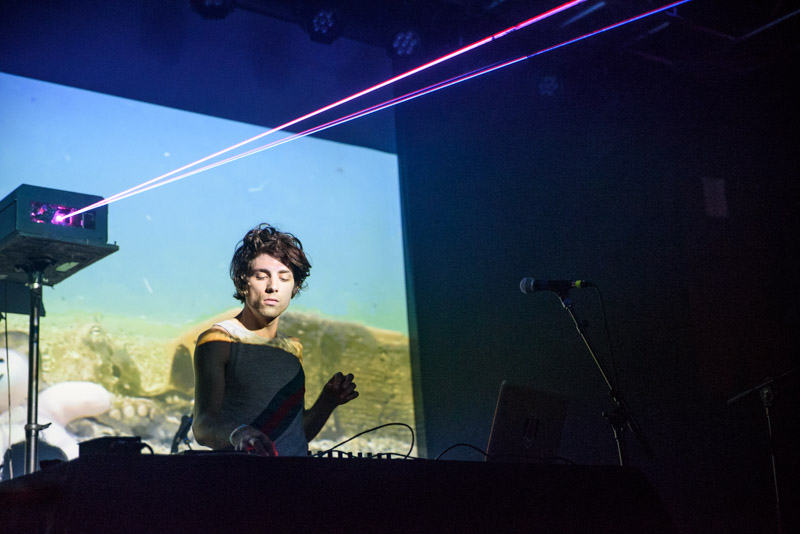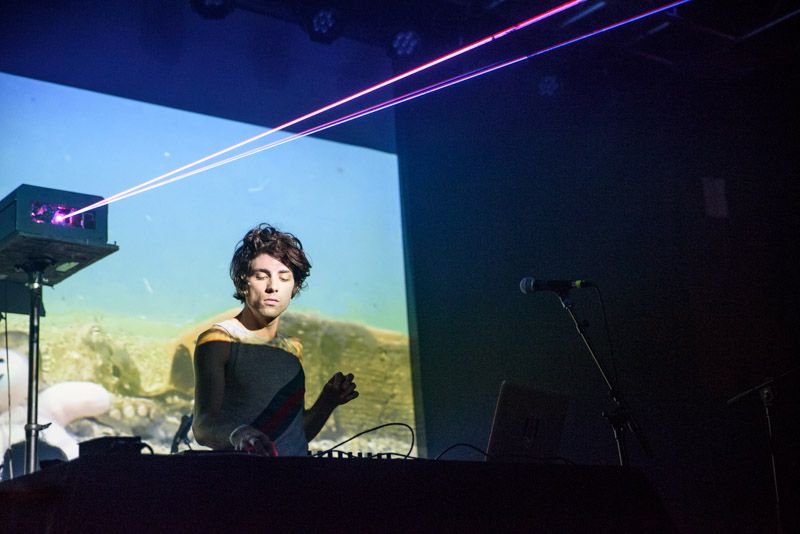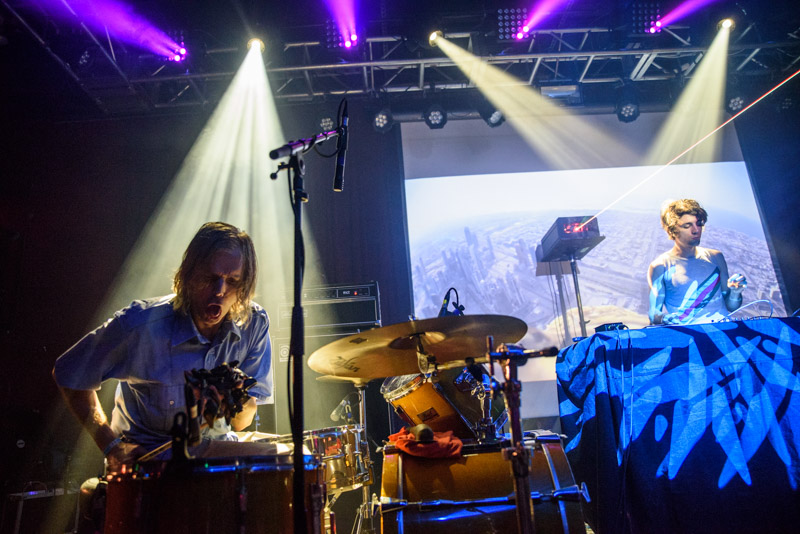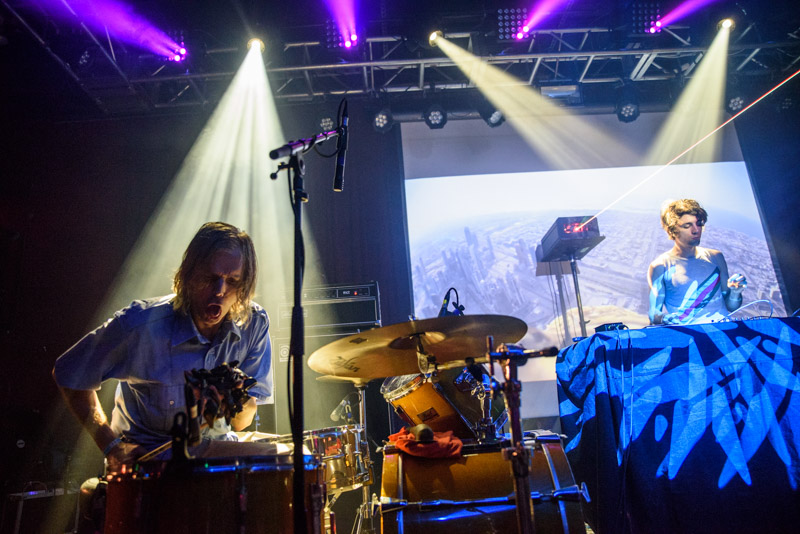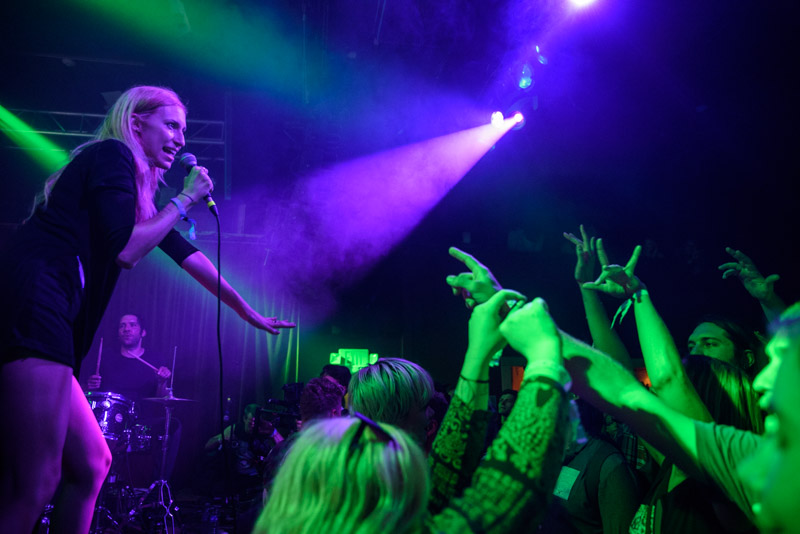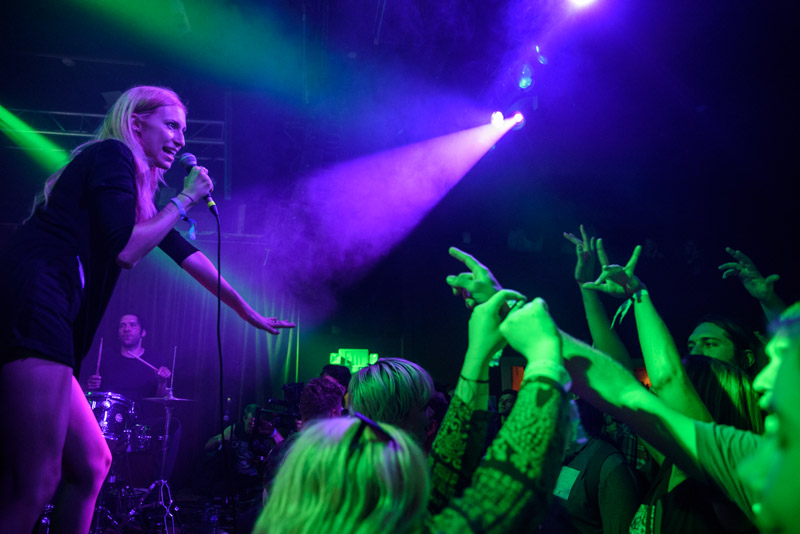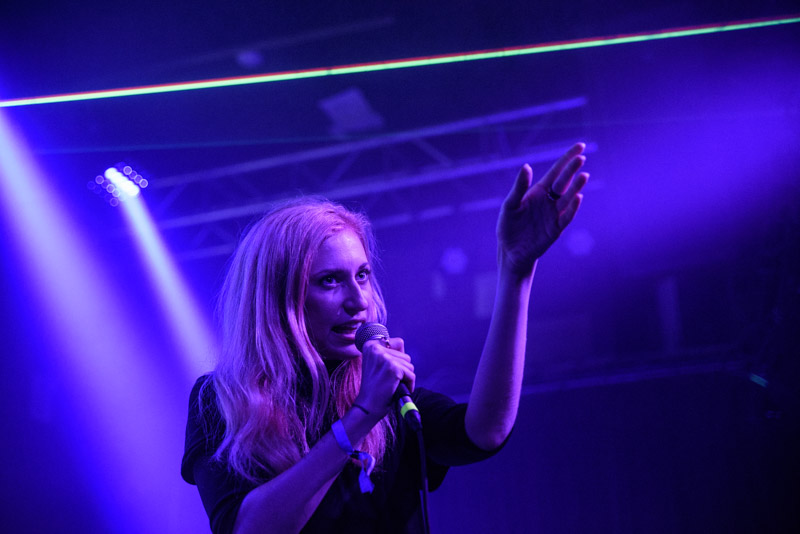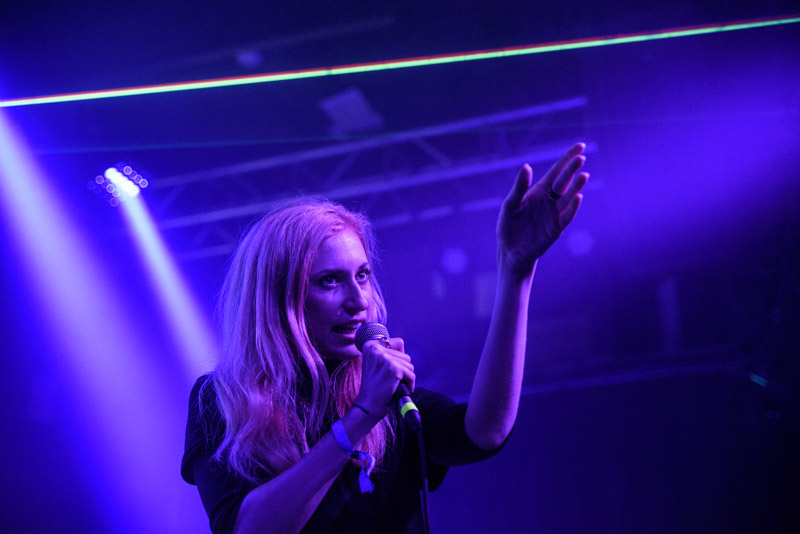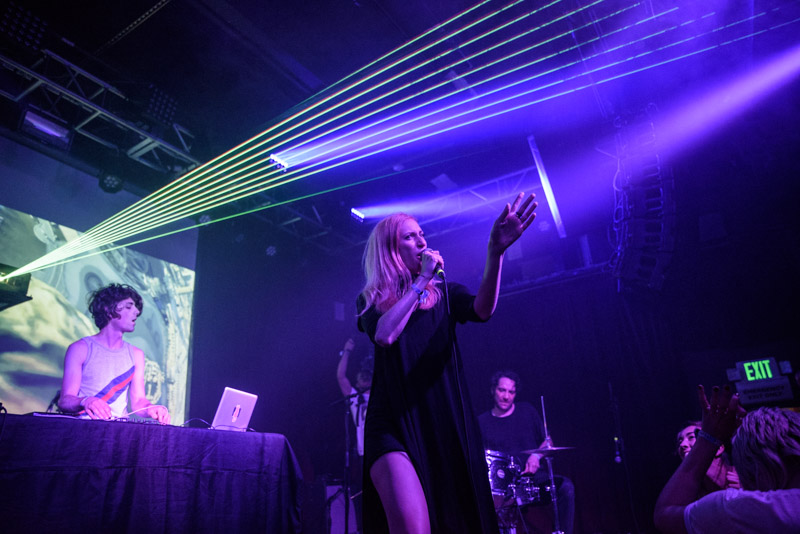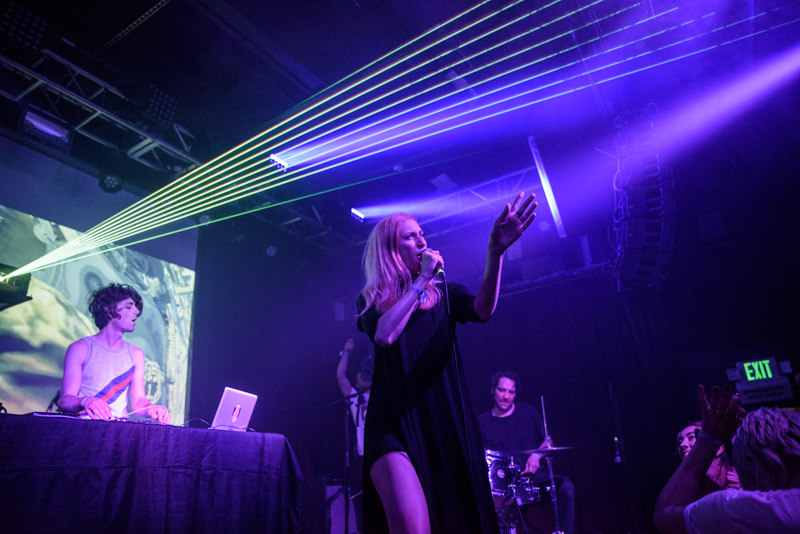 (Photos by Brady Harvey.)