The legendary Steven Spielberg shares a very personal coming-of-age story with the audience in THE FABELMANS, based on his own life.
Young Sammy Fabelman (Gabriel LaBelle, who is literally PERFECT in this movie) becomes captivated by films after his first theater experience seeing THE GREATEST SHOW ON EARTH – particularly with the train crash sequence – which he attempts to reenact with a toy train set. His mother (Michelle Williams) encourages his imagination by helping him record the crash so he can watch it as many times as he wants, launching his interest in making films.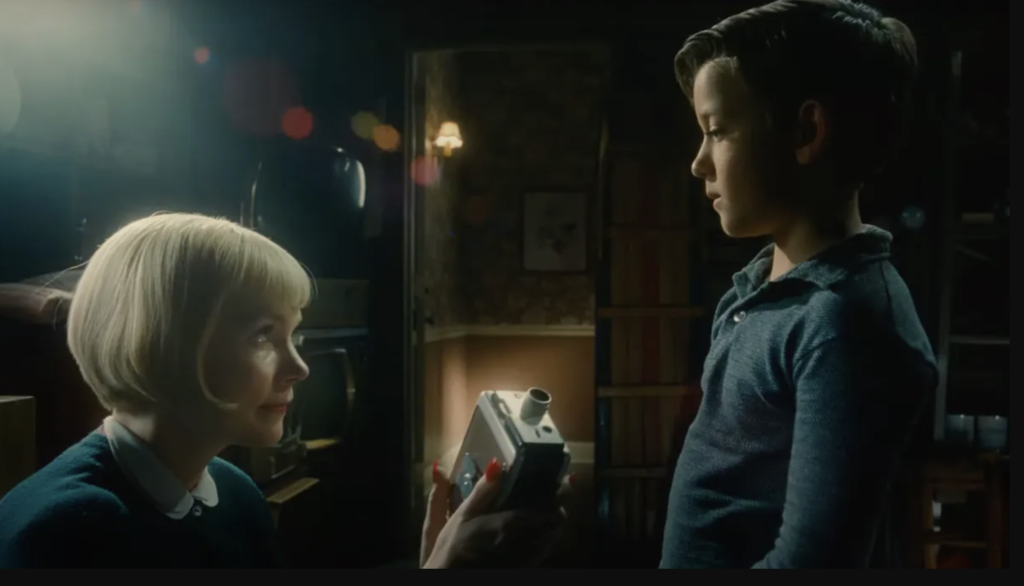 As we watch Sam grow up and develop his filmmaking skills, conflict arises between his parents Mitzi and Burt (Paul Dano), calling into question Mitzi's relationship with Burt's best friend, "Uncle" Benny (Seth Rogen). Disenchanted and confused, Sam struggles in a new school with bullies, falls in love, and ultimately finds his way back to his art.
At its heart THE FABELMANS is a lovely, human, and very relatable story. The additional layer showing you the love of cinema – not just the love of cinema – but from a Director who's telling you how and when he fell in love with it, and a Director whose films you (most likely) also love, is what makes the film truly special.
The bonus features (on disc and digital) are additional things to celebrate, going beyond the usual bland "featurettes" they include on these things; with Spielberg sharing insights about the true-life inspiration, detailing how he and Tony Kushner worked together on the screenplay, and highlighting the costumes, sets, and musical score by John Williams.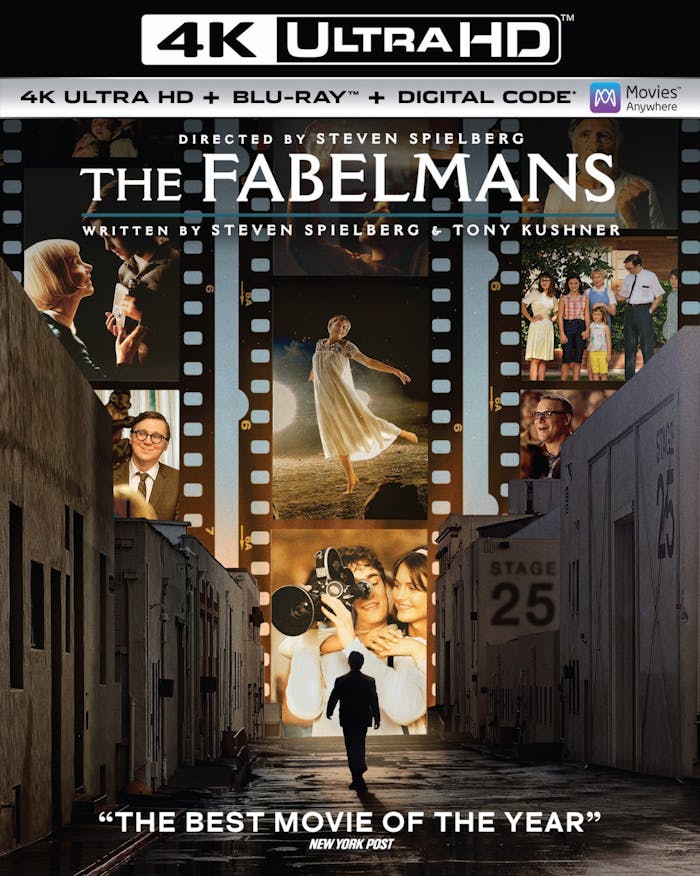 THE FABELMANS will be released on 4K Ultra HD & Blu-ray February 14th.
Bonus Features:
THE FABELMANS: A Personal Journey – Steven Spielberg reflects on how THE FABELMANS is inspired by his own personal story and family.
Family Dynamics *- Discover how the film's cast brought THE FABELMANS to life as Michelle Williams, Paul Dano, Seth Rogen and more build a bridge between their onscreen personalities and their true-life counterparts.
Crafting the World of THE FABELMANS *- From costume and set design to music and cinematography, the filmmakers behind THE FABELMANS reveal how they created movie magic while capturing the film's unique look.