I've never been to a show with such a progressive vibe as the Paramount's 90th birthday. I don't know how much of the program was decided by STG and how much by Ben Gibbard, but I love them both more because of it. Comedian Hari Kondabolu's pointed jokes cracked us up. Adorable opening band The Black Tones was a family affair steeped in bong water and frog legs. If Hendrix visited PeeWee's Playhouse, he would have written Black Tones' music there. Even stranger, but cool in a different way, Khu.éex' (pronounced coo-eek) paired a seven-piece funk/jazz band with 3 Native singer/drummers. They told Raven stories in English and Tlinget and even wove in some hip-hop call-and-response. If this is the sound of indigenous resistance, I want to hear more.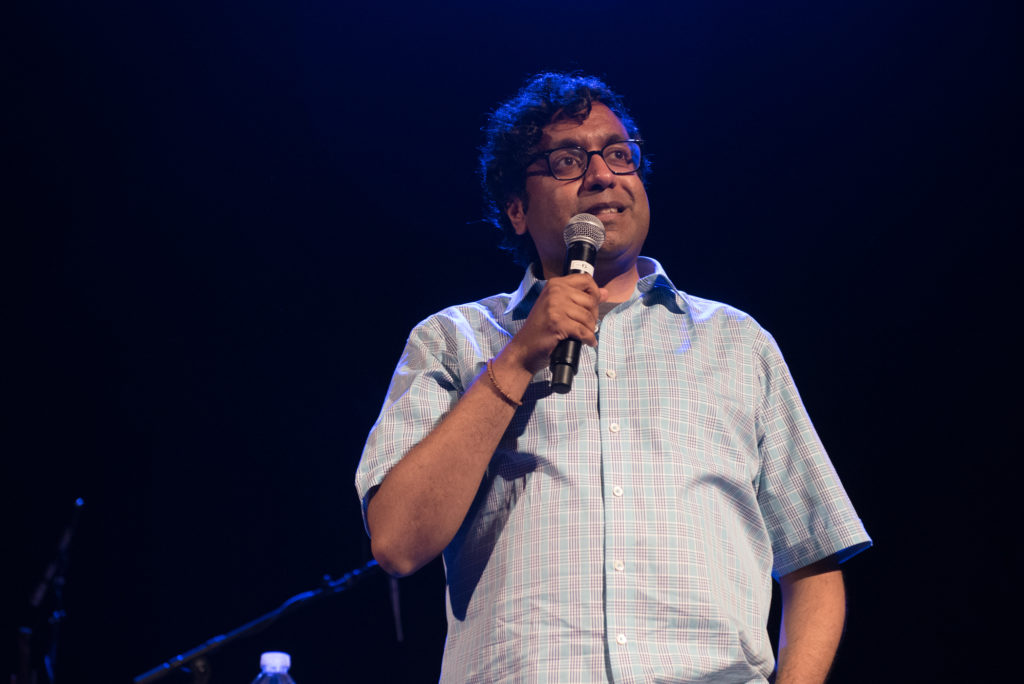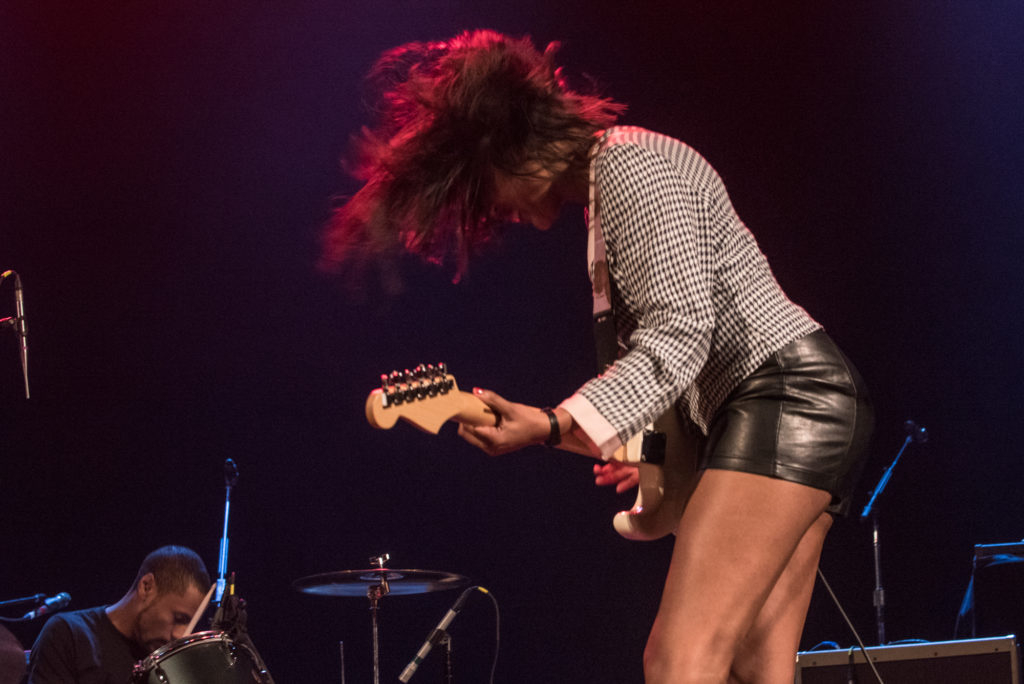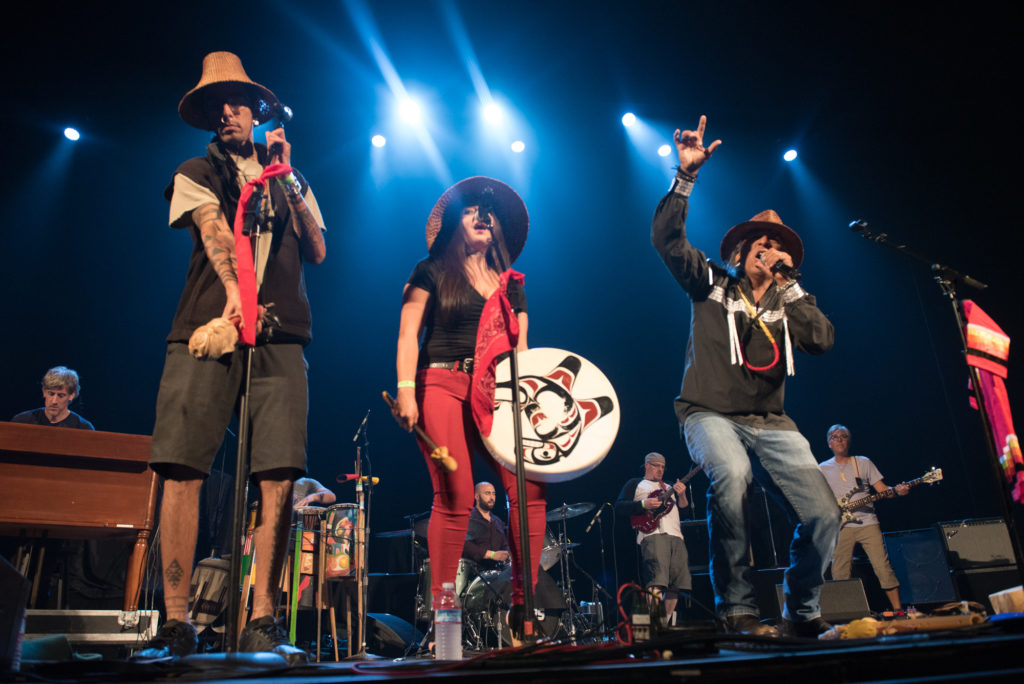 Representative Pramila Jayapal invited everyone to march with her on June 30 against family separation and the current administration's Zero Tolerance immigration policy, then introduced Death Cab for Cutie. Ben Gibbard started out alone with "I Will Follow You Into the Dark" before the band joined him in playing two hours of hit singles, finishing the encore with "Sound of Settling." The only break from the audience sing-along was three tracks from Thank You For Today, due for release August 17. In case you're wondering how a post-Chris Walla Death Cab for Cutie album will sound – it's going to be awesome. Check out the whole humongous set of photos by scrolling all the way to the bottom.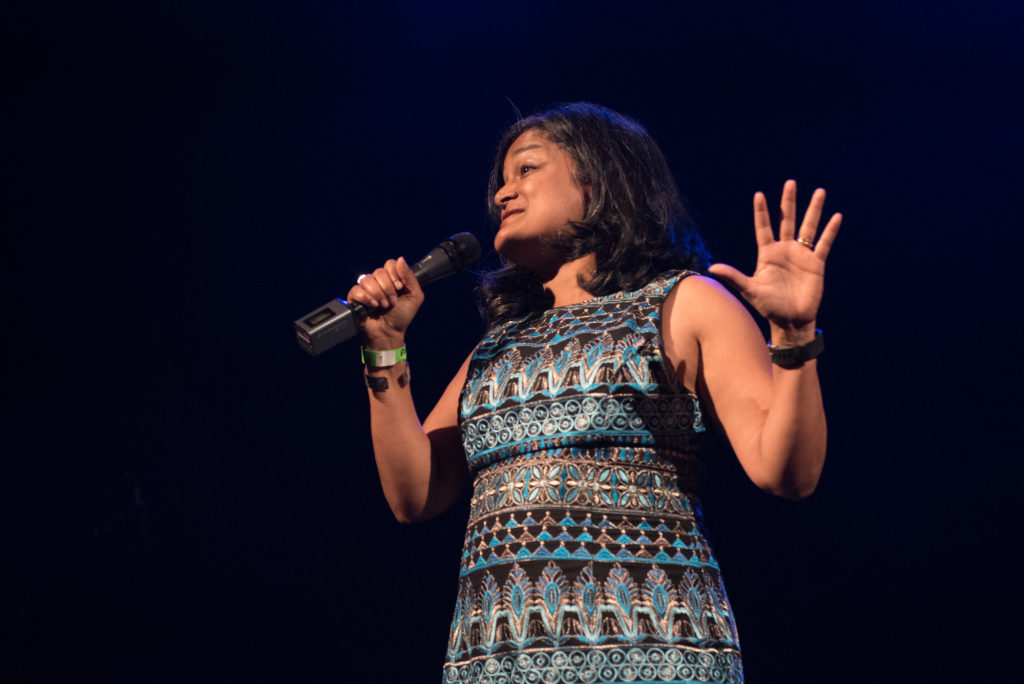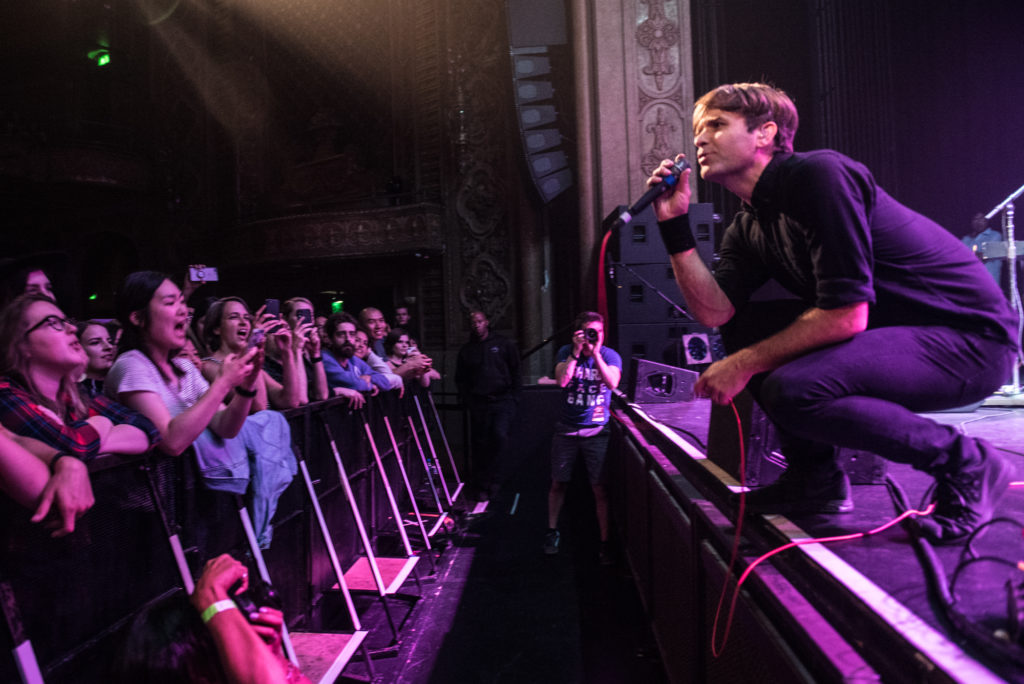 Note from the photographer: 
I am enormously thankful to the members of STG Presents. The tireless love of music and putting on successful shows is evident in the work they do every single day. We should all be thanking our lucky stars that this non-profit organization exists in this city. They care about all of us, and that was never more obvious than at this show with the community they have created that showed up and danced their butts off throughout the night. TIG loves you!