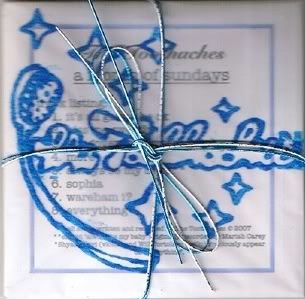 IgLiz's post on Murder Mystery made me want to point you to my new favorite band, the Toothaches. They hail from Jamaica Plain, MA (near Boston) and they have two hot glockenspeilogists! What is not to love? They say of their debut EP: "Each one is handmade in our kitchen, and comes with your very own mint leaf insert!"
Heck, they even cover Mariah Carey on it and played the New England Popfest.
Take a moment to enjoy the Toothaches and "Sophia" (which I currently have on repeat).