Grace: It's rare that a horror film will shake me up and affect me so deeply, so I've made it a point to mention this film to everyone I know since I saw it at SIFF because it's disturbingly awesome. Check out my interview with intense Director Paul Solet, then rent the DVD and WATCH IT (making sure you have someone to hold your hand).
[Video:http://www.youtube.com/watch?v=UXSaViAZsq8]
Rembrandt's J'Accuse: Wait a sec. A documentary about how Rembrandt's The Night Watch is actually filled with clues to a murder conspiracy? I'm not sure how I missed this when it was in Seattle, but I'm kicking myself for it now…
[Video:http://www.youtube.com/watch?v=ZSAg5EqgiMI]
Fear Itself: Season 1: These horror/suspense shorts were available on Fearnet last year when I was sick, so I happily watched day-long marathons while recovering. They range from an untraditional Zombie tale (New Years Day) to a serial killer (In Sickness and in Health) to my WORST nightmare: a suburban paradise that's got very strict rules (Community). I'd recommend checking it out – as a whole, I feel it's better than most other horror anthologies out there.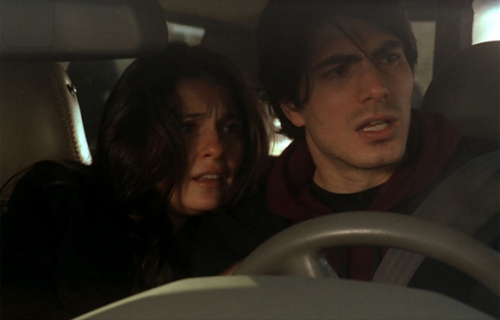 Special mention: Fame, seasons 1&2: Relive the magic! Er. Um. Well, if you were a fan of the show, that is. I remember it being over-the-top melodramatic, but it's probably worth it if a) you really like watching people dance, b) you have a crush on Debbie Allen, or c) you want to thoroughly brush up for the 2009 version.