Whatever your feelings (or non-feelings) are about Patrick Swayze's death, you have to admit that the man occupied space in the heart of many a teenage girl in the 80s the second that he won Baby's heart in Dirty Dancing by literally sweeping her off her feet.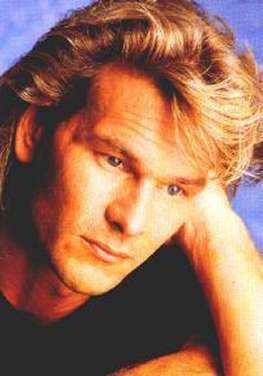 And you also have to admit that Road House is just pure, cheesy genius (he RIPS out a guy's heart WITH HIS BARE HANDS!). So even though my favorite Swayze role is creepy Life Coach Jim Cunningham in Donnie Darko, this double feature at Central Cinema is hard to pass up:
DIRTY DANCING –
(with pre-show candlelight sing-a-long memorial)
Sept 15 at 7:00
Nobody puts Baby in a corner! Relive the most romantic, musical, and dance-tastic film of the 80s. Plus, you'll have the "Time of Your Life" as you sing along with some of the best songs of the Dirty Dancing era in our pre-show sing along memorial.
ROAD HOUSE
Sept 15-16-17 at 9:30
Swayze kicks ass as a philosophy major who decides to chuck the academic life and spend his time guarding the door at rough and tumble roadhouse juke joints. With loveably gruff Sam Elliott on his team, and a snarling Ben Gazarra as the bad guy, Swayze must use his fists and some sexy Tai-Chi to save the day. Before the film, we celebrate the career of the Swayze with some of his awesomest trailers and clips.
CRAYZE ABOUT SWAYZE is a double-feature.  See both movies for only $6. There will be encore screenings of Road House on Wednesday and Thursday Sept 16-17 at 9:30.