Putting aside SIFF madness for the moment (don't worry; the TIG team will have plenty to say about the festival in the coming weeks) – this weekend offers a lot of new releases that I think are worthy of your theater time.
[Video:http://www.youtube.com/watch?v=HRfmTpmIUwo]
North by Northwest @Central Cinema: Of course I'm going to recommend that you head up to the hill this weekend to see the impeccable Cary Grant play Roger O. Thornhill in Alfred Hithcock's North by Northwest. Thornhill's mistaken for a government agent and gets pulled into a web of intrigue, spies, and of course – a beautiful woman (Eva Marie Saint). This one's best known for its climax atop Mount Rushmore, but I love every second of it.
[Video:http://www.youtube.com/watch?v=NVx3GxiaAxc]
Robin Hood @ the Meridian, the Metro and the Majestic Bay: Being a fan of the cheese that is Kevin Costner's Robin Hood: Prince of Theives, and also being a fan of Gladiator (and Russell Crowe's muscles), I'm gonna say that this incarnation of the Hood is probably going to be a lot of fun. I don't actually expect any authenticity out of this thing, but say what you will about Ridley Scott – the guy's put out some good pretty good flicks! Plus – I could stare at Cate Blanchett's perfect porcelain skin for hours.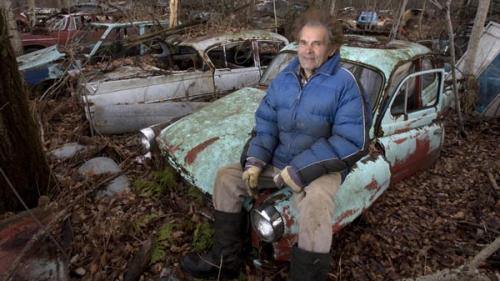 Carcasses @Grand Illusion: This documentary about a man who makes a living via other people's trash sounds so fascinating it's hard for me to believe it isn't getting a wider release in Seattle. I couldn't find a trailer, just a lot of interviews with Director Denis Côté without subtitles – but I'm still curious!