Liz and I had an *incredible* time at SXSW 2007. Since we're running a teensy bit slow on getting our write-ups online (being that we're in the mad last minute throes of launching a brand new website!!), we thought we'd share a few of the stunning images from the event we've gotten from photographer Kaley Davis, who graciously documented the event for TIG (and allowed us to drag her all over Austin!).
We chose these three shots because they all seem to have this beautiful hands motif. First up, we have Scotland's answer to incredibly hot Italian mega-talented underage alt-folk-pop performers, the gorgeous Paulo Nutini! (Performing at the Scottish Arts Festival day party at the Lava Lounge.)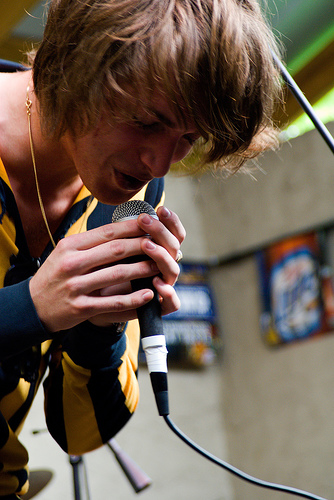 Next up, photographic proof of one of the best concerts I've ever seen in my effing life, the amazing Amy Winehouse at La Zona Rosa…
(Psst. Check out my superfan moment with Amy right here.)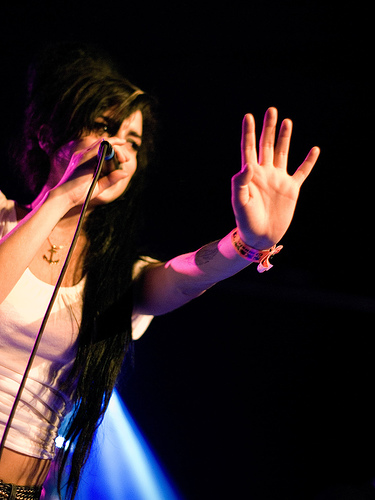 And then we have the elegant and saucy Rachel Flotard of Visqueen, who performed a couple of torch song classics with Jon Rauhouse at the Red Eye Fly. We knew Rachel could rock anyone's sassypants right off, but who knew she could croon like that?? The crowd was spellbound when Rach showed 'em you don't have to be from Texas to alt-country it up, big-time.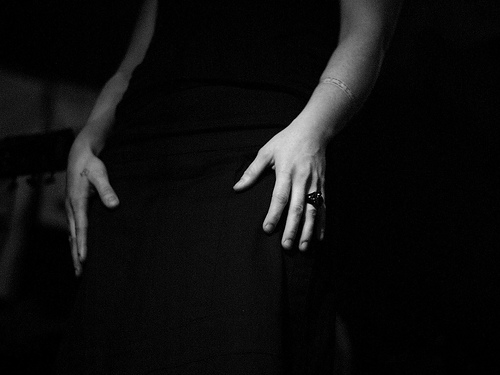 And because I can't resist, one more for good measure. Here I am with igLiz and our pal April, and The Fratellis frontman Jon Fratelli, after their show at Bourbon Rocks (I think that was their 5th or 6th show of the festival, but I super lost count. I'm guessing they did too!). If you look closely, you can see the sparkle of superfan-dom in Liz's eyes. Poor Jon looks incredibly sleep deprived, or terrified of us. Or both.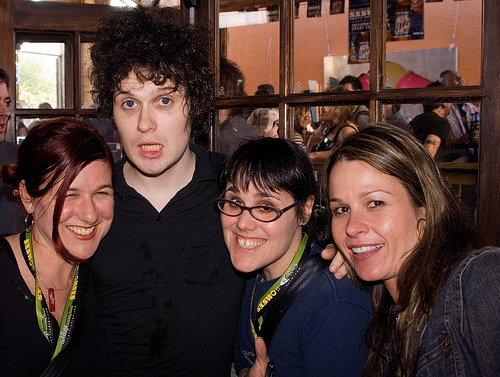 Our full imaginary coverage of SXSW 2007 is coming very, very soon….