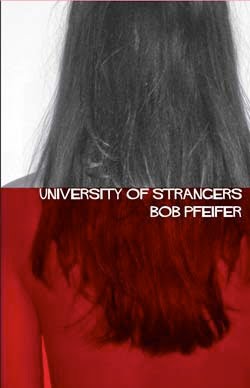 This is last minute notice, but for original punk rock fans the Experience Music Project tonight is hosting the reading of three really great writers from that musical genre in their JBL Theater (starts at 7pm and it's free!).
Cheetah Chrome of the Dead Boys will be reading from one of my favorite books of last year, A Dead Boy's Tale From The Front Lines of Punk Rock. Chrome was a reckless renegade on the emergent margins of the Ohio-into-NYC first wave punk scene back in the 70s, and it was against all odds that he would come up with one of the most readable, empathetic, and clever summations of the period and lifestyle.
Also on board tonight is The Pagans' own Mike Hudson, whose Diary Of A Punk is also one of the very best North American punk memoirs I've read, and I regret I've never been able to do a more extensive write up on it. The Pagans are one of those truly underground rock bands your raw power heroes have plenty of vinyl classics from, even if you may not have heard them yet. Like Chrome's autobiography, Diary doesn't flinch from the crime, grime, gashes, grit, and spit of the daily life of OG punk rockers setting a bonfire out in the heartland. Trust me, you'd much rather hear their (vividly told) tales than another spoken word performance/comedy set/political harangue by Henry Rollins or Jello Biafra (no offense, but this is truly a special night).
For something a little different, Human Switchboard founder Bob Pfiefer taps into his skills as an author and music label executive for his thinly veiled but keenly scribed novel, University of Strangers, which he'll be reading from as well. Pfiefer is in a band these days called Tabby Chinos, which also features members of the Bad Seeds, Bush Tetras, the Contortions, and Sonic Youth. He had a huge A&R career at Epic/Sony, and this reading should be as vital as anything you've heard at the EMP Pop Conference.
Speaking of which, this is the same show the Pop Conference is getting down in UCLA later this month. That's right, the beloved music writing festival isn't in Seattle this year, so events like these may be the only way to get a taste of the record fetish and business goodness we're locally used to in 2011. I wouldn't miss it if you're a fan of punk and/or literature, and/or a voyeur of the ten car pile-up of the music business. (I don't know about you, but that hits a lot of bases for me.)