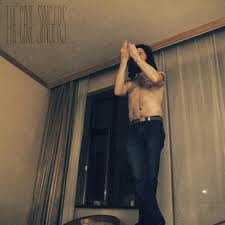 KEXP's show Audioasis features the best local music from the Pacific Northwest every Saturday from 6-9p. Tonight's Audioasis will be a special treat, as DJ Hannah Levin will have Seattle band The Cave Singers in for a live performance.
The Cave Singers includes bassist Derek Fudesco (from the soon-to-be-defunct band Pretty Girls Make Graves), and vocalist Peter Quirk (from already defunct Seattle band Hint Hint). While their debut release has yet to drop, they've been making quite a splash in Seattle and on music blogs all over for their disquieting sort of Appalachian alt-folk music — and the rumors that Matador Records may be courting them certainly has only further fanned the hype flames.
You can read about their last show at the Crocodile to learn more about the band, and definitely tune in to KEXP at 6p PST to hear it for yourself. Local peeps, that's 90.3 on ye old FM dial; everyone else, stream it live at www.kexp.org.