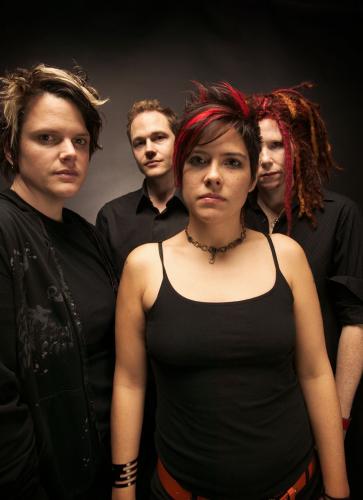 We've been anxiously awaiting Ms. Led's follow-up to their 2004 release These Things We Say, which was voted #7 in our Top 50 Northwest Releases of 2004 reader's poll. A lot has happened to pop-punkers Ms. Led in the past couple of years. Lead singer/songwriter/guitarist Lesli Wood has been battling Multiple Sclerosis, finishing up law school, keeping up with her songwriting, and running her label, Fish the Cat Records. Wood was quoted as saying,
"I have dealt with being told what I can and can't do on so many levels. Having MS, I was told that I wouldn't be able to continue playing music. I was told to slow down, rest more, maybe giving up parts of my life. We always put so many restrictions on ourselves. We make excuses bout stability, money, relationships, careers… Who says you can't do what you want?"
And what they want to do is rock.
As a supplement to the show this evening, you should definitely listen to them as they make an appearance on KEXP at 9:30 am today!