THIS JUST IN: Nicole Atkins & the Sea just had to cancel their Boston show tonight because of bad weather. From the band: "We'll be back there next week on monday with bells on so please come on out then." Bummer!!
I blame Global Warming. 
******************** 
New York-based chanteuse Nicole Atkins and her band, the Sea, has captured the heart (and ears) of TIG Boston-correspondent Betsy Boston, and also amazed me when I had the chance to catch her play at SXSW this year. Perhaps you haven't heard of Nicole yet… but that's surely going to change in the next few months, after she releases her full-length debut on Columbia this summer.
Our strongest imaginary advice is to catch her before the teeming masses catch on, and you imaginary readers in Boston, Phiilly, and DC have a grand opportunity to do that this week, as Nicole Atkins & the Sea are midway through a three-week residency in each of the cities. Here's the full schedule:
Boston April Residency at the Paradise
Monday, 4/16
Monday, 4/23
Philadelphia April Residency at the Fire
Tuesday, 4/17
Tuesday, 4/24
Washington DC April Residency at the Red & Black
Wednesday, 4/18
Wednesday, 4/25
Read all about Betsy Boston's experience at the first night of the Boston residency last Monday, when she saw and interviewed Nicole Atkins and the Sea…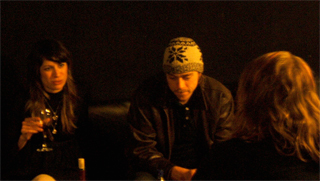 Note to Nicole: if you'd like to take on a Seattle residence, come talk to us!
Note to Seattle readers: wouldn't a residency night in Seattle be cool? What do you all think?