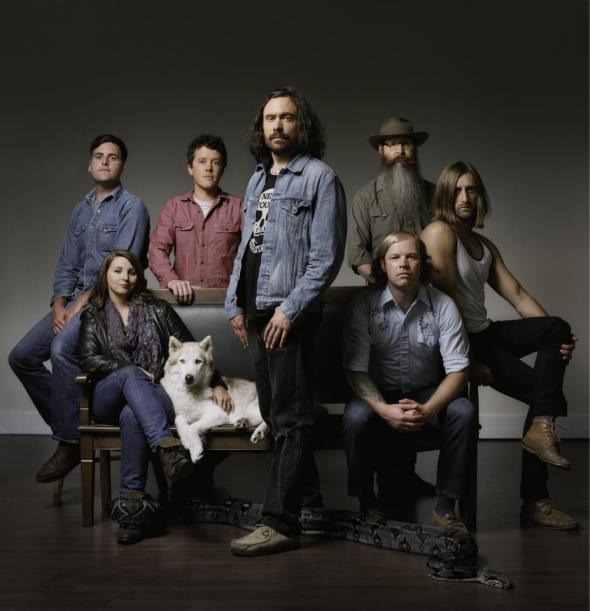 If Ballard had a soundtrack, The Maldives would surely be it. Our favorite good old boys have played SeafoodFest, KEXP's Ballard Hood to Hood party, and the venerable Tractor Tavern over fifty times. OMG, fifty! So fair warning to the new bougie Ballard, they'll be leading a two night hipster hootenanny this Friday and Saturday to celebrate the Tractor's 20th Anniversary. It's time to get dirty.
The Tractor remains a bar for the masses where PBR tallboys are the house specialty and mixed drinks don't come with more than three ingredients (one of those being the ice). And we love it like that. Dance hall hospitality collides with punk rock enthusiasm to create the best type of dingy beer soaked venue. And while the graffiti covering the bathroom walls provides enough entertainment in itself, the Tractor's real draw has always been the stellar talent they continue to book. Known for keeping the alt-country / Americana musical flame aglow here in Seattle, everyone from Wanda Jackson, Old 97's, El Vez, Dale Watson, and Evan Dando have taken the stage. C'mon, where else in Seattle can you square dance every week under a garland of old cowboy boots? We've got our very own honky tonk and that's definitely something to celebrate!
Now I could go on and on extolling the insane talent of the Maldives (they've often been referred to as the best unsigned band in Seattle). But let's just say if you haven't seen them already, you NEED TO DO SO, LIKE ABSOLUTELY RIGHT FREAKIN' NOW. They will blow your mind. Their self-titled first record was released in 2006, and they have been killing it ever since.
In addition to the Maldives, a bevy of other local acts are scheduled including Kithkin, Temple Echoes, and the Ganges River Band. Different openers on the two nights, so be sure to check the Tractor's schedule if you're set on catching your homegrown favorite!
See you there!
{The Maldives headline both nights, January 31st and February 1st. 9pm / 21+ / $15 adv. Photo courtesy of the the band.}