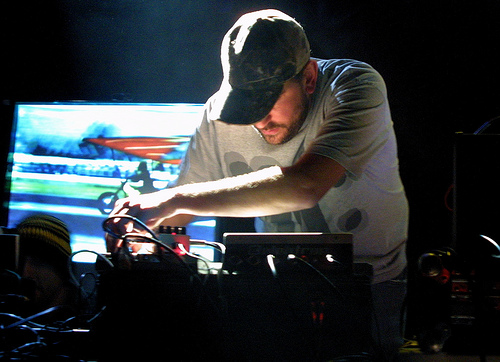 Seattle's Truckasauras is hitting I-5 this month to bring their retro-future techno sound (plus videos) to cities up and down the west coast.
Truckasauras – whom Pitchfork calls "the future of techno" – has a strong Northwest following, due to their lo-fi, bass-thumping, gameboy-tweaking awesomely rad sound accompanied by amusing WWF and blow-em-up video clips.
"Truckasaurus is a raw and powerful experience to the point of sensory overload," said TIG's Mike Mess about the Truckasauras set at the 2008 Capitol Hill Block Party.
West Coast techno heads, beware. You're about to get your blood in a froth.
January 17 – Portland – Backspace
January 19 – Sacramento – Club Pow @ The Press Club
January 21 – Los Angeles – Club Moscow @ Boardners
January 23 – Las Vegas – The Beauty Bar
January 25 – Los Angeles – Camerata @ Cinespace
January 27 – Salem – The Space
January 28 – Bellingham – WWU Underground Coffee
Here's a sample of what they've got up their sleeve for y'all.