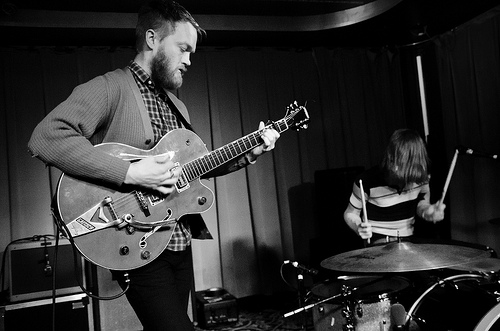 Two Gallants played to a sold-out crowd at Barboza this past Friday night, showcasing their folk rock prowess from their latest release, The Bloom and the Blight (along with songs from their past albums). From the very beginning the room held an appreciative vibe, singing along to close to every song, and the band gave it right back.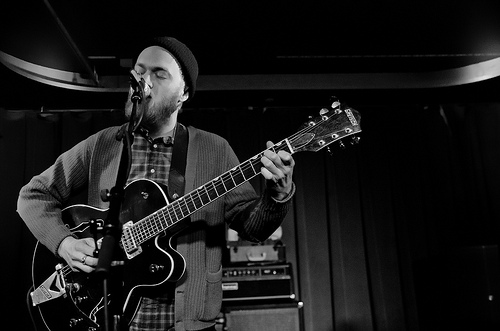 If you've only heard Two Gallants via album, you'd assume that they were a full (multi-piece) band. They produce a sound that is astonishing on the albums, and in person even more impressive as a duo. Adam Stephens (vocals, guitar, harmonica) plays with a unique finger style, reproducing the intricate folk sounds as well as the strong rock melodies off The Bloom and the Blight. Coupled with his raw vocal style and literary lyrics, it makes for an interesting and intimate show setting. Equally as astounding is Tyson Vogel (drums, vocals) who creaties a ferocious sound that's especially apparent on songs like "Ride Away" and "My Love Won't Wait."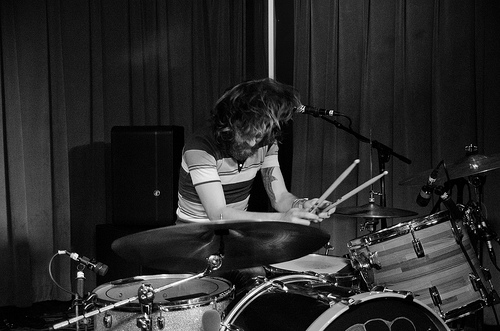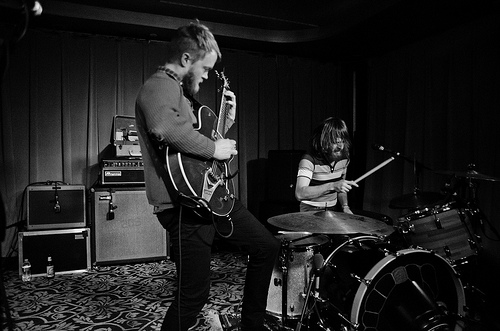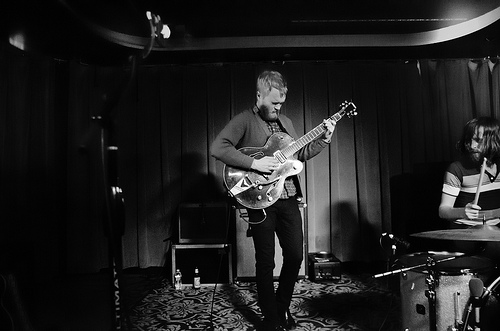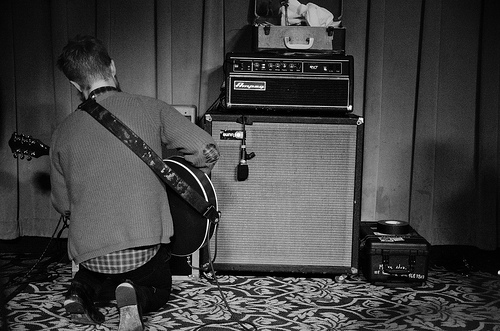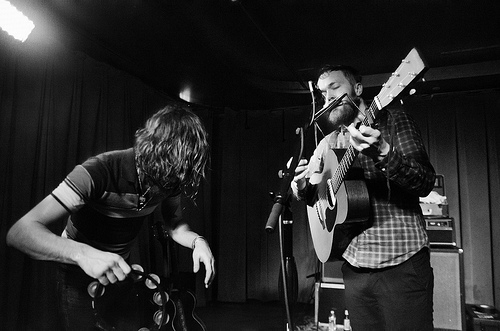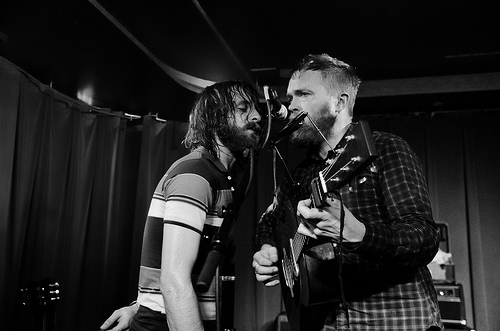 Even as I write this a few days post-show, I'm still realizing what an amazing concert experience Two Gallants creates. This was my first show of 2013, and it was an impressive one at that.
{Photos by Beth Crook.}