You'd think I'd be musiced out by now, but NOPE. My must-sees on Sunday were dance-heavy and mostly on the mainstage, so I rolled in ready for more, rain be damned.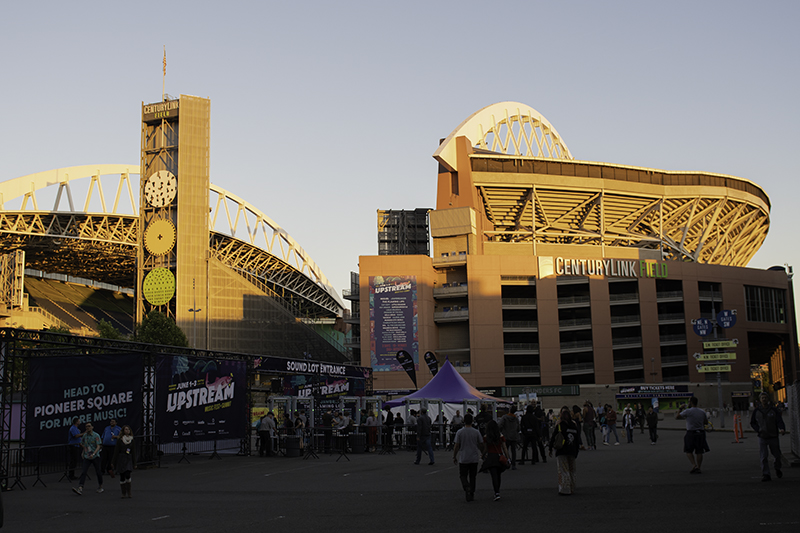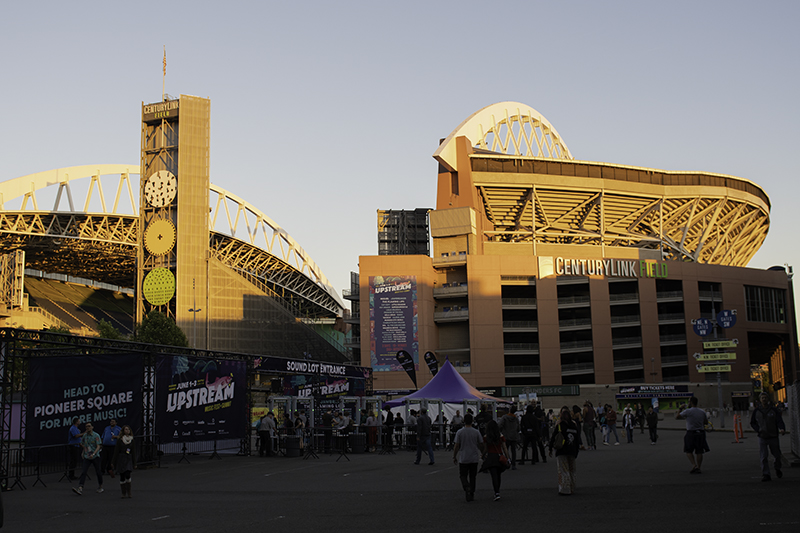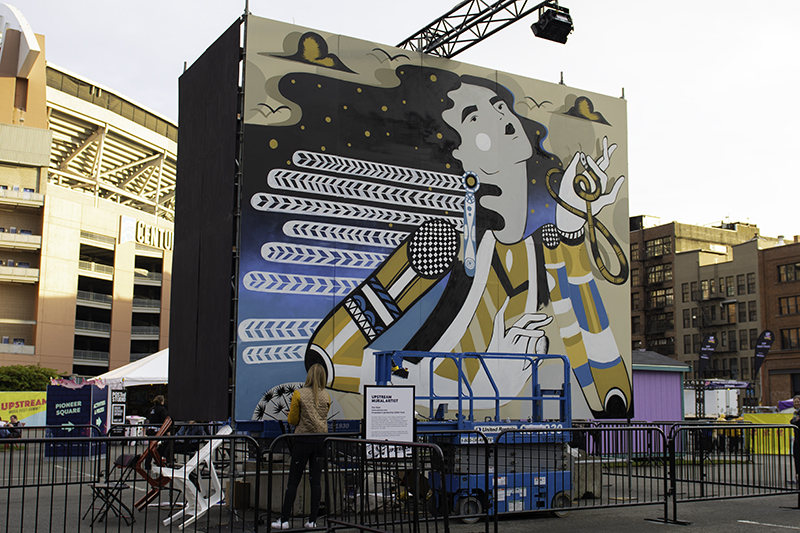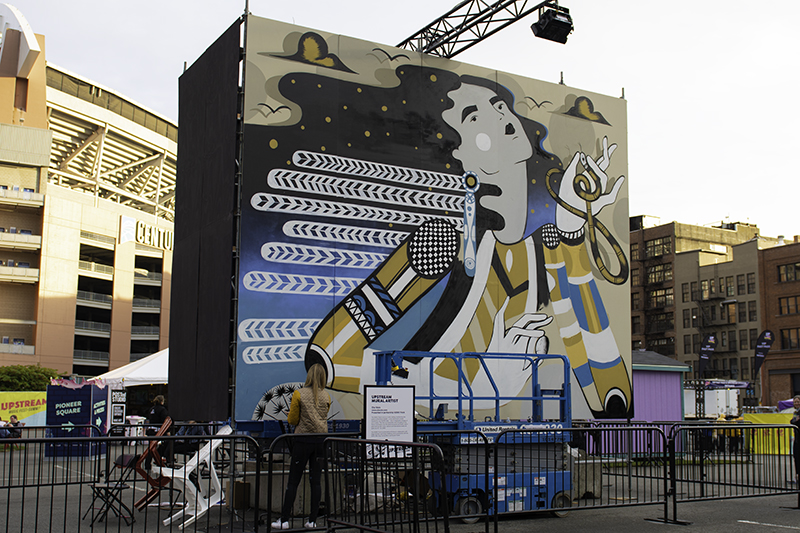 Daniel Pak
This Hawaiian-born Seattle star made the most of the misty skies, proving you don't need sunshine to enjoy reggae. At one point a couple dancers came down off the stage and entered the crowd, encouraging people to bop and hop and sway. Pak's attitude and smile said it all: this man is music, to his soul and back. He may have recently moved away from his previous band moniker, Kore Ionz, but this solo set felt anything but lonely. And speaking of his many projects, check out this song, titled after my favorite Seattle neighborhood, and read up on Totem Star, his musical mission to help children.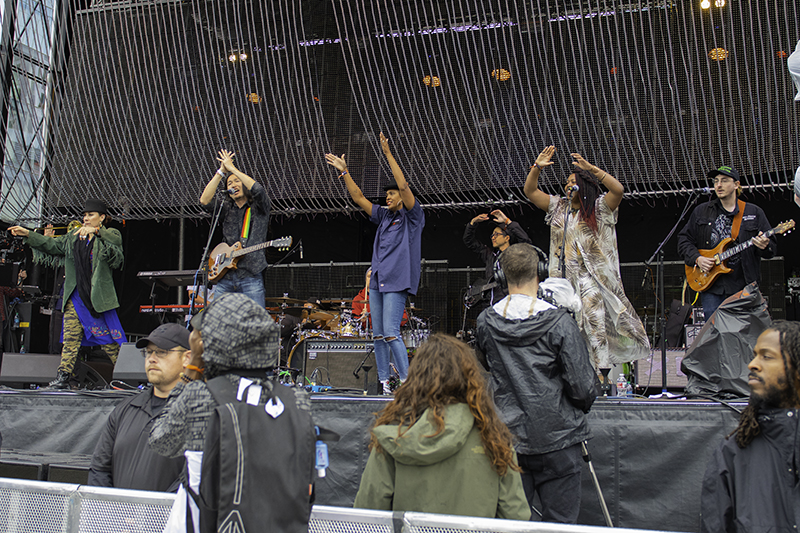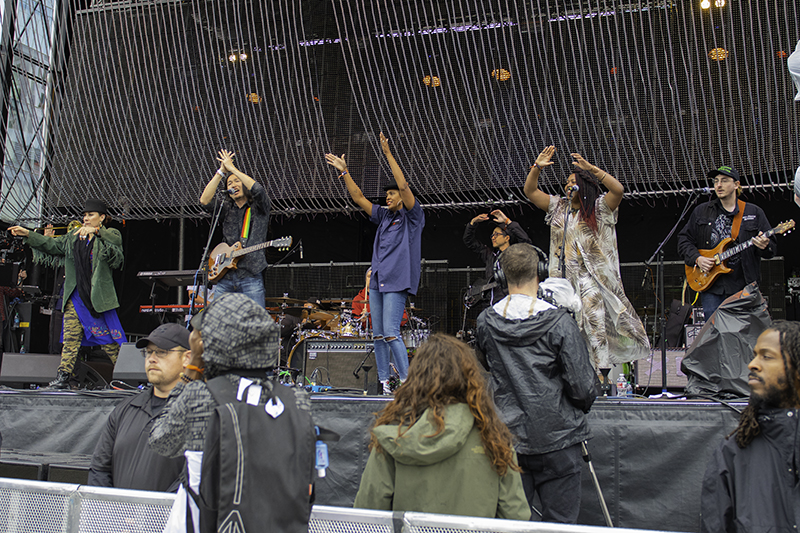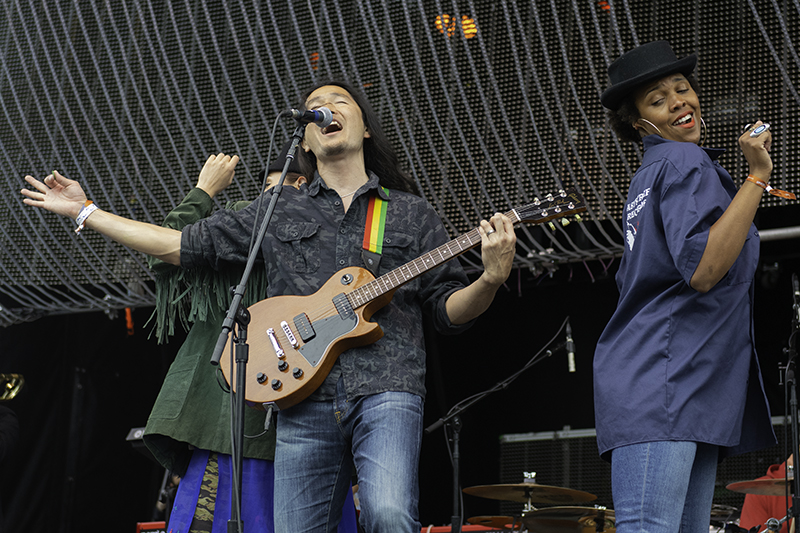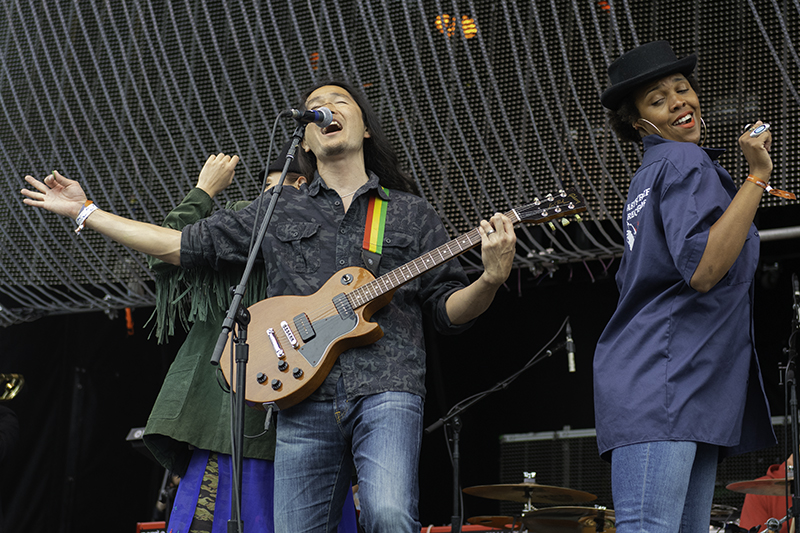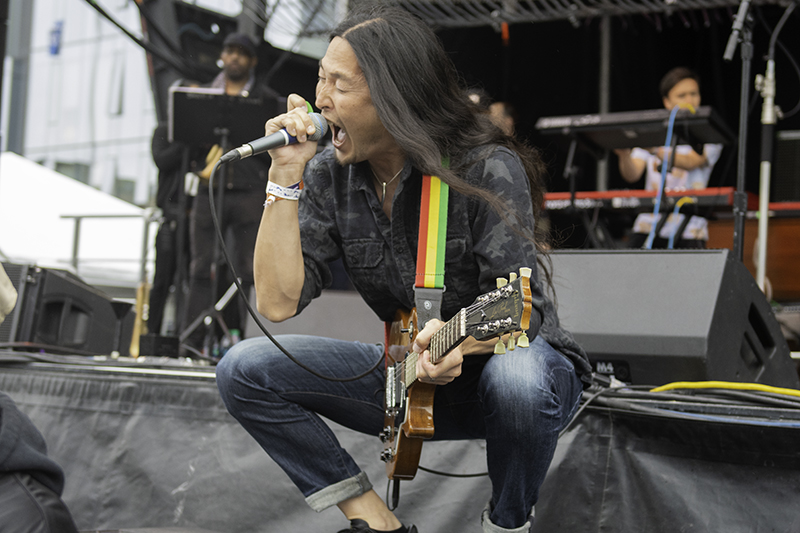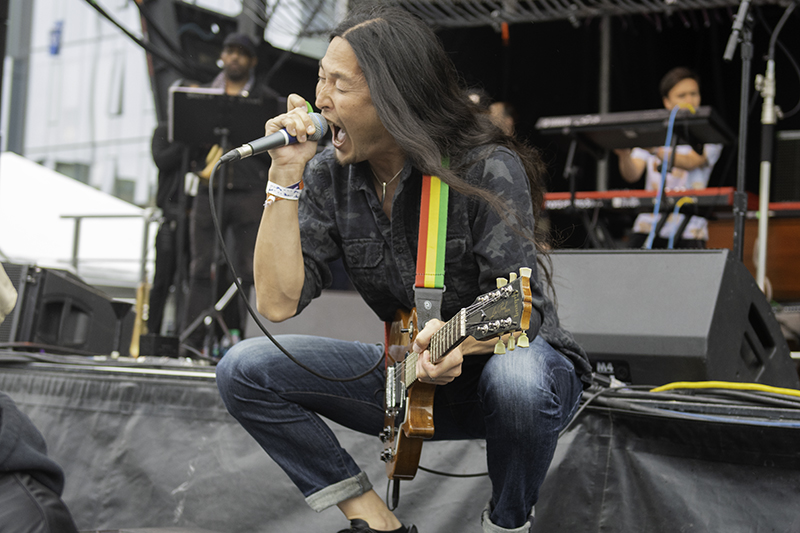 Black Belt Eagle Scout
This project of Katherine Paul's is immense and intimate at once. Having grown up on the Swinomish Indian Tribal Community Reservation, she now dwells in Portland, gifting the Pacific Northwest with an authentic voice and unique perspective. She sings of indigenous people, crumbling love, roaring fires and waters—with both her whispy voice and wails from the many instruments she has mastered. The history and wholeheartedness of each song make them sound extra spontaneous, as if they were building up within her for some time and only emerged once she hit the stage. Like they are just entering the world for the first time. Thankfully, her recordings allow you to experience that feeling all over again.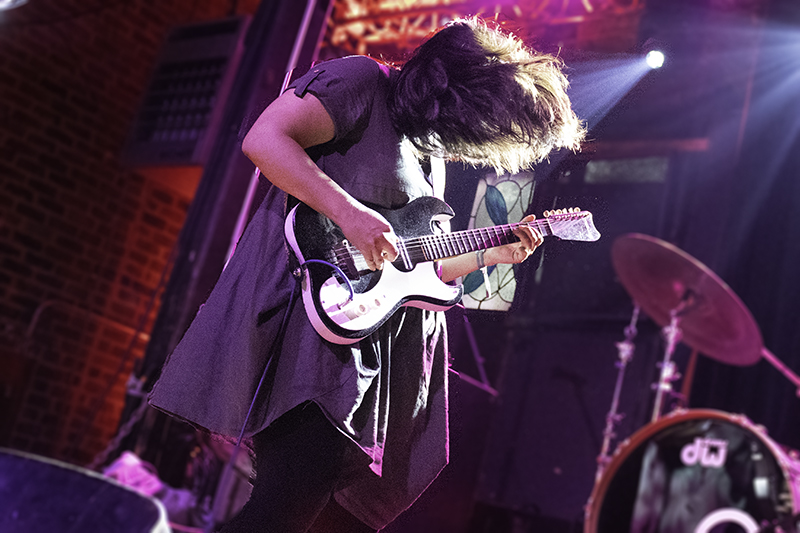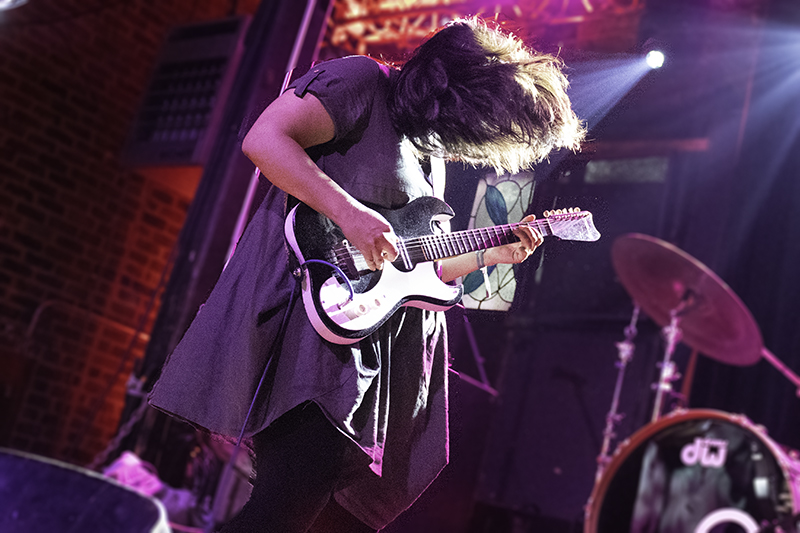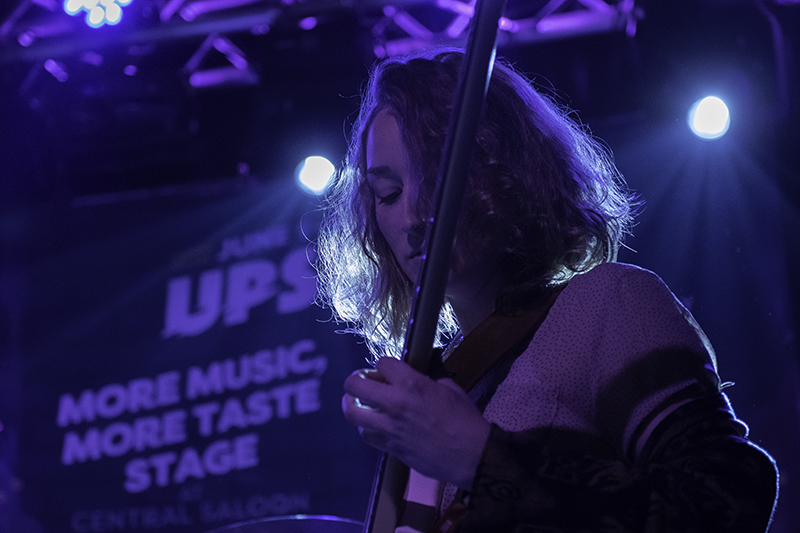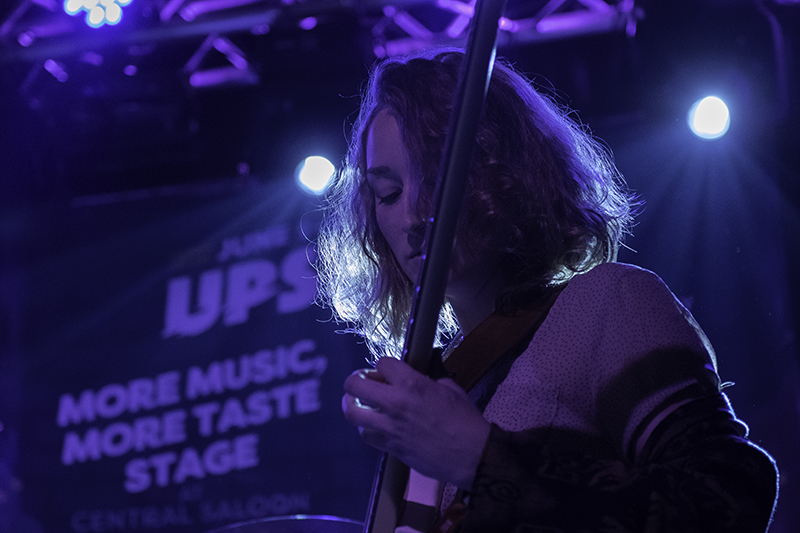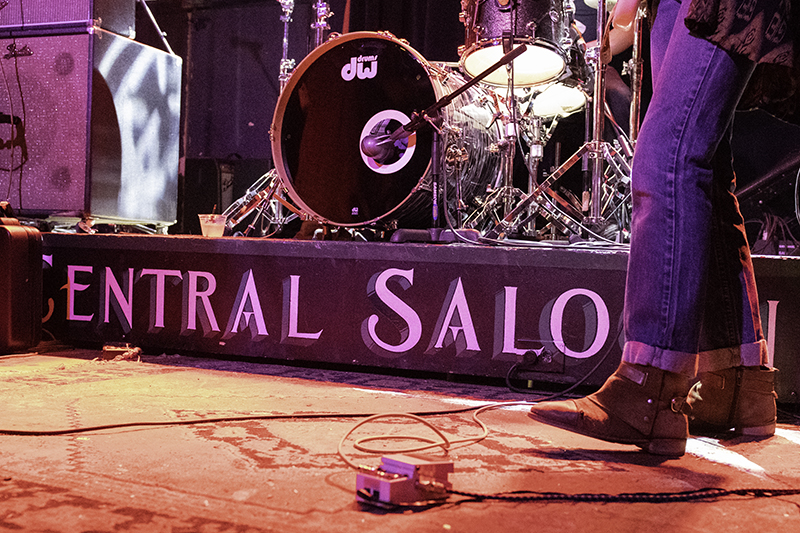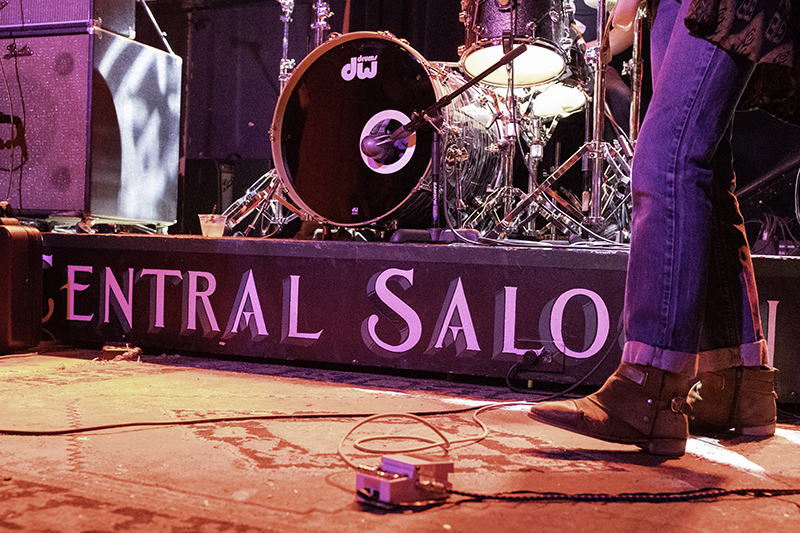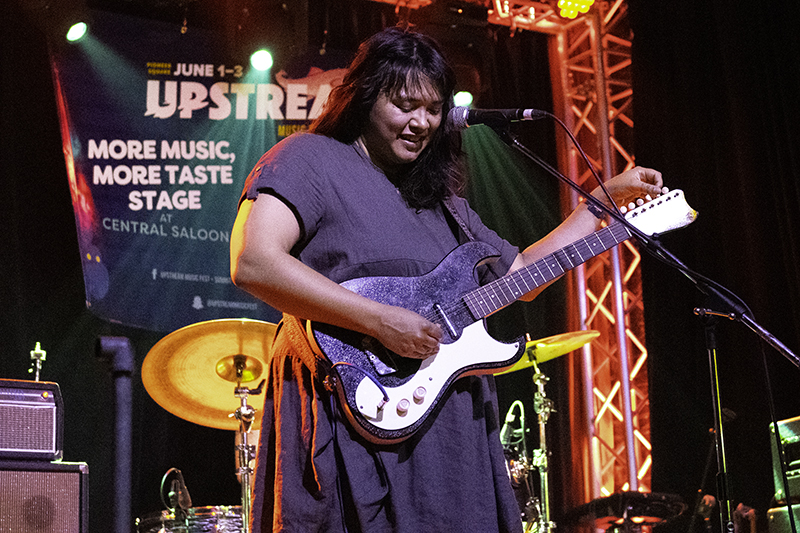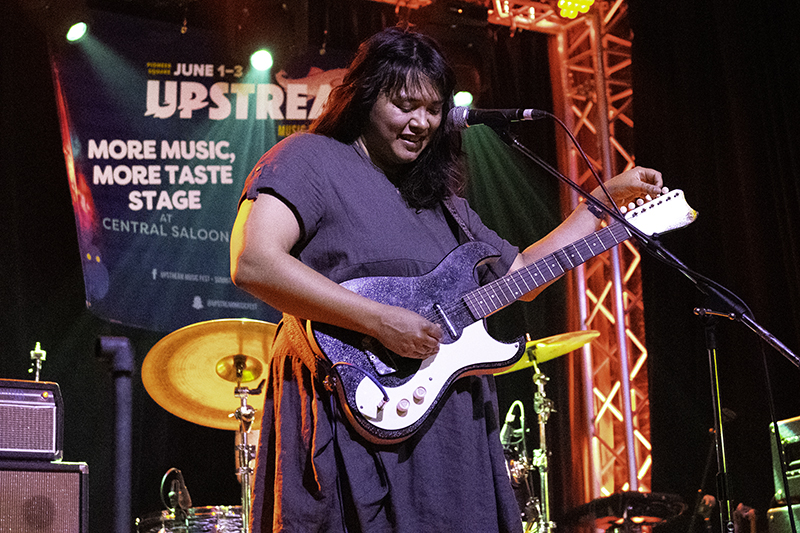 Red Ribbon
This band is a slow burn. By the time you realize Emma Danner's haunted house sounds are imprinting your brain, it's too late to turn back. This is music for lovers of decay, dark pop, and self-deprecation. Not to mention sorrowful flutes and lyrical suspense. I'm curious to hear their upcoming full-length album, recorded with Randall Dunn in New York, given the DIY feel of Freaks Only. But I would bet on it being as broody, bleak, and beautiful as all of Red Ribbon's previous works.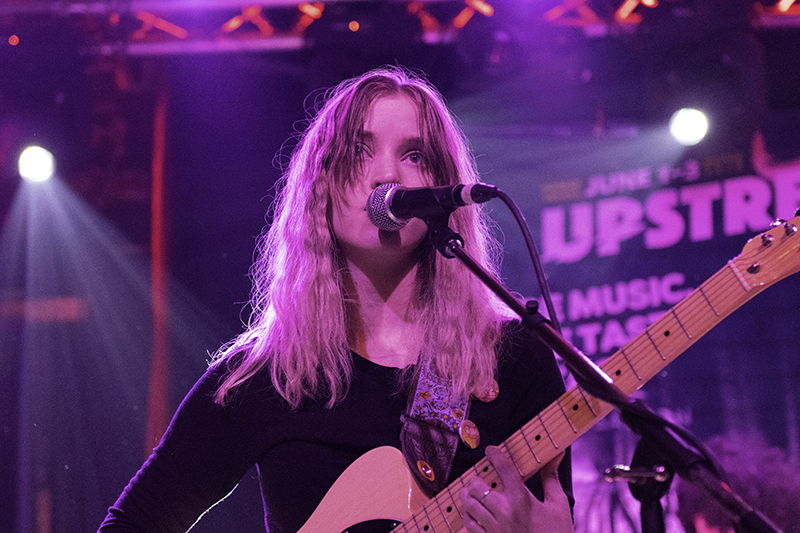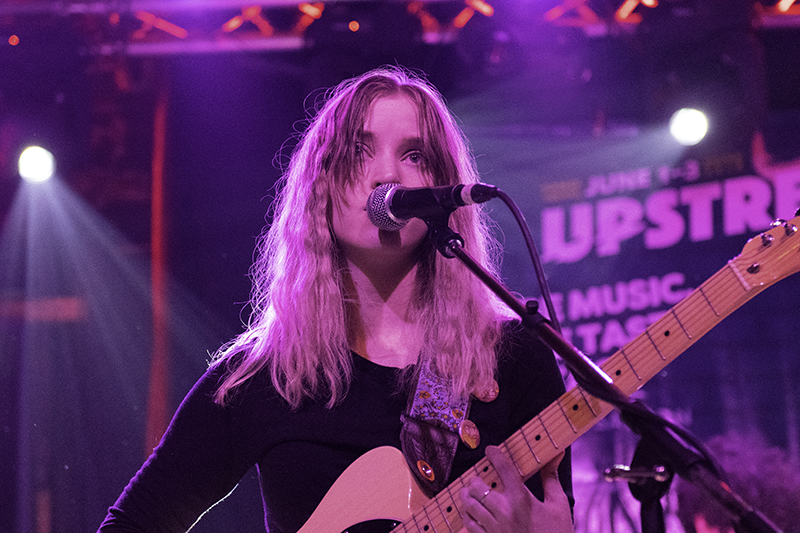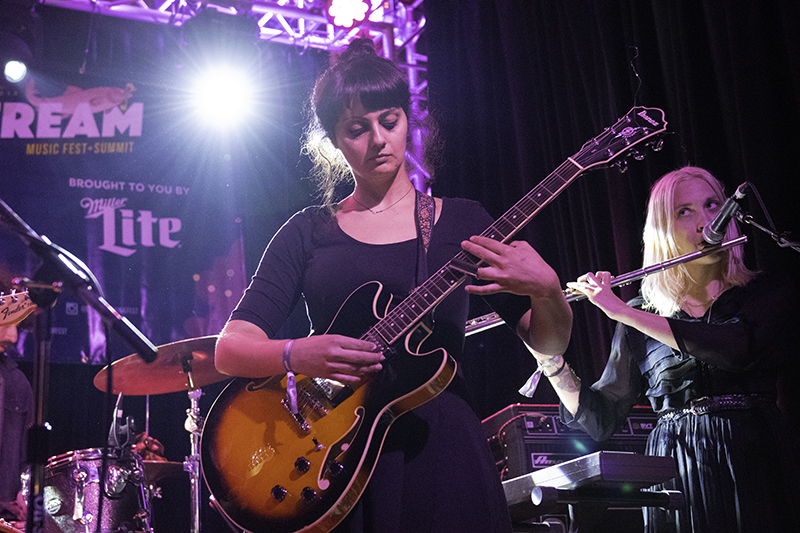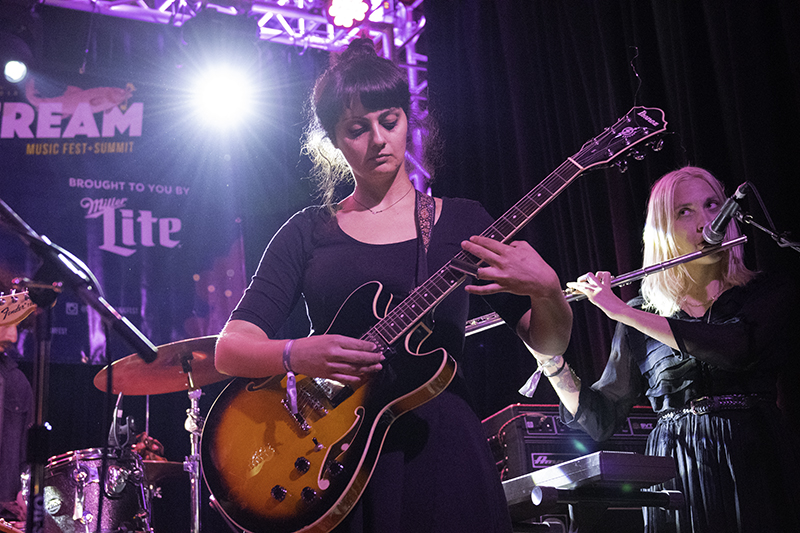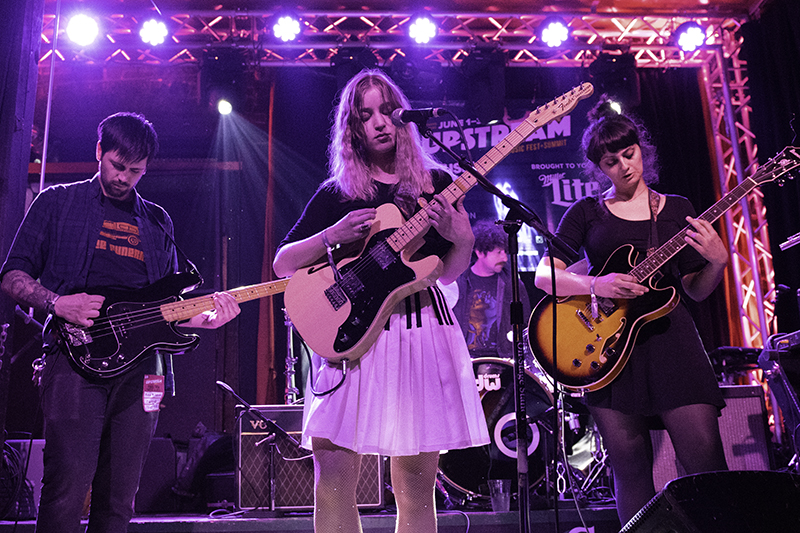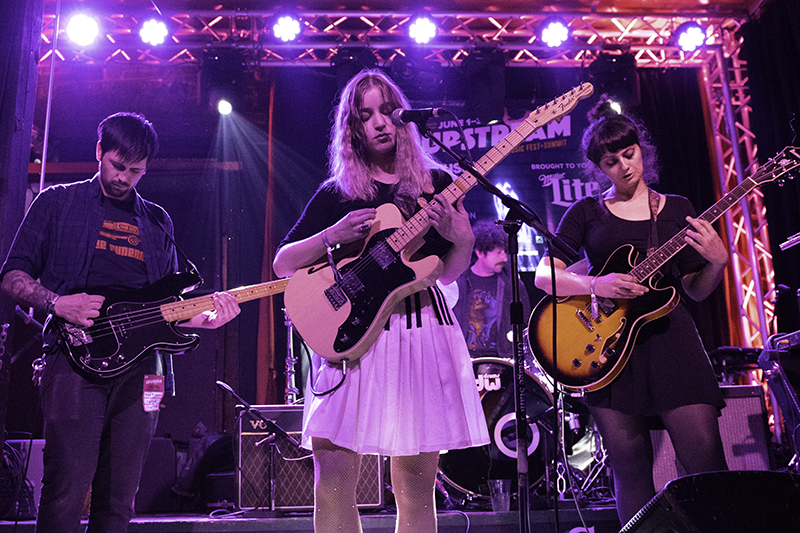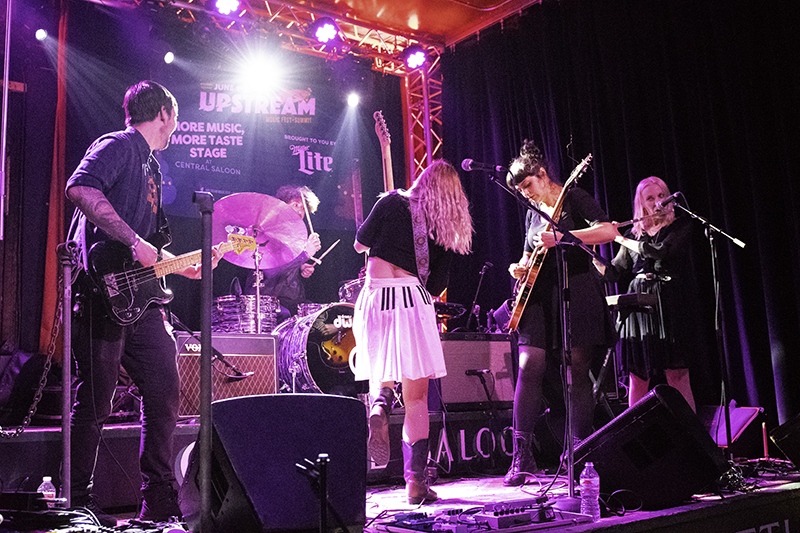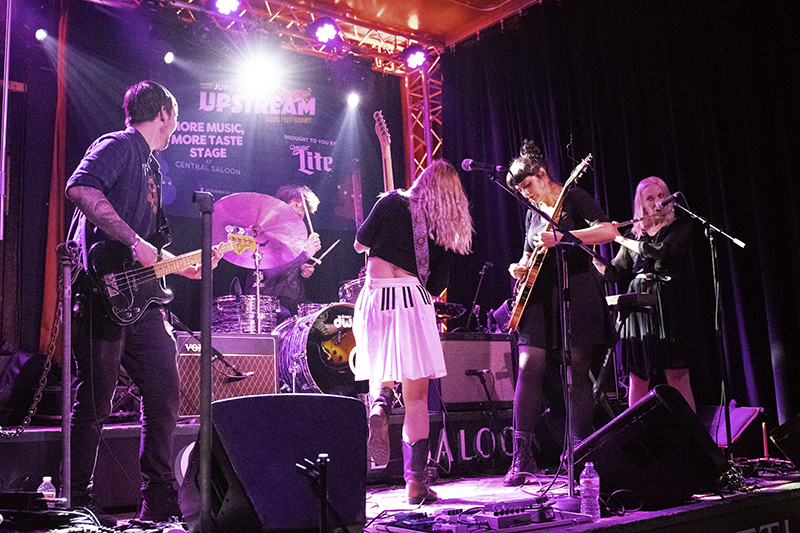 Cut Copy
I couldn't tear myself away from Cut Copy, a band I've put on pre-game playlists for the past decade. I just haaad to stay and dance. The entire crowd agreed, saying "Screw it" to Sunday night and living it up Saturday-style. You know that annoying thing where famous bands refuse to play their big hits? Not CC. "Hearts On Fire". "Lights & Music". "Take Me Over". And more. They took us to the jungle through the night in paradise. 10/10 would recommend seeing them live; it felt fantastic to not be disappointed by these dudes.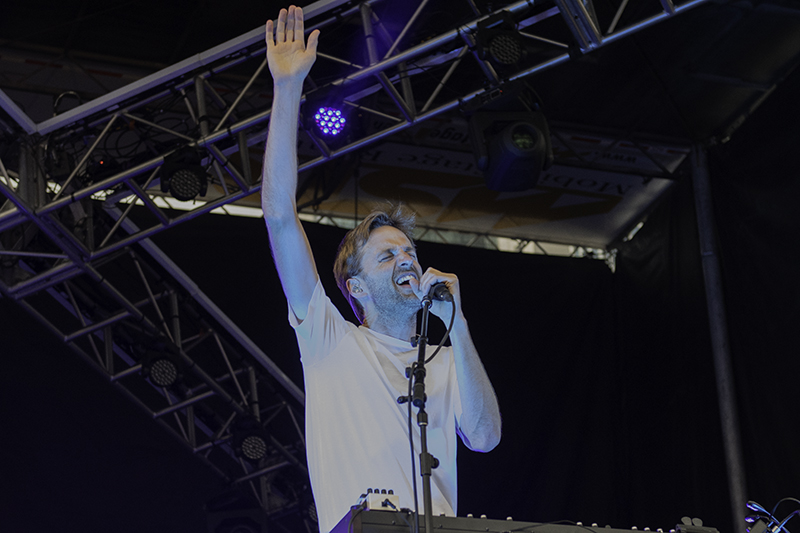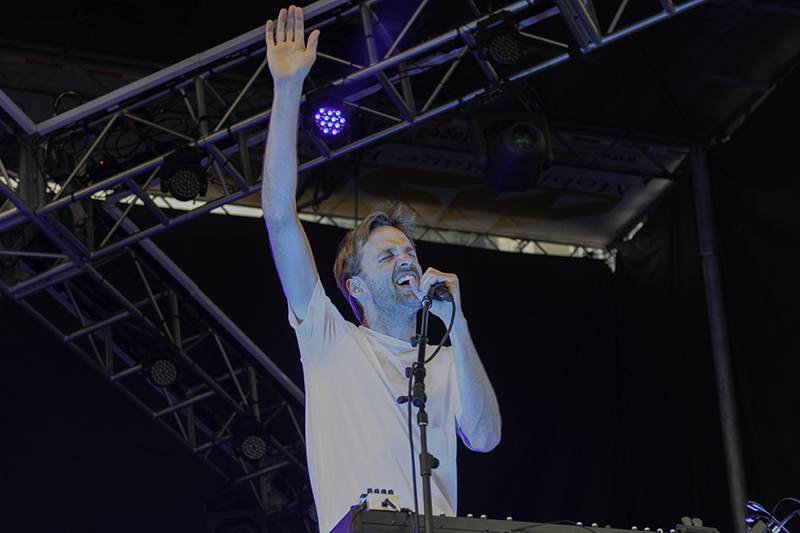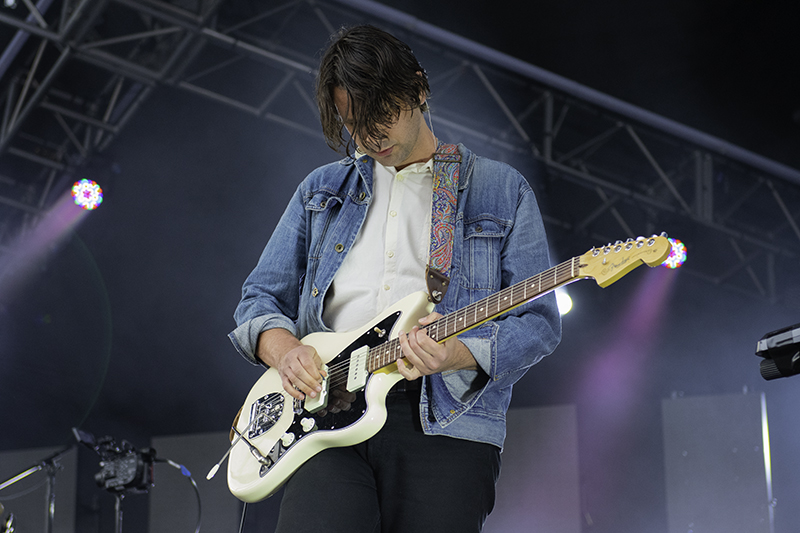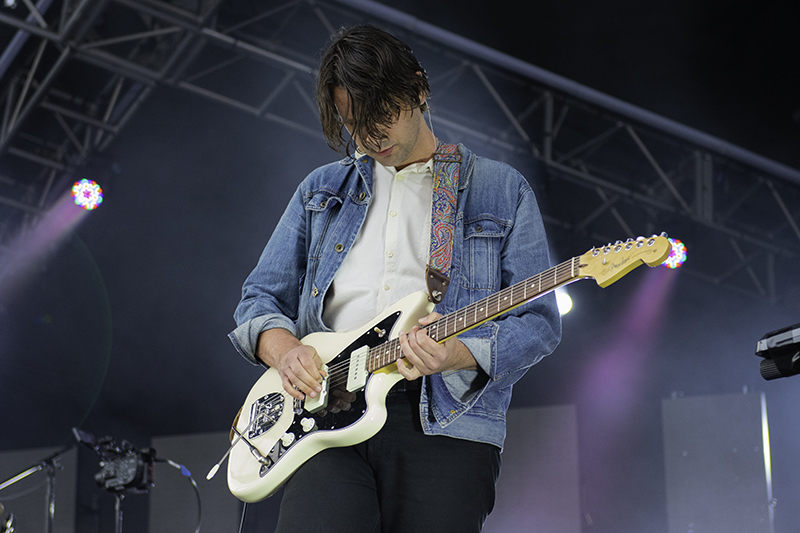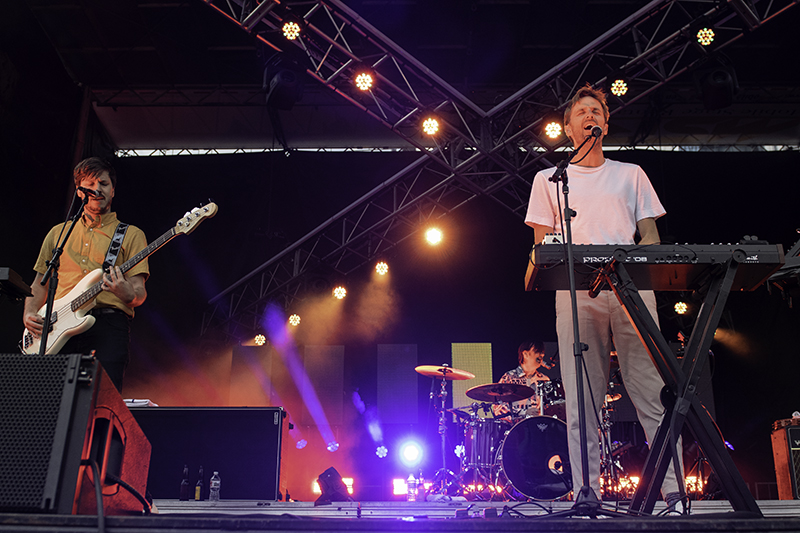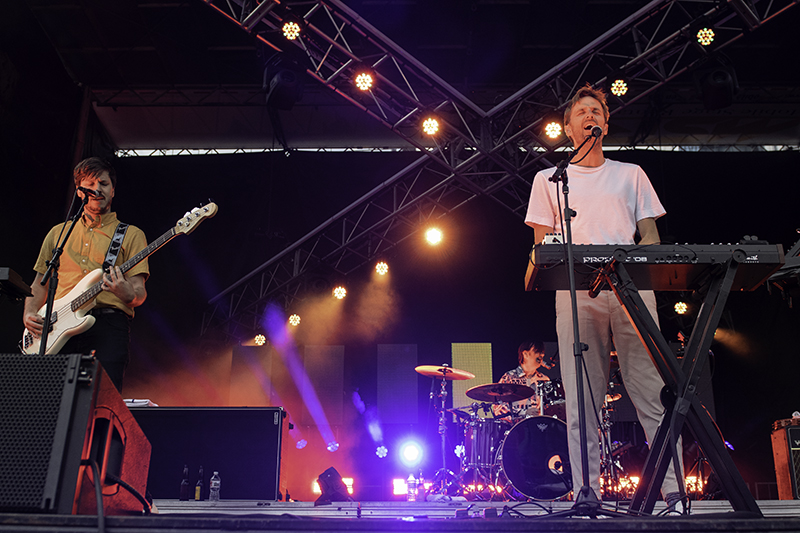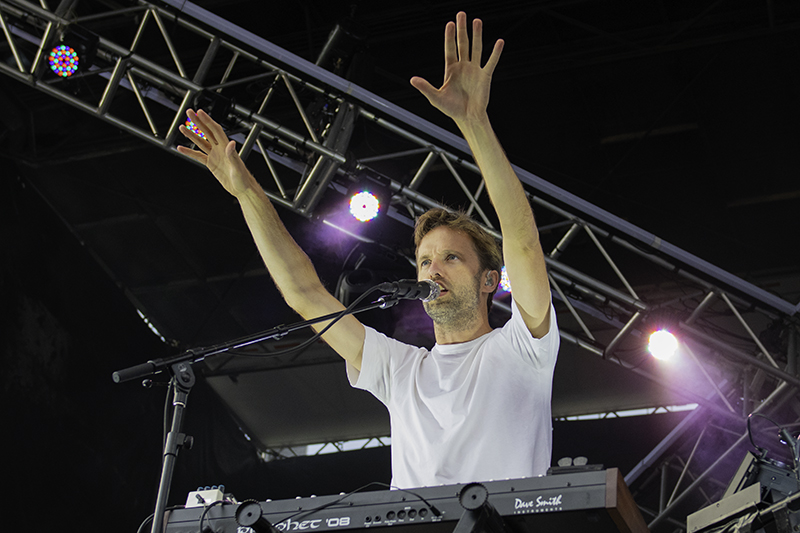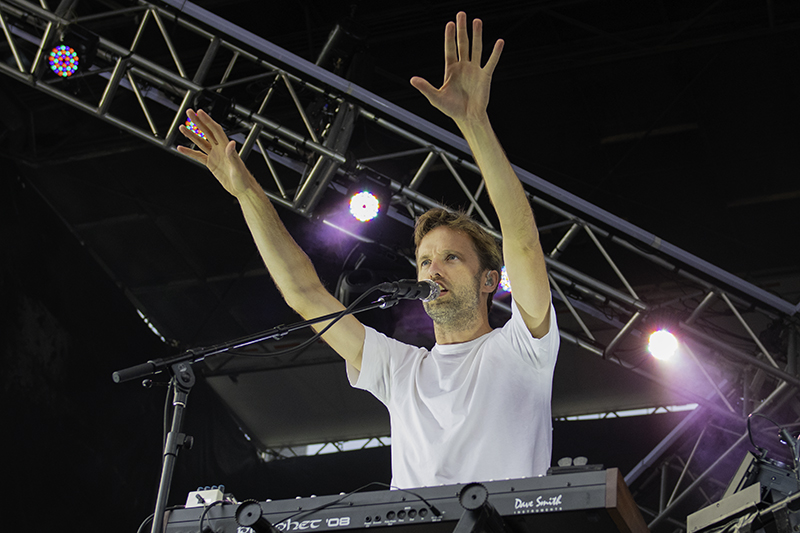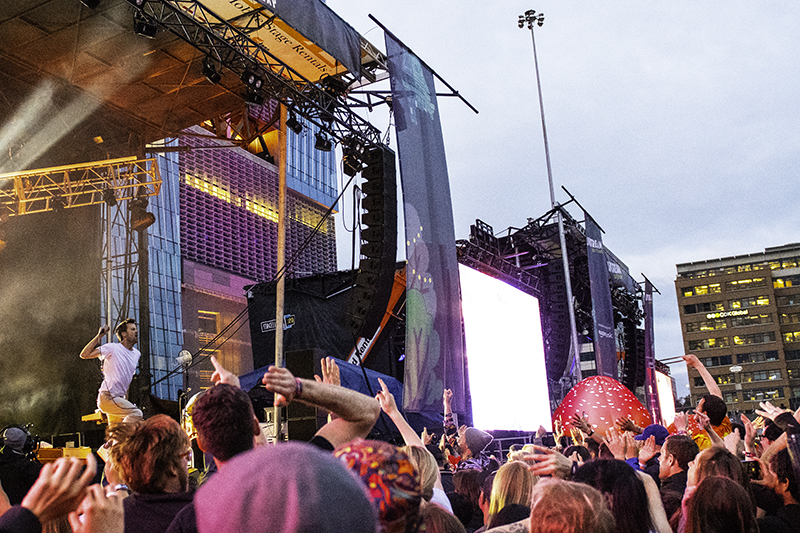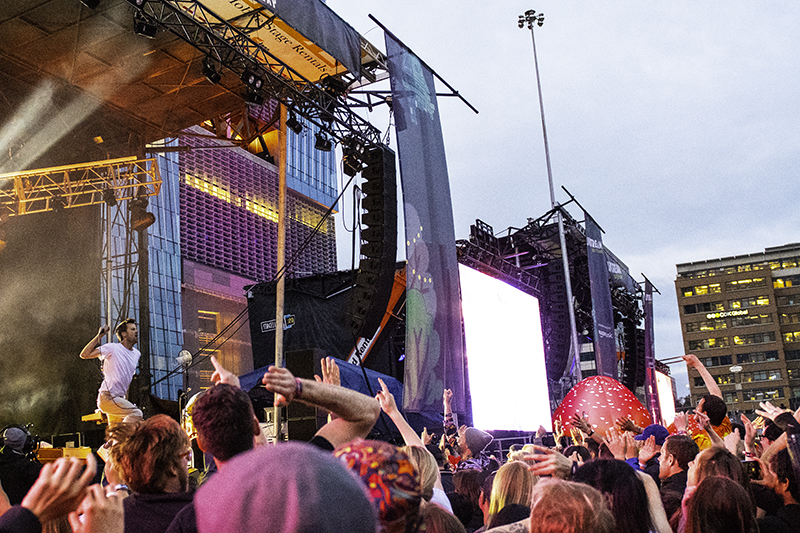 Flaming Lips
One of the (many) fun things about Flaming Lips? They also indulge fans with their most beloved jams. All set to confetti, humongous balloons, carnival costumery, an inflatable pink robot for "Yoshimi", and so much more. I'm no Flaming Lips expert, but it was easy to see this was a smart way to wrap up the mainstage that weekend. At least the audience—aglow and cheering on every Wayne Coyne antic with glee—seemed to think so.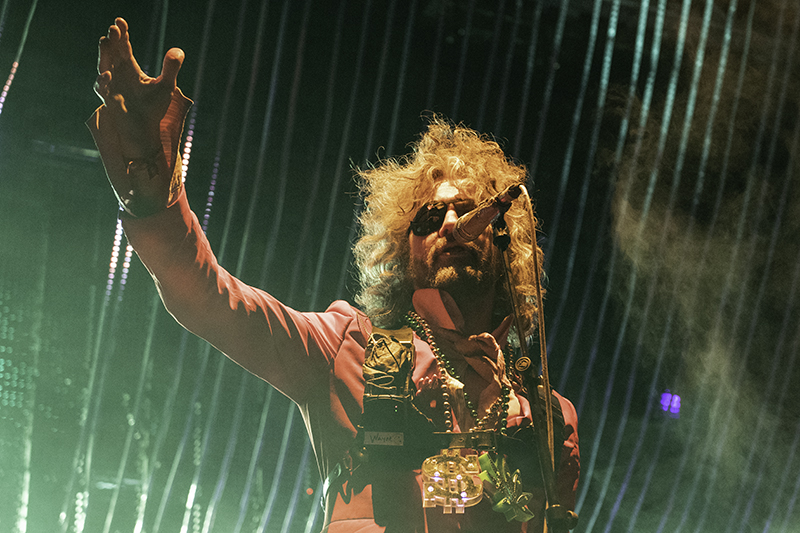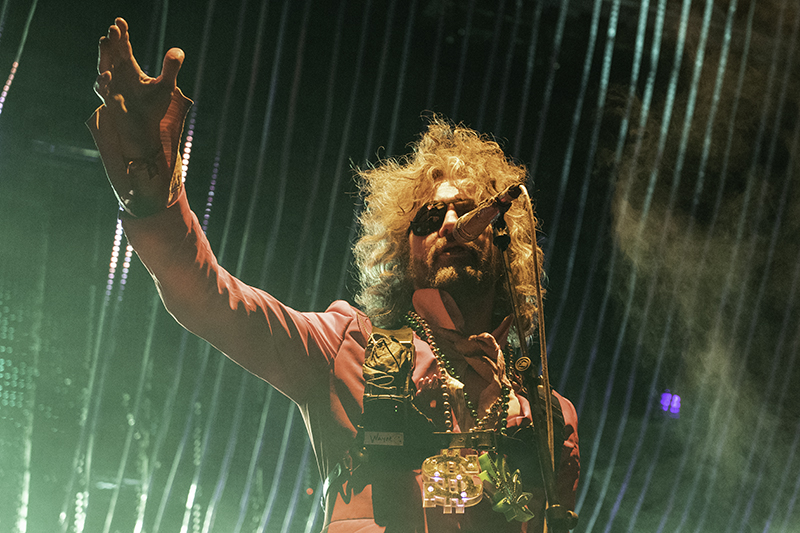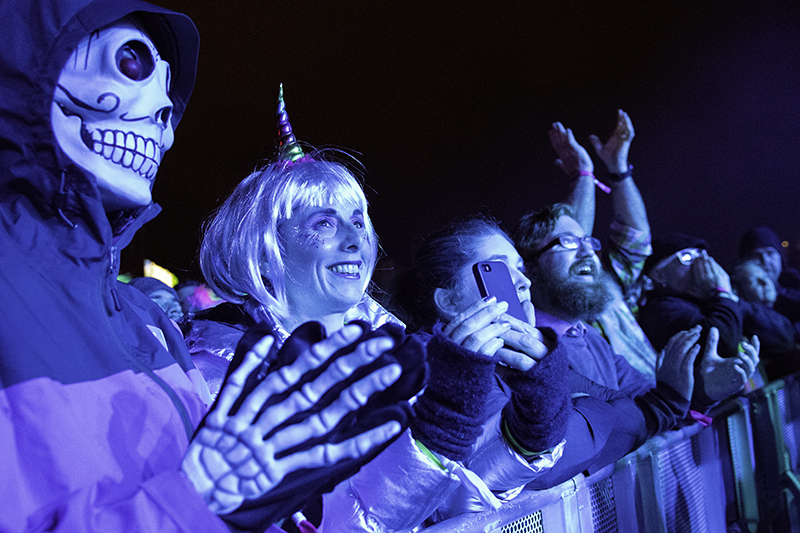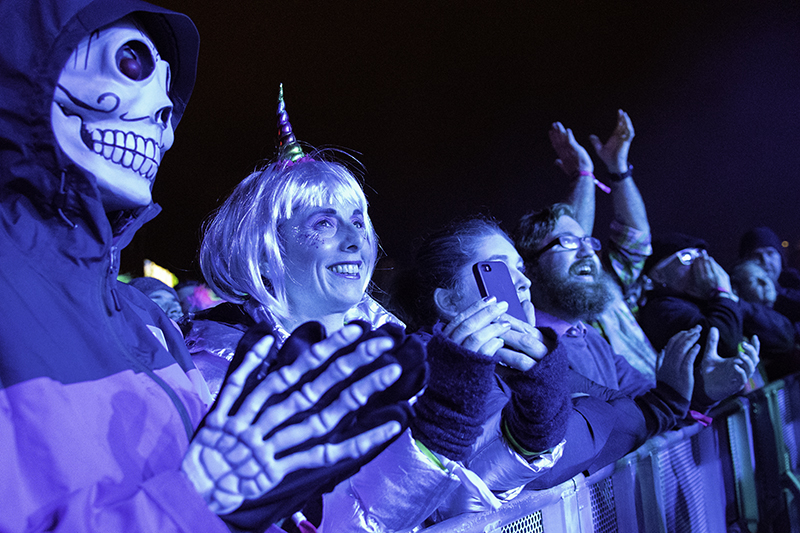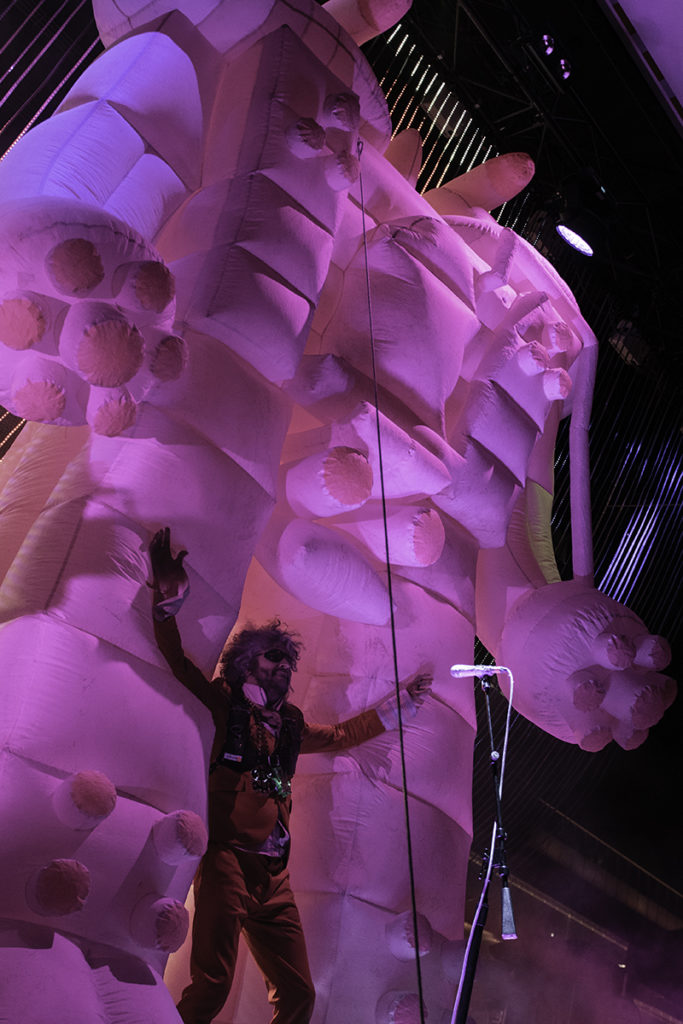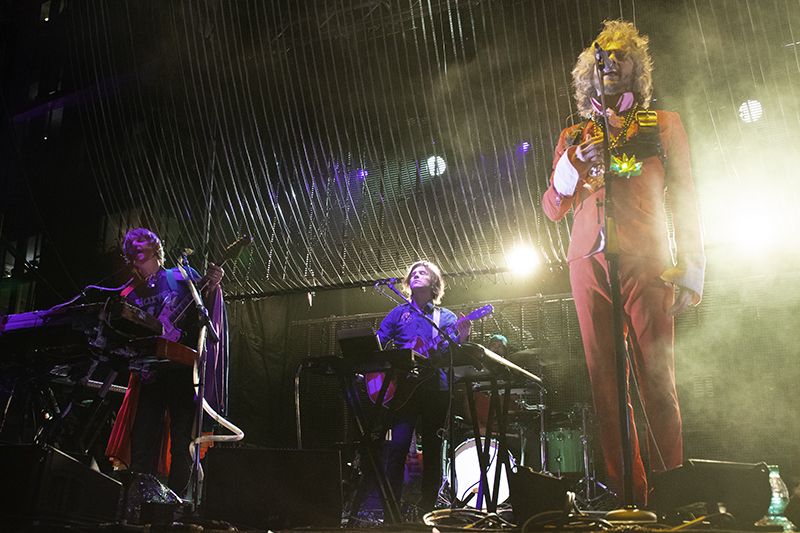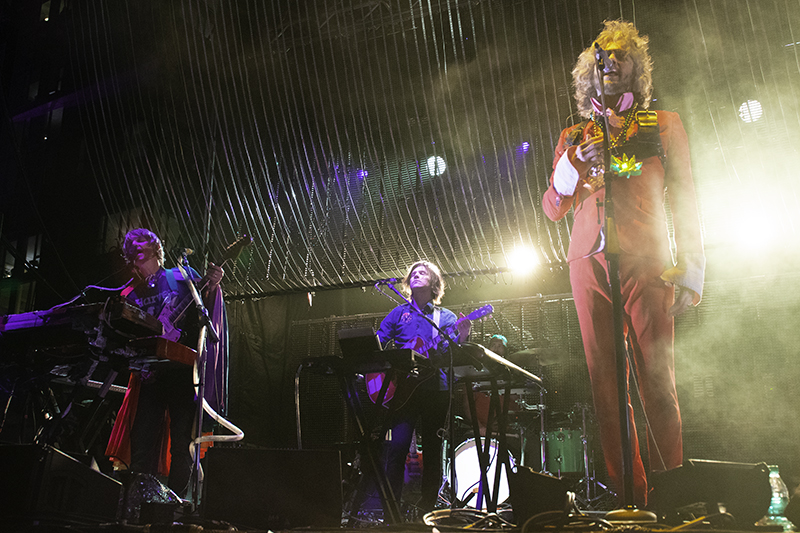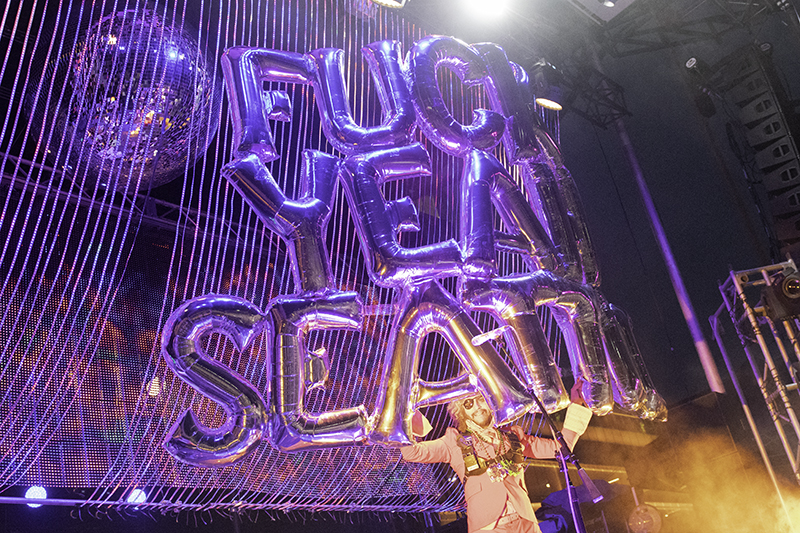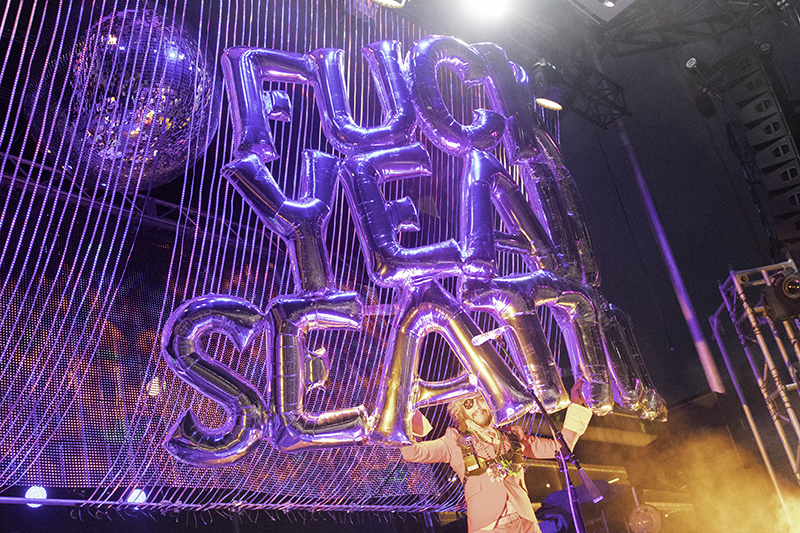 Final thoughts, you say? Hopefully the backers and banks behind Upstream keep paying local artists big bucks. Maybe they can cut off the creepy technology within the wristbands, and use that cash to make tickets cheaper instead. On a neighborhood note, I appreciate Pioneer Square more than ever before, having explored several new-to-me art spaces. And overall—I am eager to see how the fest continues to evolve next year. "Fuck Yeah Seattle" indeed.