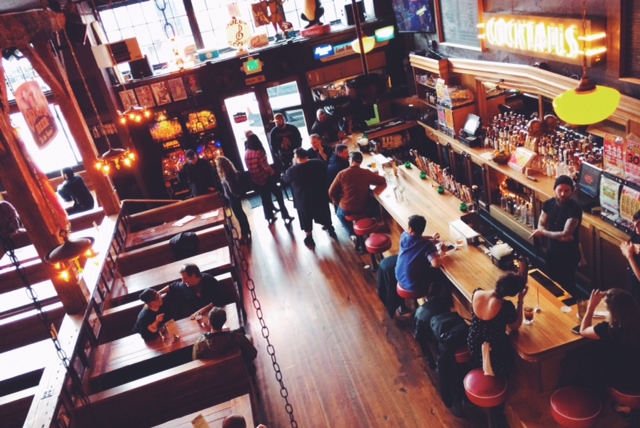 As much of the ongoing conversation is centered around these days, the times are indeed a-changin' up on Capitol Hill. Not the least of which, this week anyway, is being marked by the formal reopening of a longstanding staple on Pike, our beloved Comet Tavern.
New owners Dave Meinert and Jason Lajeunesse were the perfect people to take on the job: during a press event last Friday, we got ourselves a look at the place, and it's about as sweet of a combination as you can get of old-blood Comet feel and an acknowledgement of the evolution of the surrounding neighborhood. In addition to a big bar and (seemingly? literally?) taller ceilings, there's oversized tables with access to outlets, a rebuilt upstairs loft, skee-ball and a basic menu round out a most excellent vibe. And before everyone laments the absence of a permanent raised stage, the venue will still host shows from time to time, clearing out some of the movable tables and setting up bands on the floor.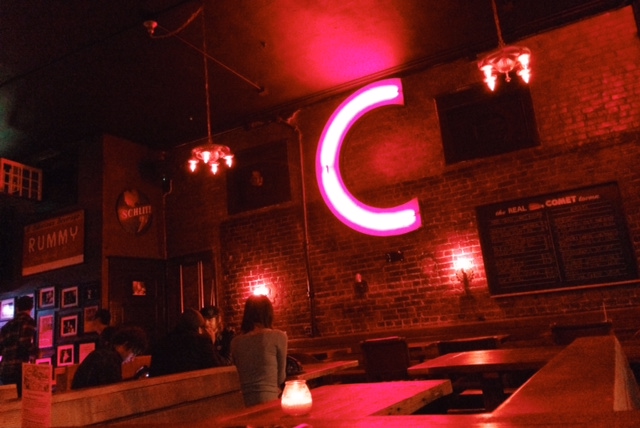 All in all, a full-force success — but don't just take our word for it, come and see for yourself tonight at the public grand opening! Seattle's "best and longest happy hour" kicks off this week with forty-five cent Ed and Ethyl's Ales, and lives on forever every week (Monday through Friday) with pitchers of beer for $4 at 4pm, $5 at 5 pm, $6 at 6pm, $7 at 7pm, and $8 at 8pm. There's even free pool from 4-6pm and, according to the newly revamped website, never a cover. See for yourself and get the details on upcoming events here.
Sold! We'll see you on the Hill tonight, friends.