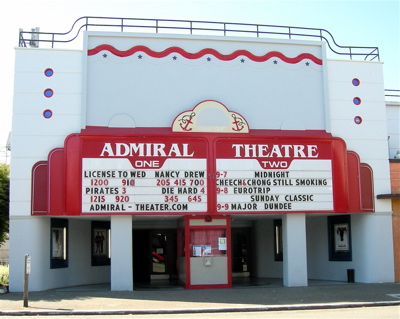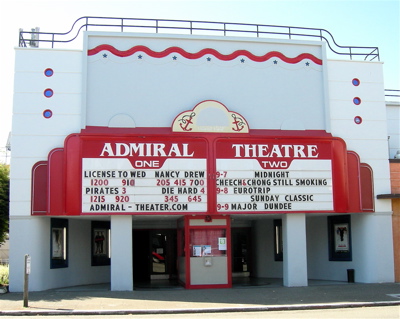 Brace yourself, you bungalow-living-perfect-life having West Seattle-ites (that's a lot of hyphens). The Admiral Theatre will ROCK you!
The Admiral Theatre has reinvented itself from an old silent movie haunt into a 400-person show venue. The Hands, Panda & Angel, and Brent Amaker & the Rodeo will inaugurate the Admiral to Seattle showgoers on October 11th.
Full Story at Lineout:
The Admiral Theatre will open in October as a 400-seat venue in West Seattle. 2343 California Ave SW. One of the building's two theatres has been renovated for music with lighting, a sound system, and an extended stage. A liquor license has been applied for as well.

The first show is Saturday, October 11th with Brent Amaker and the Rodeo, the Hands, and Panda and Angel. Animals at Night will Dj between sets and KEXP's Troy Nelson will host.