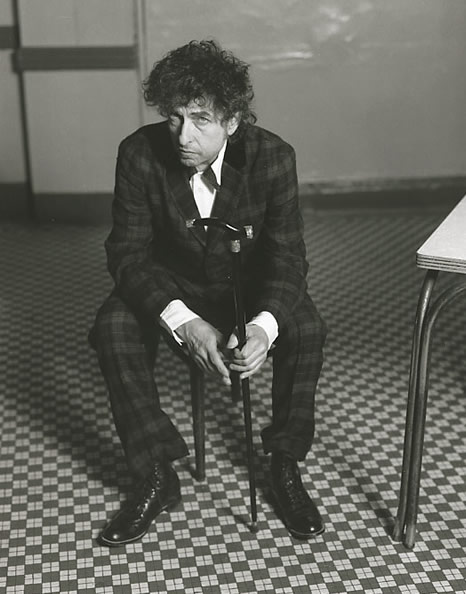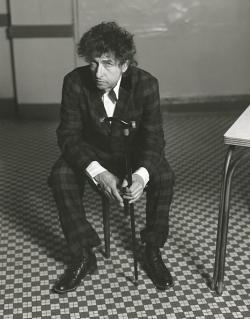 It is more than a little daunting to write about the music of Bob Dylan. He has been recording music for fifty years now, and so many beautiful things have been said about his songs for decades.
Taking this as a cautionary guideline, I have always preferred Dylan's post-1960s output to his earlier, universally-lauded material and wanted to discuss some of his great latter day albums. His earliest records feature ahead of their time political and humanitarian statements, while the mid-60s ones have an amphetamine-fueled surrealistic brilliance to them.
There is no doubt that every album he released up to Nashville Skyline (1969) is unadulterated genius, but his work after that is what I am especially drawn to. I gravitate to the records and songs that Dylan recorded when he was vulnerable and not fully confident. This, to me, is the Bob Dylan that is truly fascinating.
When the 1960s came to a close, Bob Dylan, like many great artists when a decade turns, struggled to find his footing with the altering musical climate. His controversial move to electric music was now old news, and other artists were now taking the forefront of both the charts and public interest. Glam and progressive rock were next in line to find mass appeal. With this, Dylan had already achieved so much that he was uncertain where to leap next.
His next album, Self Portrait (1970), was a strange and lopsided, incongruous affair that clearly revealed this lack of cohesion. It also marked his first fall from grace. Ever since that point, he has had a sidewinding career that has been full of ups and downs. The highlights are among his very best recordings – and the lowlights can be quite dreadful. The point here is that Bob Dylan's dark, pessimistic side comes back every so often, when he has felt like his back was to the wall, and here is where he produced some of his greatest music.
1974's Planet Waves was recorded with The Band. This album is rather strong, but didn't sell all that well (comparatively) upon its release and remains obscure in the Dylan cannon. The best known song on the album is "Forever Young," but the true gems are "Dirge" and "Wedding Song." Both of these cathartic tracks express the same bile, longing and remorse as much of the far better known material on Blood on the Tracks, but these songs predate that album by a few years.
"Dirge" is excessively gorgeous with torment: "I hate myself for lovin' you and the weakness that it showed/You were just a painted face on a trip down Suicide Road/The stage was set, the lights went out all around the old hotel/I hate myself for lovin' you and I'm glad the curtain fell," while "Wedding Song" just as beautifully expresses the opposite perspective of his internal conflict: "It's never been my duty to remake the world at large/Nor is it my intention to sound a battle charge/Cause I love you more than all of that with a love that doesn't bend/And if there is eternity I'd love you there again."
The breathtaking Blood on the Tracks (1975) was followed up with Desire (1976), and this record's heights come awfully close to those of the former. Desire is unique in that the album is glittered throughout with electric gypsy violin. This cool augmentation to Dylan's songs was only used on this LP and in the subsequent tour. Take "Isis," for instance with its driving piano and bass lead. The violin adds a mysterious element to the melody and works with Dylan's harmonica as well. "One More Cup of Coffee" is another Eastern flavored composition that is quite unlike anything that he recorded before or after. And then there is the immortal "Sara," which is perhaps the saddest song ever written. Every time that I hear the track, it wrings my heart and squeezes it dry. When Dylan says "Sara, oh Sara/Don't ever leave me, don't ever go" at the end of the song, it never fails to tear me to pieces.
Taking yet another bizarre turn, Dylan became a born-again Christian in the late 1970s and shortly after, he recorded Slow Train Coming (1979). Due to the circumstances, this album is steeped in religion, albeit an extremely unsettling version of it that was brimming with animus. The central track, "Slow Train," contains about as much fury as "Idiot Wind."
In the song, Dylan sings "People starving and thirsting, grain elevators are bursting/Oh, you know it costs more to store the food than it do to give it/They say lose your inhibitions/Follow your own ambitions/They talk about a life of brotherly love/Show me someone who knows how to live it." Elsewhere, there is the curious "Man Gave Names to all of the Animals," a song in which Dylan seems to be lamenting humankind's hapless dominion over other species.
After an excruciatingly bad 1980s that was full of nadir after nadir, Dylan finally get back on track with Oh Mercy (1989), a record that remains one of his very best. It was produced by Daniel Lanois in New Orleans and is a poignant collection of powerful songs dealing with love and loss. "What was it you Wanted" is a fantastic track that is built around a punchy bass line. "Shooting Star" volcanoes with resignation in the gorgeous kind of manner that only Dylan can accomplish. "Everything is Broken" expresses utter frustration and angst. "The Man in the Long Black Coat" is an enigmatic number that sounds like it was born in the swamps of the deep South. And then there is the rolling and swooning "Most of the Time," in which the singer is desperately trying to move on, but cannot actually convince himself to do so.
In classic Dylan form, Oh Mercy was followed up by the utterly disappointing and mostly terrible Under the Red Sky. The only worthy songs on that record were originally recorded during the Oh Mercy sessions and can be found on Tell Tale Signs. It wasn't until 1997 before he released his next record comprised of original material, and when he did, the results were near flawless. Time Out of Mind is not only his best record since Oh Mercy, but it is also one of his true masterpieces and he hasn't come close to matching it since. This album explores themes of being past one's prime and the acceptance of mortality as age creeps up, and the songs are honest portrayals of Dylan feeling like he has lost his touch. However, the opposite couldn't be truer.  Listen to the field recording garage stomp of "Dirt Road Blues," the movingly dejected "Standing in the Doorway," and the train-like commotion of "Cold Irons Bound." Another standout is the unbelievably striking "Not Dark Yet," which fully embraces the fact that Dylan's sun is quickly setting and his youth is long behind him.
All of the records highlighted above are much more personal than his renowned 1960s output. With these opuses, Bob Dylan was once again an underdog and in a sophisticated way, he presents his honest inner turmoil through mesmerizing songs. To me, this is where he connects so well by presenting conflicting human emotions. This pensive side of his writing is certainly as strong as anything else that he released in his early years. If you hold Blood on the Tracks in high esteem as I do, and are unaware of his latter day work, let this be a guide to begin with.