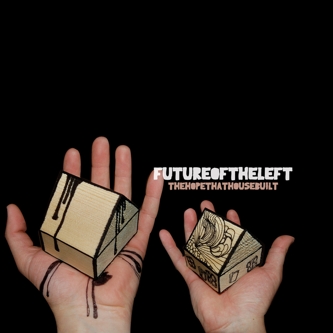 I've raved about the Wales punk band Future of the Left here before, so it should surprise exactly no one that I'm a fan of their angular rock. When I saw them about a year ago, I thought they were the best band on a sold out bill at the Showbox with Against Me! and Ted Leo + The Pharmacists. Naturally, I'm excited for their show on Tuesday night at Neumo's with …And You Will Know Us by the Trail of Dead.
I had just found out that an in-store was added, as well. FotL will be playing a free, all-ages show at the Queen Anne Easy Street Records on Tuesday at 7pm.
Moreover, Matador Records offered us a limited edition 7″ record of the FotL single "The Hope that House Built" as well as a copy of the new album Travels with Myself and Another. To enter, please send an e-mail to [email protected] before 9am on Monday, October 12 with "FutureOfTheHopeOfTraveling" in the subject line. Please include your mailing address so we know where to send the goods to.
[video:http://www.youtube.com/watch?v=tAwliet2vqo]