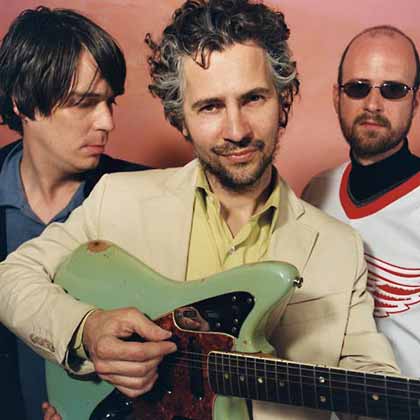 Can you say rOctober, anyone? We can!
Here in imaginary-land we've been prefunking fall tour since laying eyes on Bumbershoot a few weeks back, sending lucky ticket winners to everything from Cobirds Unite to Pavement to Matt and Kim. And to help keep easin' that weather transition on down the road, we want to send you to another free show! As of right this very instant, we've got not one, but two pairs of tickets to give away for the Flaming Lips show this coming Monday, September 27th.
Two. Two pairs! So what are you waiting for? Enter to win!  Tell all your friends! Tell them twice! Open a new tab right this instant and send an email off to [email protected], and let us know why we should send you to the show. Act quickly, because we'll need your entry by 5pm tomorrow — that's 5pm on Thursday, September 23rd.
(Be sure to use the subject line PuttingAllTheVegetablesAway so that we know that it's you.)
Good luck, everyone! We'll see you at the Paramount!
{Band photo courtesy of the fine, fine folks over at Flaming Lips dot com.}