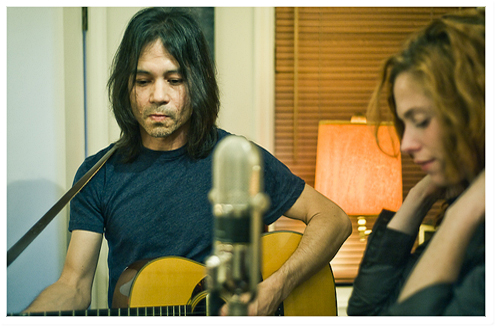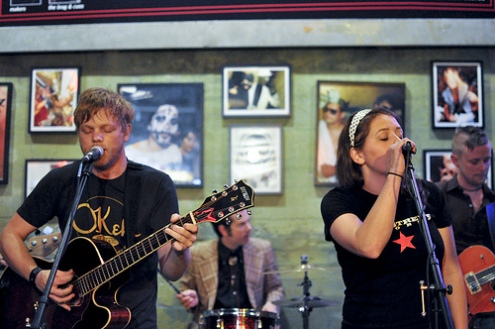 Come nurse your hangover from Thursday night's Vampire Weekend show at the Columbia City Theater this Friday! Cobirds Unite (featuring Rusty Willoughby and Rachel Flotard) are headlining not one, but two shows — an all-ages set at 7p, and a 21+ show at 10p. It's their album release party! And the Young Evils are playing — both shows! And it's their album release party too! Sounds like a whole barrel full of fun to us, for sure.
Want to go — for free? Well, we've got a pair of tickets to give away to both shows! Just send in an email to tig@threeimaginarygirls.com before 3p on Thursday (yes, this Thursday, September 23rd) with the subject line "BirdIsTheWord" — and please don't forget to specify which show you'd like a chance to go to! Don't forget, the later performance is 21+ only.
We'll see you there!
{R. Willoughby / R. Flotard photo courtesy of the Rusty Willoughby website. Young Evils photo courtesy of our very own imaginary flickr pool!}