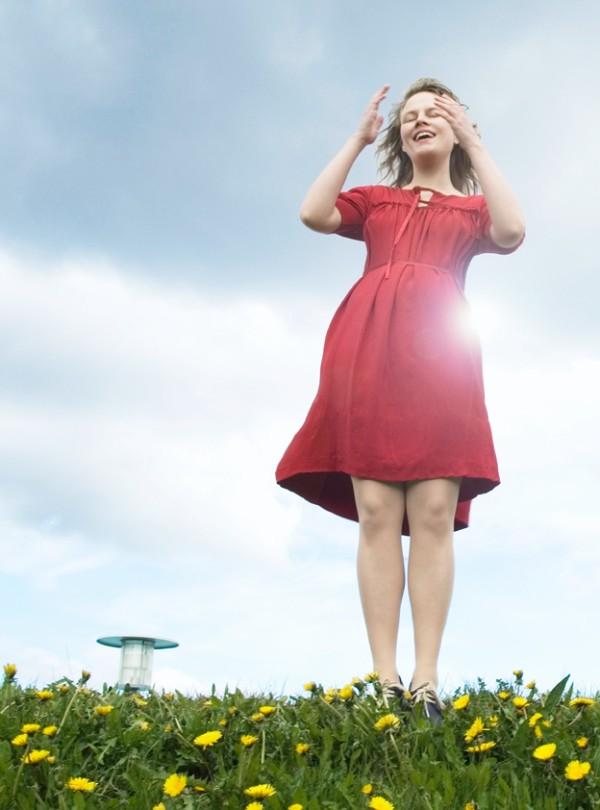 It's one thing for me to rave about an artist like Ólöf Arnalds, because if she's female, lovely and Scandinavian, there's a good chance I'll be intrigued. It's another for someone like Bjork to rave about Ólöf Arnalds, who spun Arnalds' music on NPR's "All Things Considered".
Ólöf Arnalds is a singer-songwriter from Iceland who has been raved about not just by Bjork but by Stereogum, eMusic and Vanity Fair for her equally unusual arrangements that work in concert with her gorgeous harmonies. She'll be embarking on her first-ever west coast dates next month, including a stop here in Seattle at The Crocodile on Friday, September 11.
We've been given a pair of tickets to see Ólöf Arnalds at the Croc. It's simple: just send an e-mail to tig@threeimaginarygirls.com before Wednesday, September 9 at 9am (9:00 on 9/9/09) with "OlofOnIce" in the subject line. The show is 21+.
Here's what you can expect:
[video:http://www.youtube.com/watch?v=D7IT_m_ImzY]