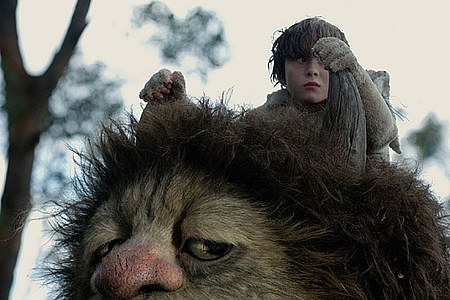 Assuming you're anticipating the release of Where the Wild Things Are as much as I am, I think you'll appreciate this: Northwest Film Forum and 826 Seattle are collaborating to bring you a special preview showing October 7 (currently, the scheduled release date is October 16) at the Cinerama!
It's a benefit for 826 Seattle, so your money's going to a good place, the film is written by Dave Eggers, who'll also be there for a Q&A session, and directed by Spike Jonze – so I'm pretty sure you can't lose by coming to this thing.
The deets:
NWFF is proud to collaborate with 826 Seattle in presenting a special preview screening of Where the Wild Things Are.
The event, a benefit for 826 Seattle, will be held Wednesday, October 7, at 7pm at the Cinerama Theater: 2100 4th Ave, Seattle, WA 98121. Dave Eggers will also attend and participate in a Q&A after the screening.
Tickets are available online at Brown Paper Tickets: $30 general admission, $25 for NWFF members and active 826 Seattle Volunteers. $100 VIP premium tix are also available, which include a "no line" separate entrance, premium reserved seating, and an exclusive post-movie cocktail party with Dave Eggers.
FAN-CEE! I can't think of a better way to see what I expect to be one of the best films of the year, can you?