When I got back from SXSW and told a pal how much I adored the Amy Winehouse shows, she told me the only reason she knew Winehouse was because of Perez Hiton.
Have you noticed that Hollywood's favorite gossip columnist has also become quite the music source, becoming a champion for loads of British bands in particular, like Winehouse and Mika? It's an odd trend to me, but I must confess to being consistently amused with his snarky, lo-fi image comments — and being floored by just how many people tune in to read him daily.
But today, as I was blindly sharing my unrequited love for Ms. Winehouse on the imagi-blog, who shows up with a big fat fancy-pants remix of "Rehab"? That's right, PEREZ!!! who gets Amy to show up at his birthday party…? Again, PEREZ HILTON!! So I've decided to try a new strategy to get Amy's attention…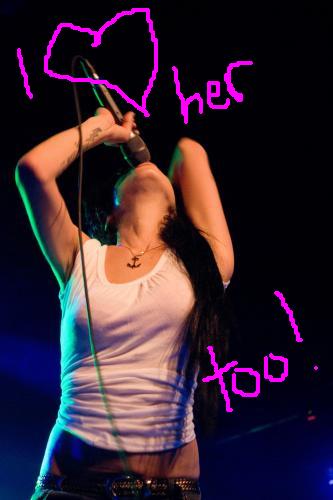 My birthday is at the end of July. Mark your calendars, Ms. Winehouse and Mister Hilton!
{And seriously, listen to the song — it name checks all the trashy US folks who need(ed) rehab like Lindsey, Britney, Anna, yadda yadda.}