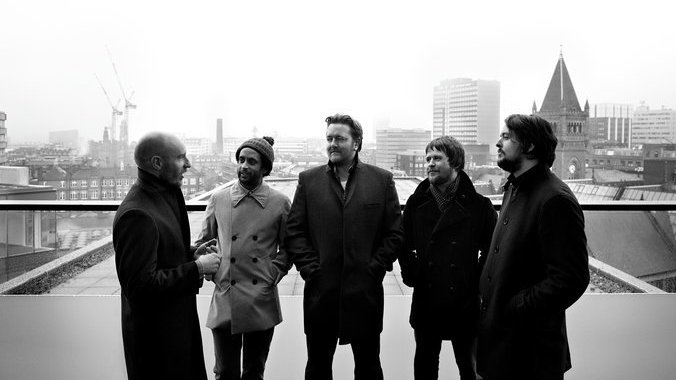 Hot out of the imaginary inbox: a killer forty-eight minute feature on Elbow from the band's recent stop at WFUV is live, streaming, and available for your listening pleasure, courtesy of NPR.
Gorgeously written up by Kara Manning, the morning spent with Elbow is penned perfectly, describing the band as one that "artfully tackle[s] the ache of youth in hindsight and the encroaching anxiety of middle-aged regret" and observing the performance as "the entire studio crew, rapt and hushed, knew that we were the luckiest people in New York City at that moment". One spin through "Grounds For Divorce" left us bigger believers than we already were, if that's even humanly possible.
Link up to the full post — including three full live tracks!! — over at the NPR site here. Happy listening!
{Photo courtesy of the artist.}