As someone whose artistic talent usually tops out at formatting xls tables, I am constantly amazed by my gifted friends who make the world a more aesthetically pleasing place.
I love basking in the glow of their art – whether it be in the form of t-shirts, videos, album covers, posters, or ceramics. And now I have a new art form to obsess over: BATHROOM DESIGN!
We all know and love KEXP DJ Kevin Cole with every bit of our hearts. It's a no brainer that his home has a bathroom that rocks as much as he does – especially one that is a tribute to one of the most sacred places on earth: First Avenue. The seminal Minneapolis nightclub is extremely close to Kevin's heart (he DJ'd there for years) in addition to being an important place on the timelines of many favorite bands/artists including Prince, The Replacements, Hüsker Dü, and many others.
Kevin collaborated with his friend and world-class designer Pete Hilgendorf (brilliant friend, hero, and contributor to TIG) to make it all come together. And, HOORAY!, they've shared some photos and videos of it with the rest of us on instagram (and a couple photos exclusive to TIG)!!!
View this post on Instagram
Kevin supplied Pete with some of his favorite First Avenue posters. Pete reworked them into a floor to ceiling wallpaper to cover the walls.
View this post on Instagram
View this post on Instagram
View this post on Instagram
The bathroom's stainless steel utility sink is homage to the industrial-strength hardware in the grungy dank 7th Street Entry bathroom. Beneath Kevin's sink will be a road case… you know, for towels and TP.
Over the toilet is a priceless piece of art. Kevin explained on instagram:
[quote style="boxed"]The First Ave Lav Phase 2: Stink! Continuing work on the First Ave Lav, my record room bathroom that's a tribute to the @FirstAvenue bathroom and the bathrooms of all the great rock and roll clubs. Phase One was the collage of First Avenue flyers. My designer pal, Pete Hilgendorf (fellow Minneapolitan and Replacements nut!), came up with the next idea—stencil the Replacements "Stink" cover over the toilet. Great idea.
Twin/Tone Records co-founder and former Replacements manager, and dear friend, Peter Jesperson got whiff of the idea and surprised us by sending the original rubber stamp the band, Peter, and folks at Twin/Tone Records used to create the original album covers. The stamp, on loan for a day, under high security, came special delivery disguised in a @Taylorswift13 box! #TayTay, next time you're in Seattle you're welcome to a tour of the First Ave Lav! Huge thanks to Peter Jesperson for letting me Stink up my bathroom!
• Design Team: @PeterHilgendorf and @shawnologue
• Stink Stamp: @PeterJesperson11
• Amazing Music That Doesn't Stink: @TheReplacements!
[/quote]
View this post on Instagram
View this post on Instagram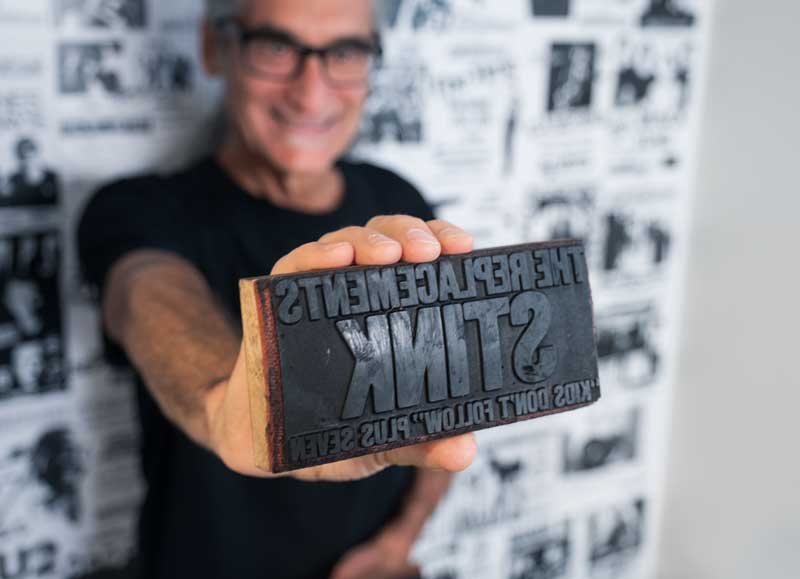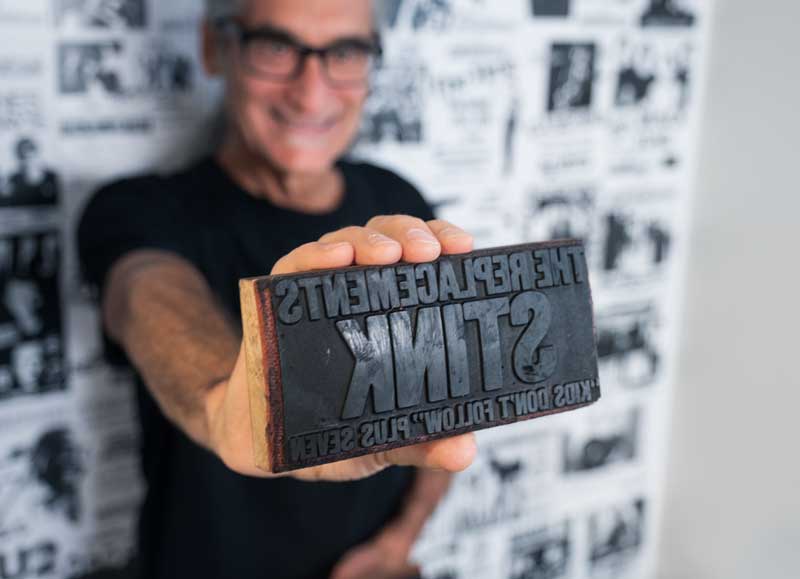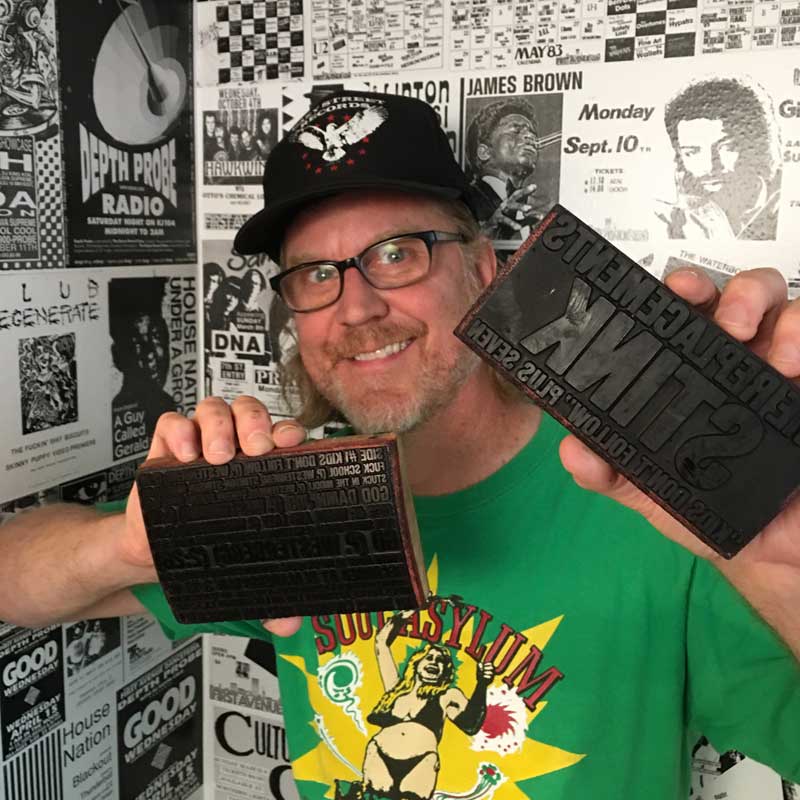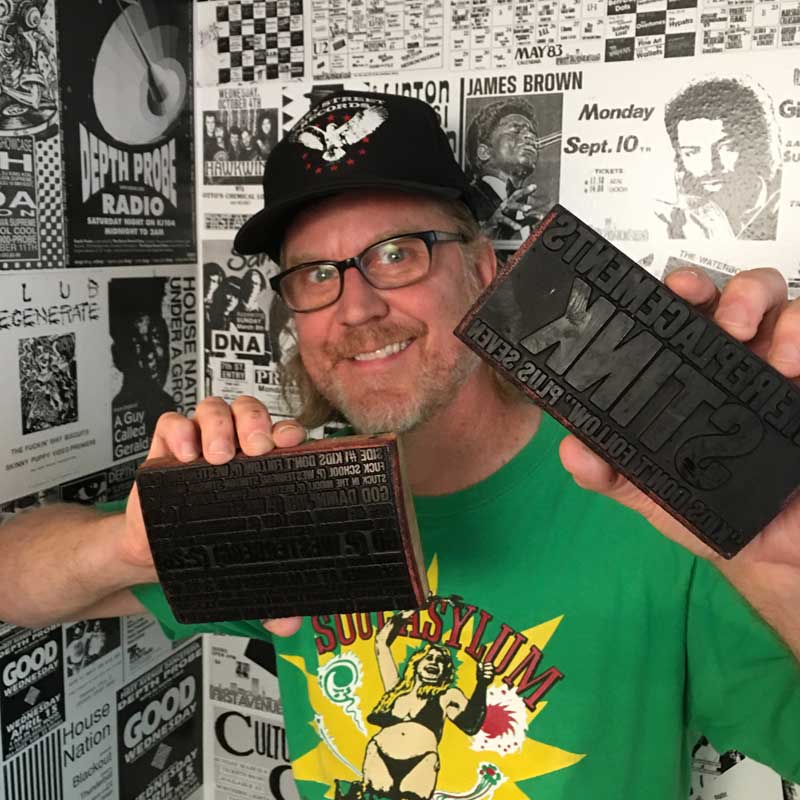 In the shower, Pete designed a custom black tile layout inspired by the stars that famously cover the exterior of First Avenue. Kevin has yet to reveal the star…. Follow @djkevincole
And while we're gazing lovingly at brilliant things and wait for more photos to be posted – I can't get enough at these record shelves Kevin just installed in his basement.
Hey universe! I'd like to plant an idea seed: How about adding a small stage to that area? I can't think of a more fantastic place to see a small, intimate show, preference for someone I've never heard of, but Kevin has and it'll be our next favorite thing.
And while we're on the topic of giving thanks for all the times Kevin has helped us find out next favorite band, the KEXP pledge drive is on! You can support Kevin and KEXP here.

 
Top photo: Pete Hilgendorf