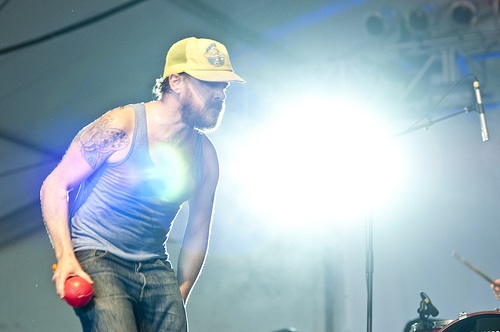 Austin City Limits is usually a shoe-in to win, and this year's festival was no exception. Beat down with brilliance, both in the form of relentless sunshine and amazing bands playing their hearts out everywhere we looked, we took to the grassy knolls of Zilker Park doused in 50 SPF and spent the first day and a half of our show-goings with the likes of Brandi Carlile, Delta Spirit, Ray Lamontagne, the Cave Singers, Kurt Vile, Cold War Kids, Foster the People, Charles Bradley, Bright Eyes, Mavis Staples, Telekinesis, Aloe Blacc, Phosphorescent, Iron & Wine, the Moondoggies, and Fitz and the Tantrums. Every single stage was thoughtfully billed, easing in our late-mornings with incredible starts, and building seamlessly through their lineups during the day to absolute crescendos of performance from the headliners at night.
In between soaking up sun, getting our fill and desperately looking for shade, and dodging errant shower-storms with the camera, we even managed to grab a few photos to prove it all went down. Here's a mere fraction of what we were able to take in — keep an eye on the site for part II of our photo-review, coming up shortly!
Seattle's own Brandi Carlile, tearing up the giant AMD stage before Ray Lamontagne on day one: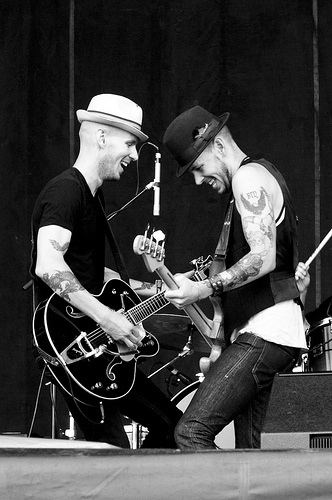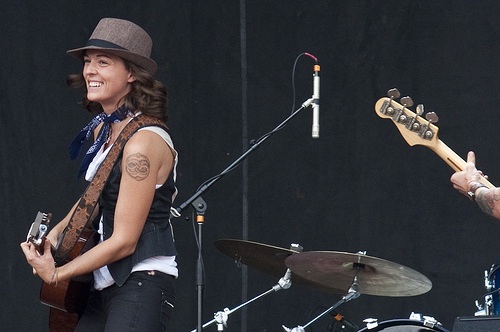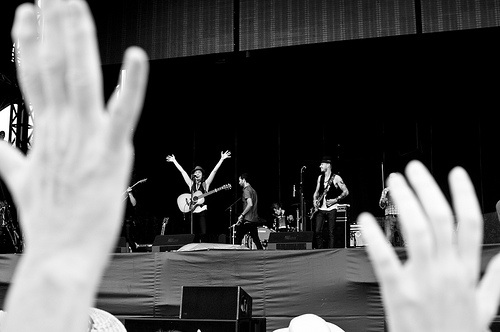 And, a rad video from the ACL YouTube page. We were so there!
The Cave Singers with yet another near-flawless performance: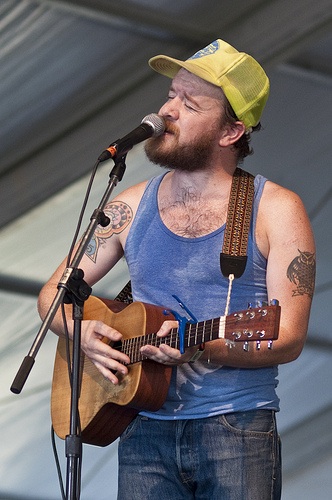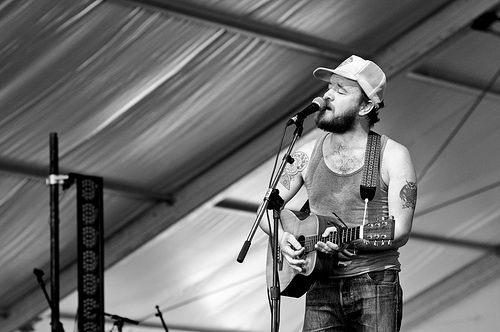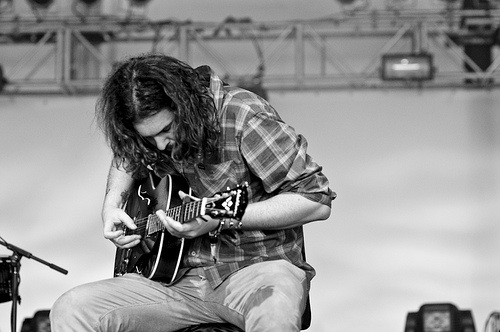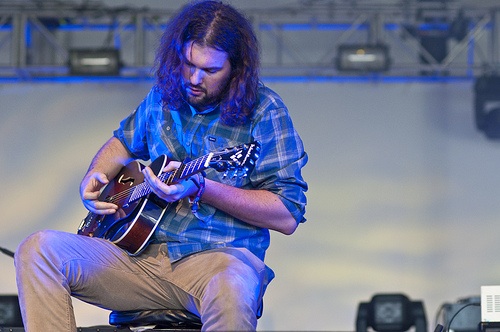 Del, who did not have a set at ACL but was doing this cool-ass art journaling in the cafe one morning: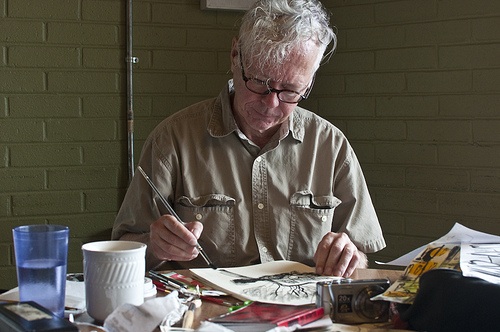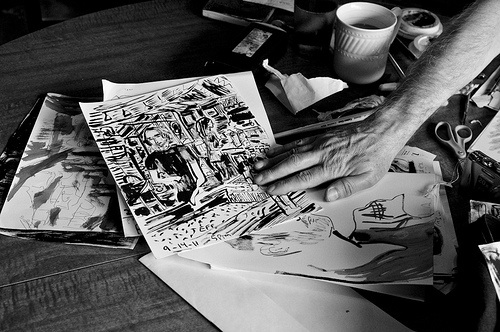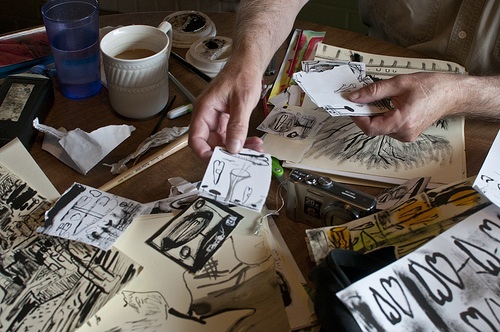 Here's a cute band we stumbled on called The Belle Brigade. Kind of like an indie post-twee family-friendly band that grew up in the land of southerners and alt.country singalongs: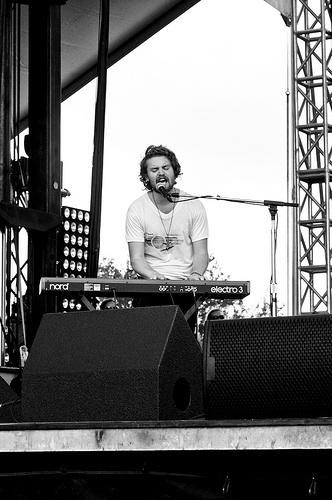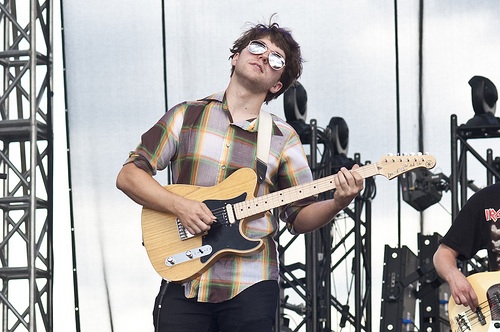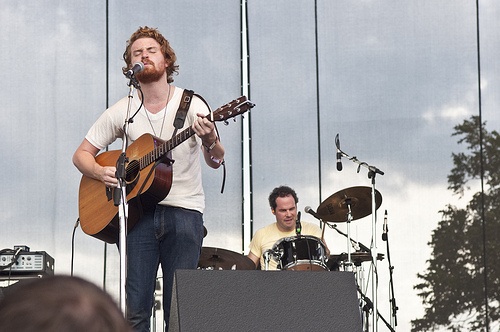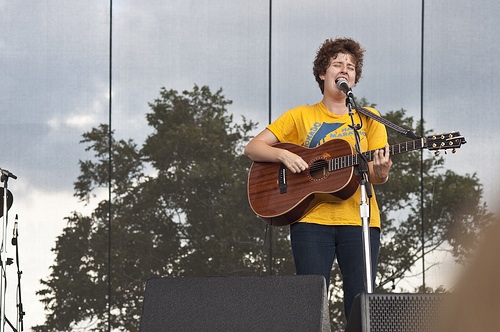 Phosphorescent — all smoking and swaggering and killing their set on the Austin Ventures stage: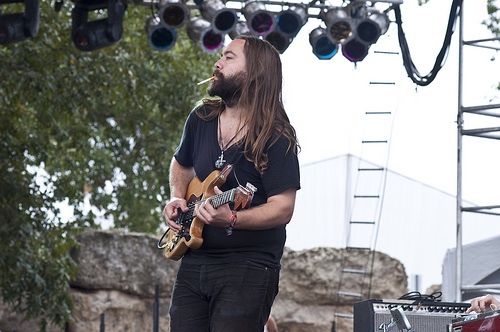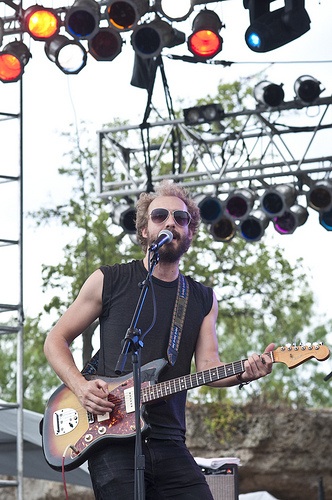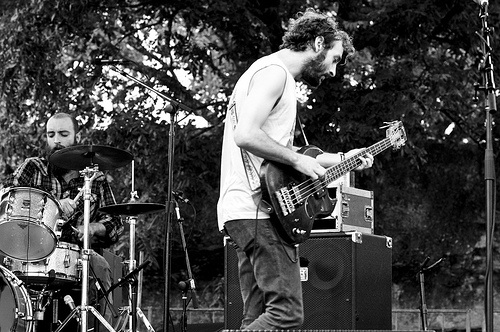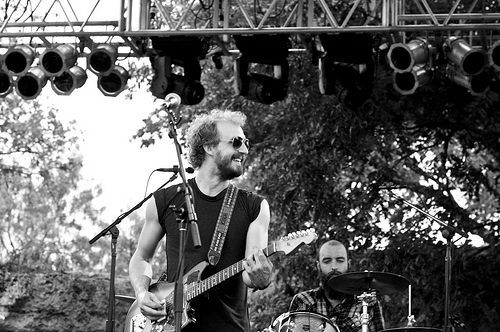 {More words and photos on all our Austin-style funtimes coming soon! Can't wait? Check out all the shots from the weekend in our imaginary flickr pool! All images from ACL 2011 by Victoria VanBruinisse.}