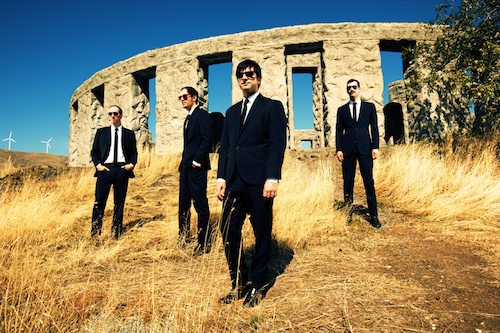 I don't know if y'all remember me raving about Blue Skies for Black Hearts earlier this Summer when I saw them play with Tennis Pro, but I just remembered they are playing in Seattle again this Thursday at the High Dive, so I had to alert the masses because YOU DO NOT WANT TO MISS THIS.
On Thursday night, this excellent Portland band will take the stage for Elba's record release party with Matt Badger (from Ravenna Woods) and Jarret Killen. Word is they will play 3rd – but you should go shortly after doors so you can listen to the other bands too. Just don't miss these guys, trust me. They will impress you.
Thursday, 9/22
The High Dive
Jarret Killen | Matt Badger
Blue Skies for Black Hearts | Elba
Doors @8pm, $7 cover
Photo by Justin Dylan Renney from the BSFBH web site.