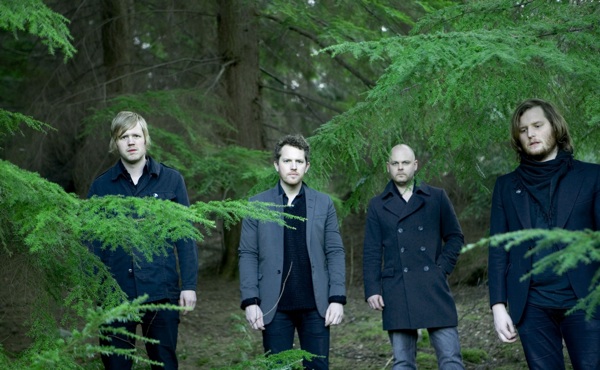 I have the major hots for just about anything with the Labrador Records stamp. Although I can't verbalize it as well as Steve Thornton, imaginary staffer who objectively and positively swooned over the comprehensive Labrador compilation, Labrador 100 – A Complete History Of Popular Music, in 2007, the label's decade plus of solid releases has cemented them as a staple conversation topic in any indie-pop thinkthank… and therefore, recipient of my lustful gazes from across the crowded dance floor.
On April 25th, Labrador Records' The Mary Onettes will be in Seattle at the Sunset Tavern in support of their new album Islands with Hotels and Erik Blood opening.  The Mary O's new full length is a dreamy set of modern day anthems fit for any John Hughes soundtrack. The songs are exceptional pieces of beautiful orchestrated indie-pop that flows with pretty angst ("Now I dared to think I'm something that I'm not " from the song "Dare" which you can sing along to in the video below).
In short, if you like your mix tapes chock full of Jesus and Mary Chain, Cure, New Order, and Pains of Being Pure at Heart you'll kick yourself for missing this show.
Since we don't want any kicking of self to happen, we've got a pair of tickets to the show to give away. Send an e-mail to tig@threeimaginarygirls.com sometime between now and 9am Tuesday April 20 with "Dare2WinTix" in the subject line. We'll draw a winner's name at random and notify the lucky gal or guy shortly thereafter.
[video:http://www.youtube.com/watch?v=72FbDxUF7r0]