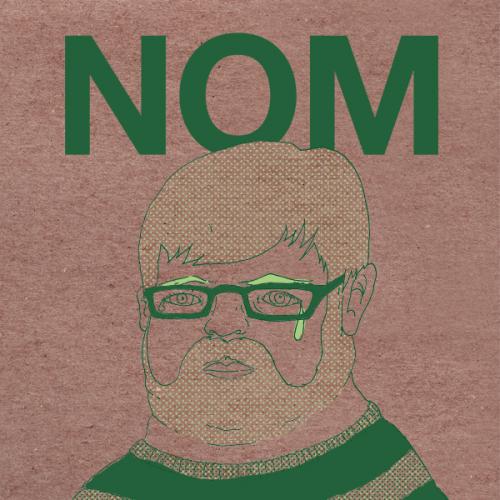 Well, it's about time, and I was delighted as the official news landed in my inbox this afternoon! Denton, TX's Fishboy officially have a brand new EP coming out August 18th!
The songs off the new EP, Nom, were originally written for 2007's brilliant Albatross: How We Failed to Save the Lone Star State with the Power of Rock and Roll (a 2007 of both me and imaginary Liz), but were scrapped as plot lines changed or to fit the flow of the album. And, instead of having the band toil in the studio, Mr. Fishboy himself Eric Michener had some Denton superstars dubbed "the Om Nom Noms" record all the songs.
Michener took one trip into the studio, recorded vocals and scratch guitar, the guitar was deleted, and the Noms reconstructed the songs however they saw fit. Some upbeat songs became ambient, some hushed finger picked songs became rockers, and anything was possible in between.
To add to my giddy excitement, Nom will be coming out on 12" vinyl with album sleeves that double as fold out prints that will be hand screened by the bandmembers. And, the first 100 orders will come with special goodies!
And, as an added bonus, here's the song "Accidents" from the upcoming Nom EP. What do you think?