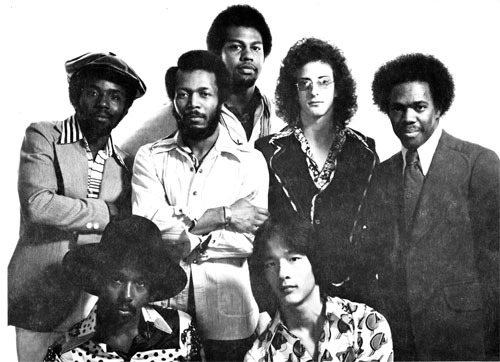 When we talk about Bumbershoot, it's usually about the big music shows we've seen, or the new bands we've discovered. The festival has always had an arresting line-up of literary readings, comedy, multi-media events, even live theatre to offer too, and in recent years its multi-arts smorgasbord has become as ferociously popular as seeing the big (and cult favorite) bands.
Sure, Bumbershoot will always remind me of once-in-a-lifetime performances by the Sex Pistols, Magnetic Fields, the Mekons, and others (and the KEXP Music Lounge is its best, near-kept secret). But I also have amazing memories of presentations by up-and-coming novelists, gut-splitting humor, secrets from underground cartoonists, teenage spoken word artists ruling the microphones, and so many other cultural bellwethers who are pulled into the frantic fray of culture-tasting.
This year is as exciting as ever for the non-musical (or about music) events and performances, and I've put together my own cheat sheet of "happenings" that are crucially important. Pop in to some of these between the bands, and I bet you'll feel that Bumbershoot 2010 is one of the sweetest deals you got all year for the ticket price:
Saturday, September 3
11:00 AM – Counterculture Comix: A 30 Year Survey of Seattle Alternative Cartoonists (NW Room)
Curated by Fantagraphics' own Larry Reid (an arts and punk music promoter who is one of the reasons Seattle shines), this several decades-celebration of underground and alternative comics art since Linda Barry's rise from The Rocket in the early 80s will feature a gaggle of Pac NW DIY art luminaries, and runs all three days. Local art cabals Friends of the Nib and Bureau of Drawers will be there, which means you'll be able to see jam comics done by Jim Woodring, David Lasky, and many others. The gallery will have everyone from Peter Bagge (HATE) to Ellen Forney (The Stranger's often best artwork), and who knows who else might show up. I hope to hit it each of the three days to find out what incredible artwork and history there will be to go "Ooh! Aah!" over.
2:00 PM – Wheedle's Groove Performances (1 Reel Film Festival)
Director Jennifer Maas (Evil Bunny Films) will be hosting this ode to her own labor of love for the Wheedle's Groove movie. Local musicians from back in the soul-funk heyday will be present, with outtakes (extended interviews, etc.) and special treats from and about the 60s/70s Seattle music history documentary shared specially with Bumbershoot audiences. I wouldn't miss this for a chance to catch up on a secret history of righteous regional groove music, that is getting a lot of praise from other cities' music critics and media. (Disclosure: I once upon a time worked at Light In the Attic, but never officially did any PR for Wheedle's Groove, though that's why I originally wanted to work there.)
3:00 PM – Komedy Kabaret (Vera Project)
People's Republic of Komedy puts on some of my favorite cabarets of yucks and mind-trips every year, and though I don't know much about what's going to happen at this one, they promise all manner of vaudeville, fortune telling, etc. It is a perfect example of the mixed up craziness of non-rock Seattle night-life, and I think this showcase will be extra special and start help determining your nights out locally long after the festival.
3:45 PM – Listen Whitey! A History of Black Power Recordings with Pat Thomas (Leo K. Theatre)
Pat Thomas is a musician, his sweetly 70s-styled psychedelic-swirled band Mushroom releasing one of the purest and most pleasurable textural jams in the music scene this year (Naked, Stoned And Stabbed). This presentation, which features his skills as a teacher at Evergreen and elsewhere, will show us some great LP art and give us some stories you just don't hear in the mainstream media. His book on the topic comes out from Fantagraphics next year. As this is one of the three lit things at Bumbershoot 2010 I absolutely refuse to miss, I asked Thomas for an assessment of what he plans to present himself:
"It will include: Elaine Brown (key member of the Black Panther Party – one of the best known "female" members) made an excellent singer/songwriter album in 1969 called Seize The Time with her on vocals and piano with militant lyrics. And The Watts Prophets, Rapping Black In A White World, despite the Last Poets being seen as the first rap band, these guys from Watts in Los Angeles beat them to the bunch by a year – releasing their debut in 1969 (Last Poets was 1970), also the Last Poets called themselves "poets" – the Watts Prophets were the first to use the word "rap" – right in their album title!
"I have 20,000 LPs and 20,000 CDs from the 1960s – 1980s. I had been living in Oakland for the past decade, I discovered the true story, over the myth, of the Black Panther Party by hanging out with key original members – like David Hilliard – the Chief of Staff of the Party.  Many of thousands of dollars later (after five years of searching on Ebay, etc.) – I had the collection of vinyl." Wow.
5:30 PM – Tig Notaro & Friends including Marc Maron, etc. (Comedy Stage North)
Tig (who has such a fabulous first name) is the sexy, dryly funny lesbian-policewoman on the freaking super awesome Sarah Silverman Show on Comedy Central. (I would say she makes a great straight-woman to Silverman, but that would be confusing. And everyone else is Silverman's straight-person anyways.) She's dominating CSN for three days, bringing her stand-up life to us with some BS veterans (like Marc Maron) and others who haven't done the festival before. I might see all three days of her residency at BS 2010!
8:00 PM – I Am Secretly An Important Man – A Celebration of Steven Jesse Bernstein (1 Reel Film Festival)
Director Peter Sillen shows a 30-minute excerpt of his eagerly awaited documentary about Seattle poet/punk-spoken word-demigod Steven Jesse Bernstein, with some extra material that didn't make the film. Believe it or not, some older local music fans will probably be missing Dylan to get this sneak peak and look behind the making of a very important artist. As Peter Bagge said about him, his album on Sub Pop was one of the best things that Steve Fisk ever produced, and Fisk himself is a genius. (Hunt it down now: Prison, still in print and available on Amazon.)
Sunday, September 5
2:00 PM – Why Vampires? Why Abraham Lincoln? Why Now? (Words and Ideas Stage, Leo K. Theatre)
The Vis-a-Vis Society explores trends in the Internet, and are hosting a theme on various memes all three days of Bumbershoot 2010.  Saturday at this time is "Why Failure? Why Cuteness?", with the CTO from the kitty cat-cheeseburger site, but Sunday's presentation has Brian Thornton, author of 101 Things You Didn't Know About Lincoln, and I plan on asking him about each and every one I don't know about. (Prepare to see me ejected from the Leo K Theatre; not the first time, won't be the last.) This one also includes stuff about vampires, which I had no idea were popular again. And Monday's at the same time, same place, is bacon and cupcakes, and prepare to see me thrown out again if there are no free samples.
3:45 PM – Sound Opinions: Jim DeRogatis and Greg Kot (Words and Ideas Stage, Leo K. Theatre)
Woo hoo! I love the writing of these two Chicago-based music critics, and have all their books (Seriously). This is my other big literary love-in for Bumbershoot 2010, and bringing the radio/internet show of Sound Opinions live for festival attendees is a super-shrewd smart move as the interaction with the audience is always thrilling (if sometimes awkwardly hilarious). DeRogatis has superb taste in psychedelia, and Kot knows the failure of the music business like I know bacon and cupcakes, and together they make a whole lot of lovely conversation about something in the middle of those. To quote Sarah Vowell on the show from Radio On, her underrated first book, "Charming."
Monday, September 6
3:45 PM – Kurt B. Reighley's United States of Americana Road Show (Leo
K. Theatre)
And here is my most recommended literary event of Bumbershoot 2010, KEXP DJ and scribe Kurt B. Reighley's parlor meeting of roots-loving artists and craftspeople chatting up vinyl LPs ("essential gateway albums"), straight razors, real home cooking and old-fashioned eating, beards, bears, sleeve garters, steam punk, cocktails, and other things that bring us that buzz and glow about "the old world" (as J. Richman once put it).
Other panelists include Mat Brooke from Grand Archives (! – awesome choice, that man knows his bourbon and bar-room songs), Jill Lightner (the editor of Edible Seattle); Nicole Miller, proprieter of the Blackbird and the Field house; and Paula, the Swedish housewife. Reighley's new book United States of Americana is a textured-covered to-be-treasured love fest to the old timey day aesthetic, and I plan on bringing all my huckleberries to this warm-hearted conversational hootenanny, and then boxing their ears till they all buy a copy out in the gazebo. Uh, lobby.