After some much needed rest and guitar noodling, it was back to the Seattle Center for me for Day 2 of Bumbershoot! Maybe my back would hurt less today? Hot tip: It didn't.
Shelby Earl
From the moment her set started, Shelby Earl had the rapt attention of the KEXP Gathering Space. Her new album's title song, "The Man Who Made Himself a Name," was more driving and vibrantly energetic than it appears on the record, and her voice bounced cheerfully around the room. She leapt into "James," about an ex, and thinking on it I realized there are many songs about losers named James, Jim, or Jimmy. Is that a thing? There's "James," by the Bangles, "Jim" by Billie Holliday, etc. I know my Uncle Jim cheats at dominos but what's the deal? Get your act together Jims, Jimmys, and James' of the world! Shelby was earnestly adorable, revealing "the lyrics for the chorus in the next song are, 'I love you, you love you too.' Feel free to hold someone in your mind..no one will know." She soon had the entire crowd singing along to the chorus with glee, and finished her set to a cacophony of cheers.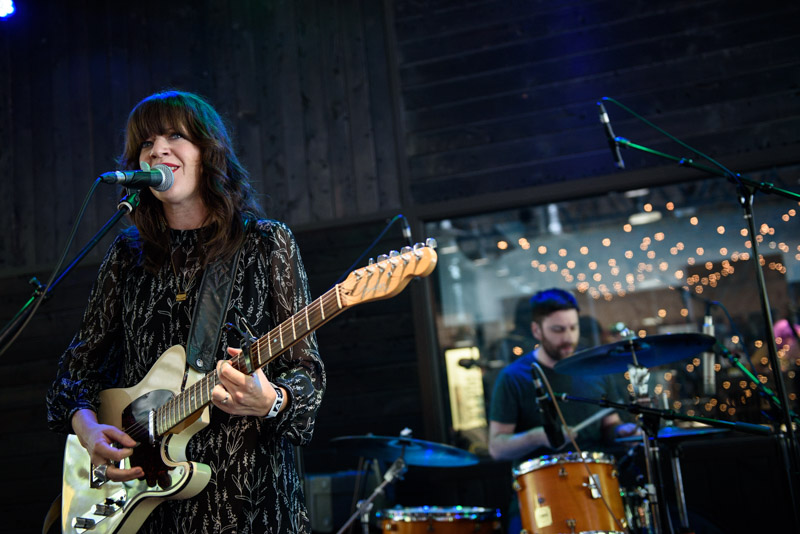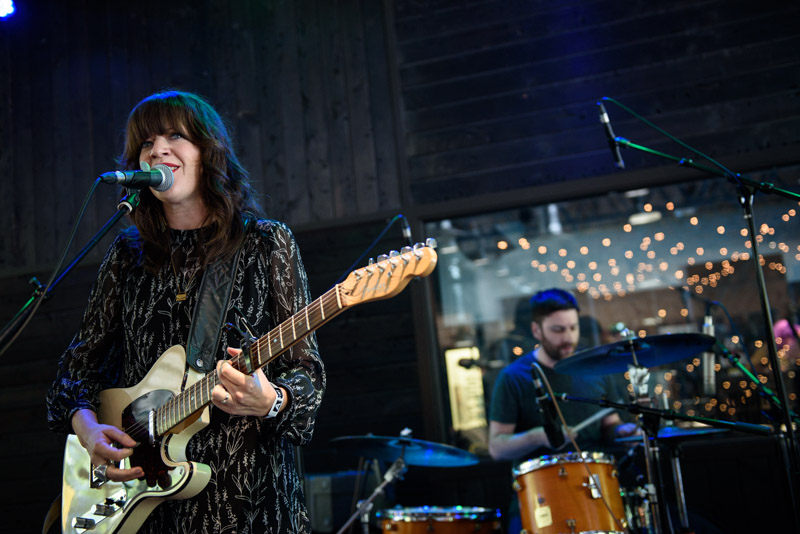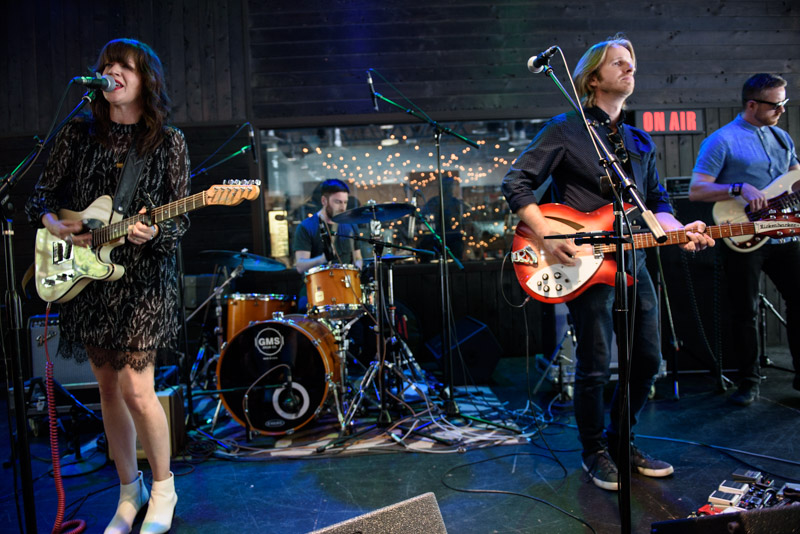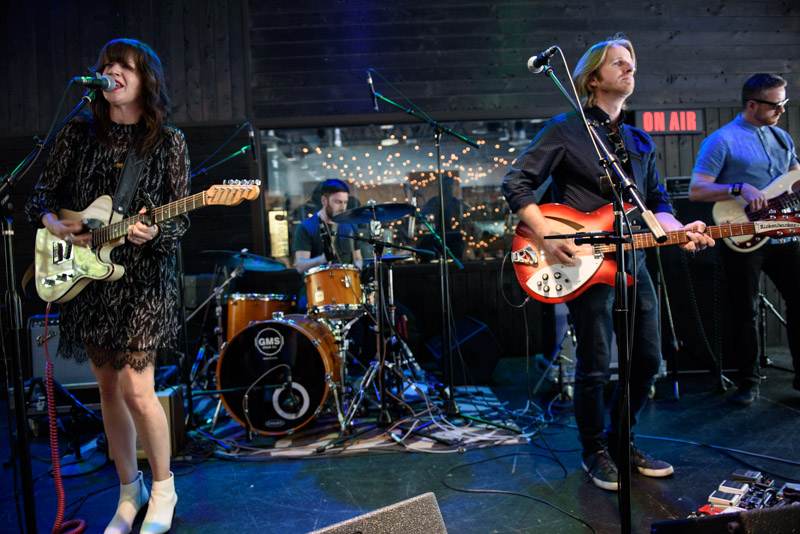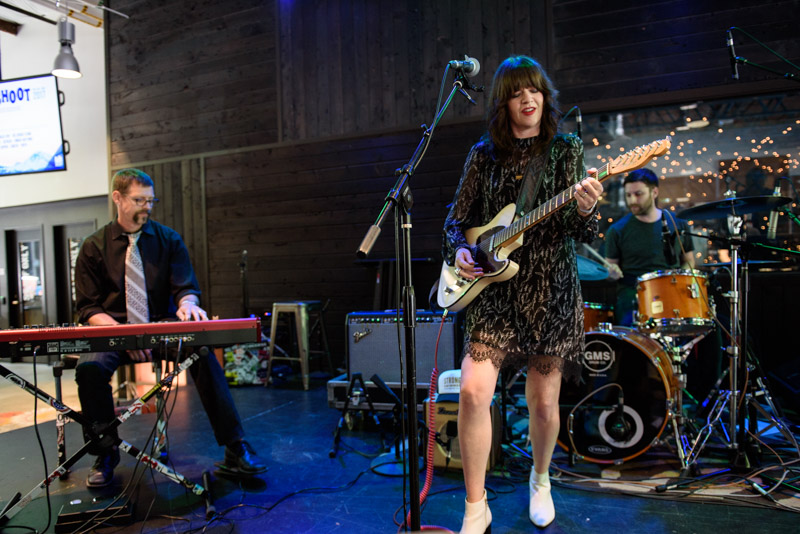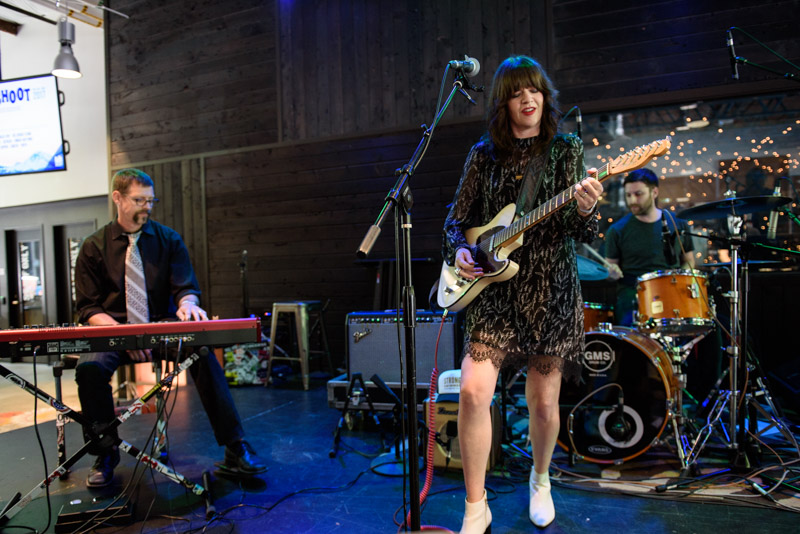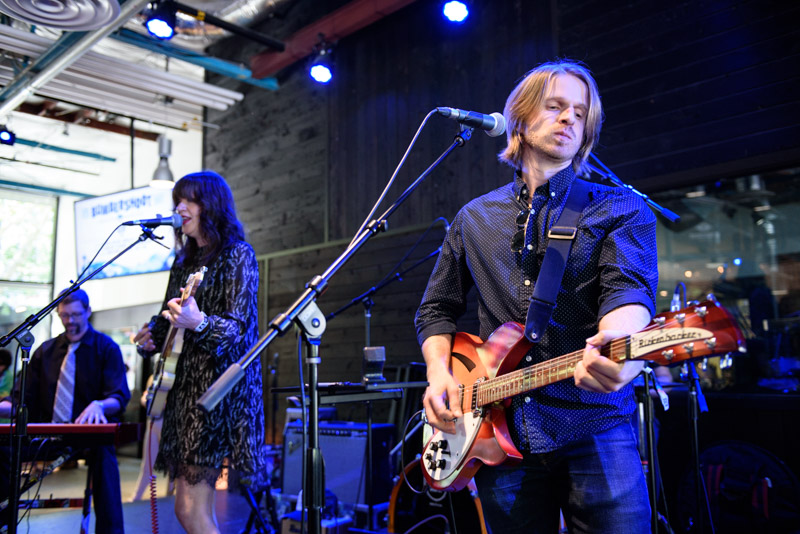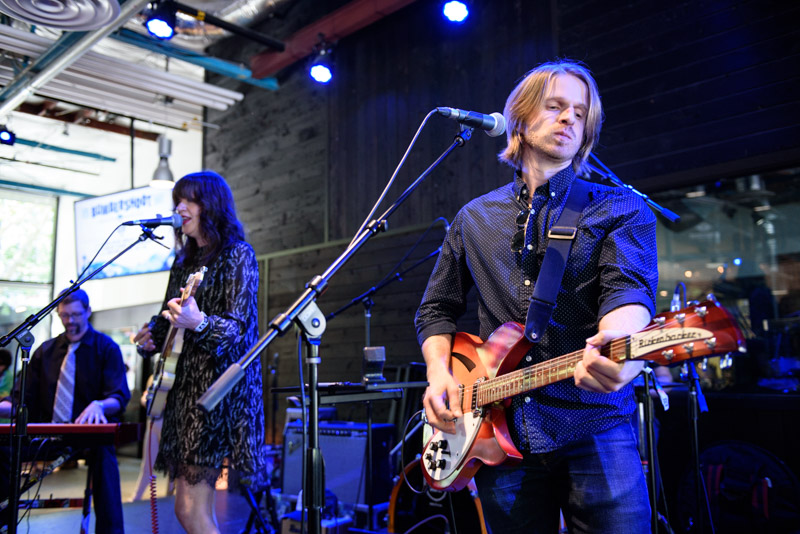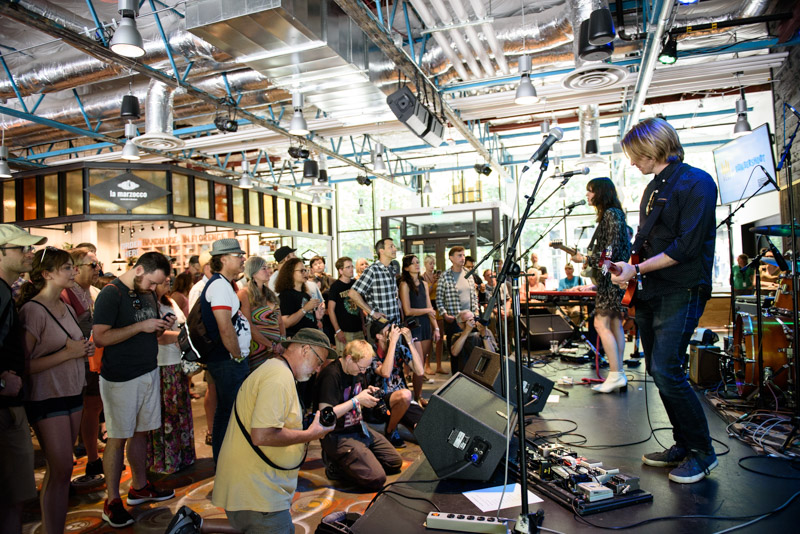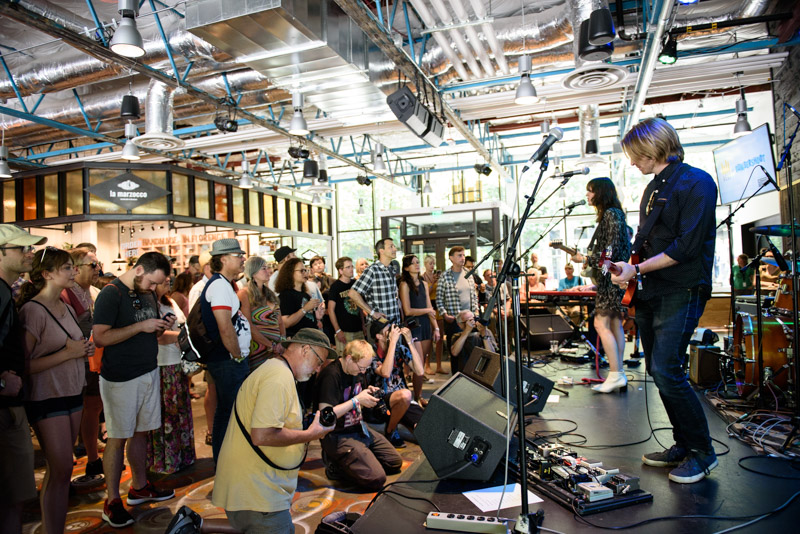 The Maldives
As I awaited the The Maldives performance, the entire crowd was seated on the floor. It was honestly a bit odd for the space but it gave the whole thing more of a Doe Bay vibe, and that, I can DIG. A mother held up a string cheese snack to her toddler, who immediately screamed and ran across the room, only to stop and scream again in a random dude's face. THAT BABY HATES CHEESE! That was the loudest part of the set since The Maldives were just a duo that day, of Jason Dodson and Faustine Hudson. Jason mentioned he was nervous without having the whole band to back them, but I have to say that stripped down, The Maldives may be more powerful than having 6 additional musicians on stage. Faustine created an eclectically subdued percussive backdrop that brought out Jason's exceptional songwriting and vulnerable lyrics. MORE OF THIS PLEASE. Also, kudos for naming your new album "Mad Lives," and making my brain hurt every single time I look at it.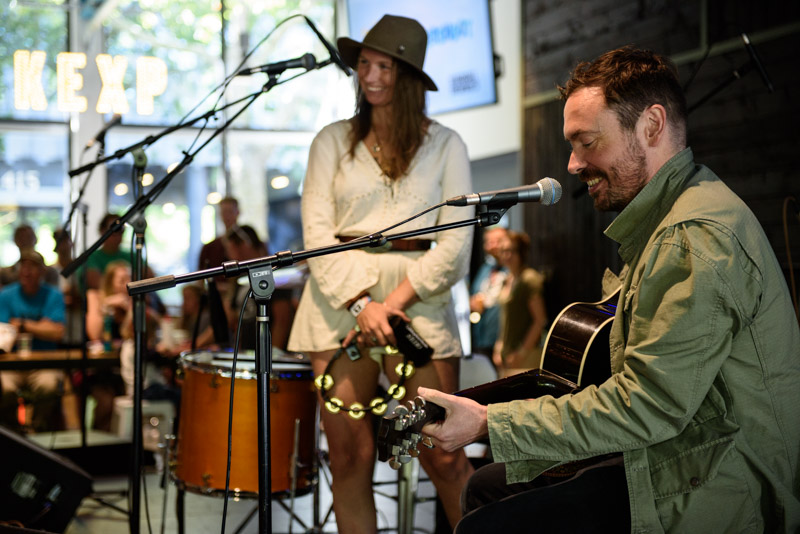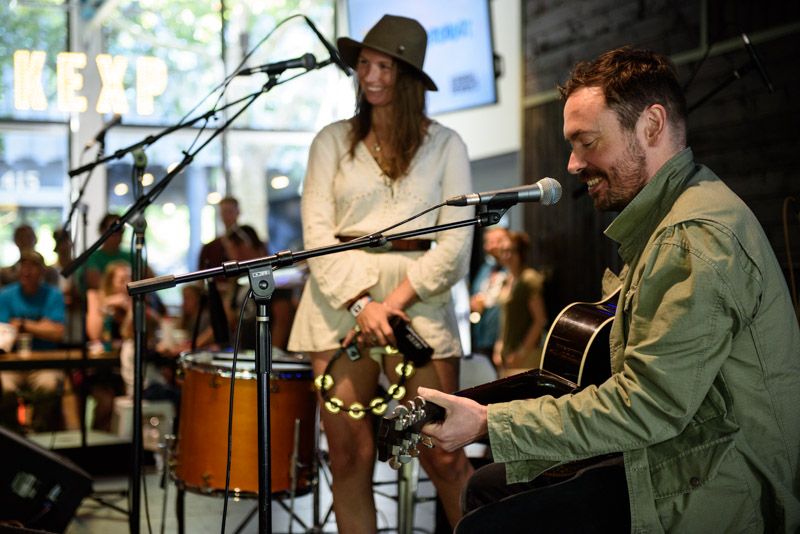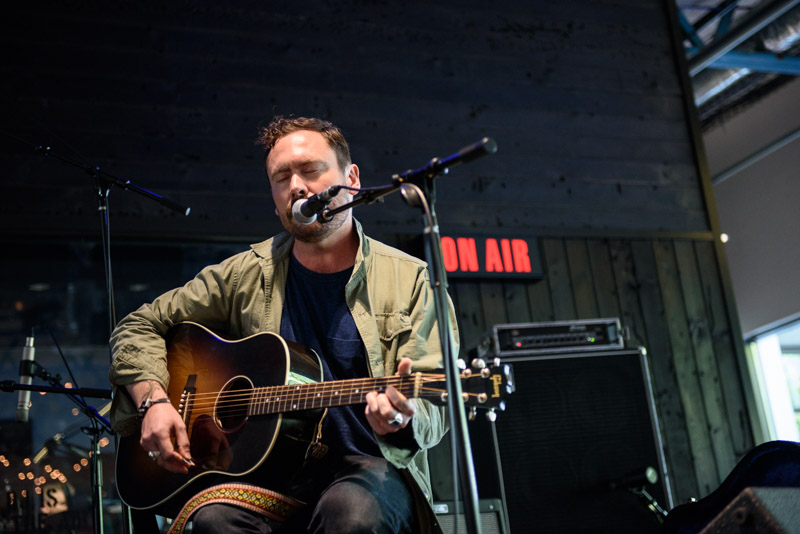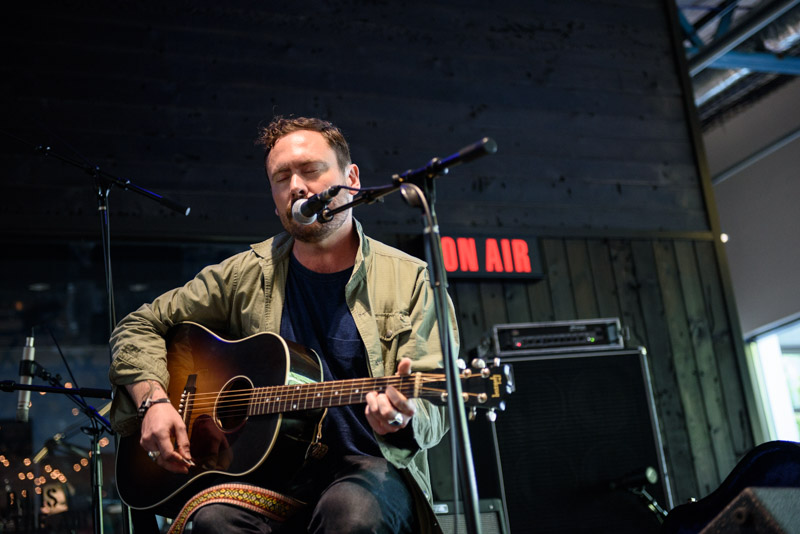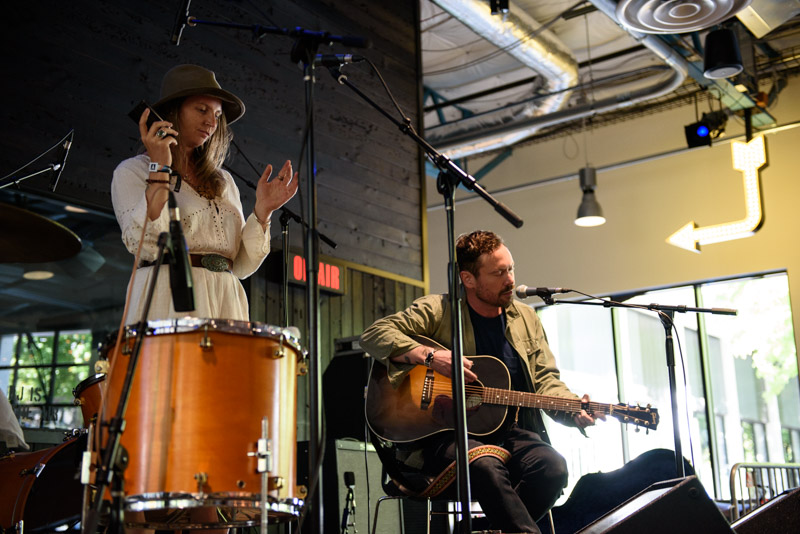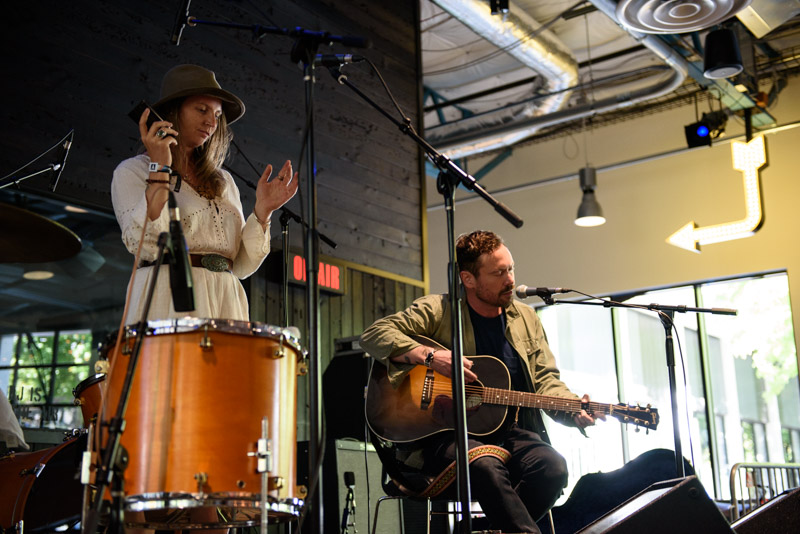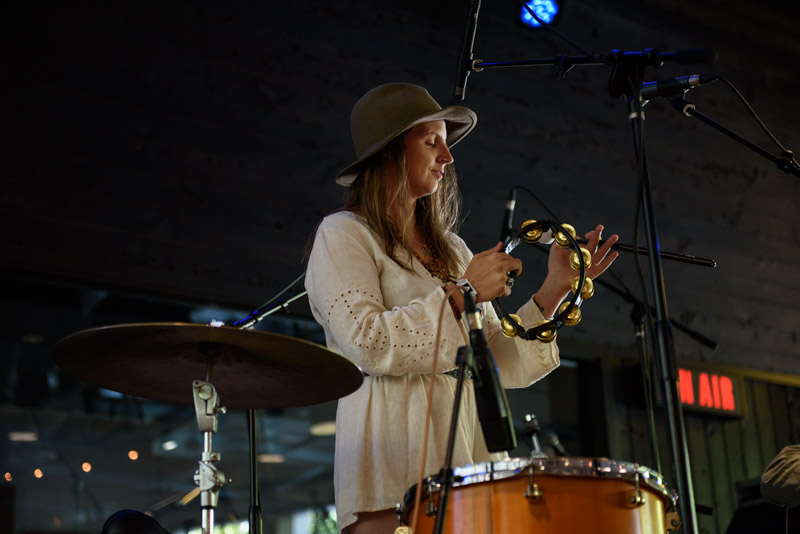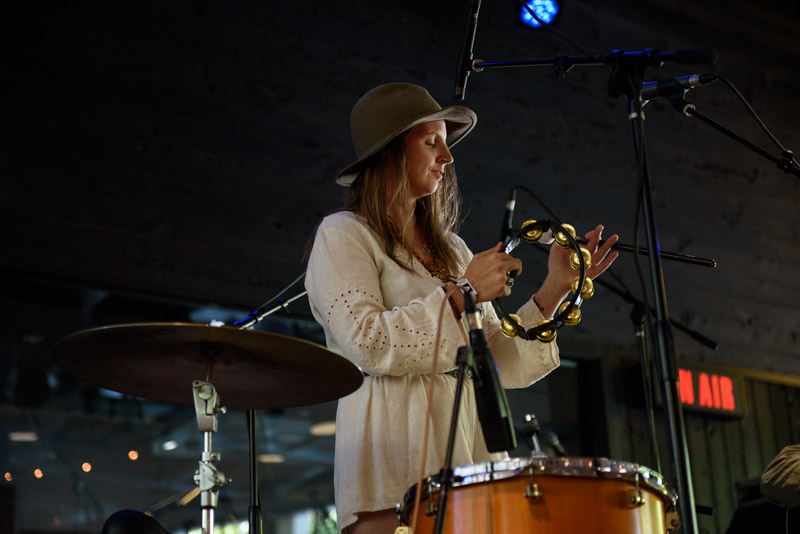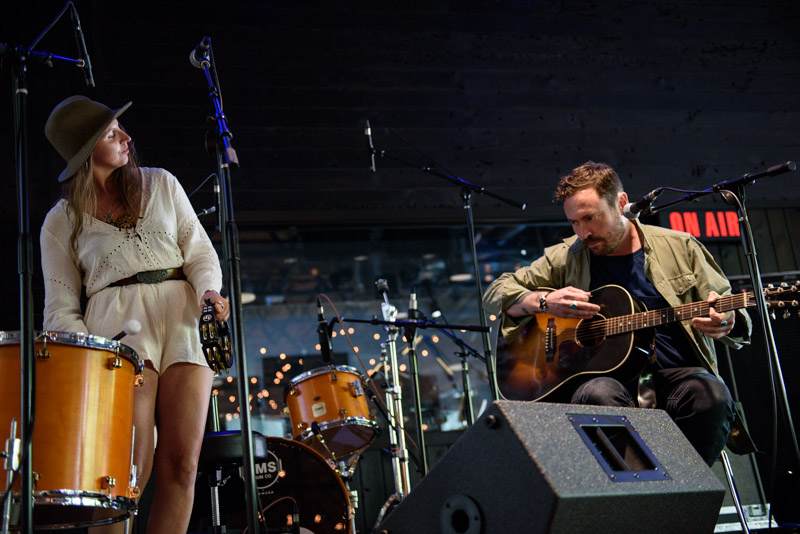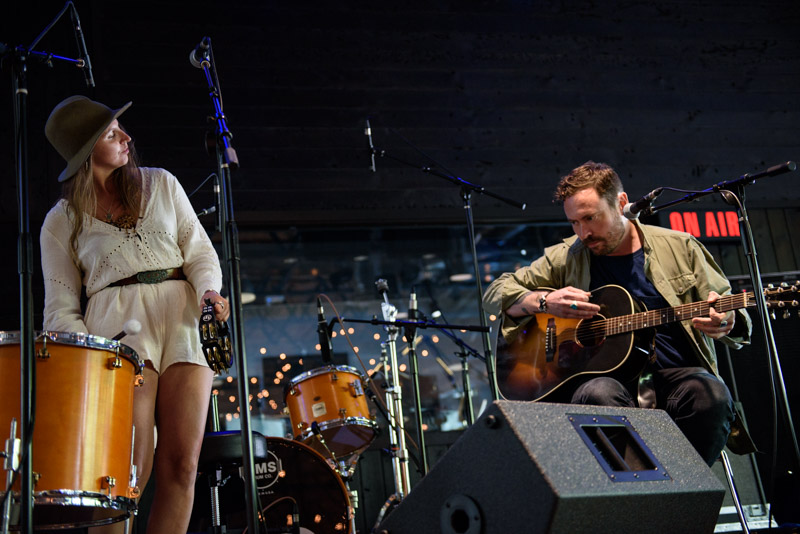 TacocaT
Seattle's favorite party band™, TacocaT, busted out the bubbles and the most colorful outfits of the weekend. If TacocaT was a comedy show, guitarist Eric Randall would be the straight man, so it was surprising to see him sporting a dazzling purple monarch butterfly cape. It was arguably the best fashion accessory on stage. With the cape whipping in the summer breeze, it became too much for him and he soon had to remove it to "transform back into a worm." As they launched into the dance inducing "I Love Seattle," and "Bridge to Hawaii," the crowd ate it up and bopped around to their jovial punk jams.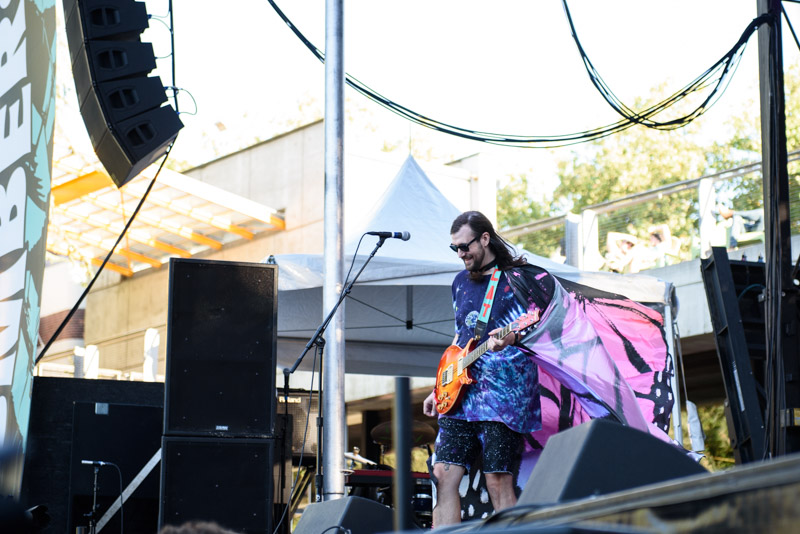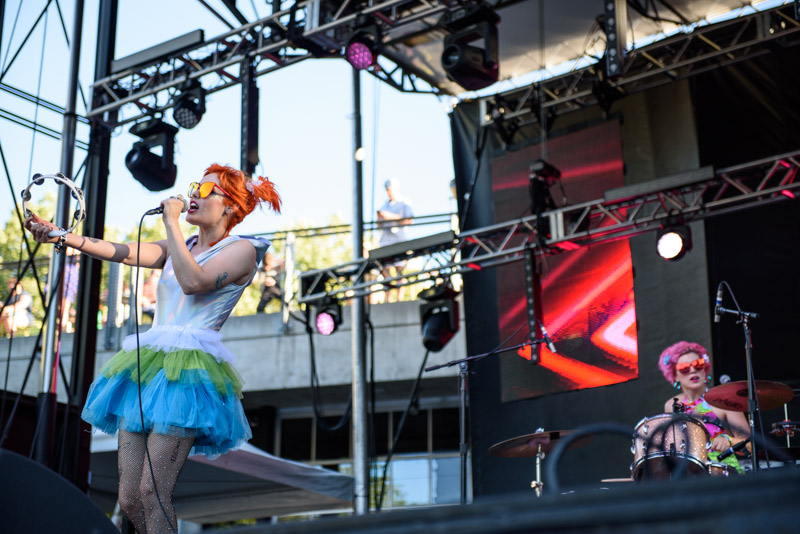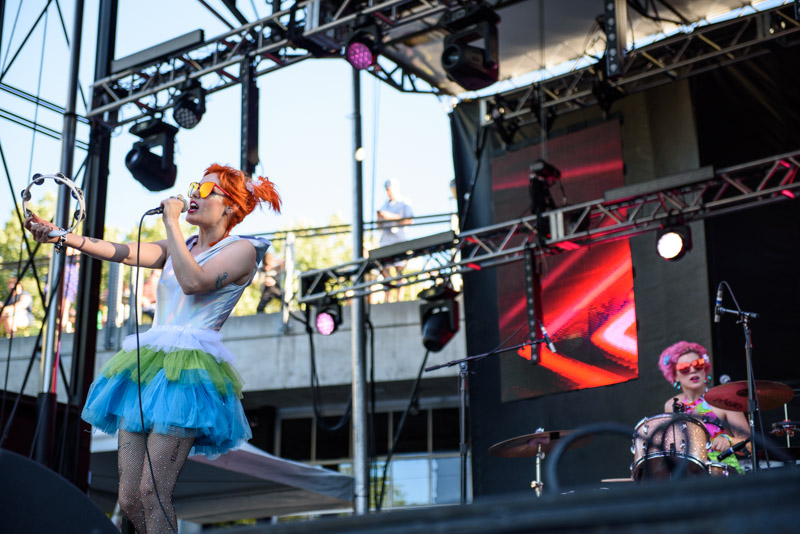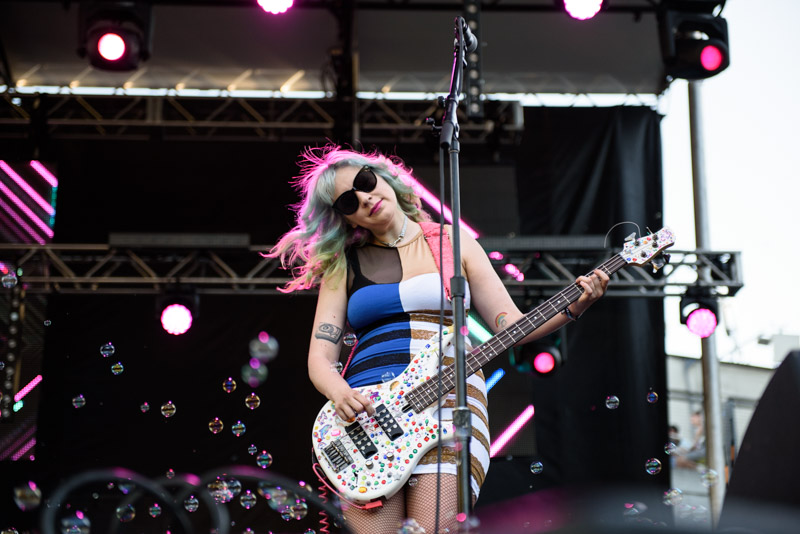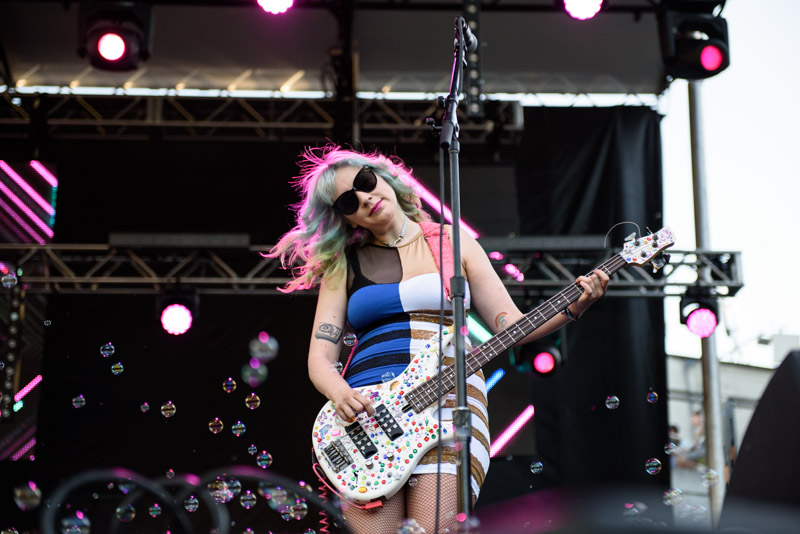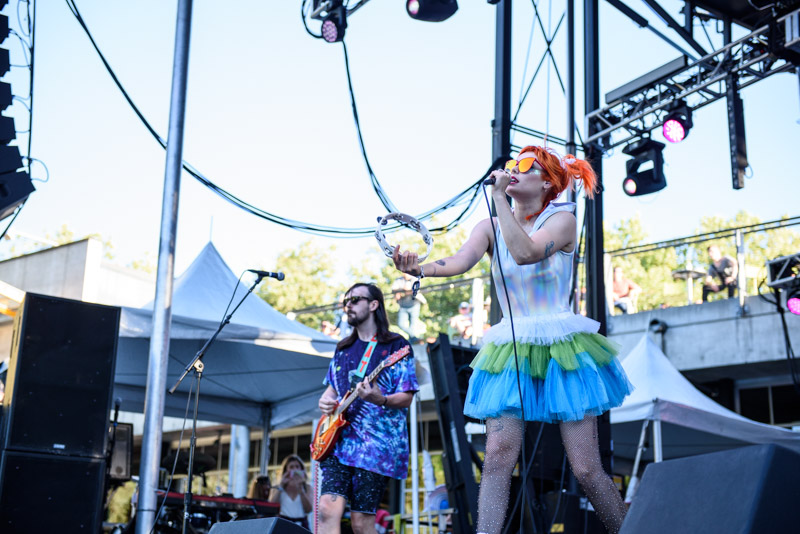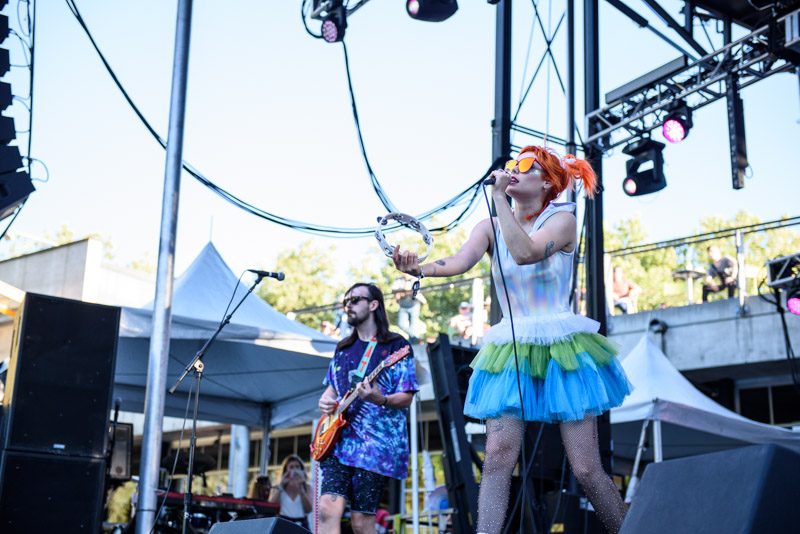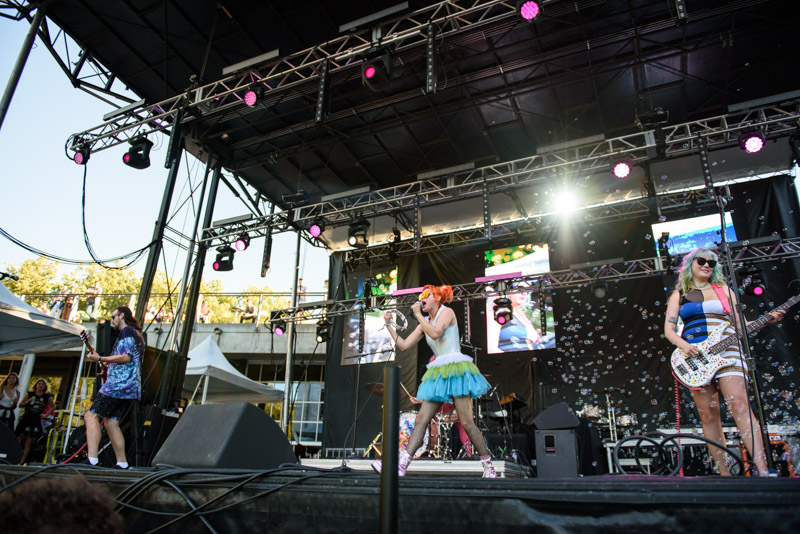 Aminé
Man oh man does Aminé know how to make an entrance! His warm up DJ seemed to last forever, especially since the show was already running behind. Once he finally arrived, he stalked the stage slowly like a jungle cat, back and forth, too impatient to stand still. The crowd was flipping OUT. He seemed nonchalant about rapping to a fairly packed KeyArena, and I honestly couldn't tell if he was having a good time. Maybe it was all a bit overwhelming. This Portland newcomer is clearly blowing up in Seattle, and quickly, since this was his first show here. He'll be back at the Showbox October 6th if you want to check him out in a more intimate setting.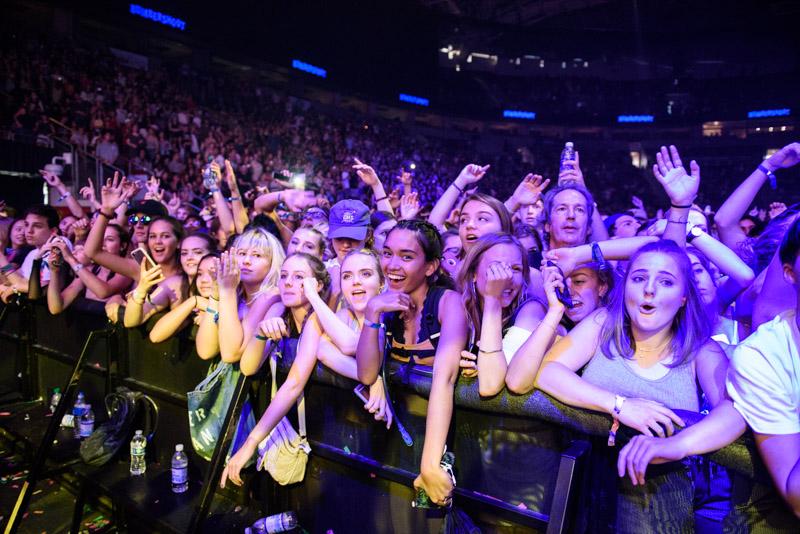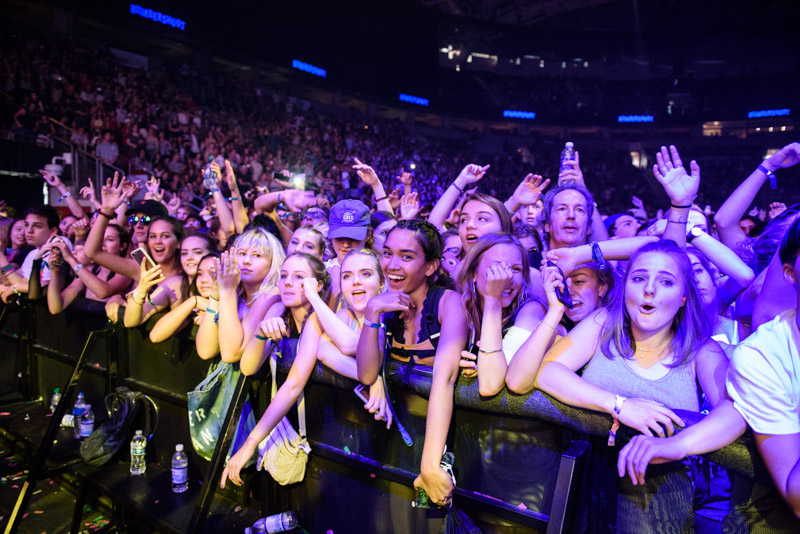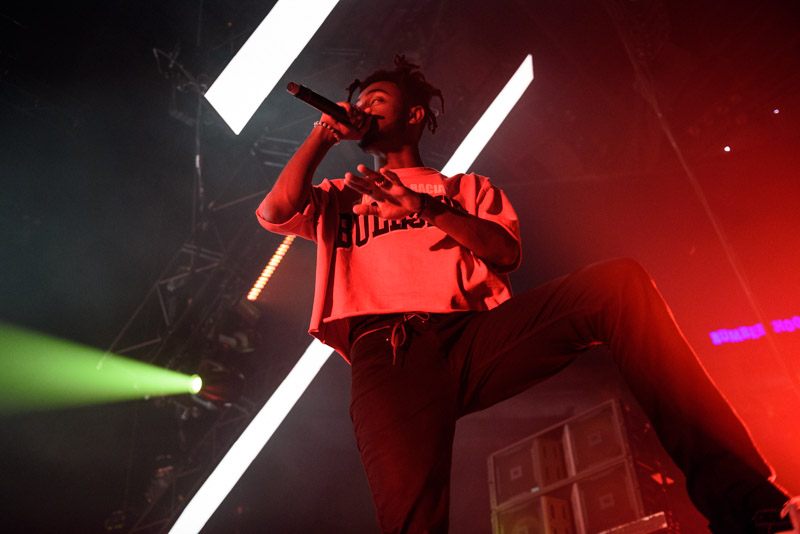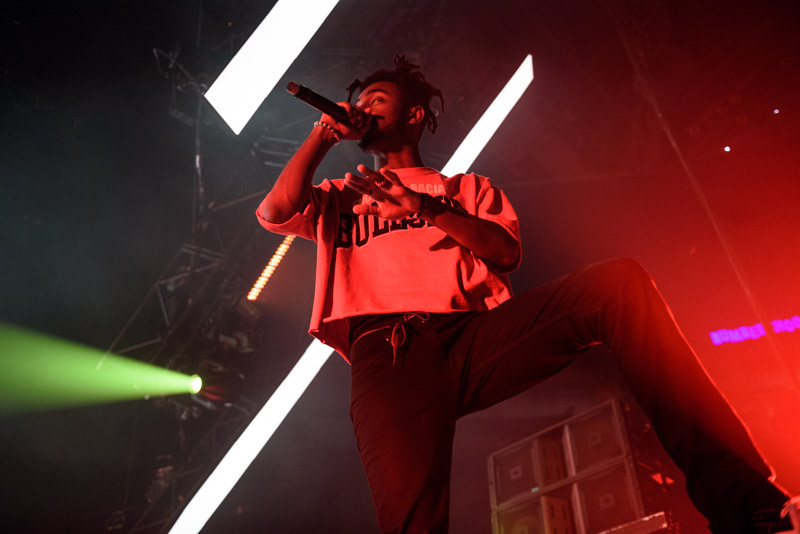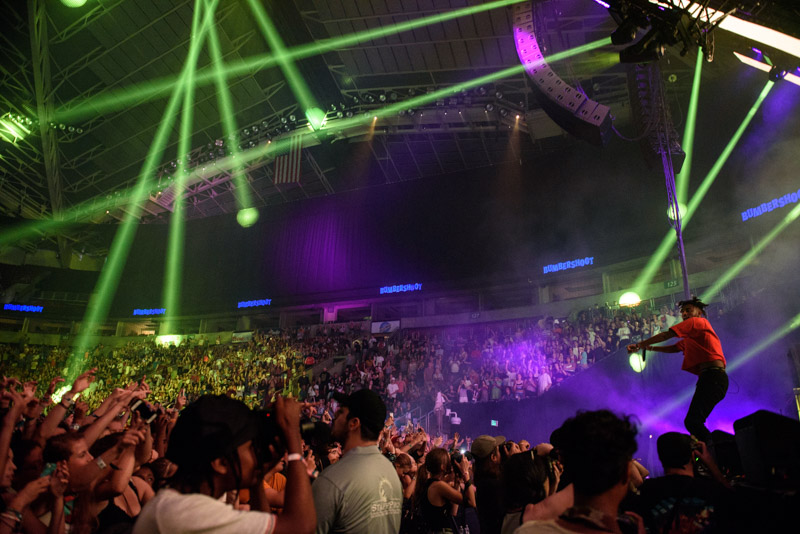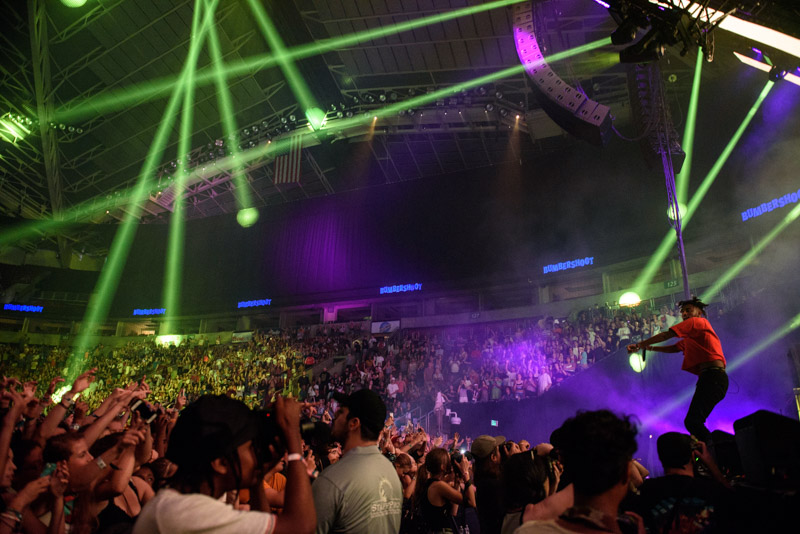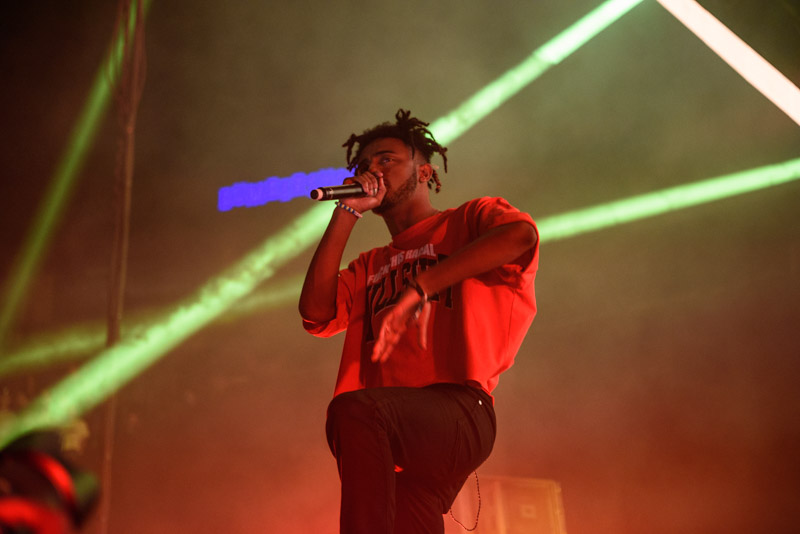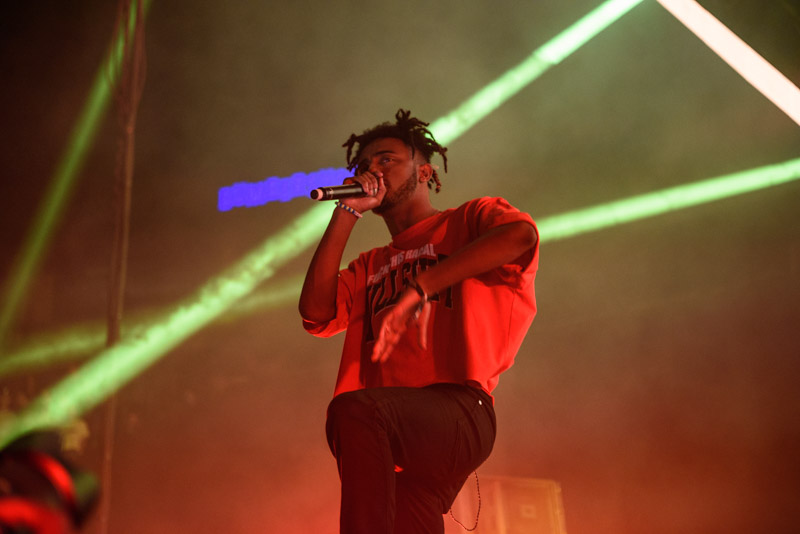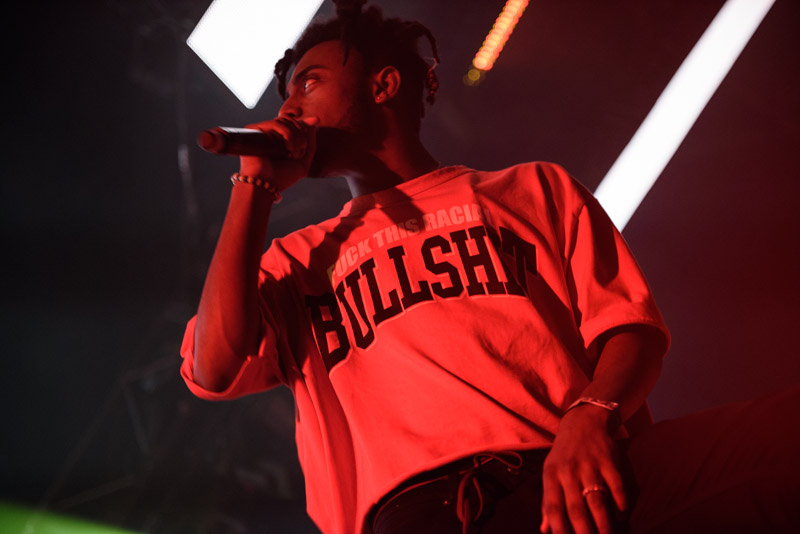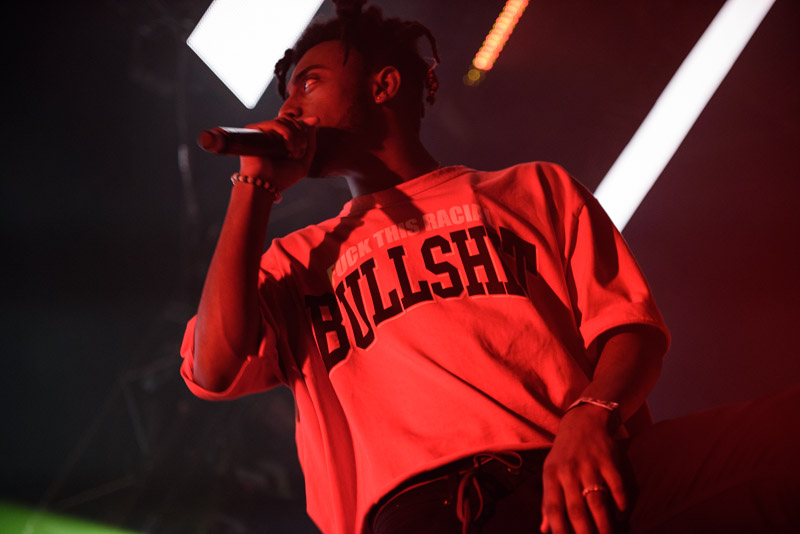 Weezer
I'll be honest, my love for Weezer fizzled out long ago in the early aughts when they reunited to pump out mildly amusing albums. I'll give it to them though, they do know how to write a pop song. The minute "My Name is Jonas," started, my body automatically started singing along, and I didn't even realize it was happening until the second verse. Those two early albums hold a special place in the teen me's heart. Clearly the teens of today love Weezer too, though the majority of the crowd on the floor seemed to have been born after Pinkerton was released in '96. Now I feel old and crusty.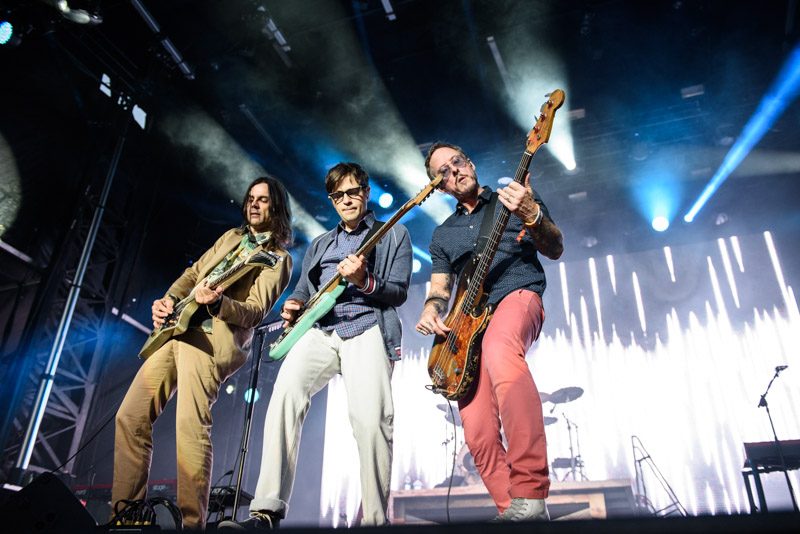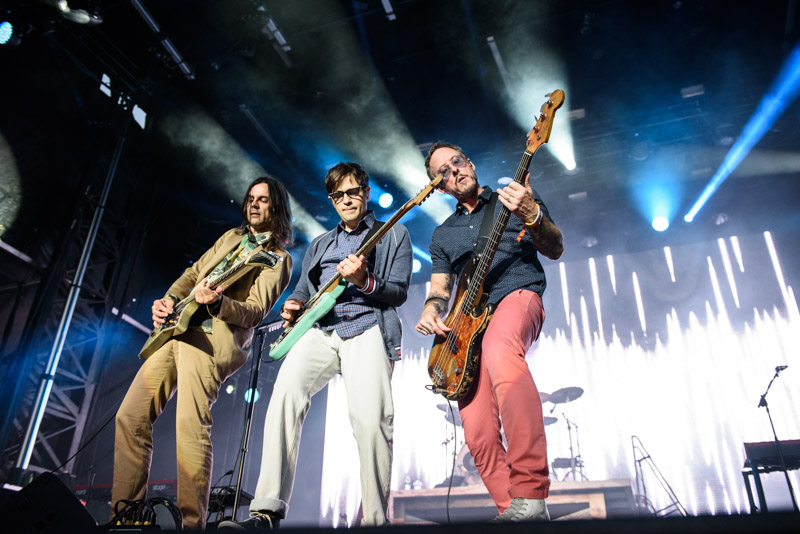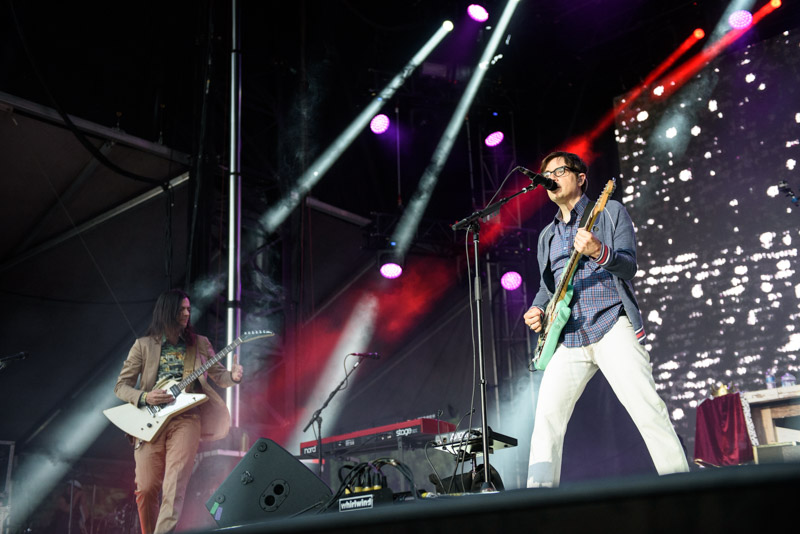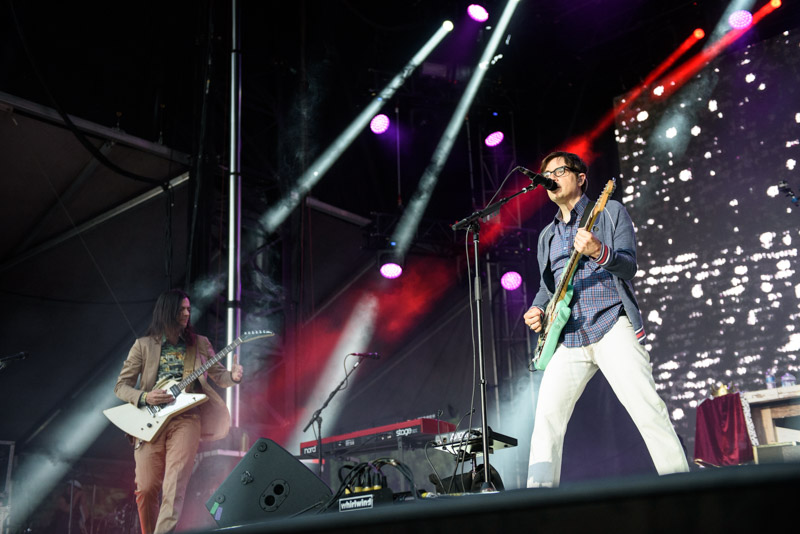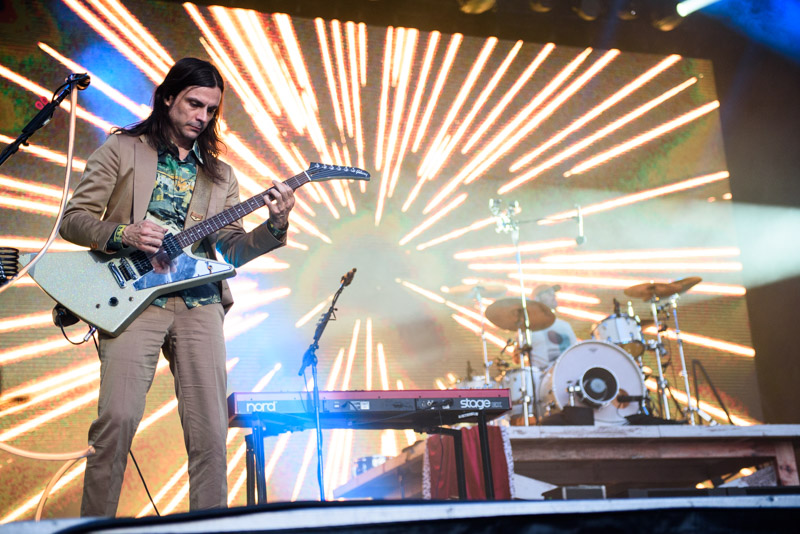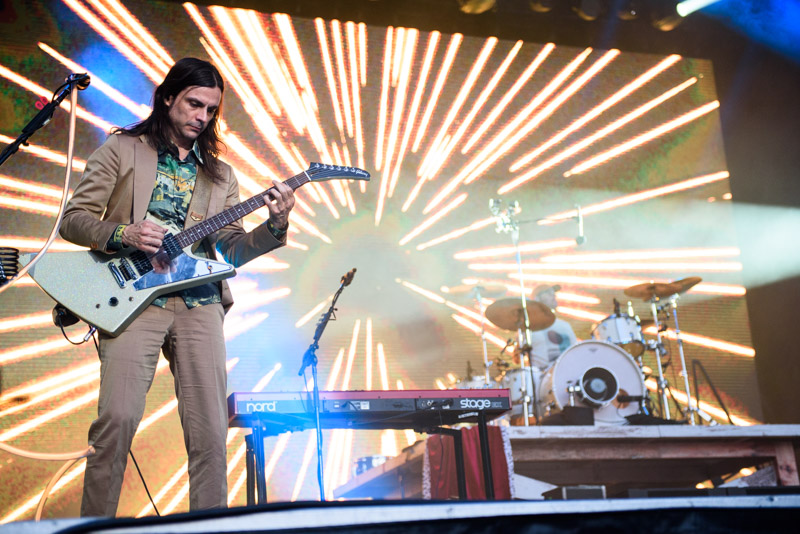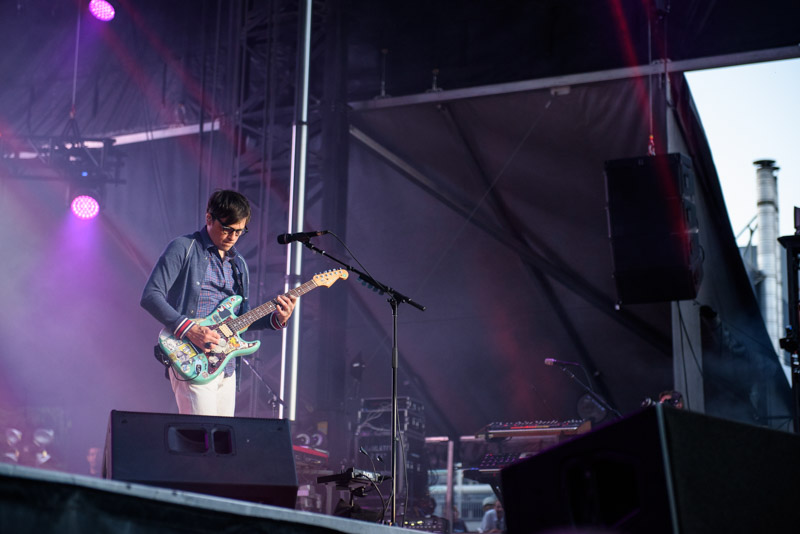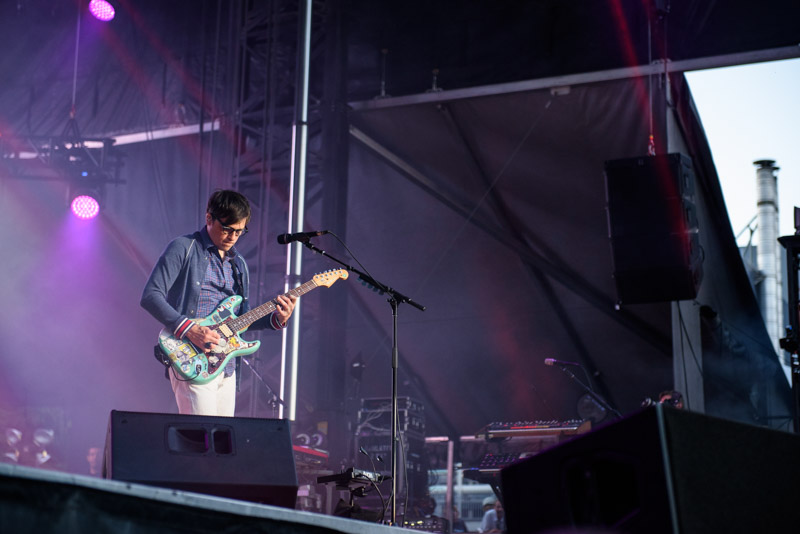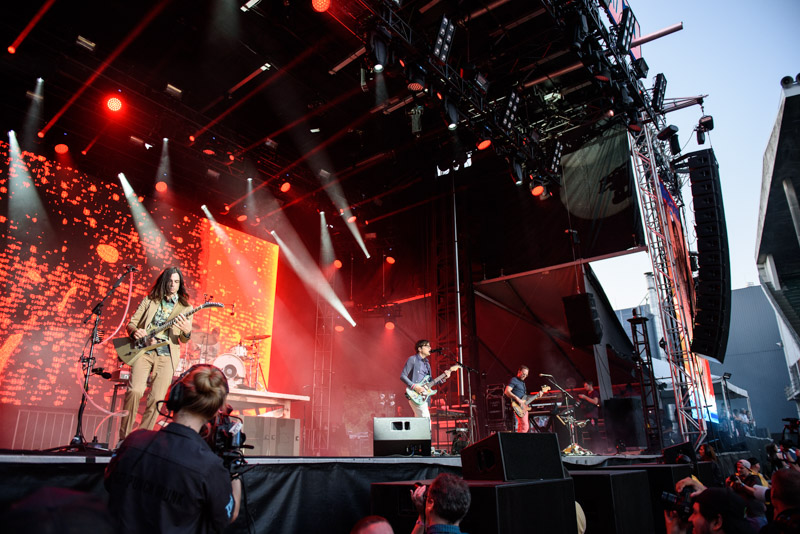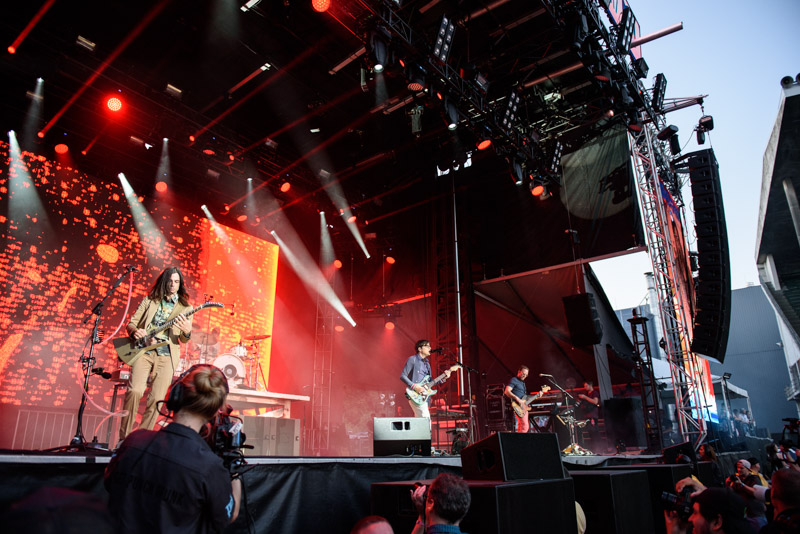 Conor Oberst
Speaking of the early aughts, everyone's favorite Nebraskan indie dreamboat, Conor Oberst of Bright Eyes was next up on my list. His voice was still as uniquely delicate and wavering as I remembered from my brief infatuation with Bright Eyes' quirky "Lifted or The Story is in the Soil, Keep Your Ear to the Ground." Though I lost track of him over the years since folk isn't really my thing, he's still a remarkable storyteller and lyricist, with a very talented live band backing him up. Conor Oberst fans are quietly devoted to him and you could clearly see admiration in their eyes as they sang along. As he played "First Day of My Life," I caught a brief glimpse of nostalgia for my college days and enjoyed the softness of it slicing through the humid Summer evening.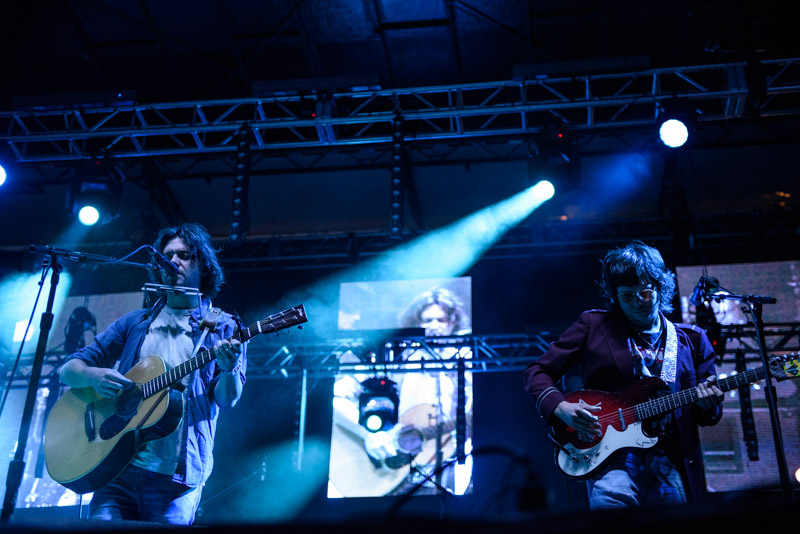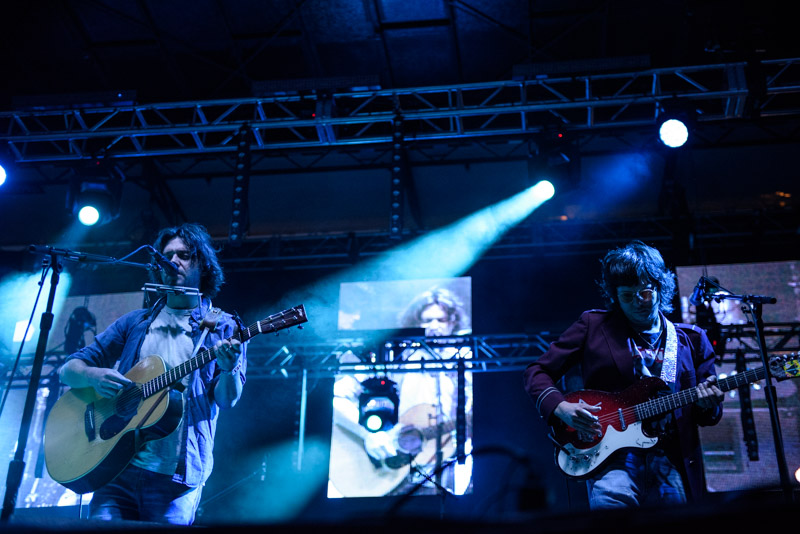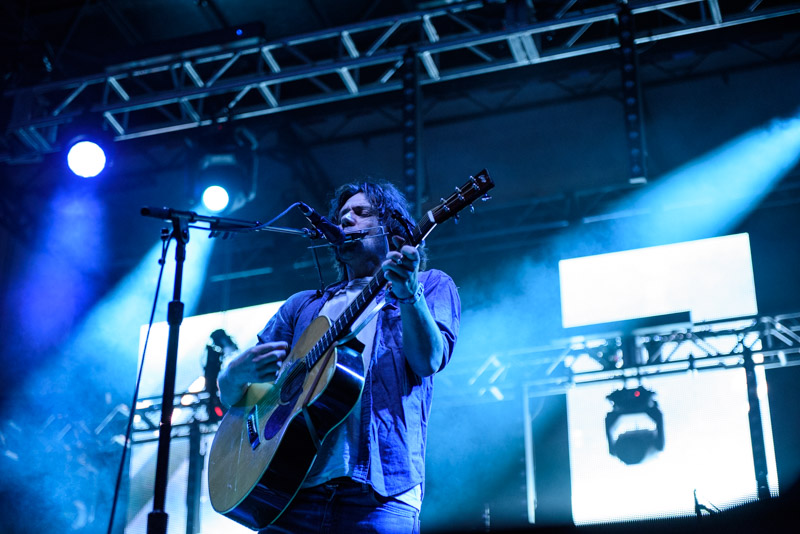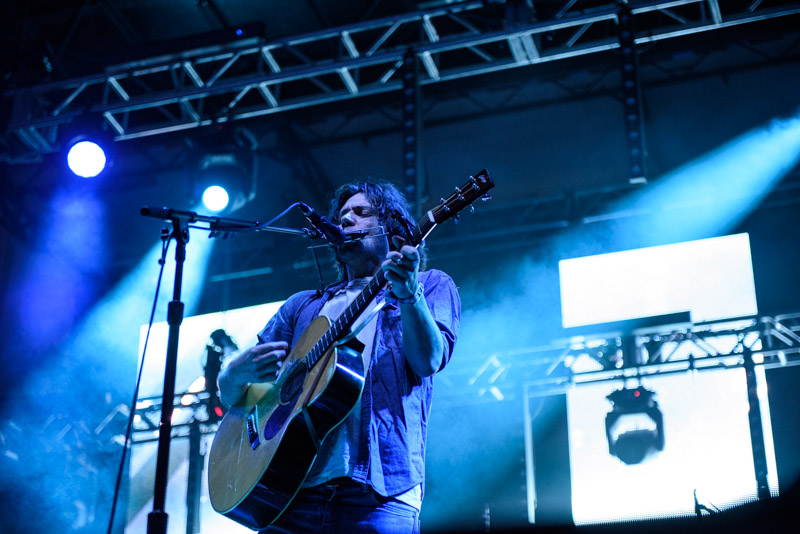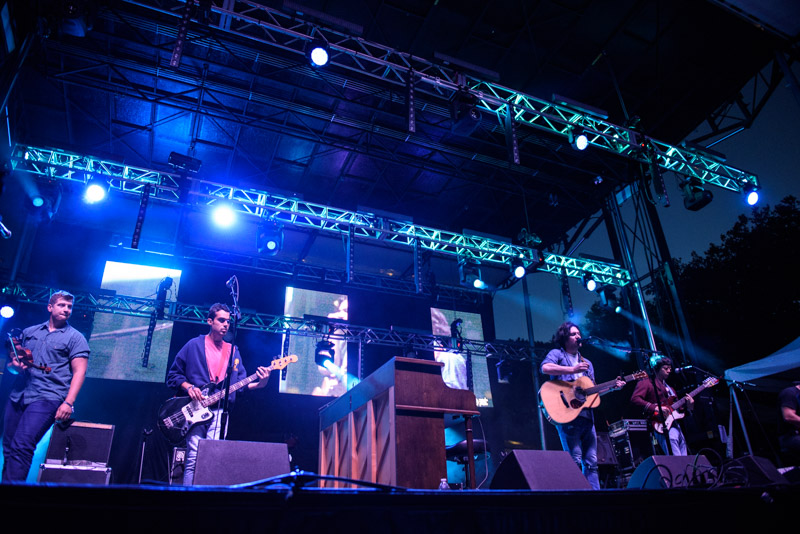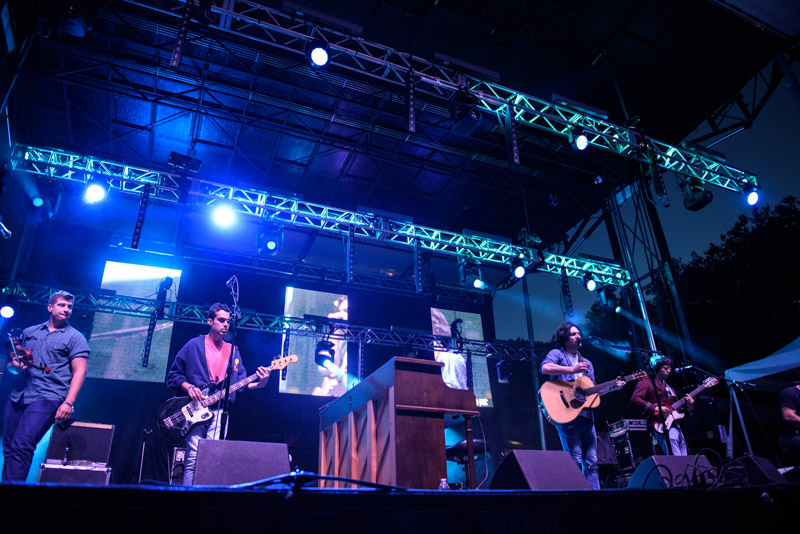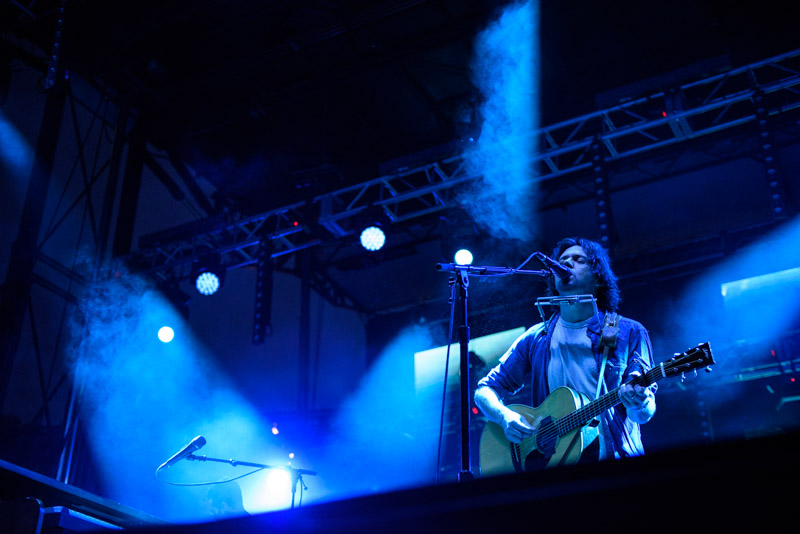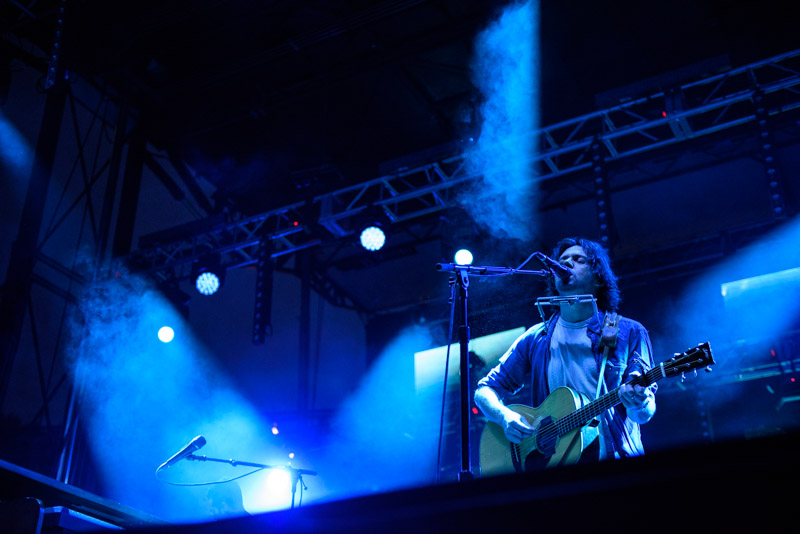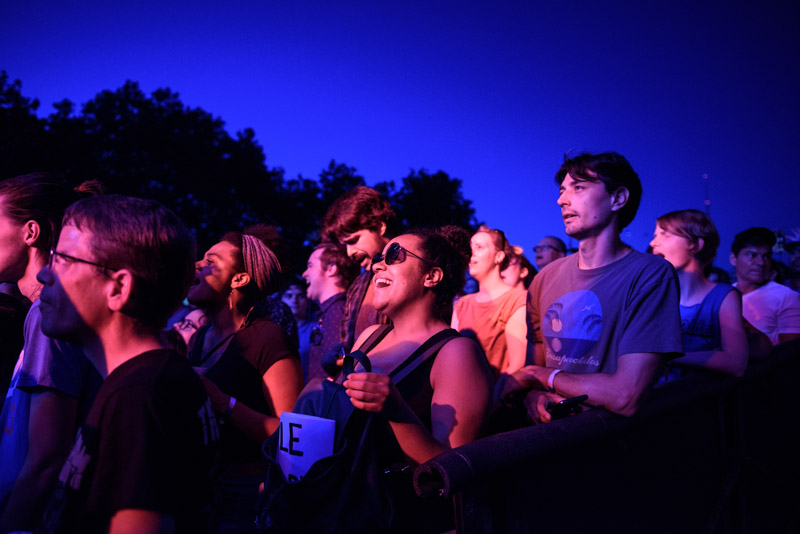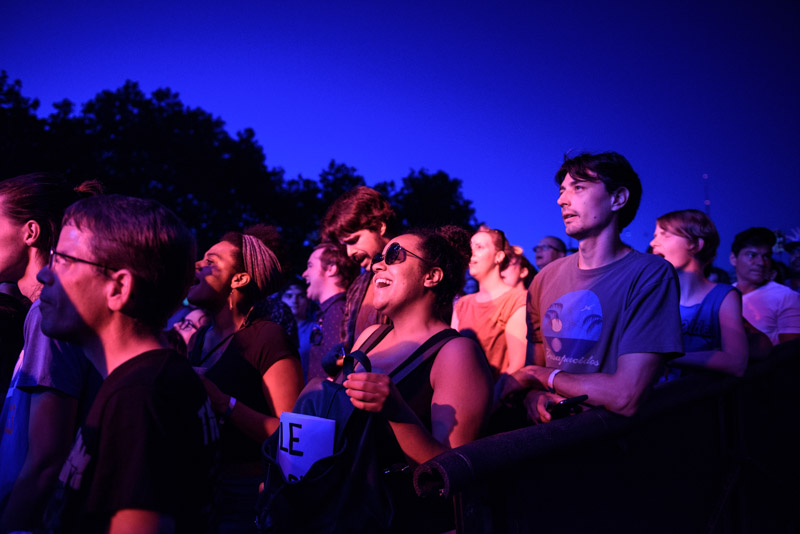 The Roots
I didn't wake up this morning knowing that I'd find myself most captivated today by a man playing a tuba. The Roots were so good you guys. DAMN GOOD. Never in my life have I seen a more energetic band who can simultaneously jump all over the stage, play their instruments extremely dexterously, all while having an absolute blast. These guys were LOVING the chance to get out and perform live. They were nothing but smiles, and they had the audience smiling too! I couldn't get a great zoomed in picture of Questlove, but I can confirm he was wearing a giant grin, a doughnut, an ice cream sandwich and a Clyde (yellow ghost from Pacman) pin. I truthfully wish all bands enjoyed playing live as much as The Roots do, and I hope Jimmy Fallon lets them go on tour again soon 'cause I AM THERE!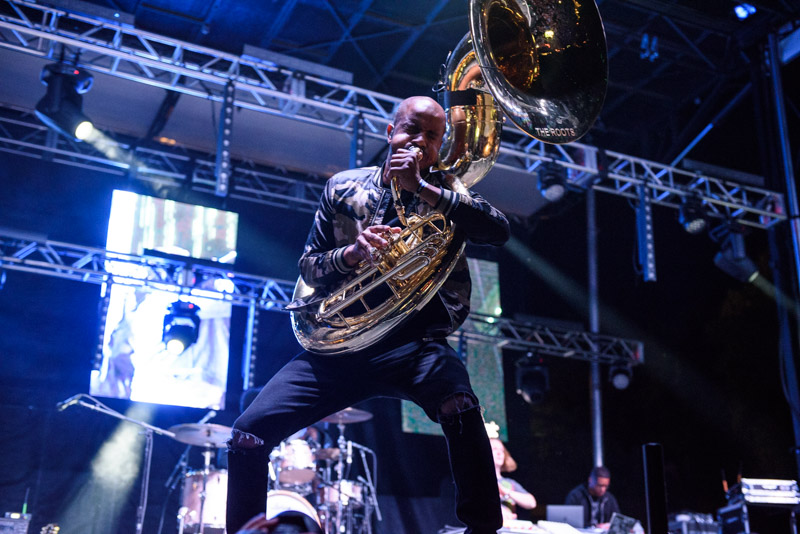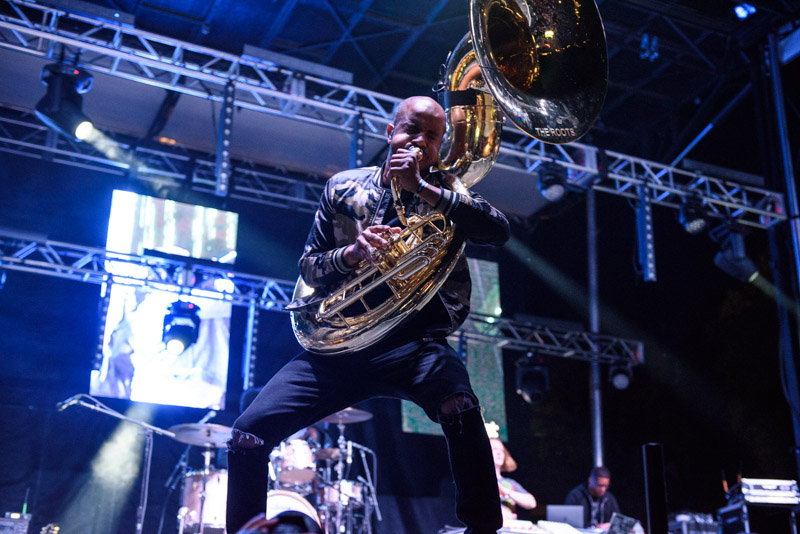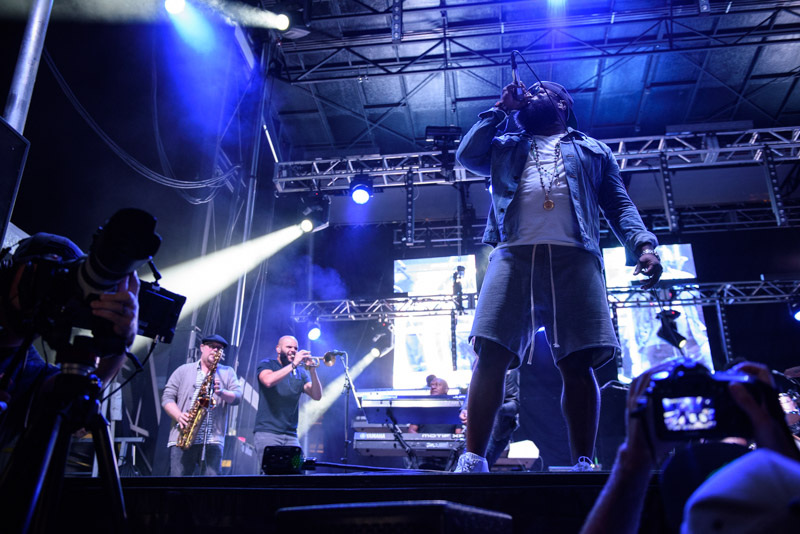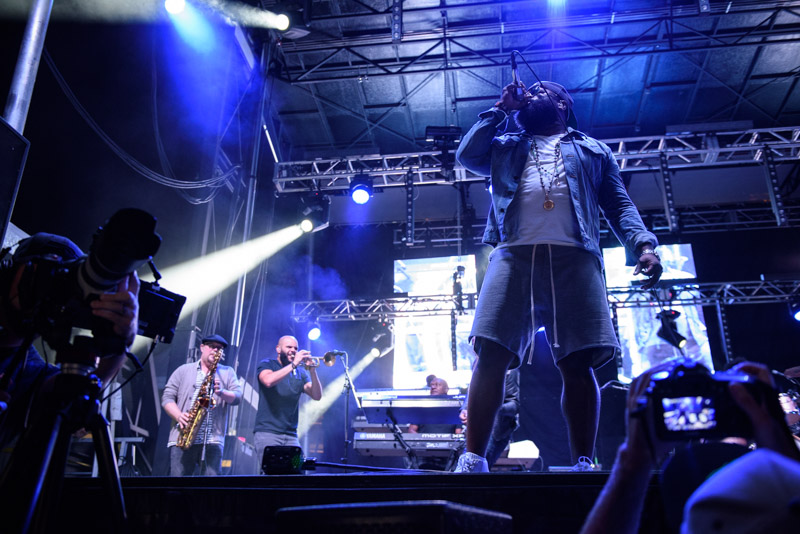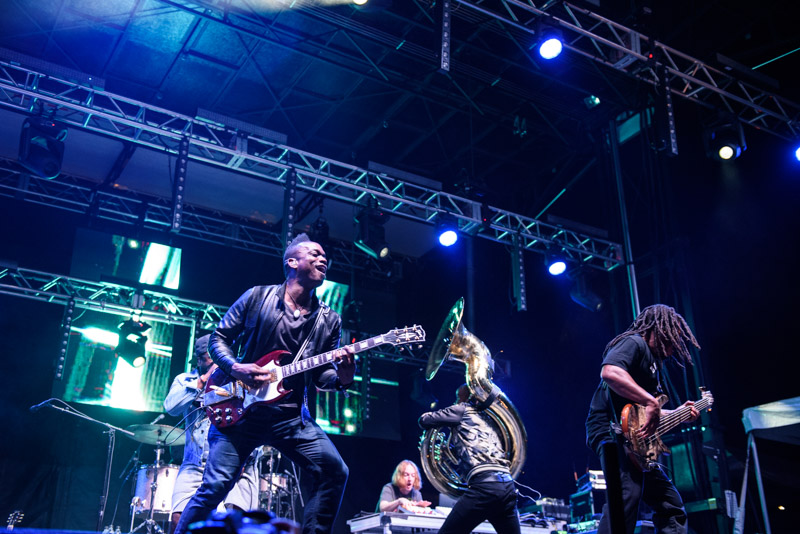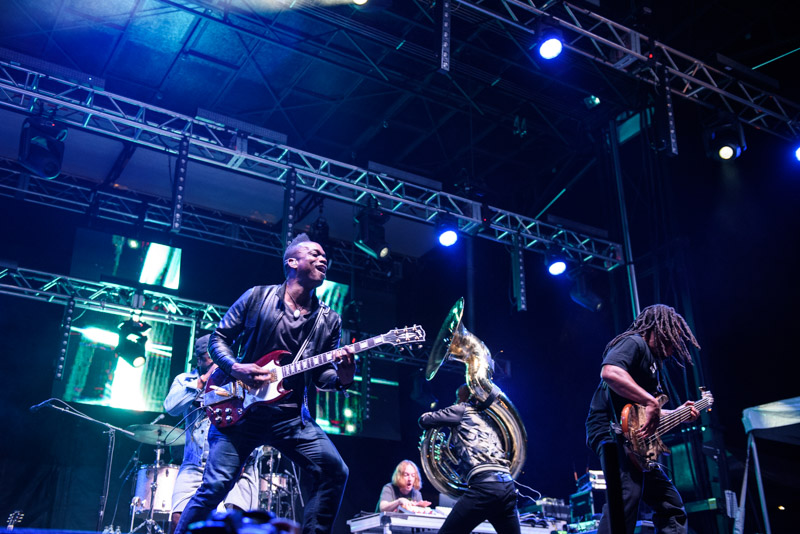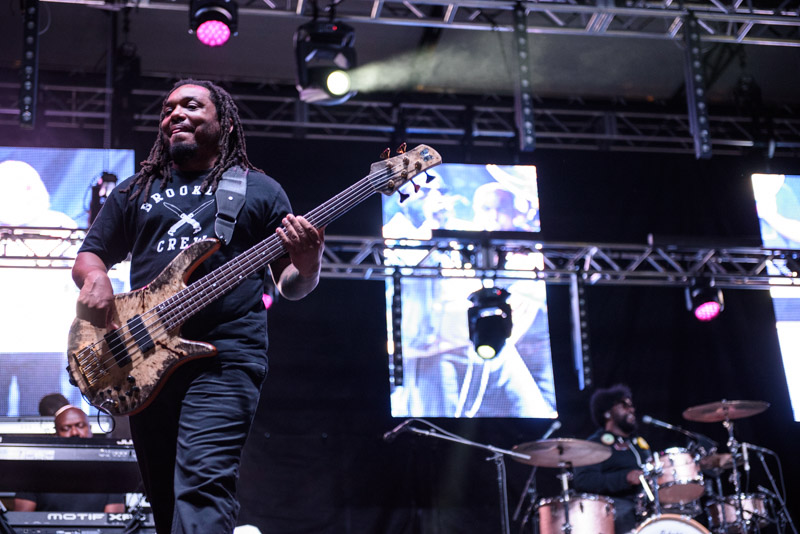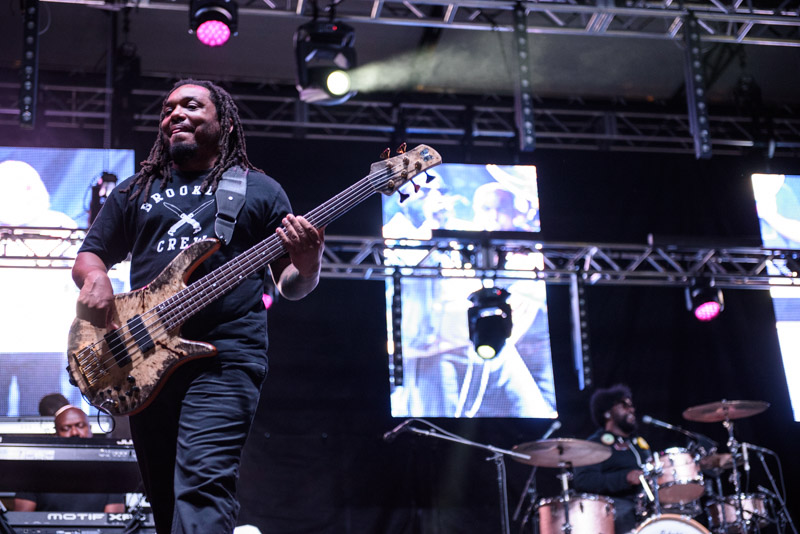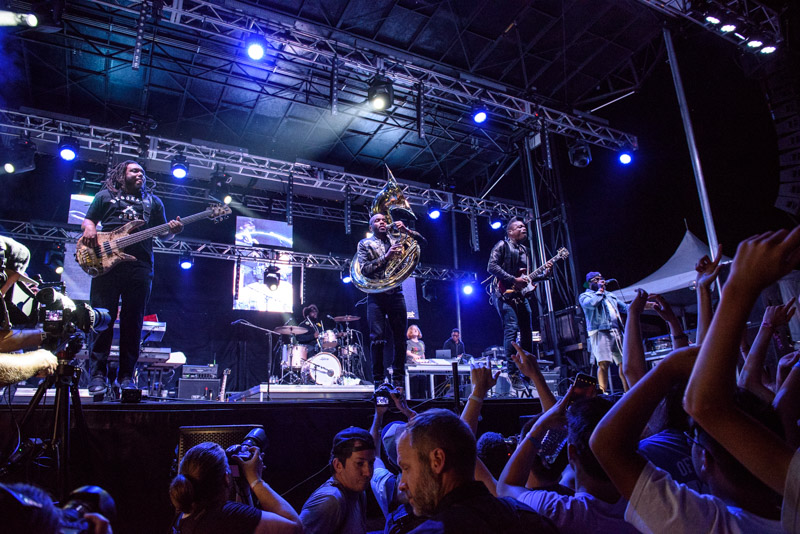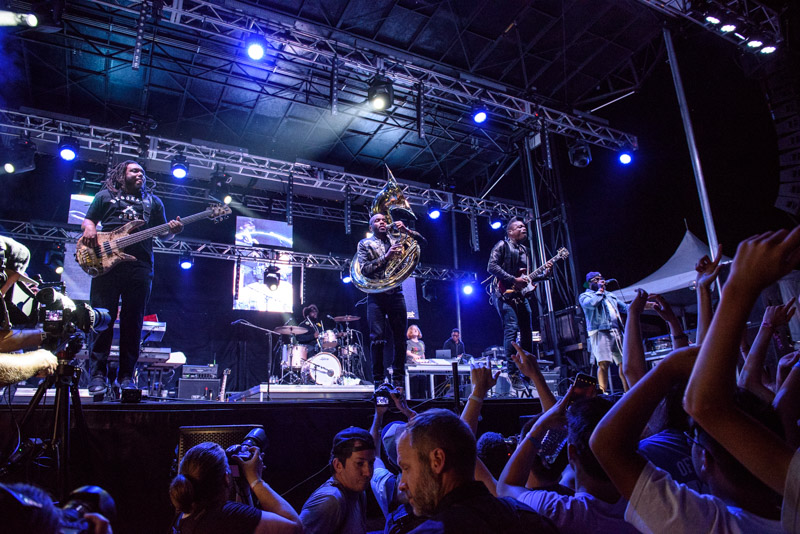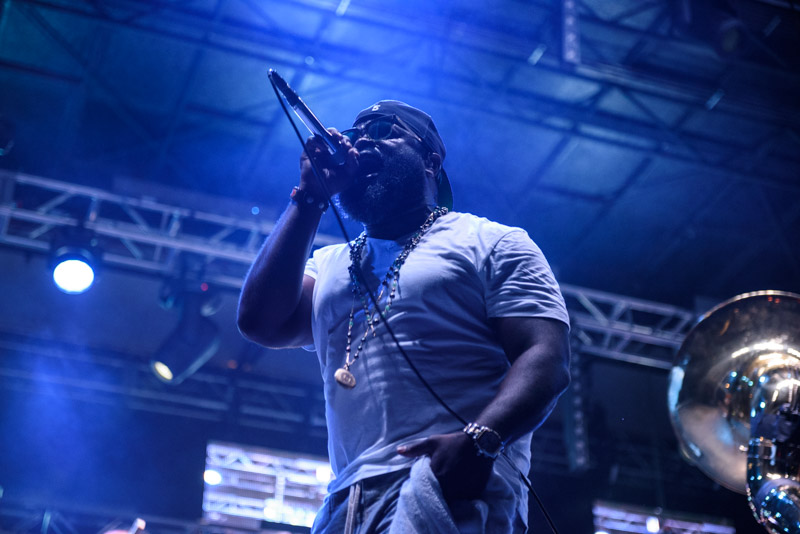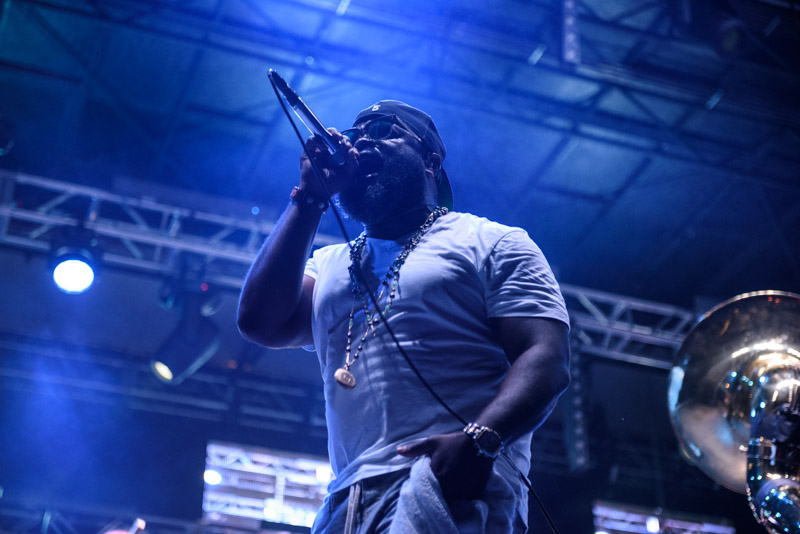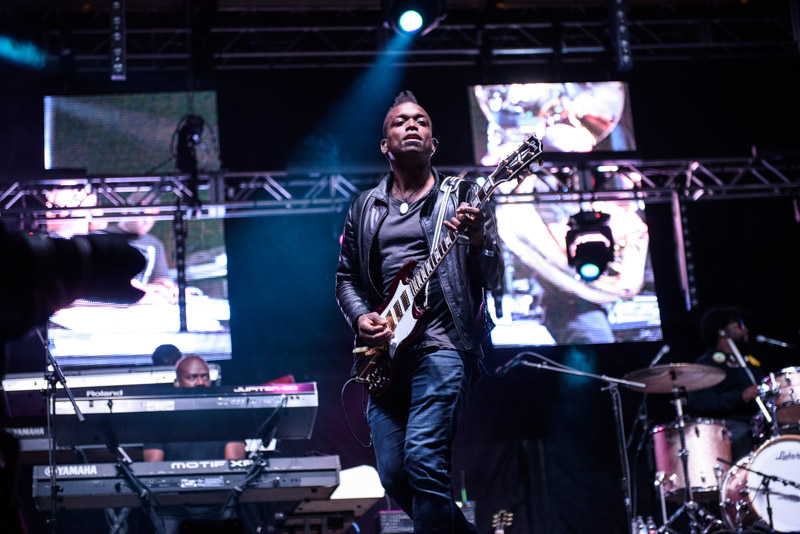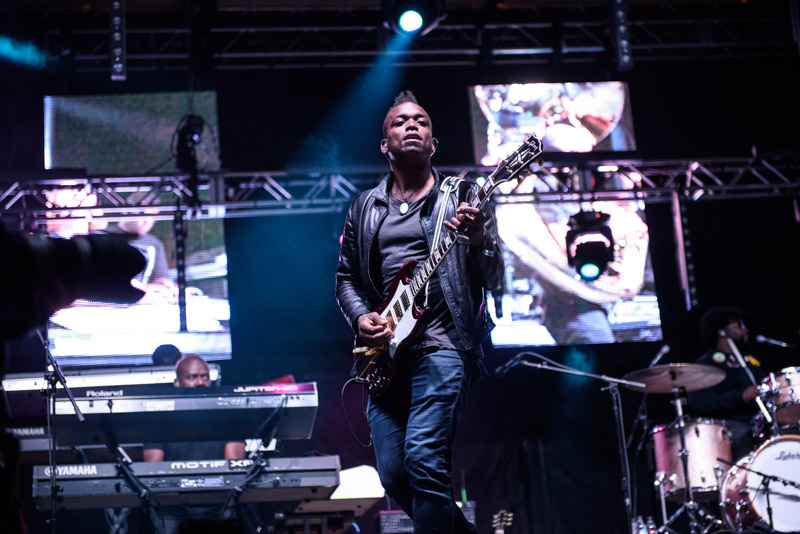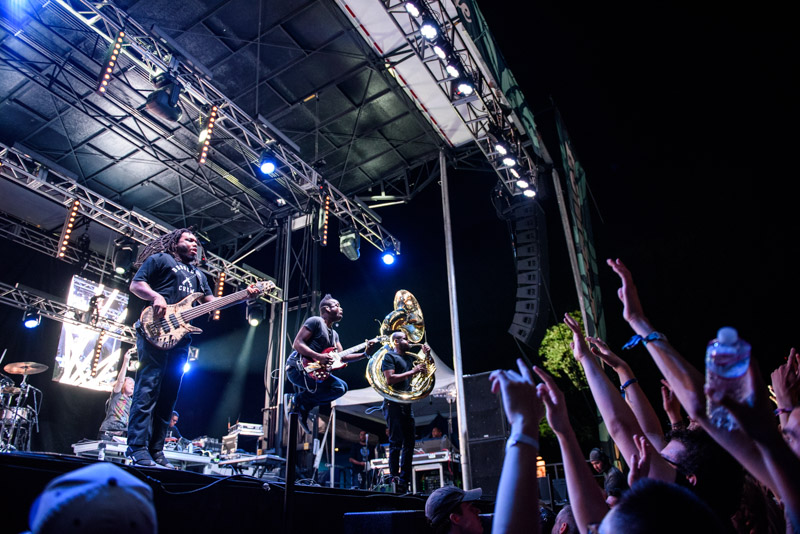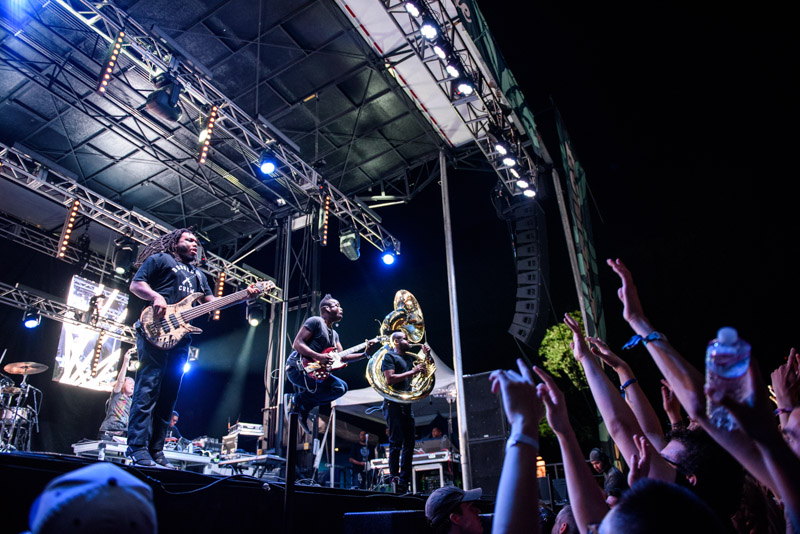 Save
Save