Why did I use Blur lyrics in the headline you ask? I don't know either. That's just the kind of thing that happens when you get to the third day of a festival. Your brain simply stops making sense and it's best to just go with it and enjoy the music wafting in and out of your ears.
Stas THEE Boss
First act of the day, Stas THEE Boss walked out onto the main stage with an aire of "This is me, and IDGAF if you like this or not." She commanded attention from the outset with an impressive stage presentation, complete with backup vocalists, dancers, and an enormous projected tv emblazoned with her name. It's hard to say how her experimental hip-hop went over in the crowd, with few hooks to latch onto, it may have been too heady for some of the young folks in the audience. New tracks "Found Parking," and "Tried It,"were entrancing, but might have gone over better in a small club or at a party bumping on the stereo. Since she's just starting out performing these tracks, it'll be interesting to see how her live show expands and builds, though this was a great jumping off point.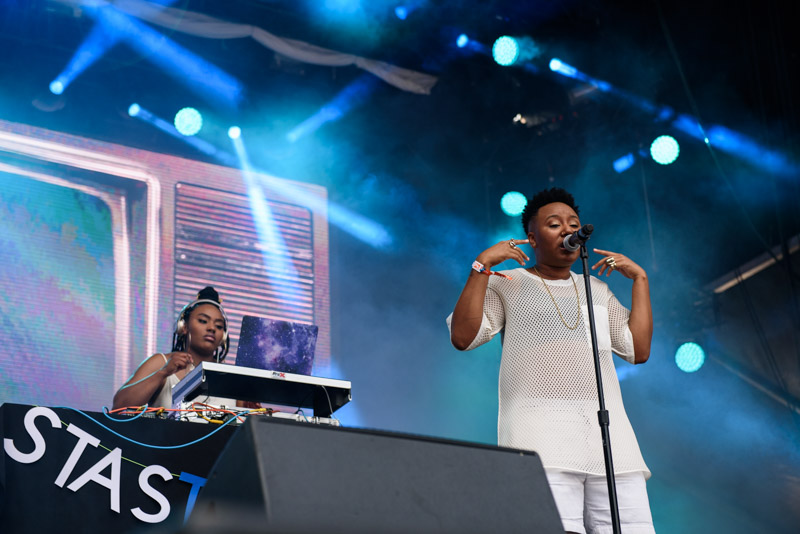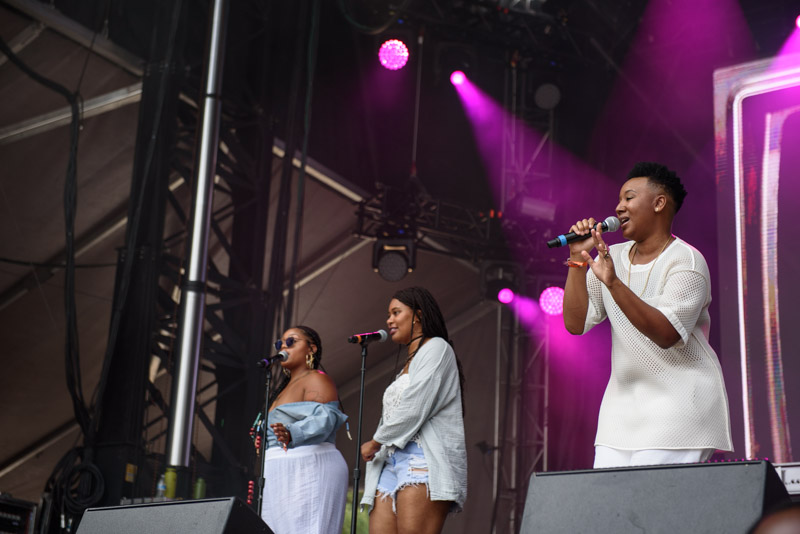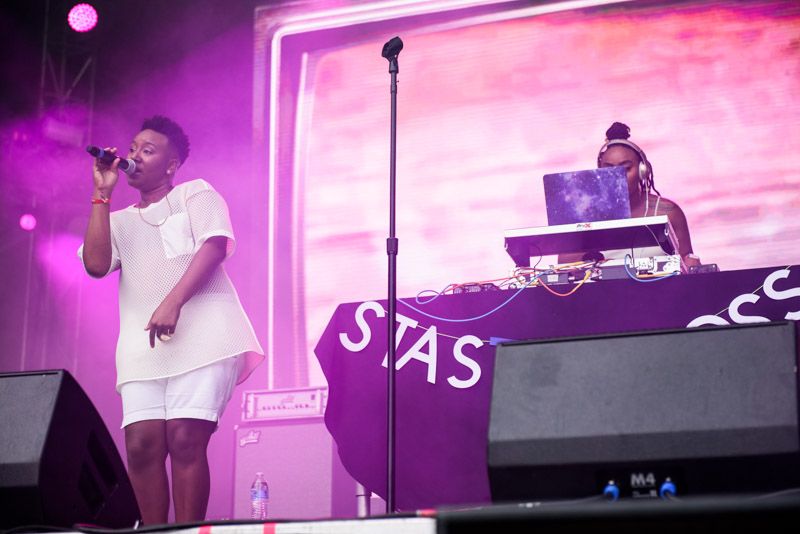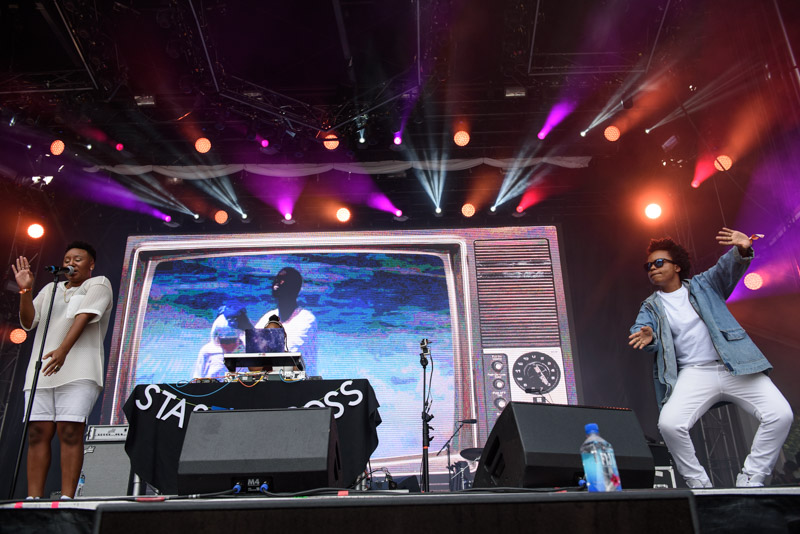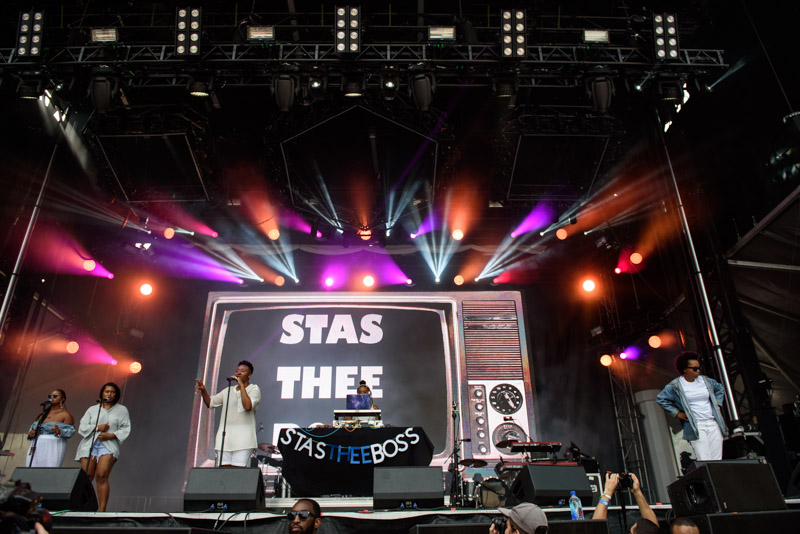 White Reaper
Having shot White Reaper a few months ago for a KEXP in-studio, I was pleasantly surprised by how much more animated they were this time around. They flailed all over the stage, putting on an impressive rock show in the early afternoon heat. Their '80s throwback rock had youngsters and hippies alike dancing their butts off in the sun. White Reaper's humbly titled record The World's Best American Band is one worth checking out.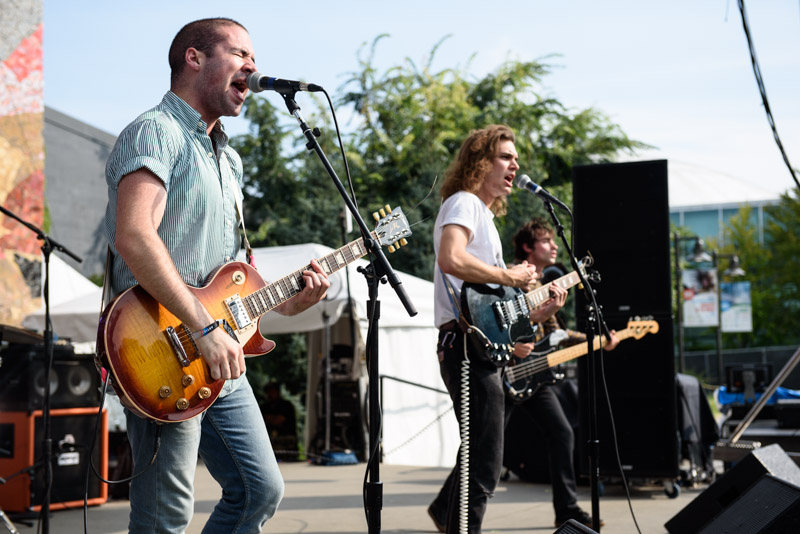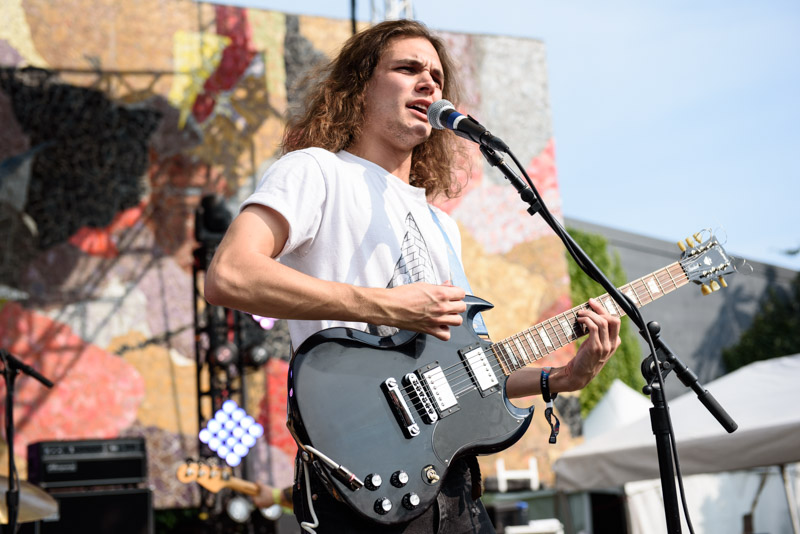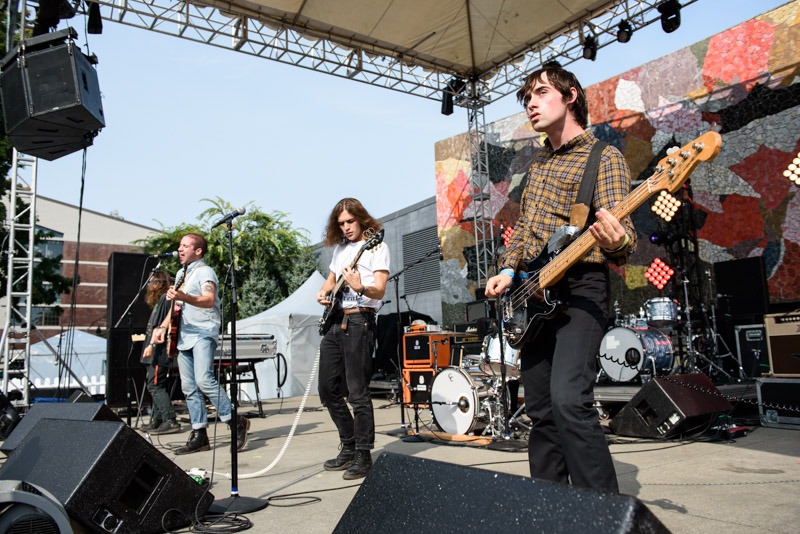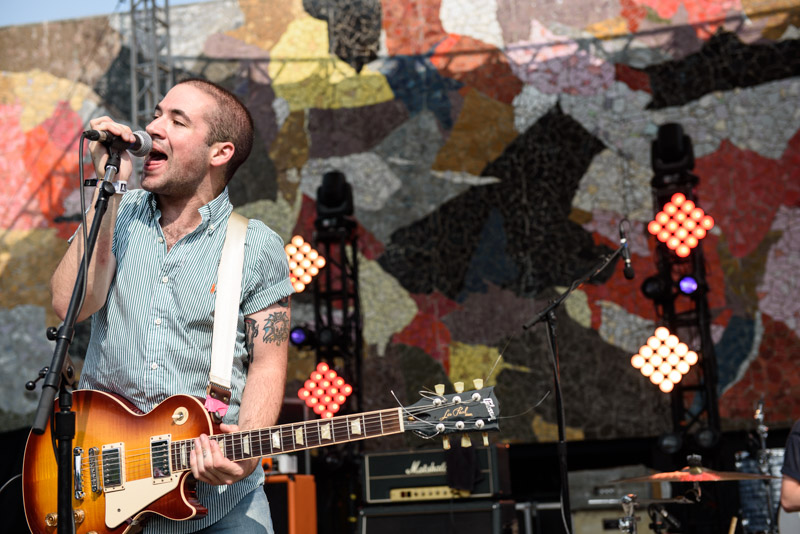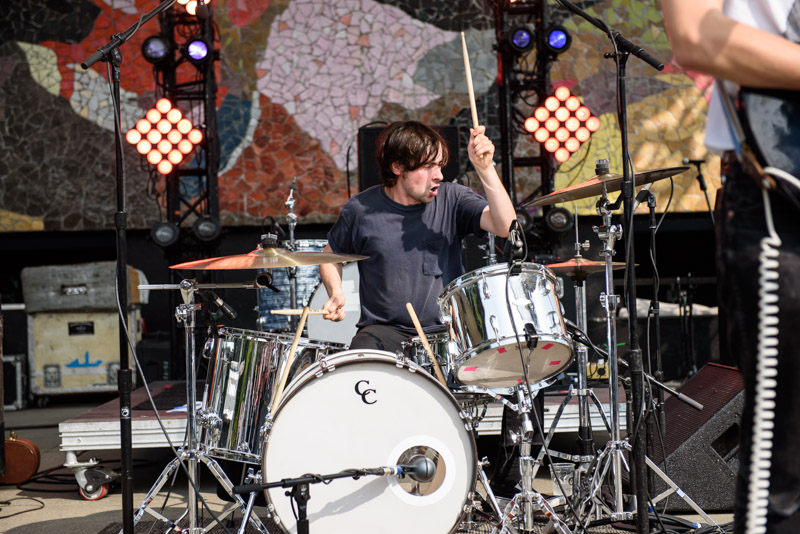 Crater
Local electronic duo Crater are an underground force to be reckoned with. Kinda like the pink goo in Ghostbusters 2. They've been percolating pop hits below the surface for years now, and someday soon they'll explode and take over the music scene. It won't be long before Crater is playing huge venues, so catch them while you can! Their songwriting is already better than par and all they need now is to be discovered. I'd like to give the Crater MVP o' the day to Kess Gorden. Sure she hit a few rough spots, but her simultaneous command of complicated midi triggers, guitar licks, and backup vocals was more than impressive.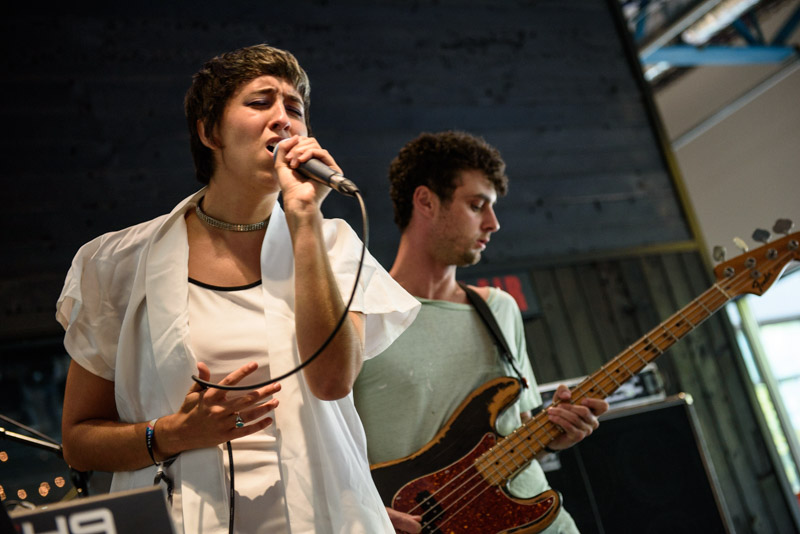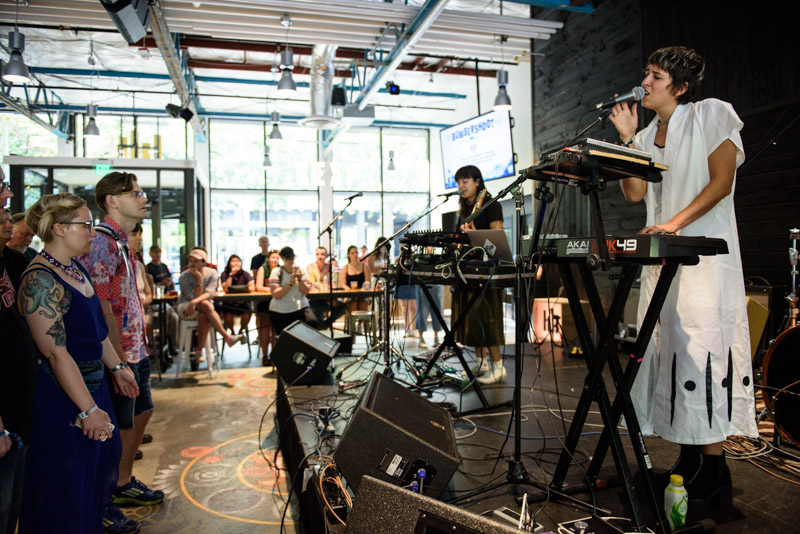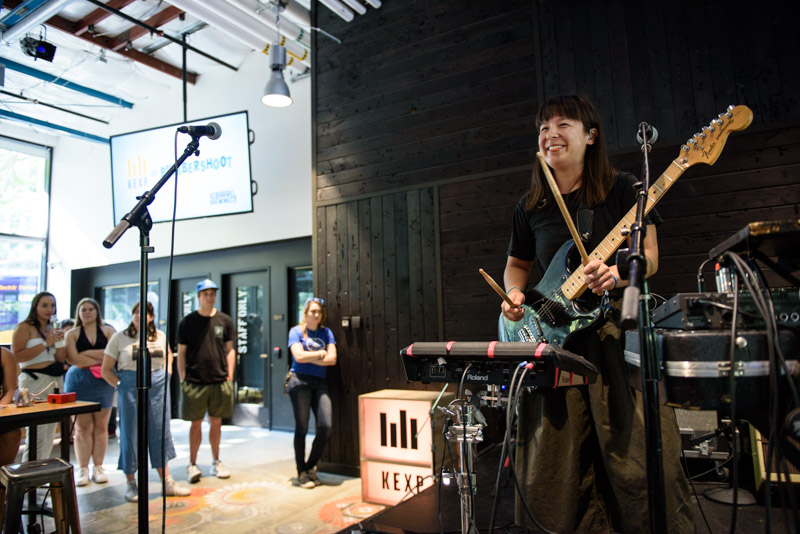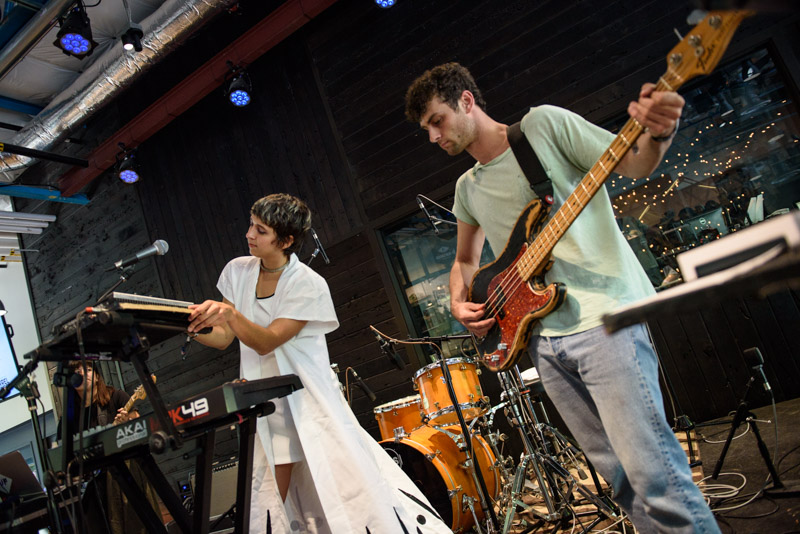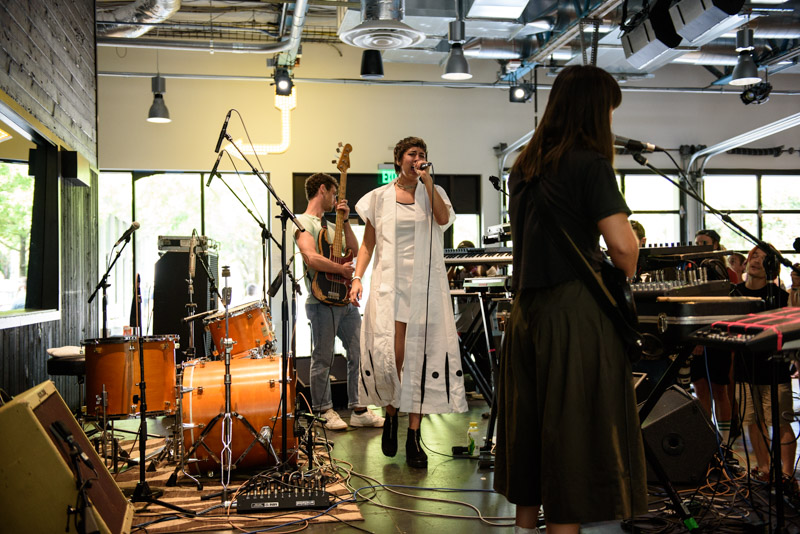 Dave Depper
As a full live band, Dave Depper and company were calculated during their soundcheck, asking for adjustments in numbered increments like, "I'll take a 7 in vocal wetness on a Fleet Foxes scale. Actually, make that an 8.5." Electronic solo acts can go many ways live, but Dave collected a strong team of musicians to bring his tracks to life, calmly grooving and letting the music speak for itself. Since founding member of Steely Dan Walter Becker had passed away earlier that day, Dave dedicated "Lonely With You," to him, since it was the "most Steely Dan-esk" song in his repertoire. It definitely had a '70s vibe, but maybe more of a Michael McDonald solo work/yacht rock type of thing going on. Did you know Michael McDonald played the keys in Steely Dan for awhile? It's okay if you didn't, I just discovered it too. That can be our little "The More You Know" moment of the day. After seeing him live, I am definitely going to delve into his new record Emotional Freedom Technique. This was one of my favorite performances of the weekend.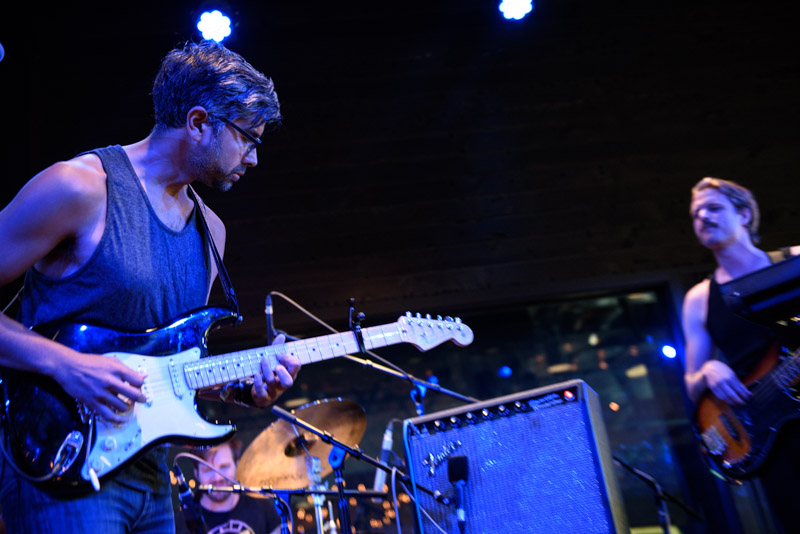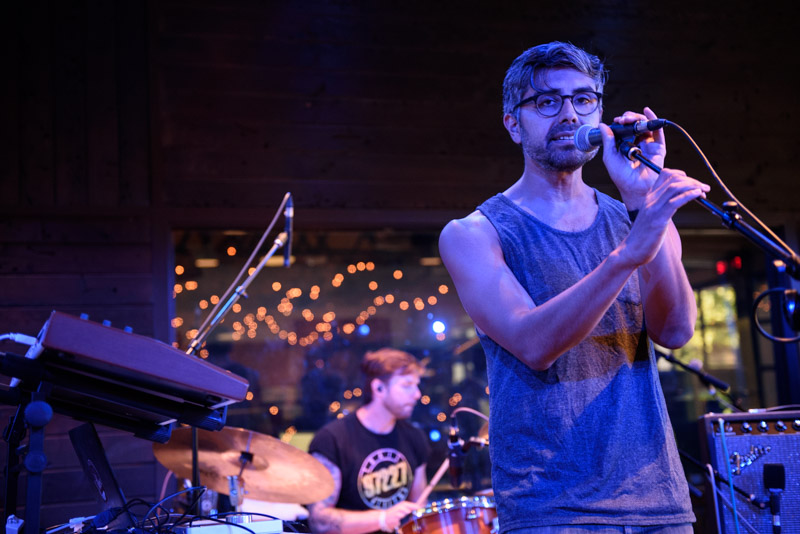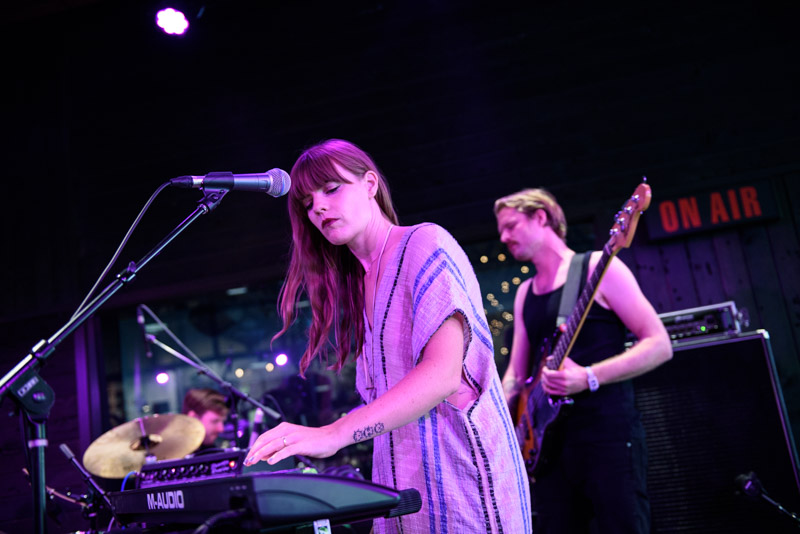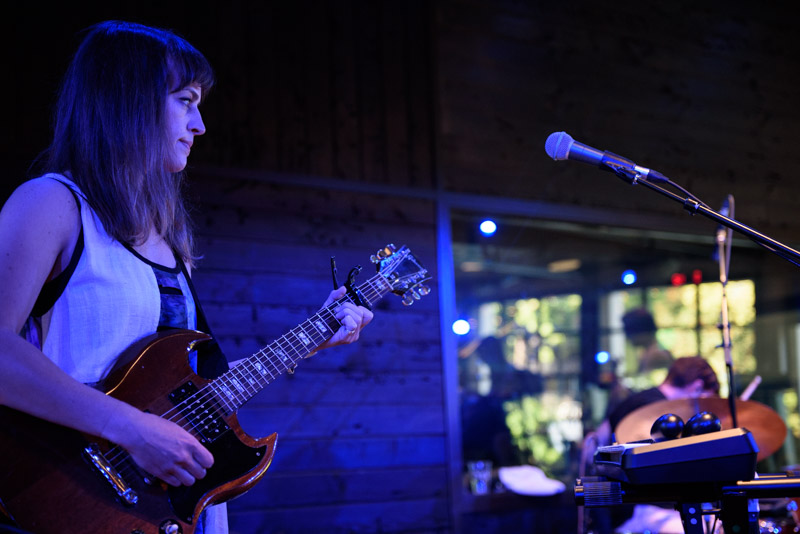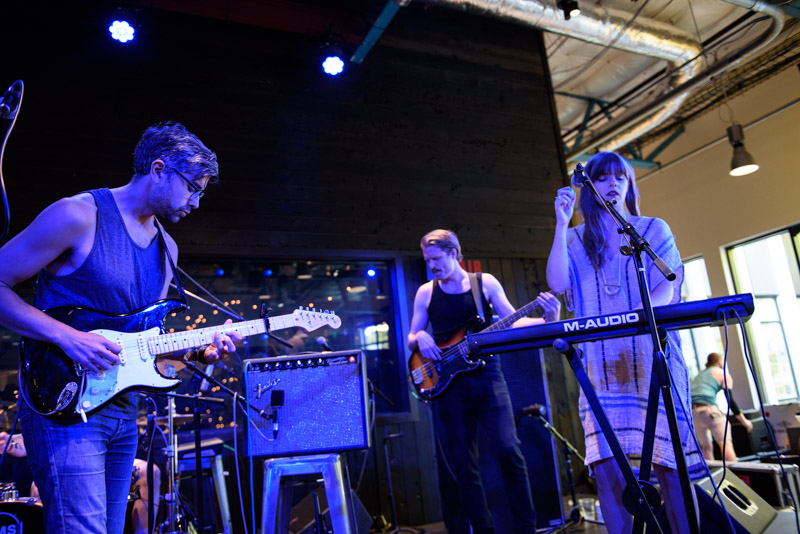 Then it was time for a sad salad I had brought from home and a sit down on the International Fountain grass. I never did hunt down the usually plentiful food trucks at Bumbershoot, and had half a mind to yell, "Excuse me lady, where did you find that greasy ass thai food? I NEED IT TO LIVE!" Instead I chewed on kale while listening to Honne, who were the musical equivalent of soggy white bread. Yuck. After finding out the Vince Staples photo pit was at max capacity, I knew there was only one other place I possibly wanted to be.
Smokey Brights
After coaxing the crowd to get up off the floor and party with them, Smokey Brights put on a ripping-ly fun set. With their psychedelic 70's space jams, it wasn't long before they had the whole place boogieing. The audience was especially into the sparkly and beautiful slow burner "Desiree." The Smokeys were in top form and having a blast, and their enthusiasm was contagious.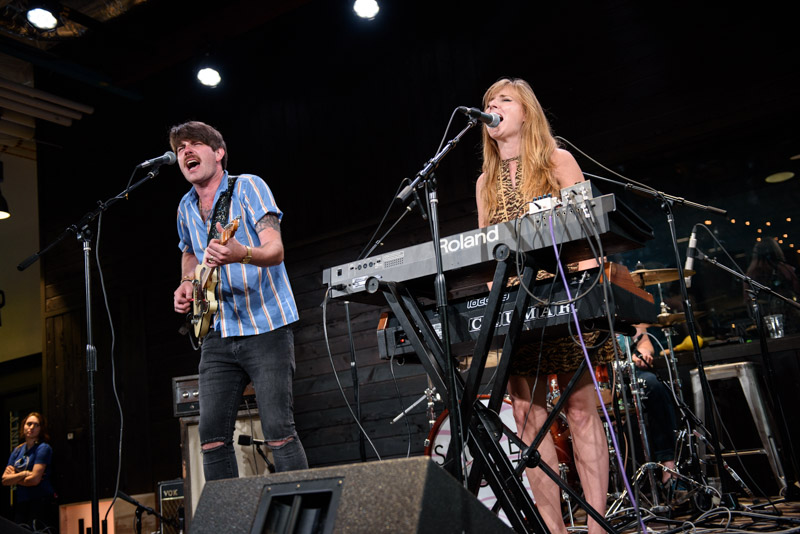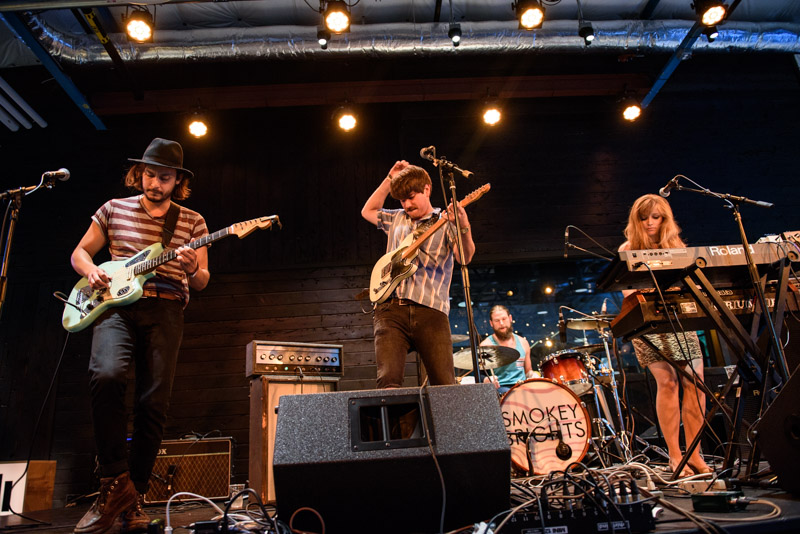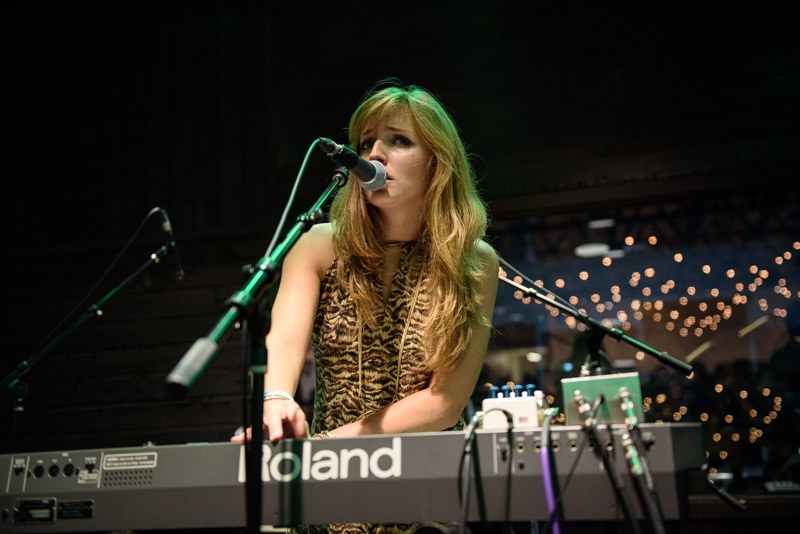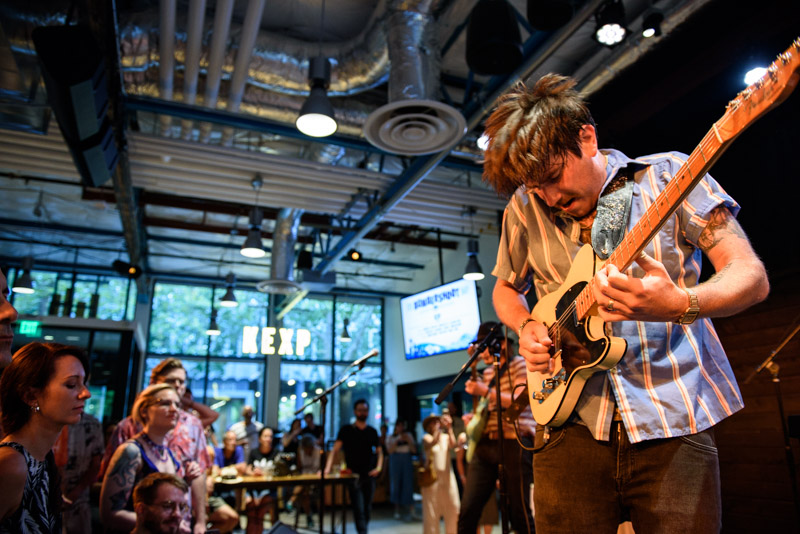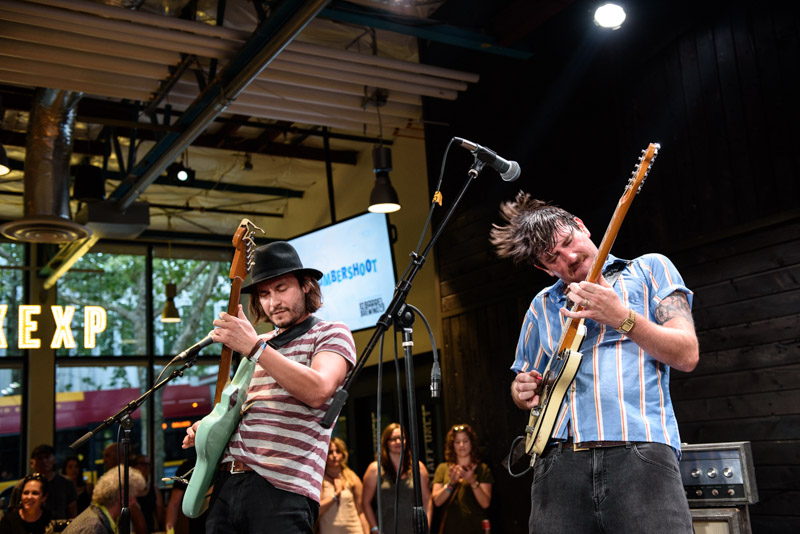 Spoon
Austin indie pop rockers Spoon are a "Once You Pop, You Can't Stop," type of band. Every song is so catchy you can't help but listen to the next one. Since I've never gotten the chance to see them live, this was my most anticipated set of the day, and they did not disappoint! The minute they started "I Turn My Camera On," I intermittently began dancing in between photos because I simply could not stop it from happening. The stage was high and made it difficult to get great shots with the monitors in the way so lo and behold, singer Britt Daniels crouched down and decided to sing right at me! I was in the Golden Boy spot! As I giggled and snapped away he said, "I like you," before floating elsewhere. Thanks Britt! I like you too. Needless to say, the rest of their set was incredible and had caused the hippies to migrate from the Mural Stage for a dance party. When the hippies dig it, you know you've struck gold. I will definitely be seeing them again!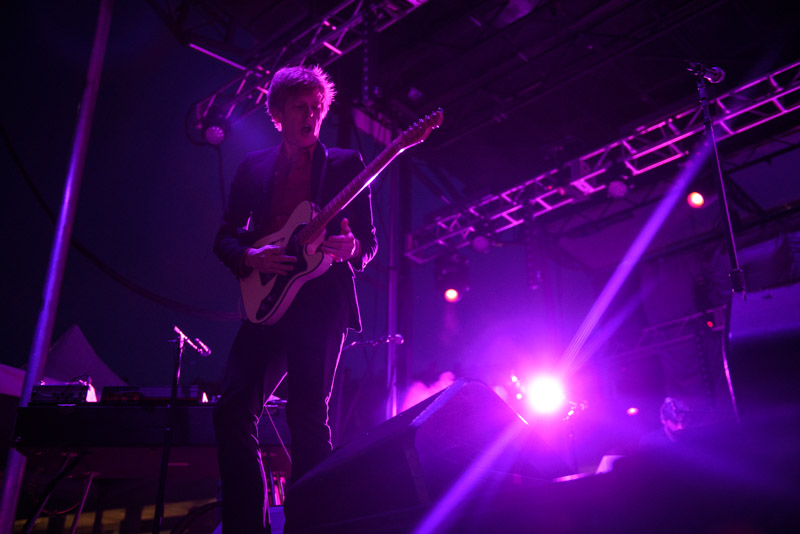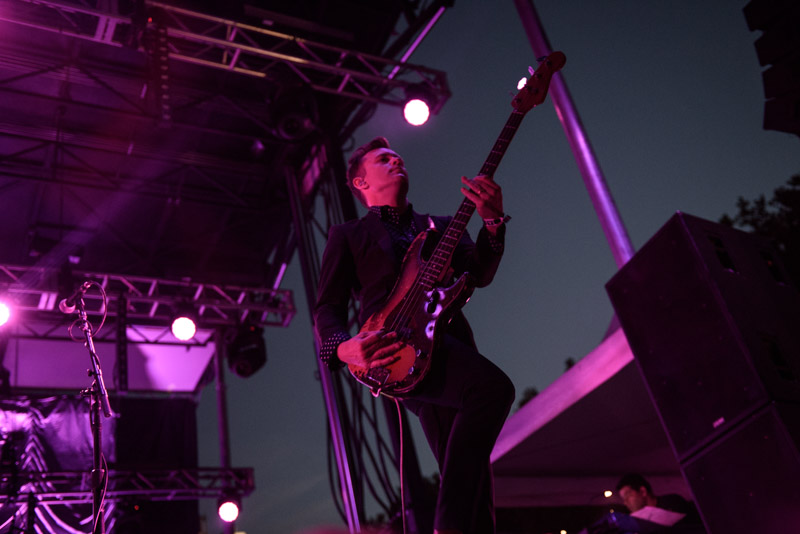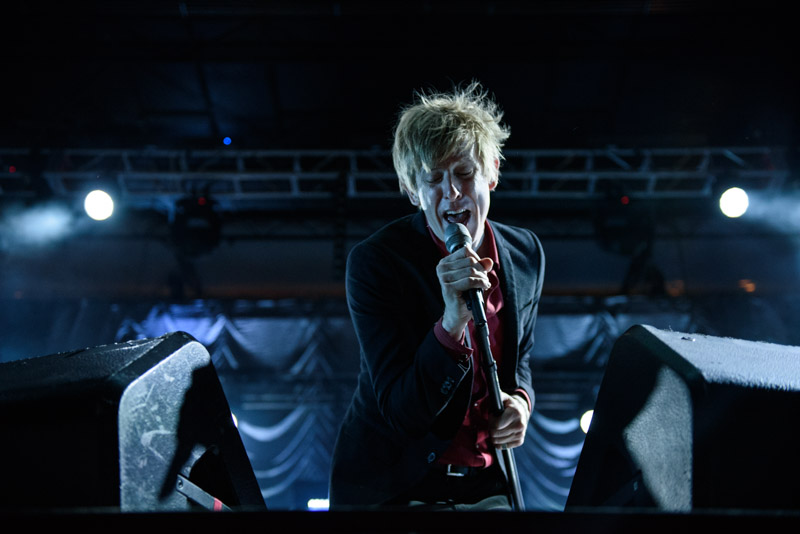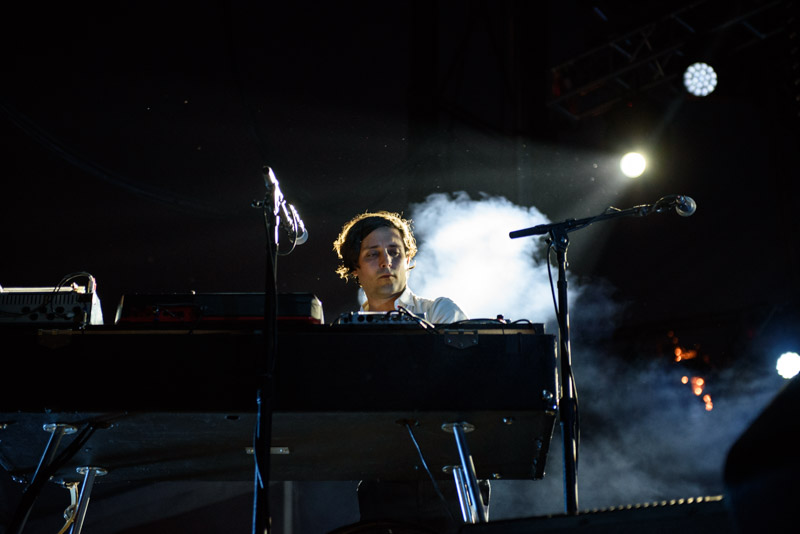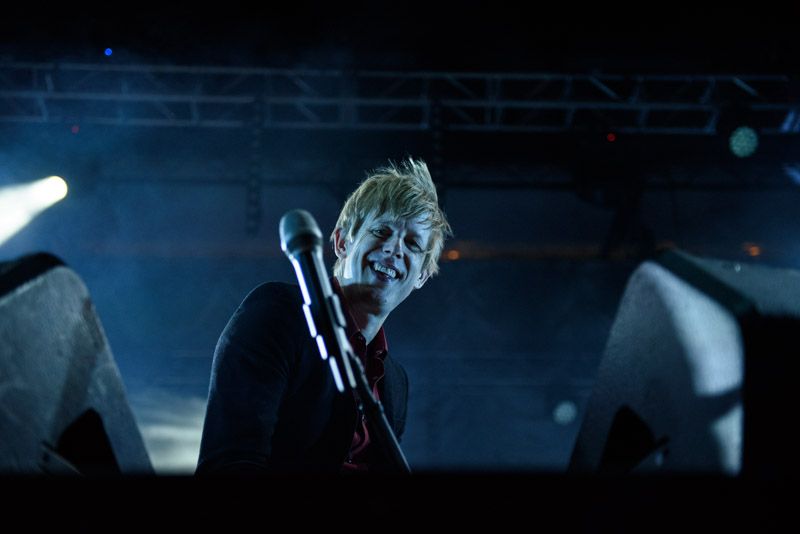 ODEZSA
I'll be honest, I'm not really into much electronic music and was on the fence about staying for ODEZSA, especially since my body was ready to go home. I'm so glad I decided to stay, since they put on a jaw dropping set and absolutely deserved to close out the festival. Electronic duo Harrison Mills and Clayton Knight may have been backlit and difficult to see, but they conveyed a larger than life presence backed up by sensationally bright visuals and live instrumentalists. The entire stadium floor was enraptured and dancing whether they wanted to or not. Since the photo pit divided the crowd in half, at times either side were singing to each other over our heads. You couldn't help but smile and enjoy yourself. Standouts included "Late Night," "Line of Sight," and "Say My Name." They had an impressive list of cameos throughout the night including an ODEZSA branded drumline, Naomi Wild, and Leon Bridges. Their new full length, A Moment Apart, is out this week! These guys deserve the world and I hope their trajectory continues to climb toward astronomical heights.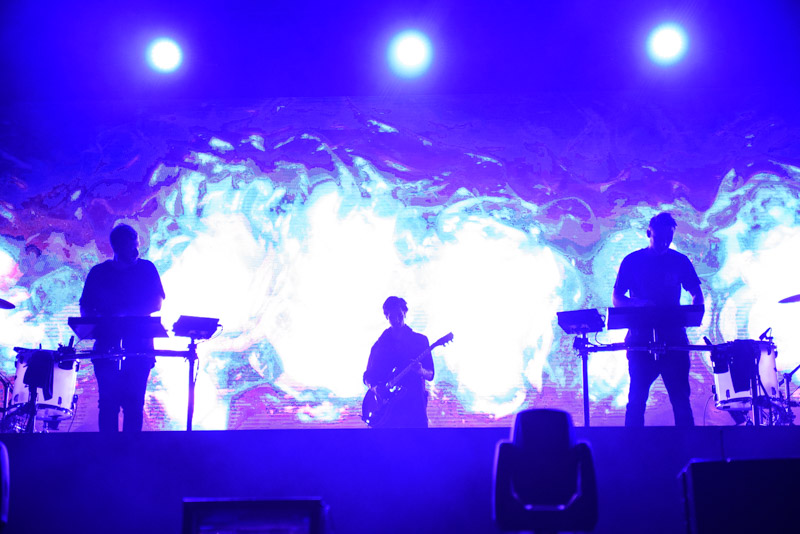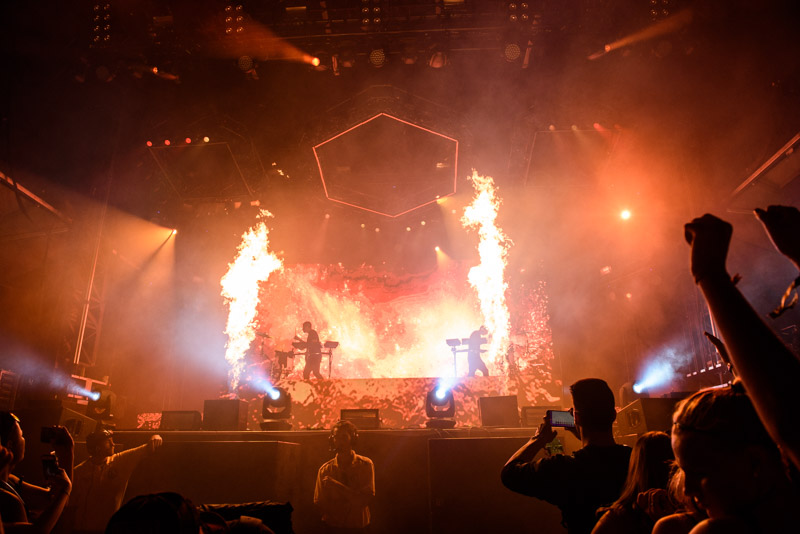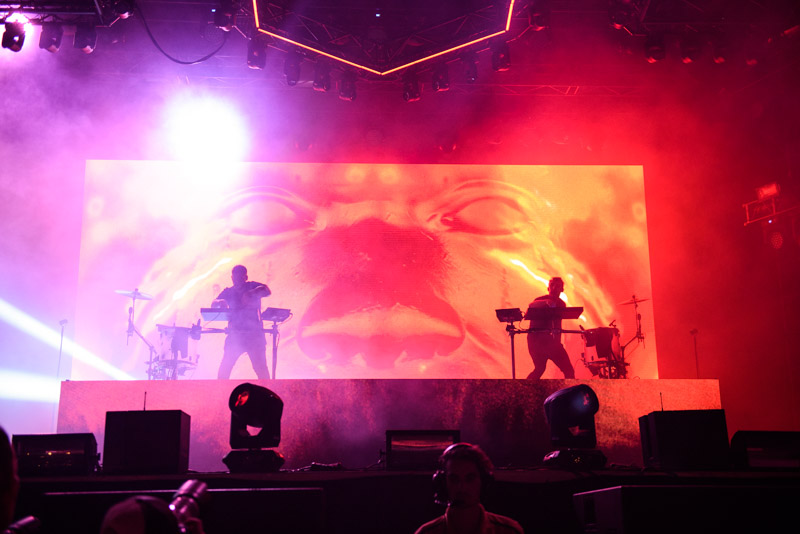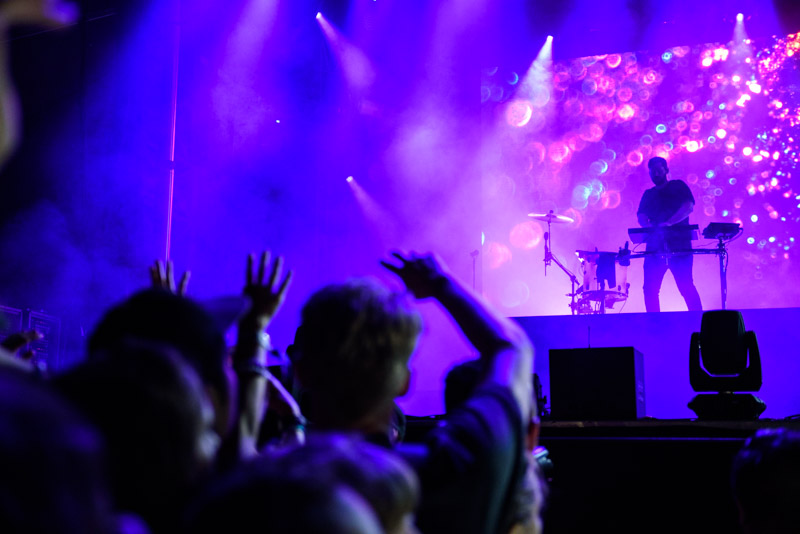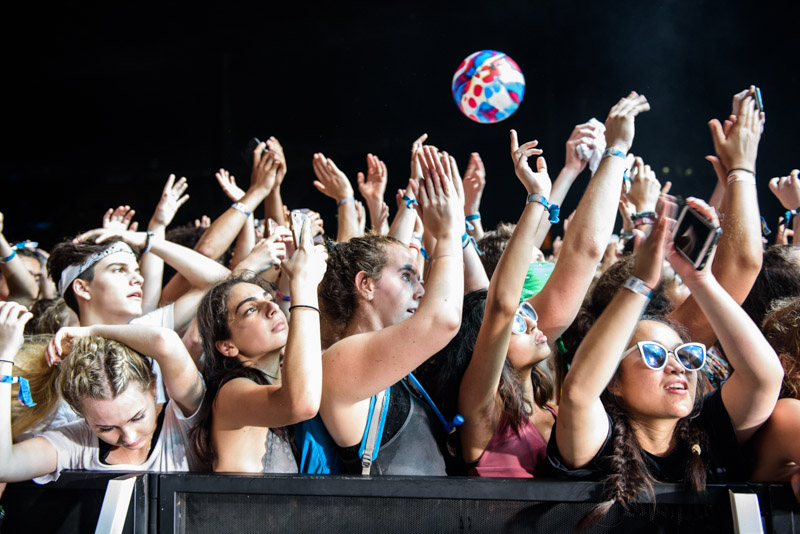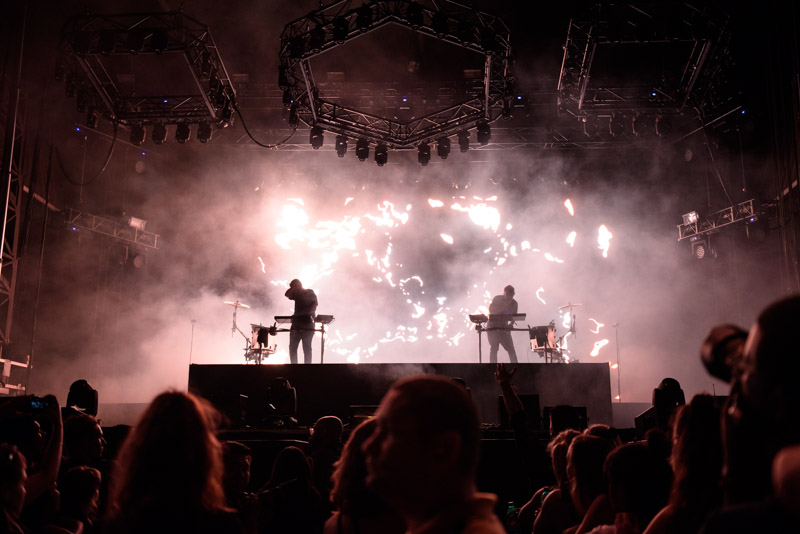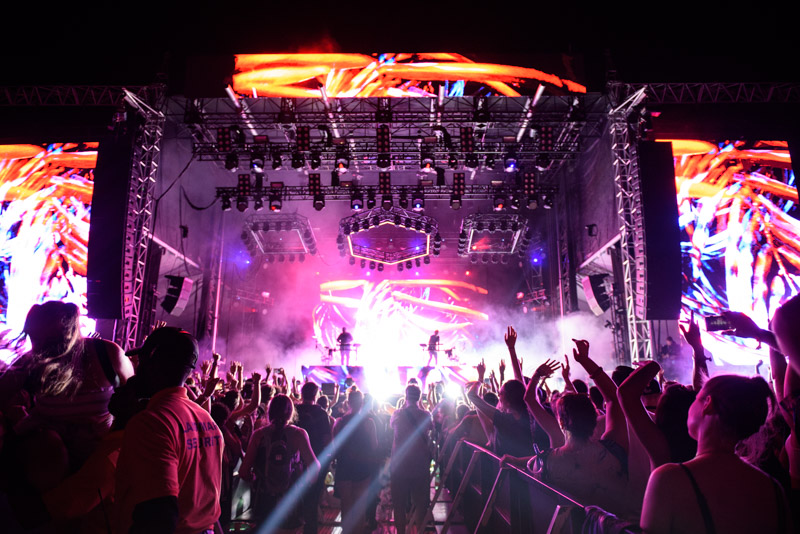 That's it for me on Bumbershoot 2017! Hope you enjoyed our little journey and I can't wait to do it again next year. For now, it's time for a well deserved nap.
Save