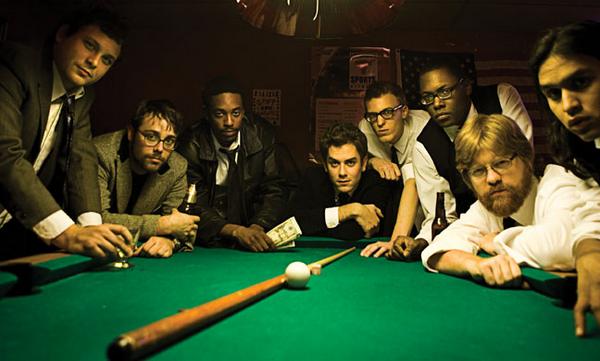 When I first saw Black Joe Lewis perform, I was underwhelmed. They were opening a sold out show at the Showbox for Spoon in 2007 and while quite competent and actually pretty entertaining, I found the band to be a less-charismatic clone of James Brown and his bands.
That isn't so much as still untrue (but maybe a little unfair: how many performers can you name that are more charismatic than James Brown was?) but now that they've released some music earlier in the year and have their sound more fleshed out, they are fitting into that niche nicely. They could now be Brown's most obvious heir apparent when Sharon Jones and the Dap-Kings don't immediately come to mind.
Just as Brown declared it "a man's world", Black Joe Lewis and his band, The Honeybears, continue that tradition with their most romantic song being "Bitch, I Love You". Or maybe it's "Big Booty Woman". The Austin band melds soul and funk with garage rock and blues and really has found its groove.
[video:http://www.youtube.com/watch?v=nHANv8XZR4k]
Black Joe Lewis and the Honeybears plays Bumbershoot on Monday, September 7 at 3:15pm on the Starbucks Stage.
{Photo by Cambria Harkey}