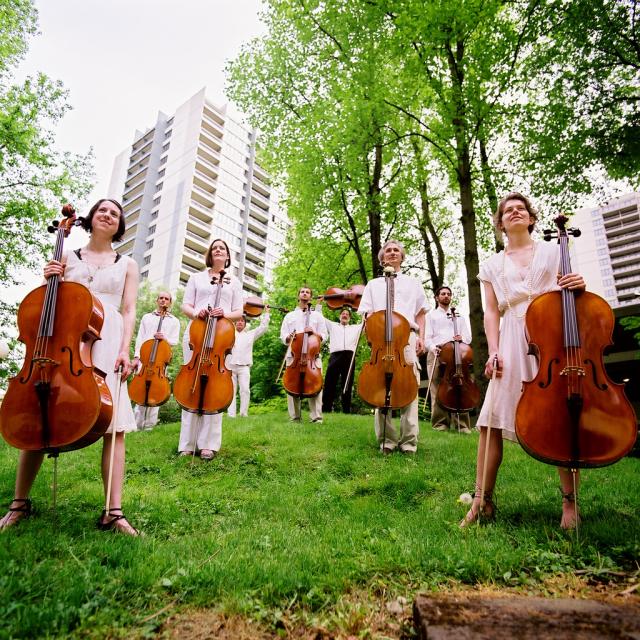 No false advertising here. The Portland Cello Project is just what it says it is.
PCP is a collective of (mostly) classically-trained cello players who perform (mostly) covers of contemporary pop songs. I wish they contained a little less irony but they do have some interesting arrangements with those songs.
PCP has collaborated with such artists as The Builders and the Butchers, Thao (of the Get Down Stay Down), Mirah and The Dandy Warhols. They released an album called The Thao and Justin Power Sessions on Kill Rock Stars earlier this summer, with each Thao and Justin Power (a PDX musician) collaborating on four songs. For Bumbershoot, PCP will be joined by Portland musician Adam Shearer, who is the singer of a band called Weinland. When the collective covered George Michael song earlier this month in Portland, people in the audience were offering their womb immediately after. Take that for what it's worth.
Here's the Portland Cello Project playing with The Builders and the Butchers:
[video:http://www.youtube.com/watch?v=U8wksl0MAm8]
Portland Cello Project plays Bumbershoot on Monday, September 7 on the Northwest Court Stage at 6:45pm.