Day one of Block Party is complete, and my heart is still aflutter. If there was one theme of the day, it could be summed up with the word "talent." Holy smokes you guys, there were some legit geniuses to be found at the party of block.
The evening began with a visit to Barboza Basement (™) to see PDX's Tango Alpha Tango. The crowd, which began at a reserved distance, inched closer and closer as front man/guitarist Nathan Trueb drew them in with wailing guitar solos and slight winces that accompanied his howling blues rock vocals. And when I say "wailing guitar solos" I mean that for reals. I would have felt sorry for the poor guitar, but the music was just too good.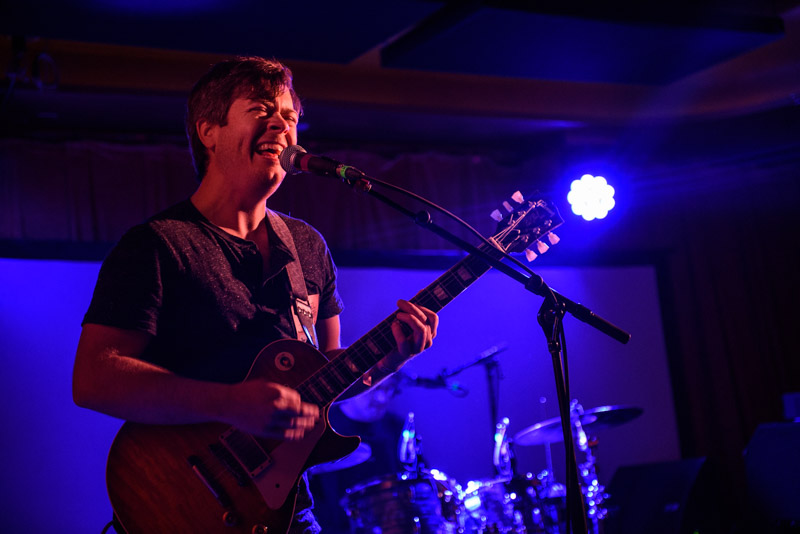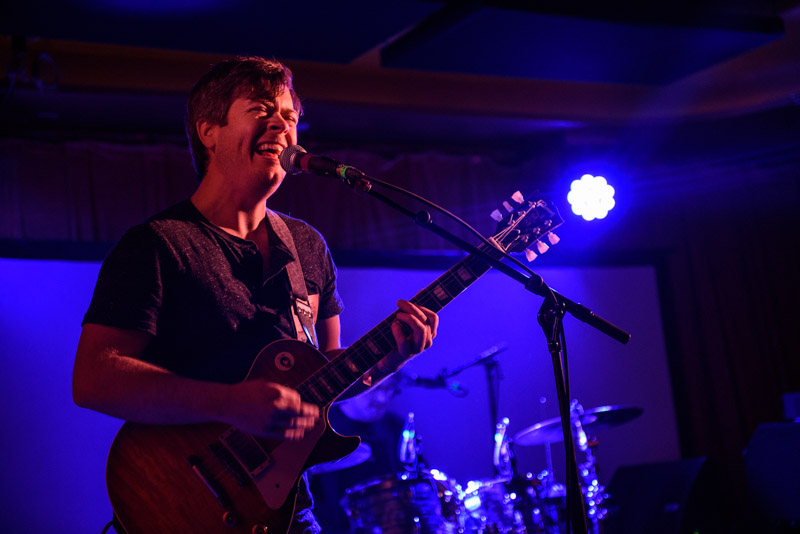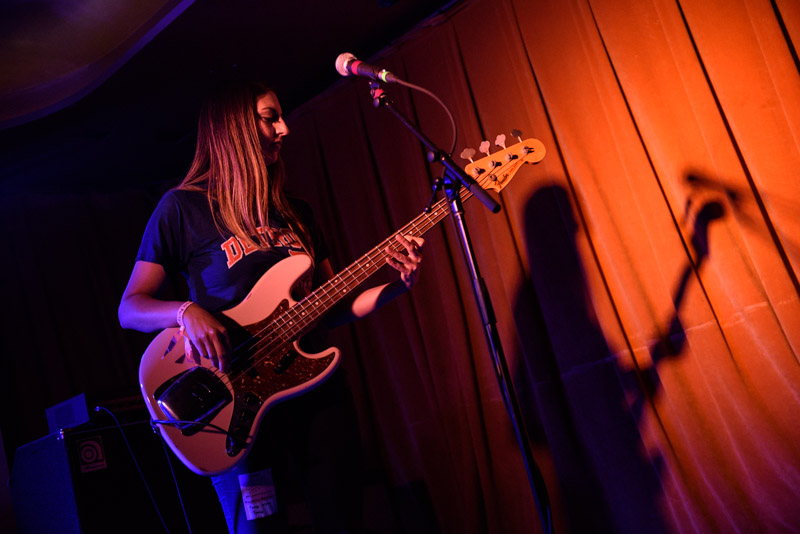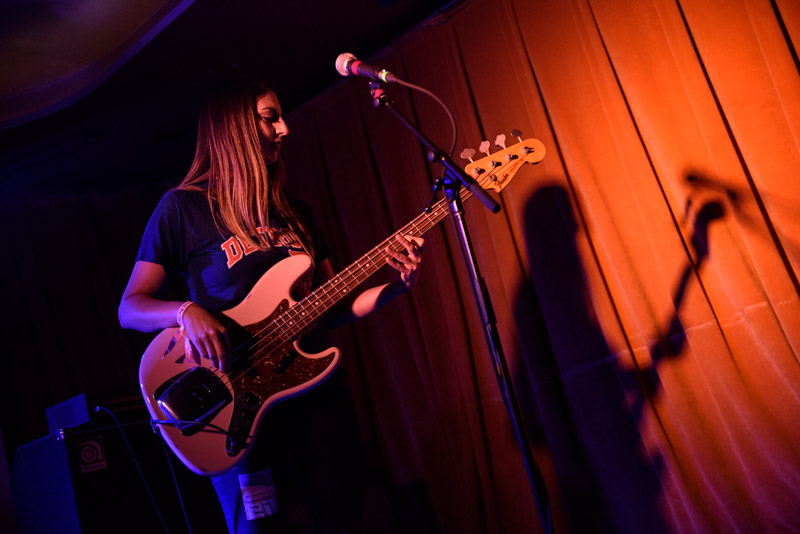 As the temperature began to cool, we headed to the Vera Stage to catch another PDX treat, Kyle Craft. With drums, bass, two guitars (electric and acoustic), and two seated keyboard players, they vaguely reminded me of the house band in the Patrick Swayze classic Roadhouse. So, ya know, I was immediately a fan.
Their look wasn't the only thing cinematic about the band. Once they began their set, I was reminded of the work of Richard O'Brien and Richard Hartley, creators of The Rocky Horror Show, who cite 70s rock groups like The Rolling Stones as influences.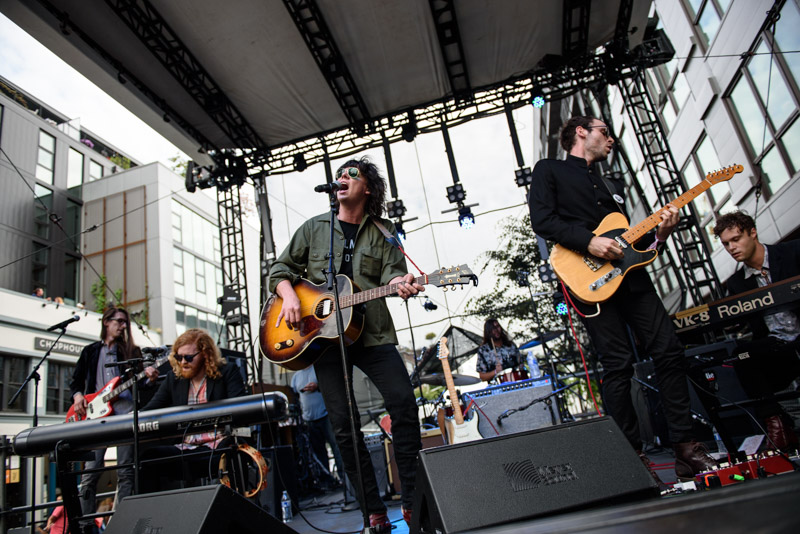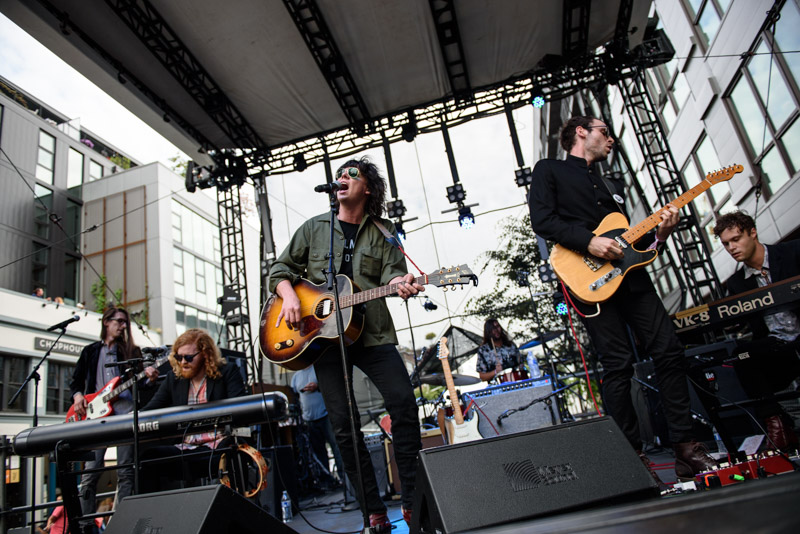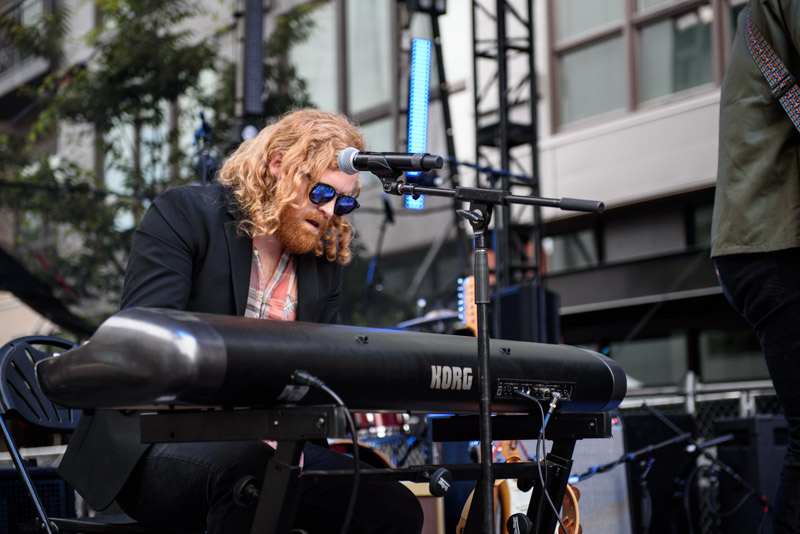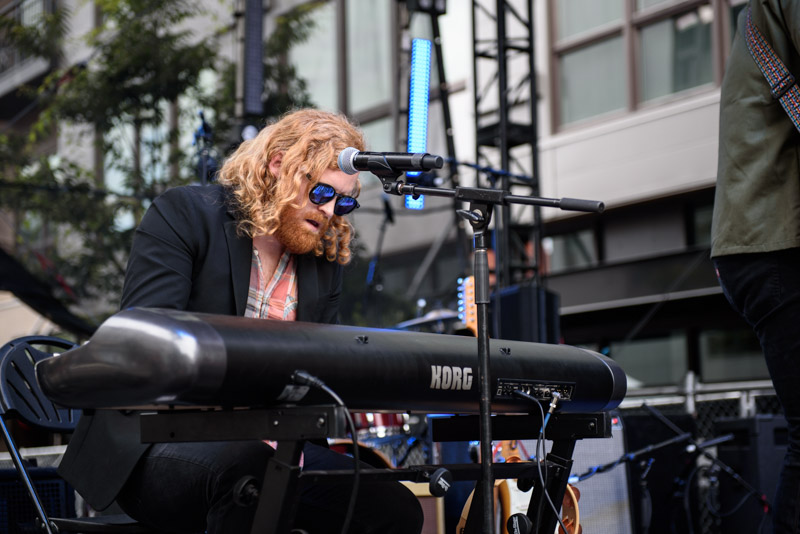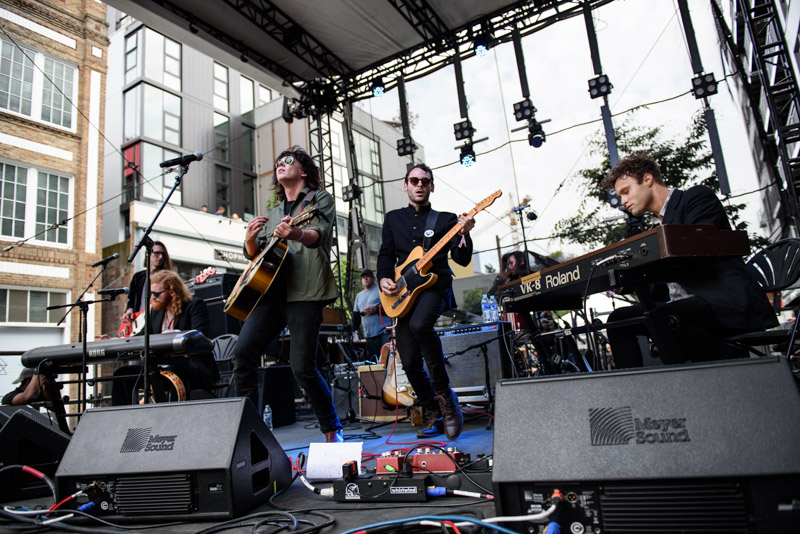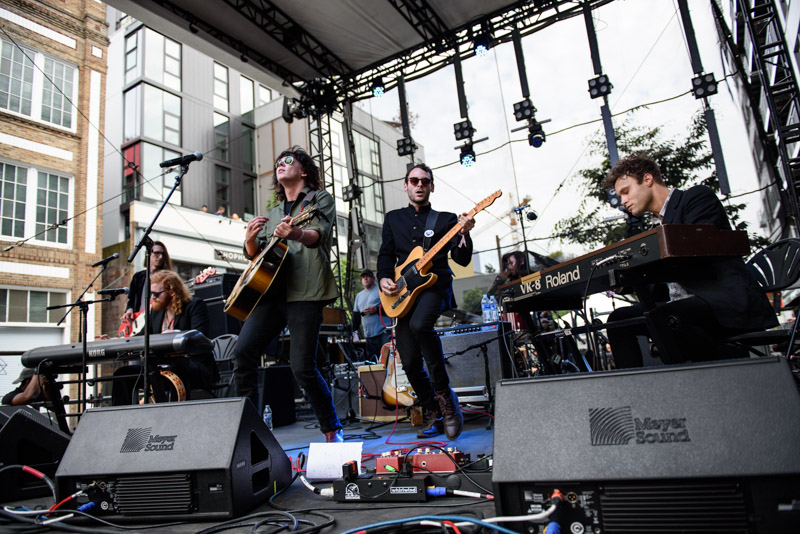 Stephen Bruner (aka Thundercat) has the kind of awe-inspiring talent that is more frequently seen in fiction than in the real world. The musician's fluid vocals move effortlessly over intricate bass lines. Though Bruner kept his onstage banter to a minimum, he did take a moment to honor Chester Bennington before performing his aching, sentimental lullaby "Song for the Dead." I've never seen an audience more rapt.
Bruner kept the show and the audience moving with his funky, chaotic jams. He caressed and coerced his instrument while the audience sang along to my favorite Thundercat tune "Friend Zone." "Because I'd rather play Mortal Kombat anyway / I wanna love like Donnie Cage." Oh, did I mention his lyrics are also genius? They are.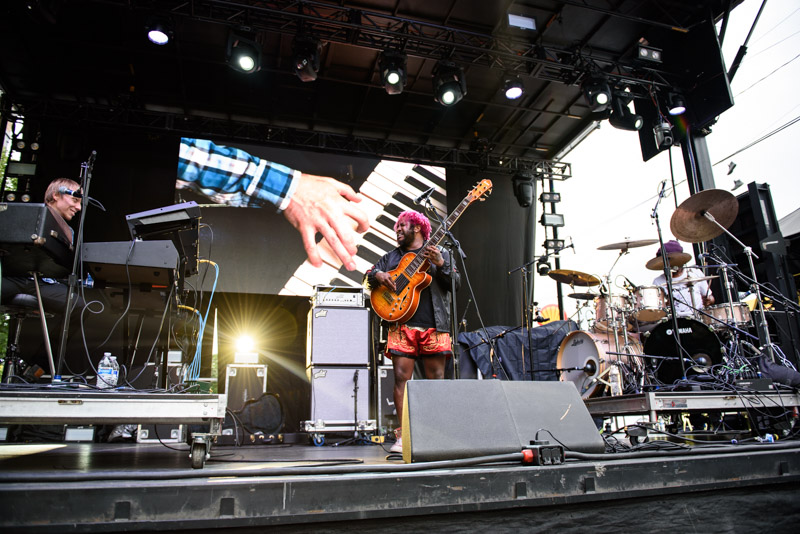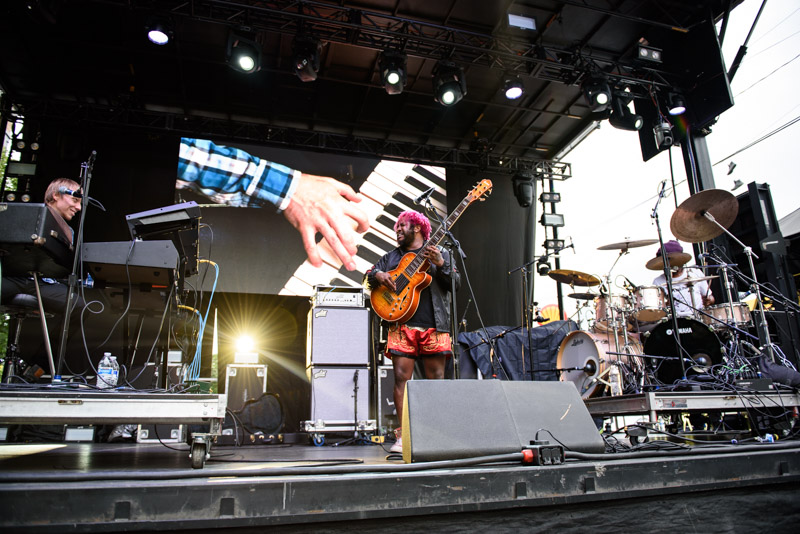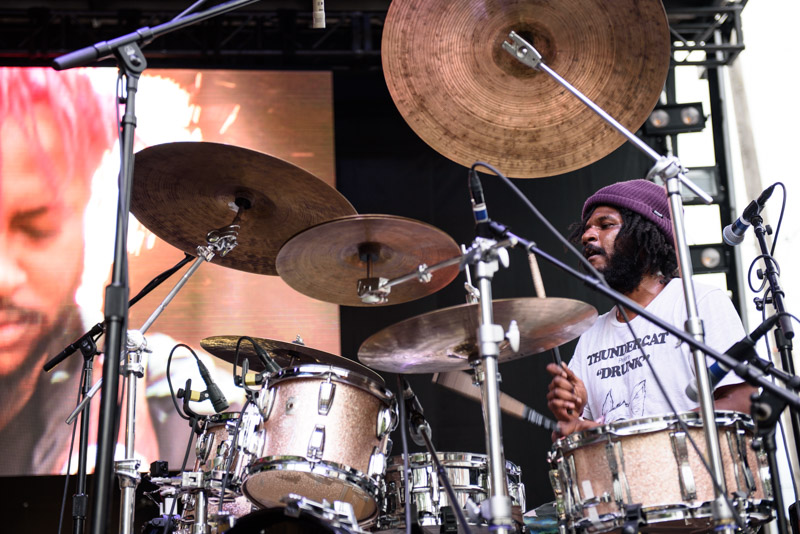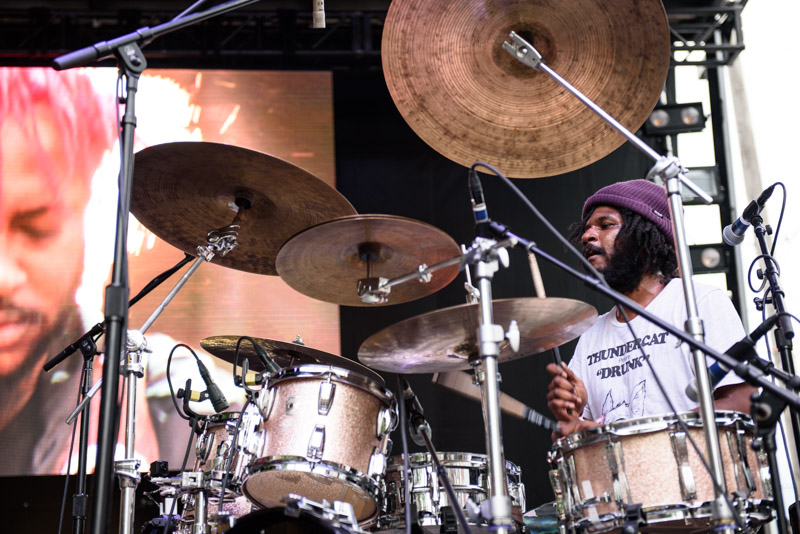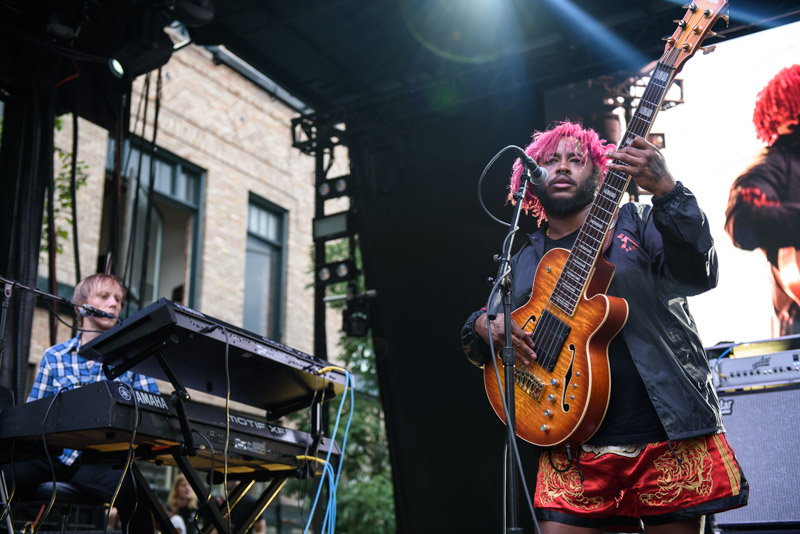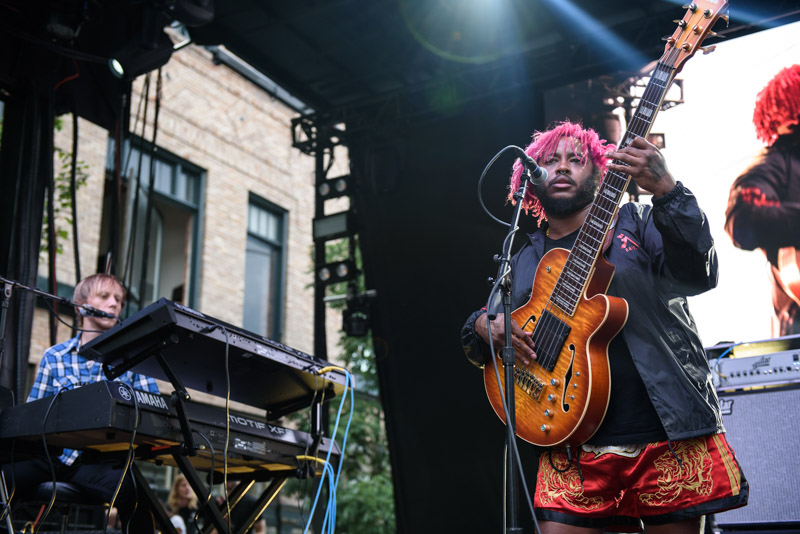 Mommy Long Legs brought their thrash punk magic to a packed and sweaty crowd at the Cha Cha. The decorative sombreros wafted in the breeze above head as they shouted earnestly over surf-tinged lead guitars with contagious ferocity. After just one song the audience was moving, bobbing, and singing along, and generally acting as if it wasn't 700,000,000 degrees in there. How do they do that?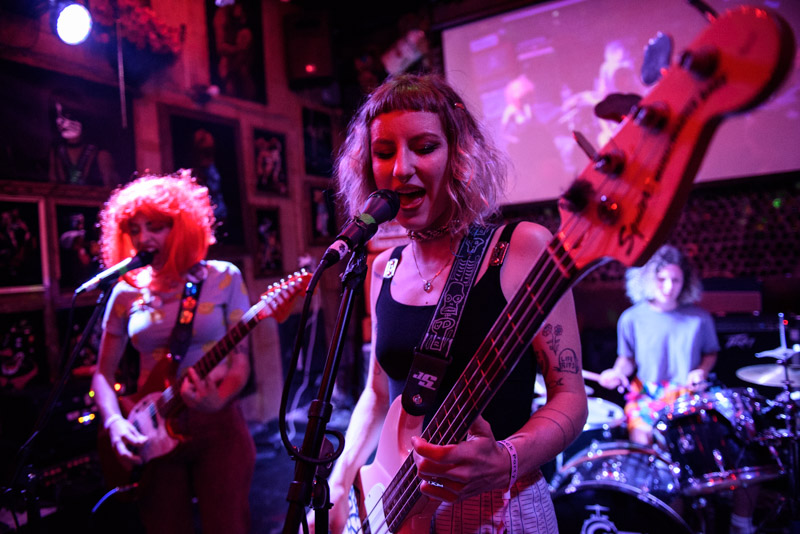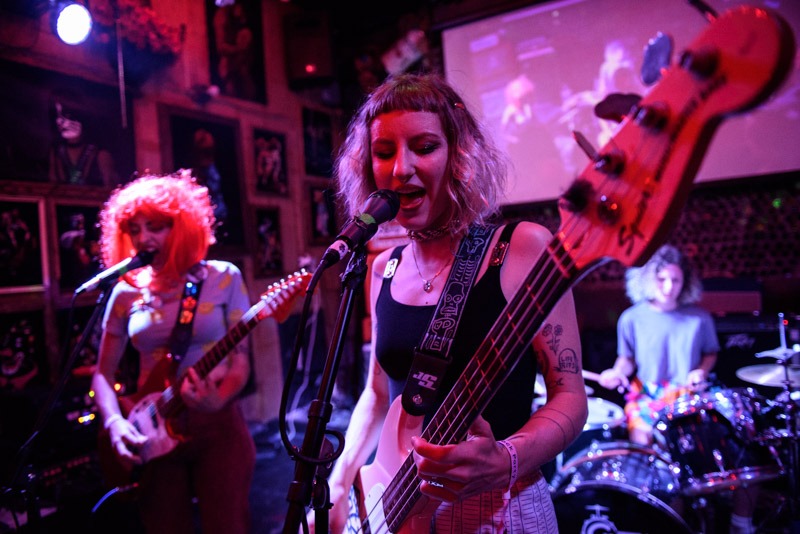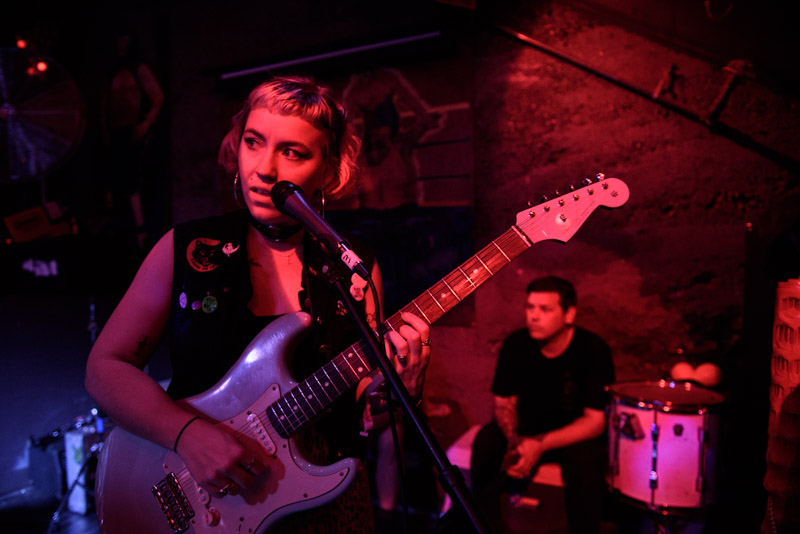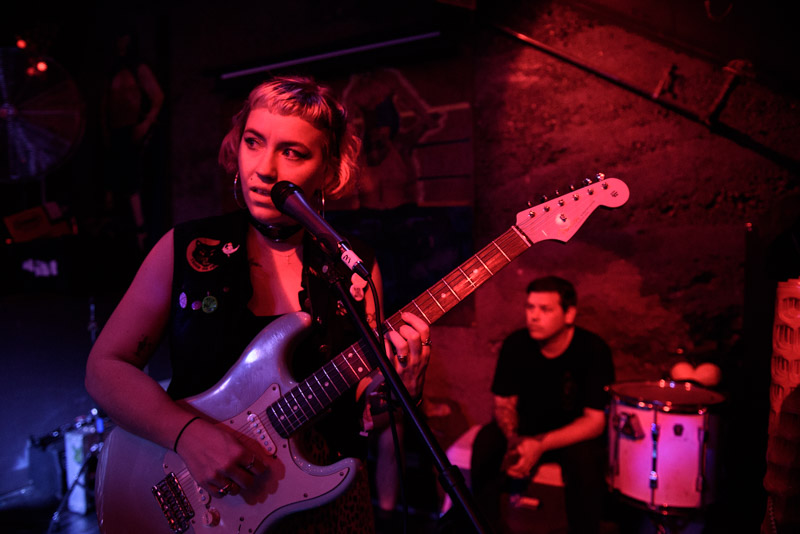 You know that you're in for a delightful experience when a band sound checks with random snippets of animated musicals and invented ditties. That's what Cherry Glazerr was doing when we arrived. Before things even got going, we were treated to a brief rendition of lines like "When I was a young wart hog" from The Lion King and "Poor unfortunate soul" a la The Little Mermaid, as well as my new favorite tune "Su su su su Susan Sarandon."
After that fantastic interlude, the band proceeded to tear the stage to pieces with unabashed cymbal crashes, serpentine guitar solos, and synth lines made from jittery spikes and electronic whistles. Clementine Creevy's vocals completed the magic potion, alternating between commanding croons and impassioned screams without missing a beat.
"Thank you," they said to the screaming crowd, "We're Father John Misty."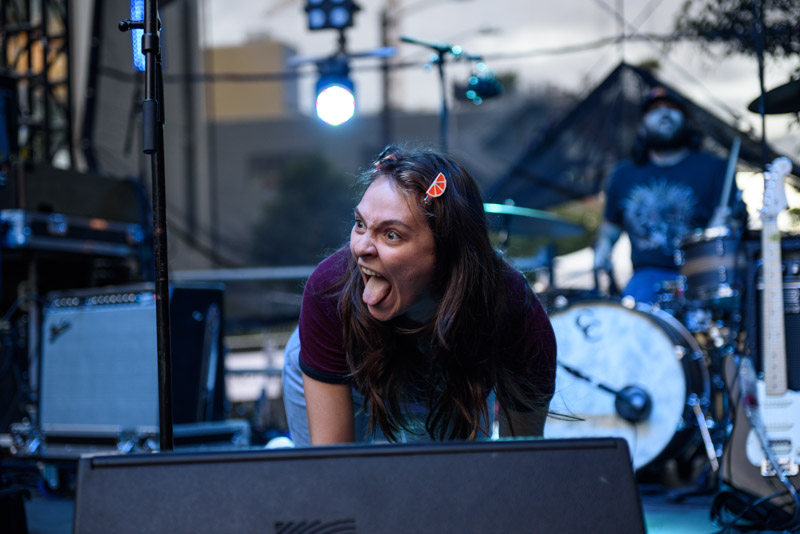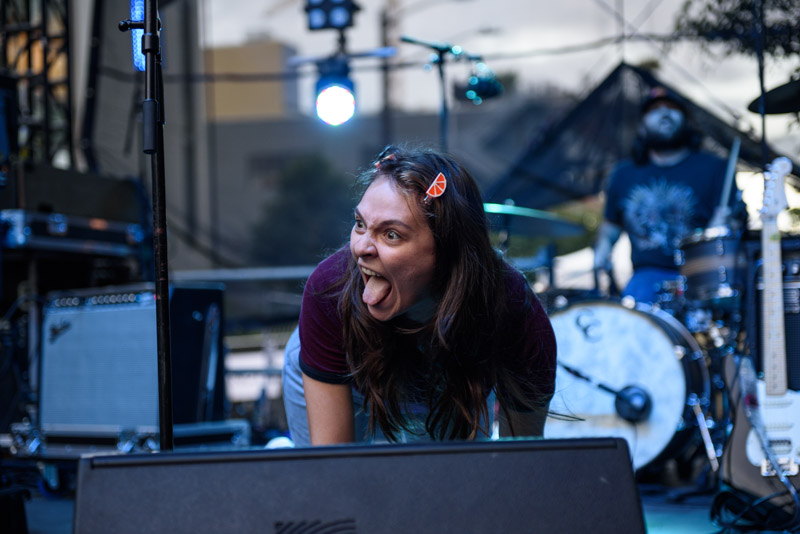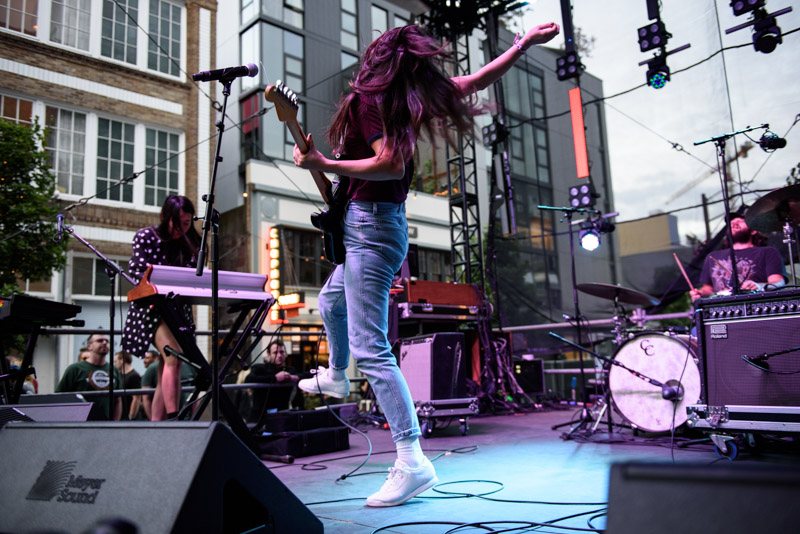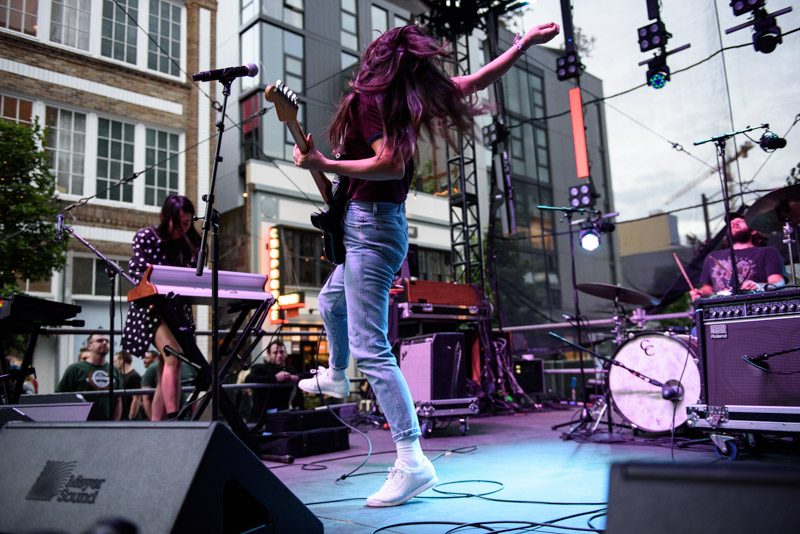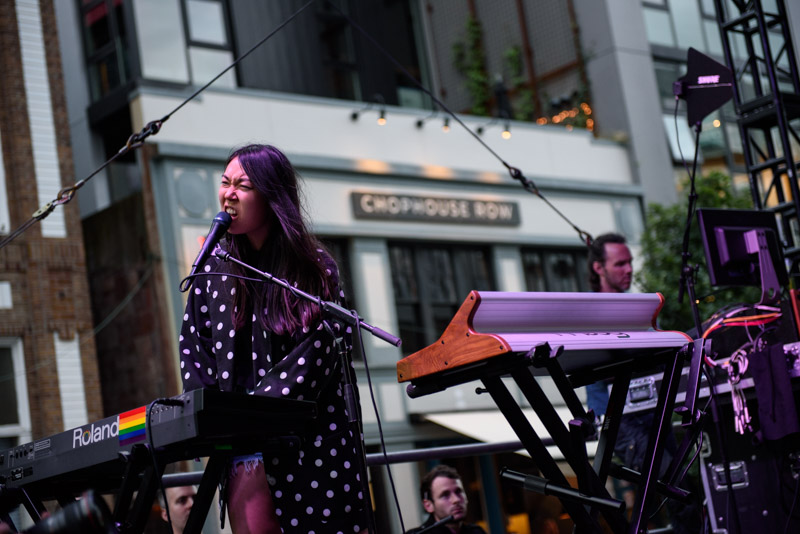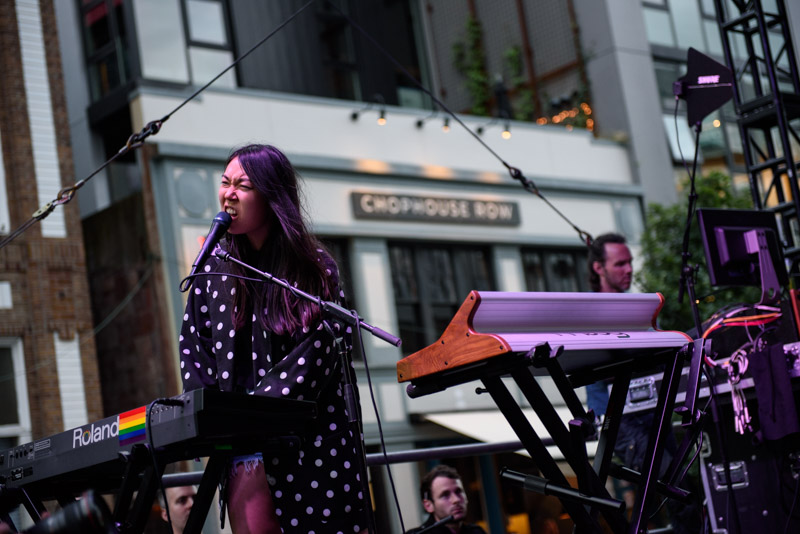 There is just something about Wolf Parade that makes me want to sway back and forth while keeping time by waving a flagon of beer. Their saloon rock sound is filled with call and response vocals, falsetto "oos," and warbling "uh ohs." Spencer Krug and Dan Boeckner shared the responsibility of lead vocals, trading off from song to song while the reverb-heavy guitar glued the pieces together into indie rock perfection.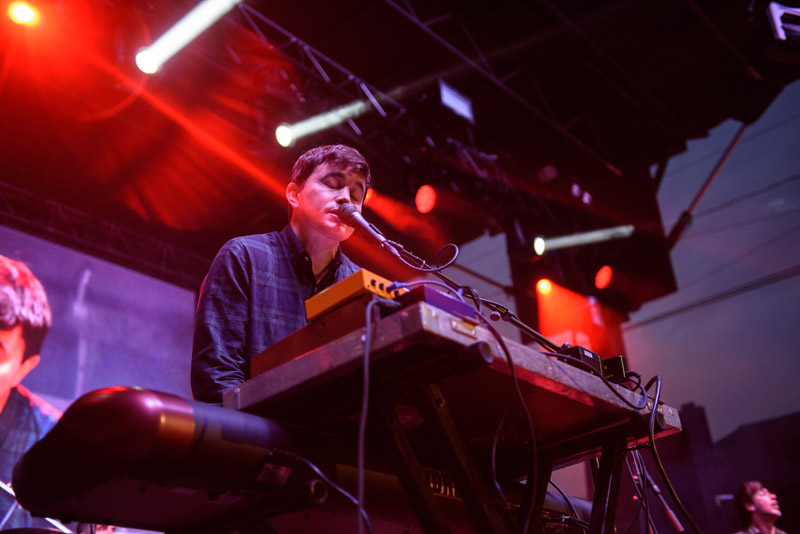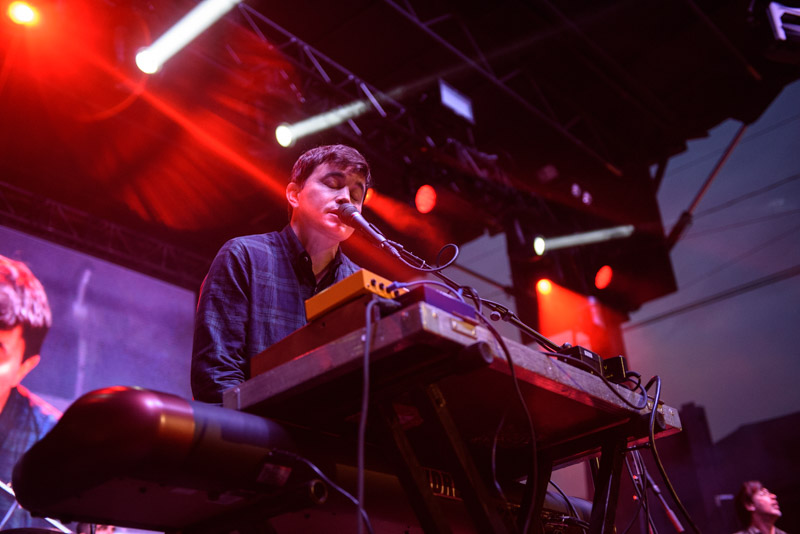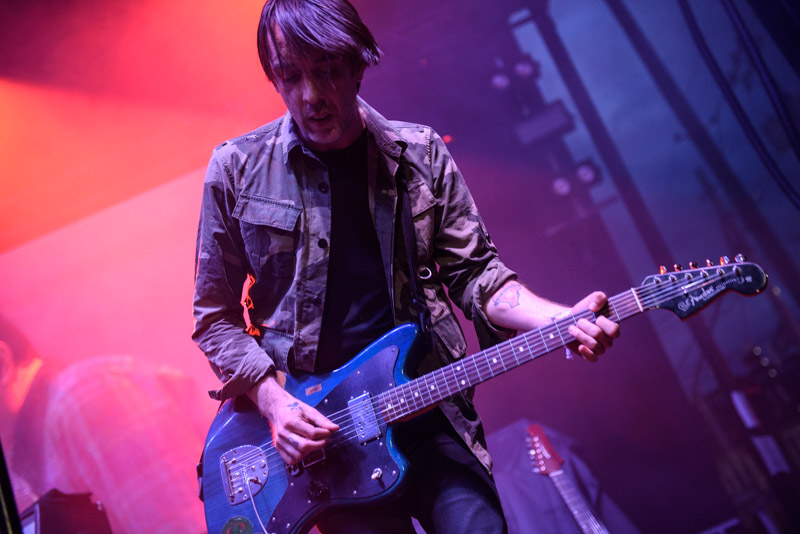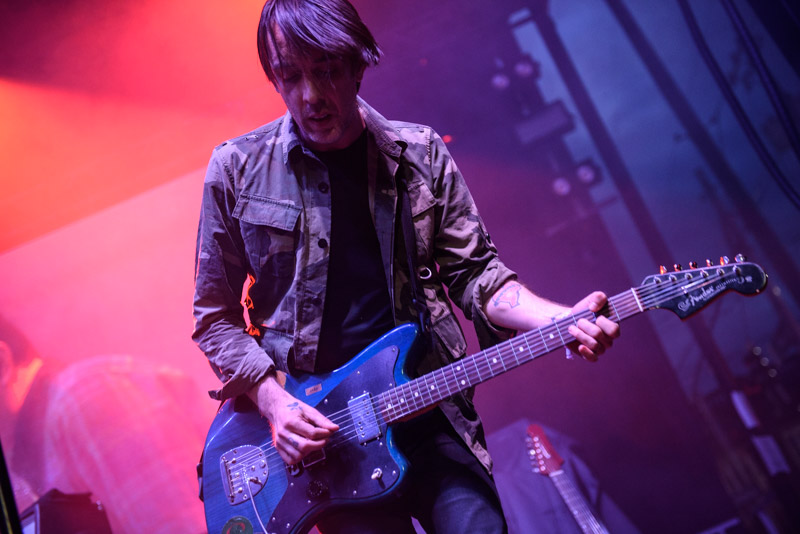 "We're gonna burn this stage to the mother f-cking ground," Killer Mike told the screaming crowd at the beginning of Run the Jewels set. The hip-hop duo proceeded to do just that driving the crowd with their aggressive tracks and brilliant lyrics. Although I'd be hard-pressed to pick a favorite from their cannon, "Nobody Speak" stood out as a favorite of the night. "I am sick / I will punch a baby bear in his shit." How do you beat that?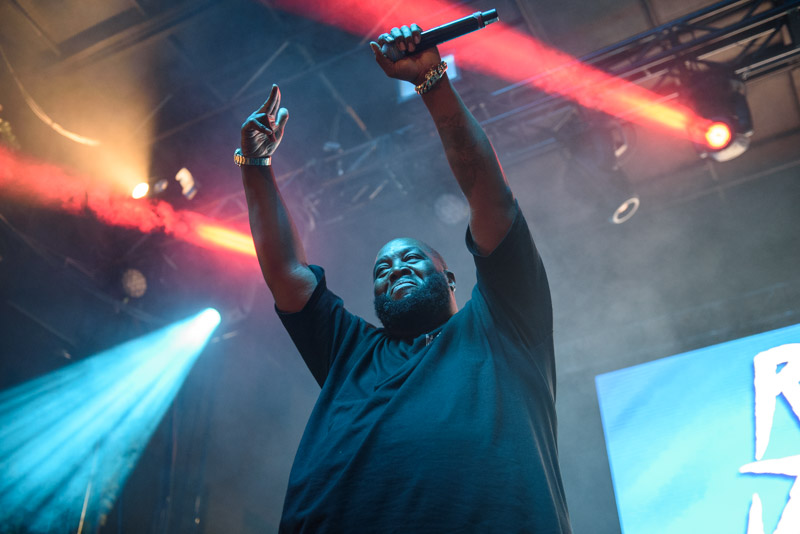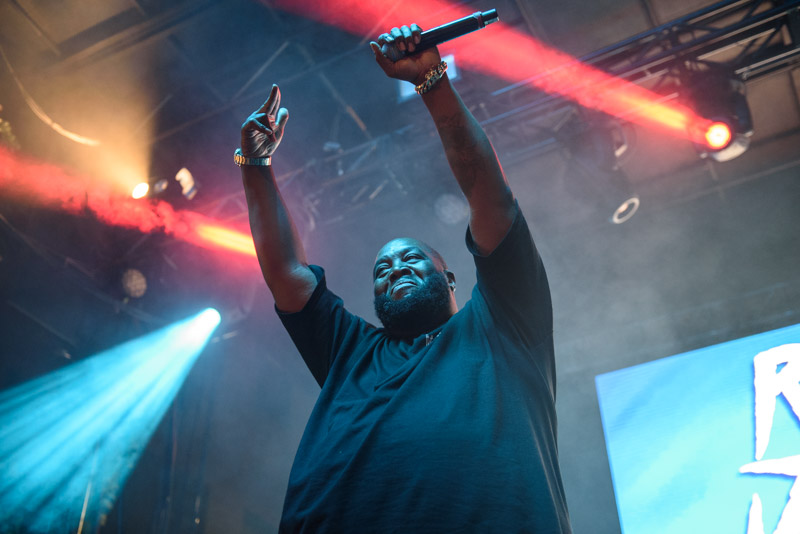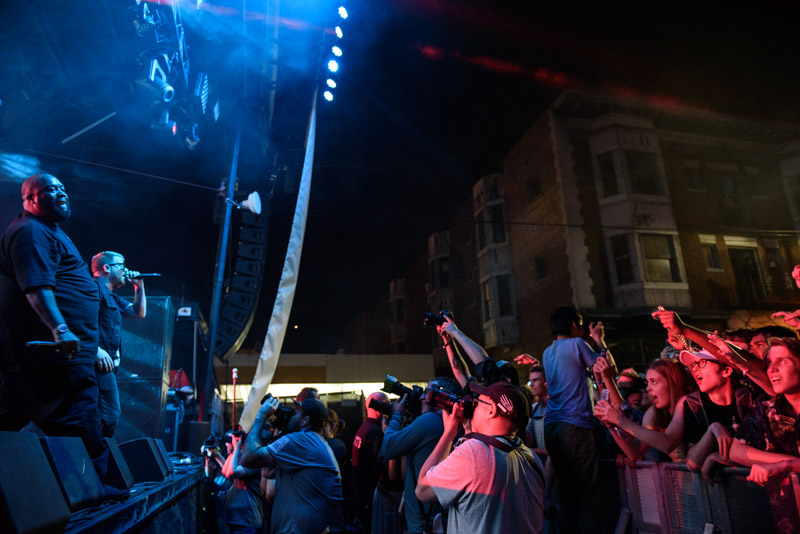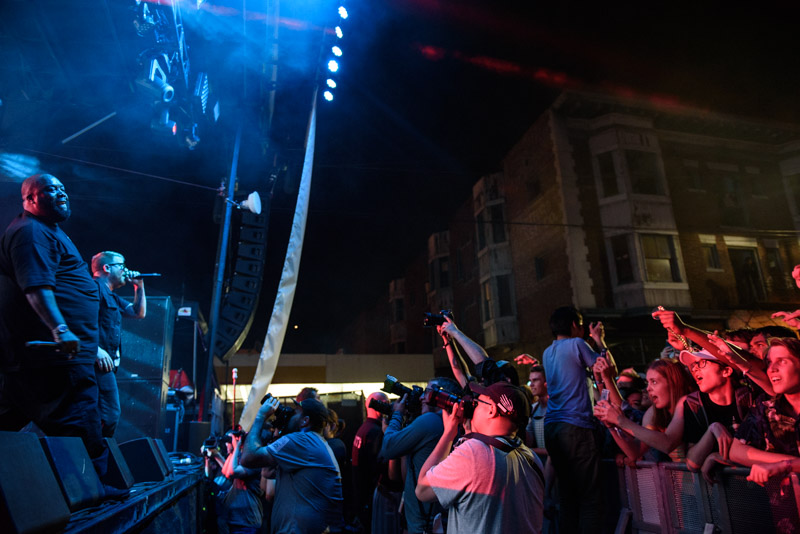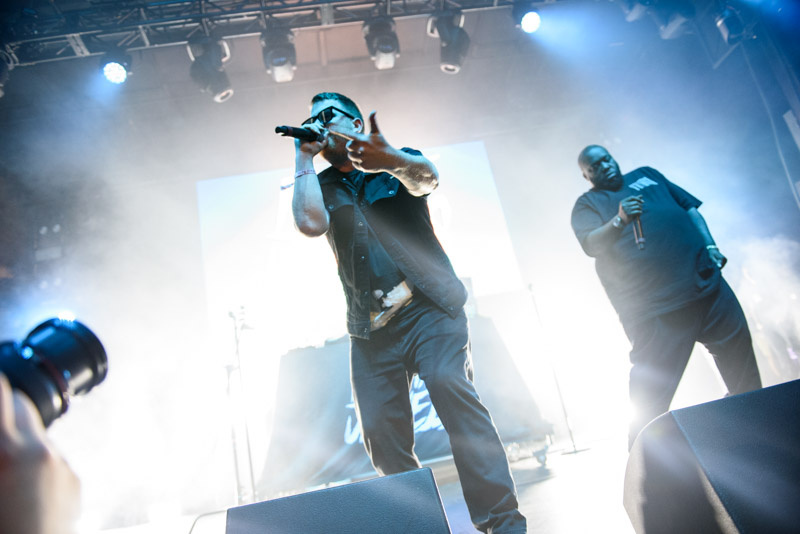 Although I was only able to catch a part of Austra's set, what I did see didn't disappoint. Katie Stelmanis' haunting soprano cut clearly through the synth-based instrumentation like a chilled knife. The crowd hula-ed and twisted with their arms spread to the sides. It was an ethereal dance party of mist covered palm fronds and electronic beats–an island paradise covered in frost.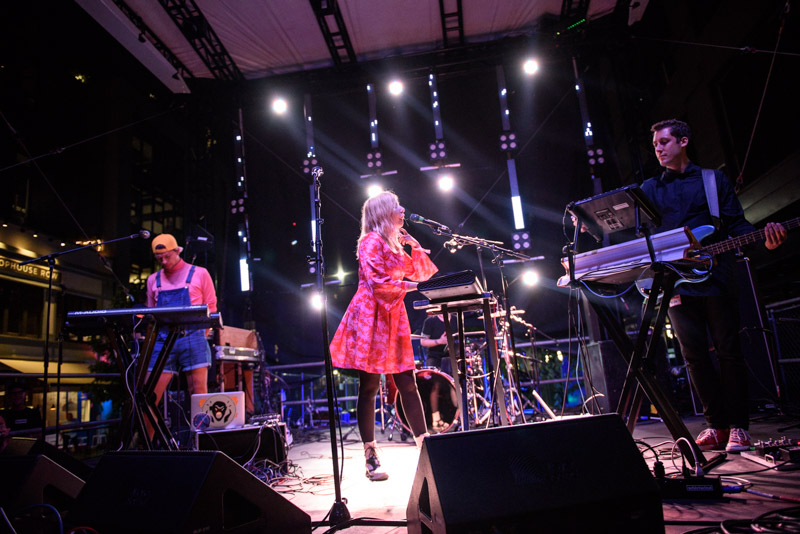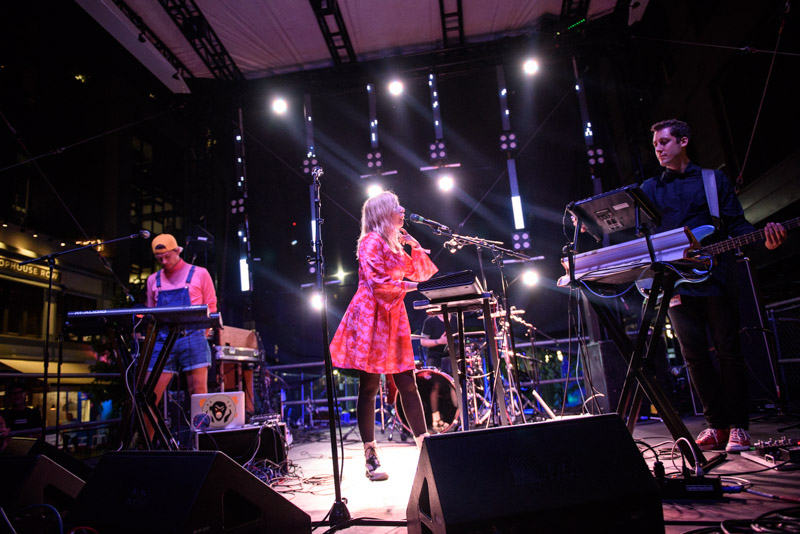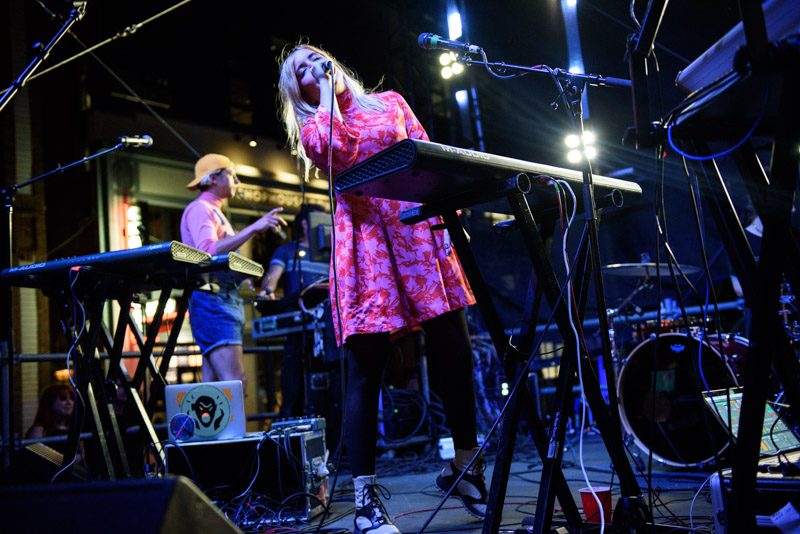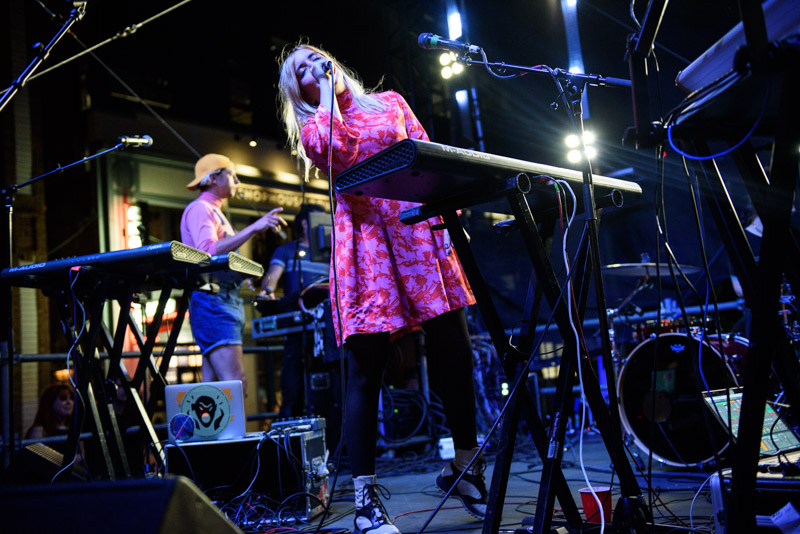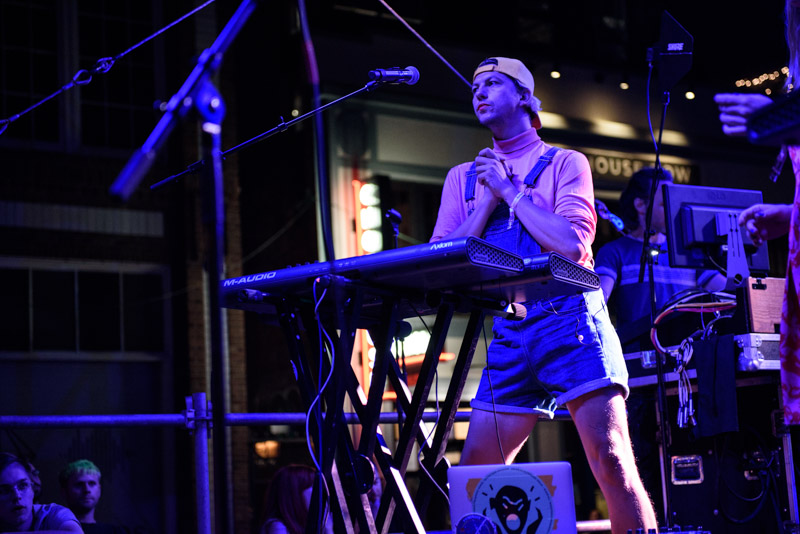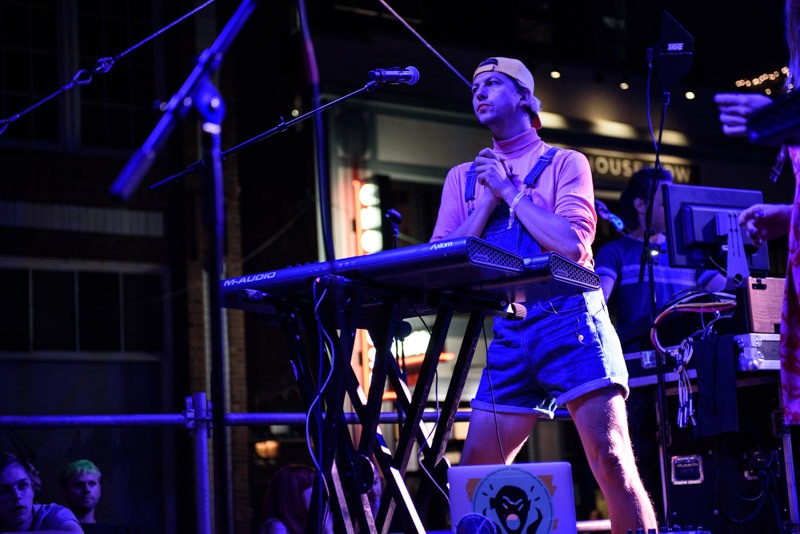 Alright y'all! It's just about time for me to head back out. We'll see you out there, and don't forget your sunscreen! 
(Photos by Brady Harvey.)