Block Party day two was filled with interesting parallels. Two bands had the word "giant" in their name and two performers had backup dancers. Was it a sign? I don't know, but it was a pretty great day.
Highlights:
First up was a trip to the distant past with Prom Queen. Lead singer and guitarist Celene Ramadan lead her band of well dressed folks through a mid-century set that would make David Lynch swoon. Understated drums and sax perfectly accented twangy guitars, swirling the audience away to a gymnasium filled with powder pink balloons, glistening bubbles, and glittering gold decorations. 
I absolutely love Prom Queen's lyrics. "Lately I've been a little catatonic and monosyllabic." Their clever lines are simultaneously modern and a throwback to something you'd hear on the oldies station in your dad's wood-lined station wagon."Am I happy or just manic?" Ramadan asked the crowd. Whatever the answer, we were hooked.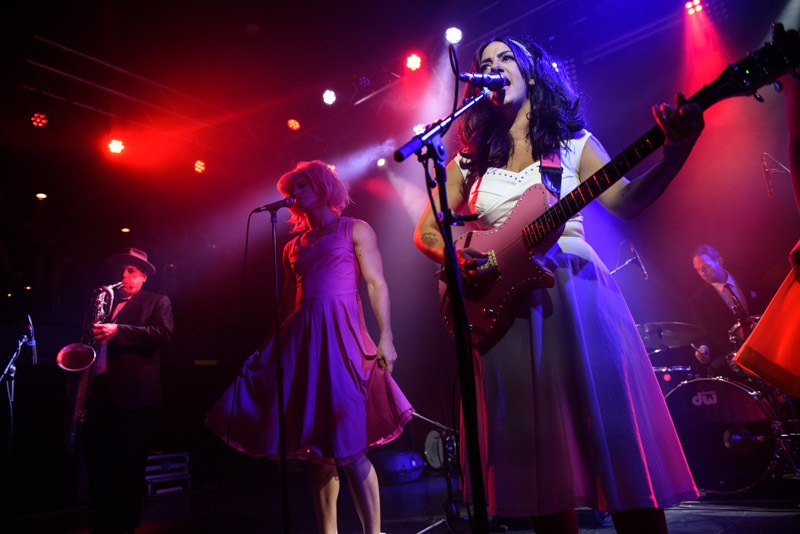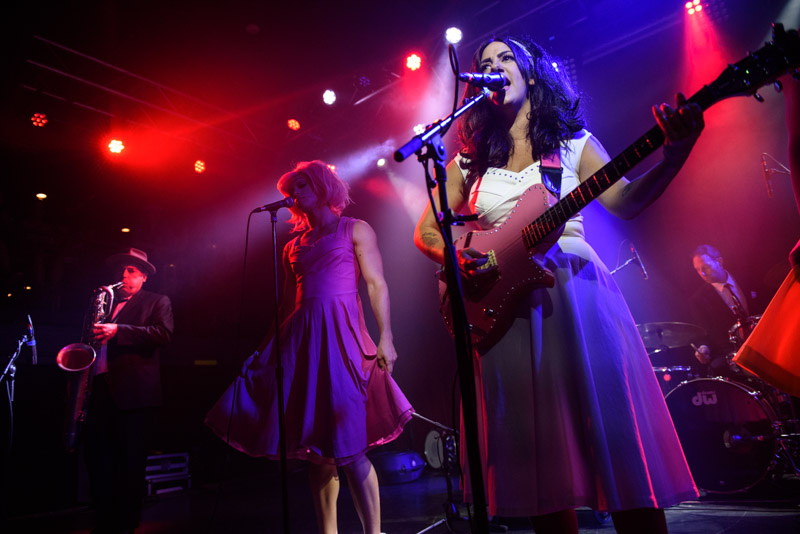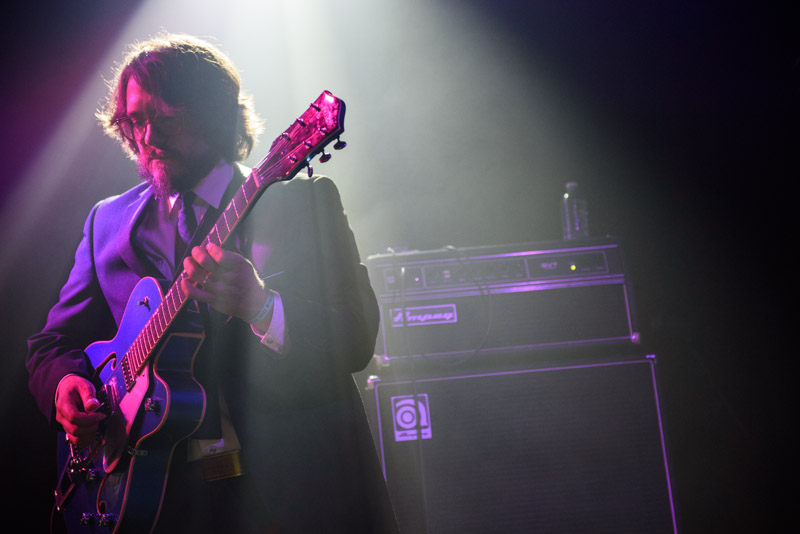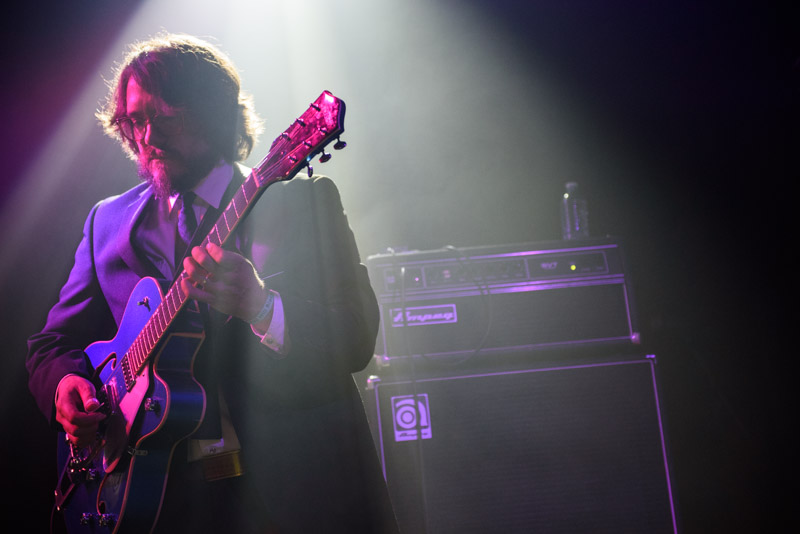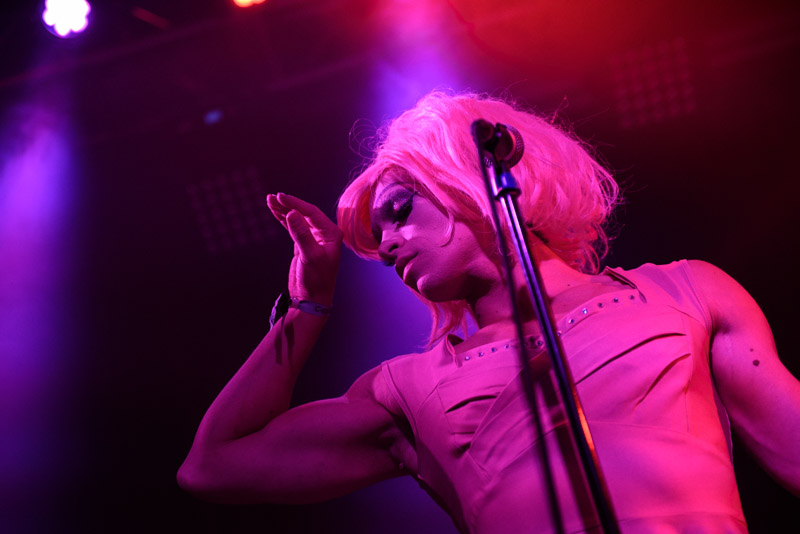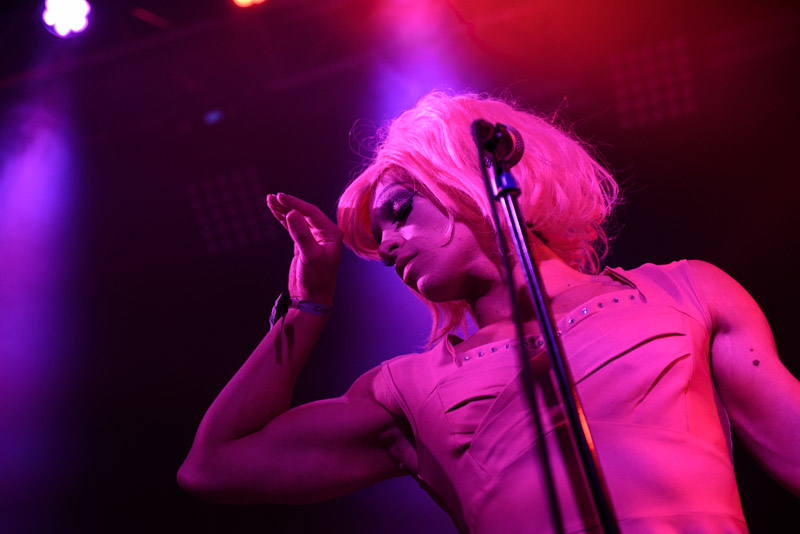 Everyone everywhere loves a lead singer/drummer. Such was the case when Whitney took the stage. It would have been impressive enough to have said singer/drummer, but Whitney does one better. They have a trumpet playing keyboardist (or a keyboard playing trumpeter, take your pick). That's right, this guy was playing two instruments at once. Like at the same time. I know. I wish I could too.
Whitney's music is filled with slide guitar, rhythmic keys, and brass. It's indie pop with a dash of country stirred in to create straight up road music. This is the sound of a Montana vacation. Just take a listen to their song "Polly" and you'll see what I mean.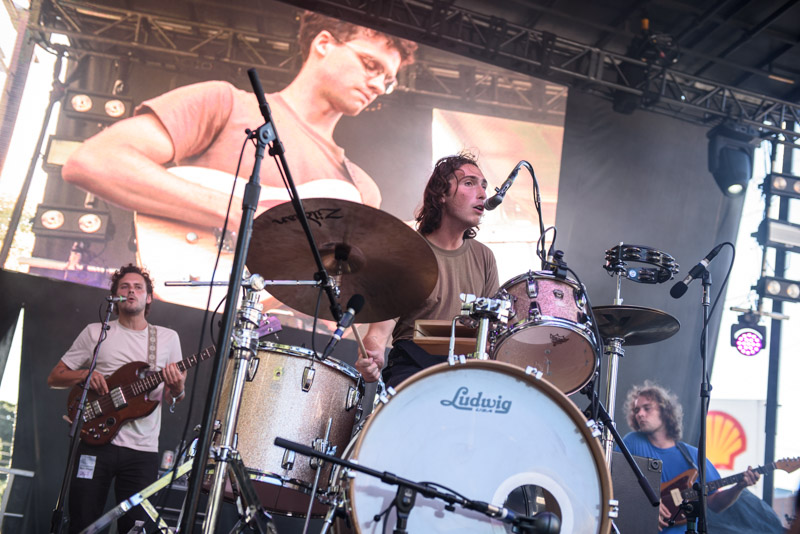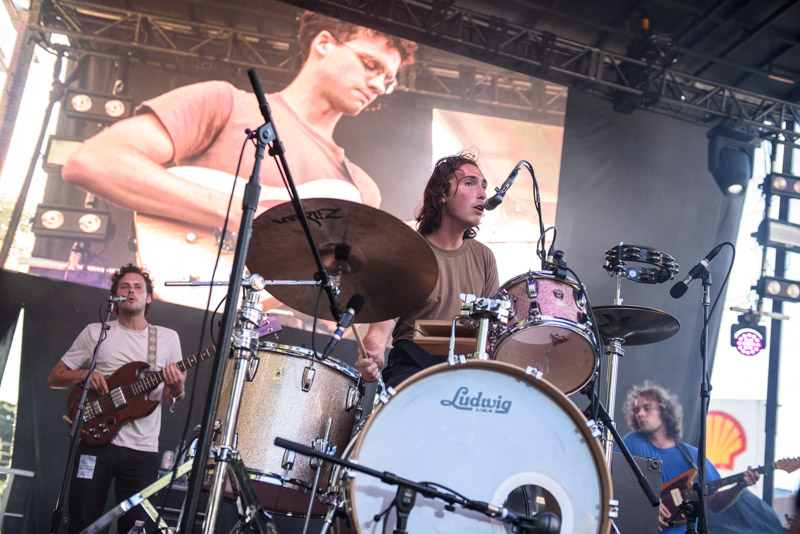 Youryoungbody captured the Barboza audience with their hypnotic style of darkwave.
Their layered, dramatic synthscape filled the room with the atmosphere of a lush forest at night. Meanwhile, Duh Cripe's vocals filled the gaps with large rounded vowel sounds like Nico dipped in maroon paint.
Listening to Youryoungbody is like walking into a grown up Neverending Story–an epic 80s quest against a foe so large the only name big enough to describe it is "the Nothing." This feeling is especially present in their new song "Intentions", which was released July 20. Take a listen; enjoy the journey.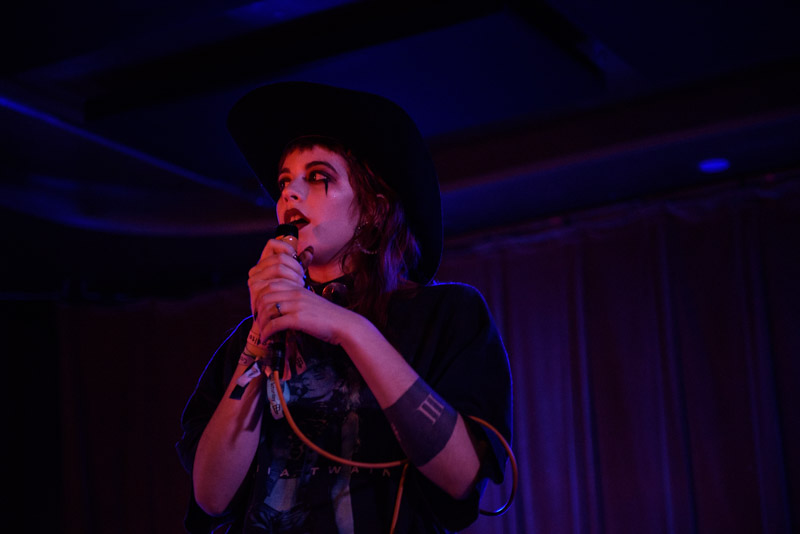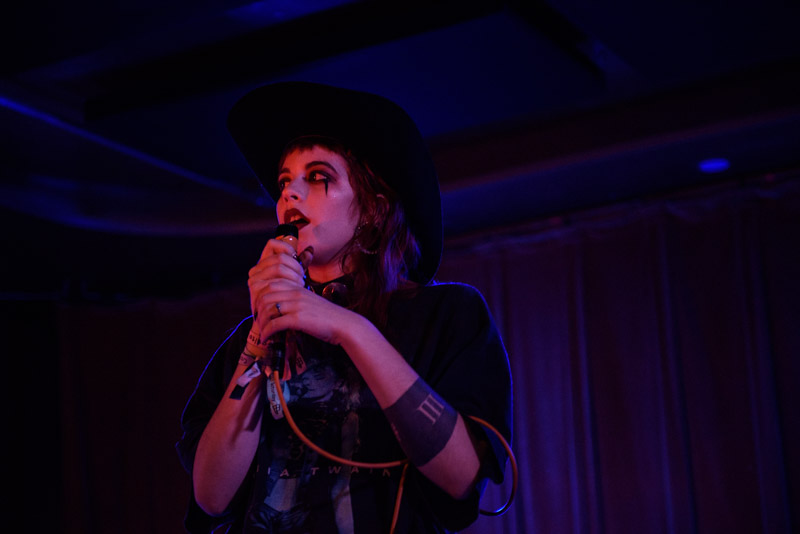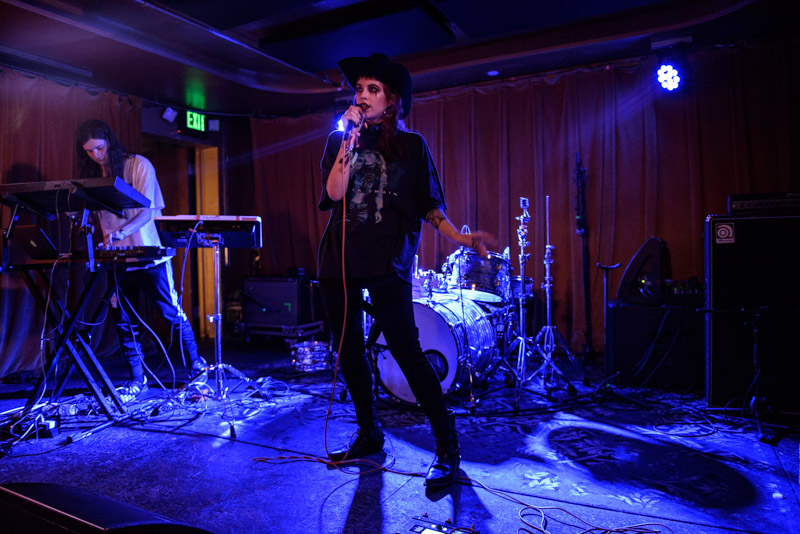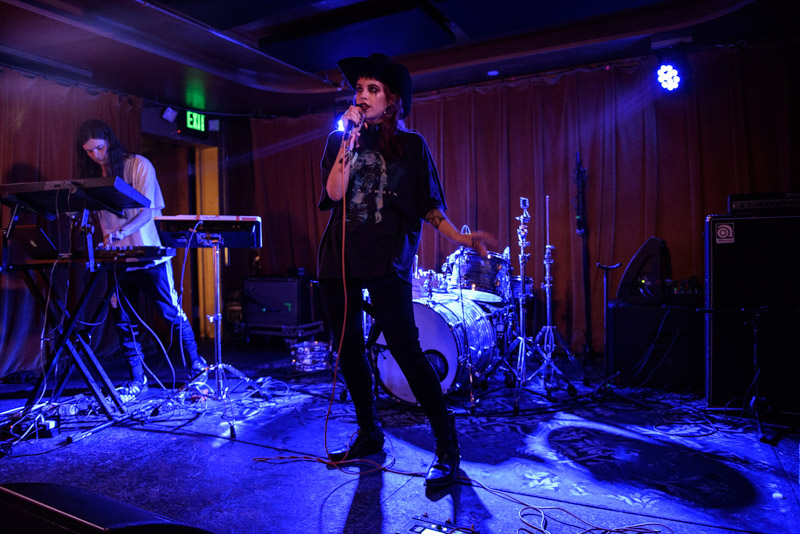 Lizzo is the real deal. She can sing. She can rap. She can dance. She's a superstar.
The Minneapolis-based musician took us on a 45-minute choreographed stage show of amazing. She pushed the crowd into an Instagram frenzy when she commanded, "I want you to pull your cell phone out right now and take a picture of my ass." All while driving beats and beautiful backup dancers keep the crowd moving.
And yet, Lizzo knows how to keep a crowd captivated regardless of the tempo. As she transitioned to a slower song, she asked the audience to stay with her. "It's not always about turning up, but it is about turning out."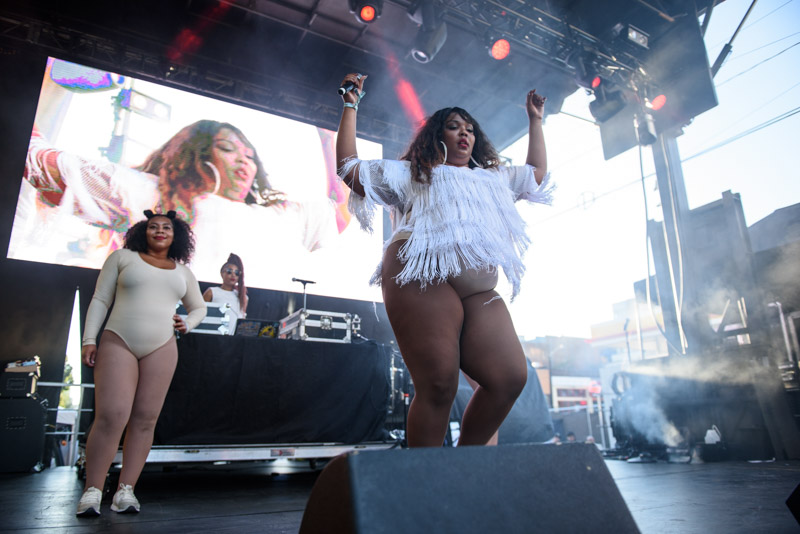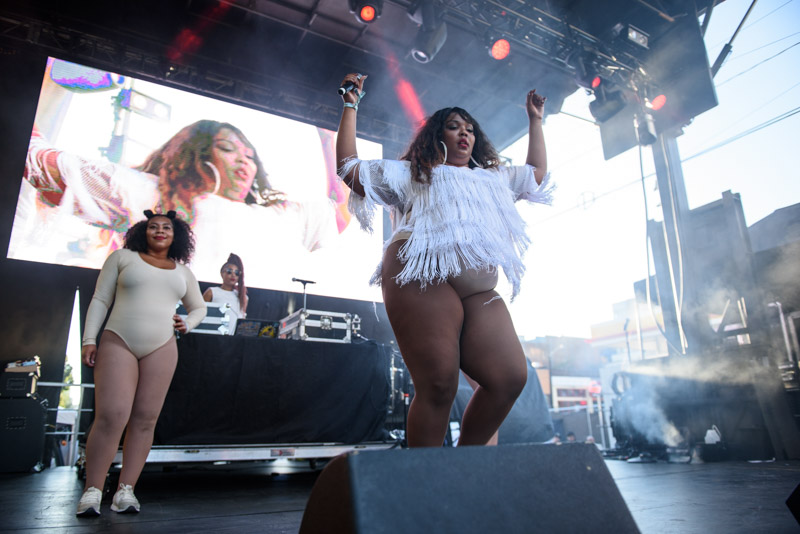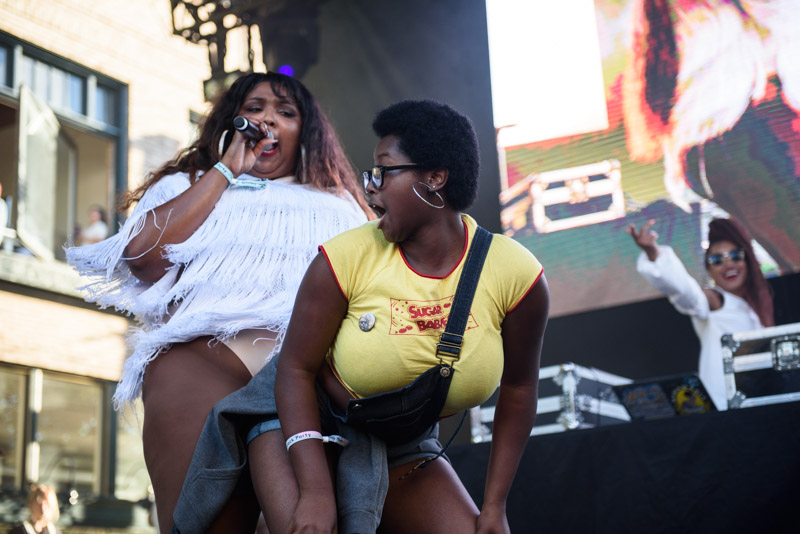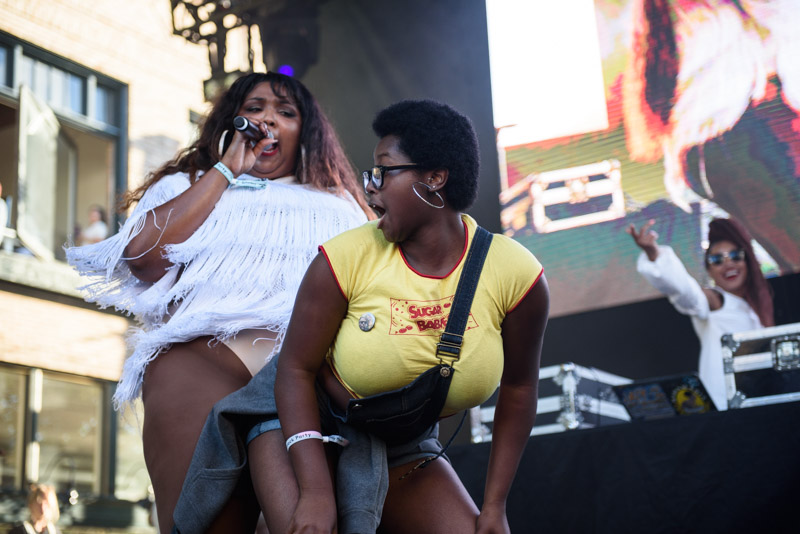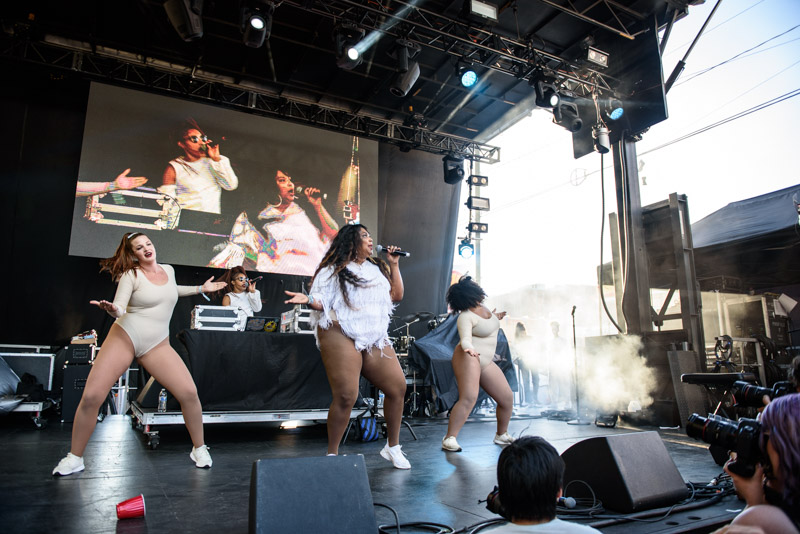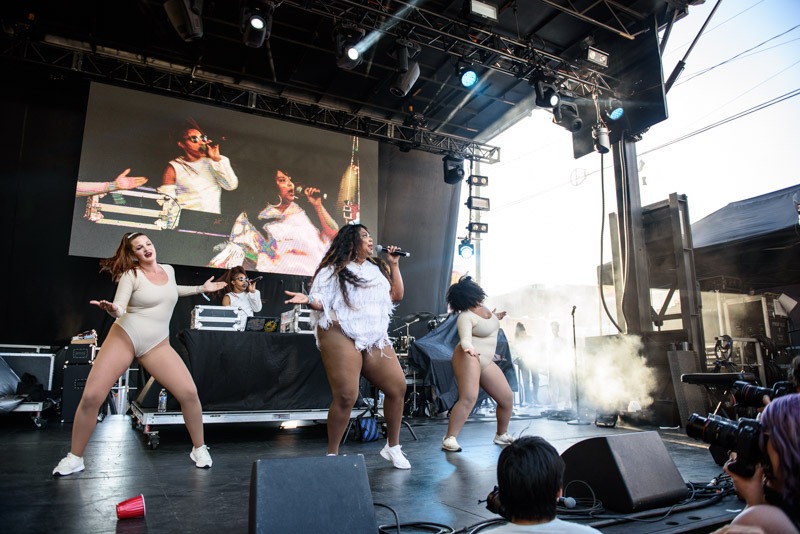 Naked Giants is garage rock done right. Plain and simple. Their excellent songwriting skills and limitless energy make the classic setup of guitar, bass, and drums seem like so much more. I found myself in a sea of head banging that spilled out from the Vera stage all the way back to the captives in the beer garden.
With notable influences like Jimi Hendrix and The Blakes, Naked Giants are carrying on the grand tradition of Seattle rock.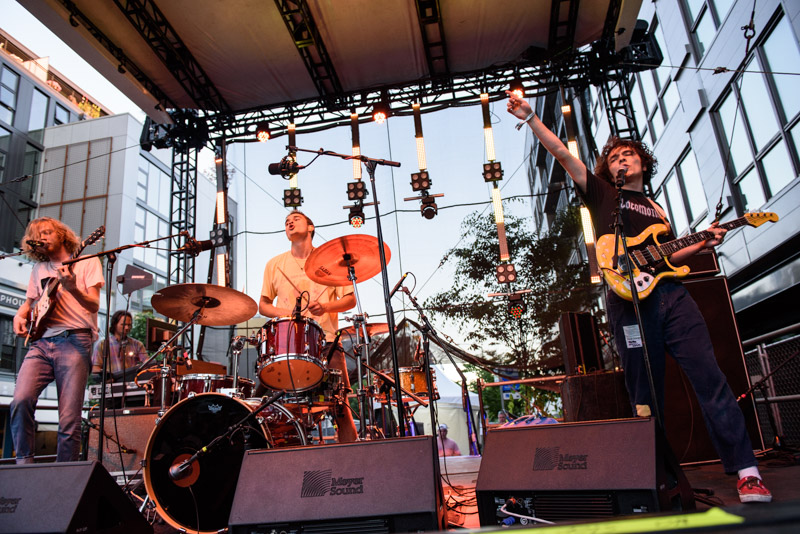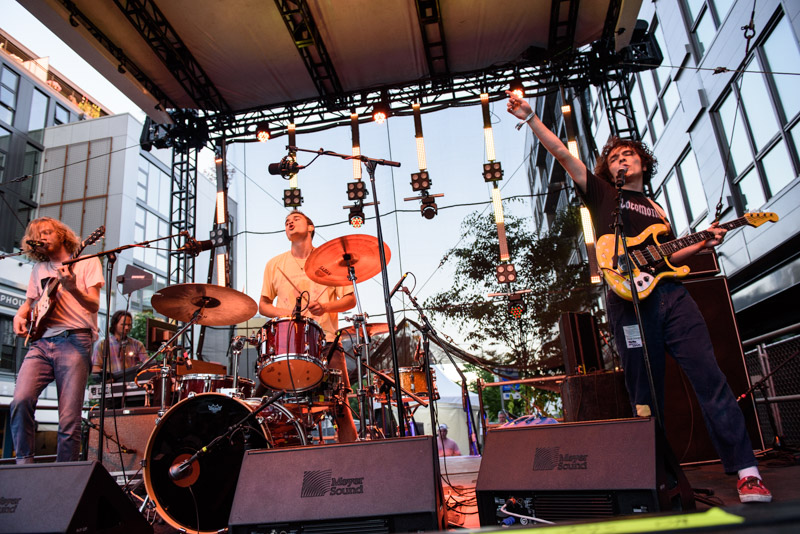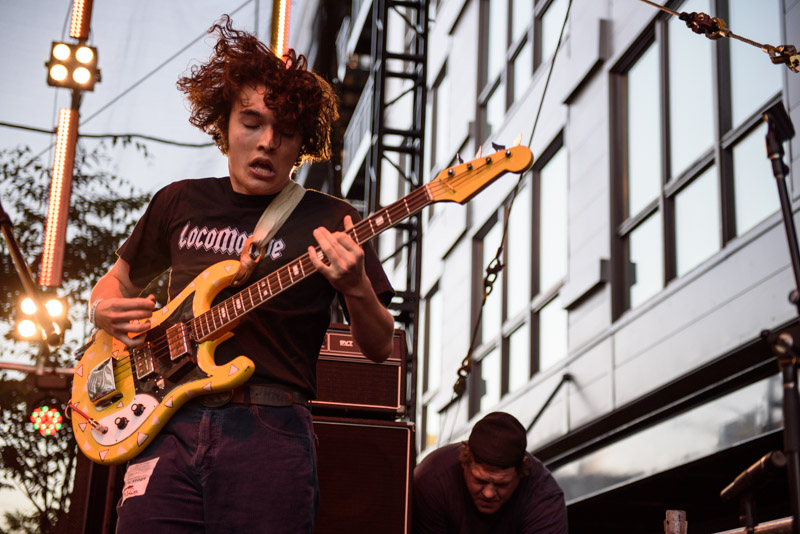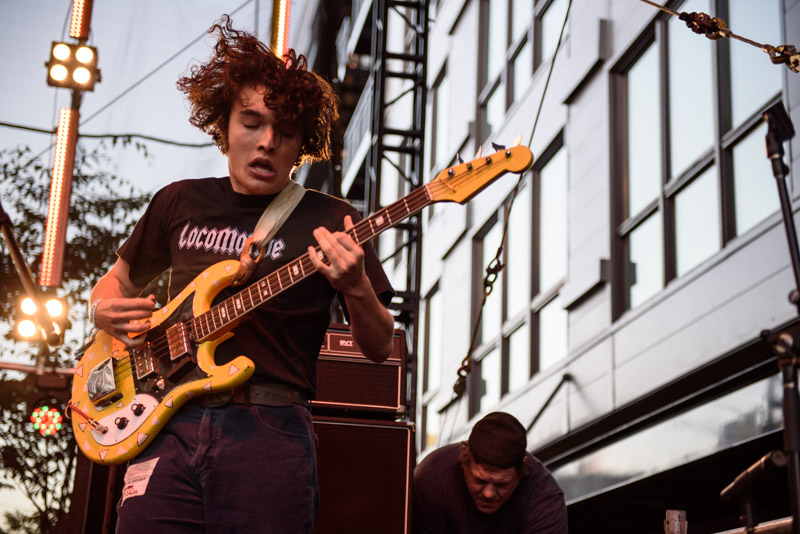 Before Jai Wolf even appeared he had the audience in the palm of his hand. The empty stage pulsed with blue light as the delicate first lines of "With You" by Dirty South washed over the crowd. Then the familiar sound of Jai Wolf's remix of the song began. Then we were off on a 40+ minute dance odyssey.  I'm always pleased when someone can get Seattle dancing. Way to go, Jai Wolf. I approve.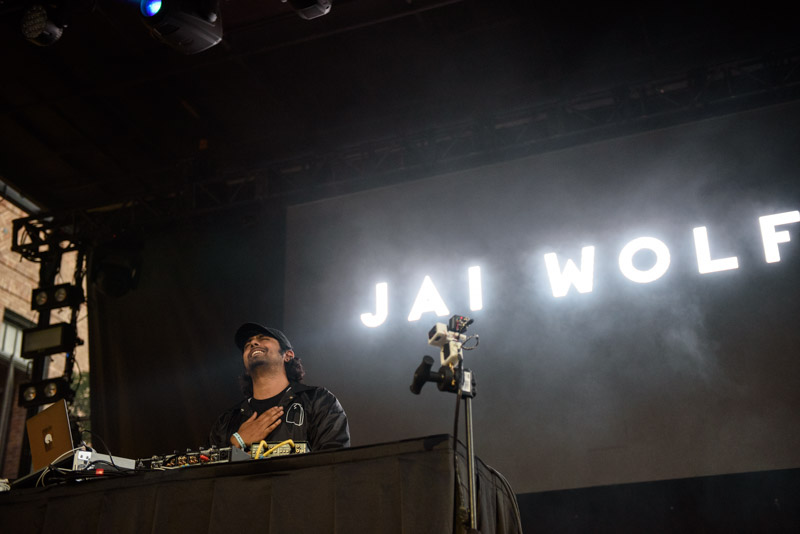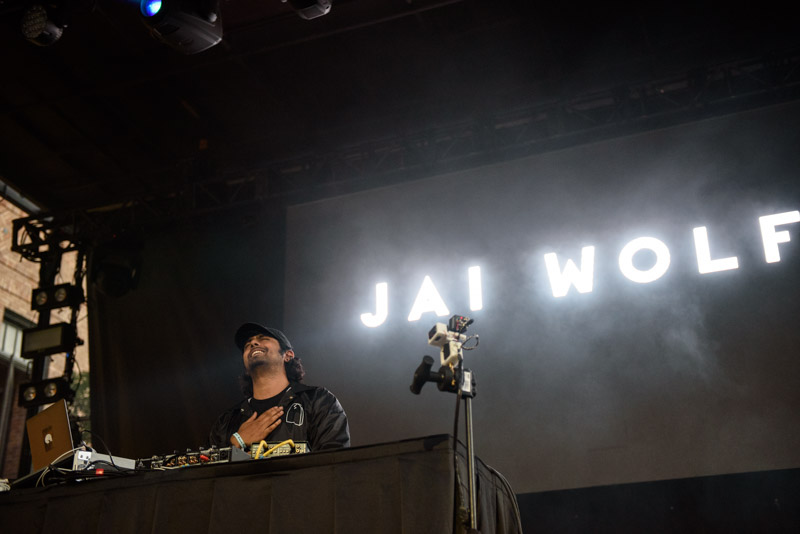 Here is a list of things that happened during Magic Giant's set:
Band member played harmonica and banjo at the same time

Lead singer got down and dirty with the crowd

Guitarist stood on the bass drum

Lead vocalist played a floor tom

Banjo player set down the banjo and played the fiddle

Everybody danced and sang in unison

Jumping
AND THIS WAS ALL IN THE FIRST SONG.
From there the guitar player put on a marching bass drum. Everybody played the drum kit at the same time. The lead singer climbed into the audience and jumped on someone's back. The guitar player laid on his back and clapped his feet.
If this band could be described in one word it would be: enthusiastic. Make sure you take a nap before seeing them live because they will sweep you away with their unbound joy.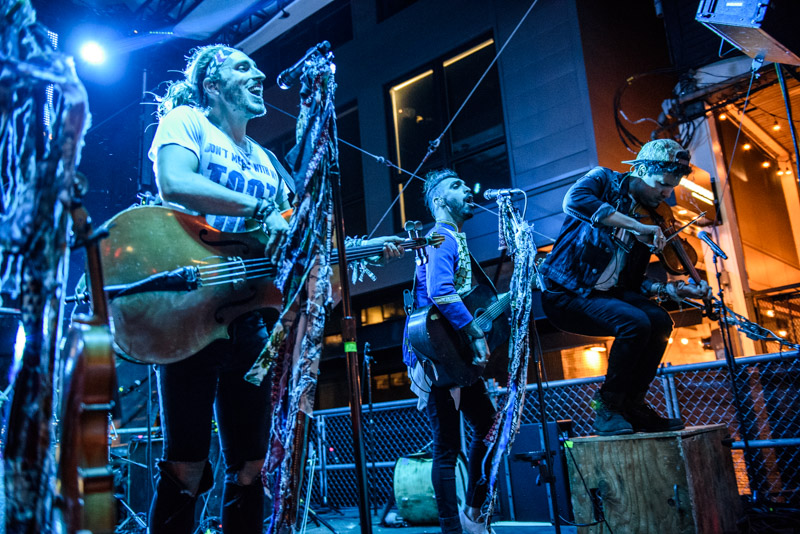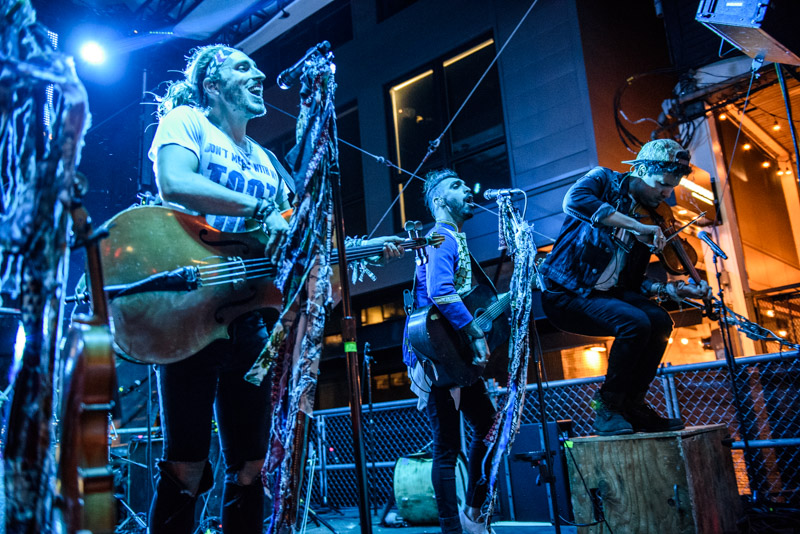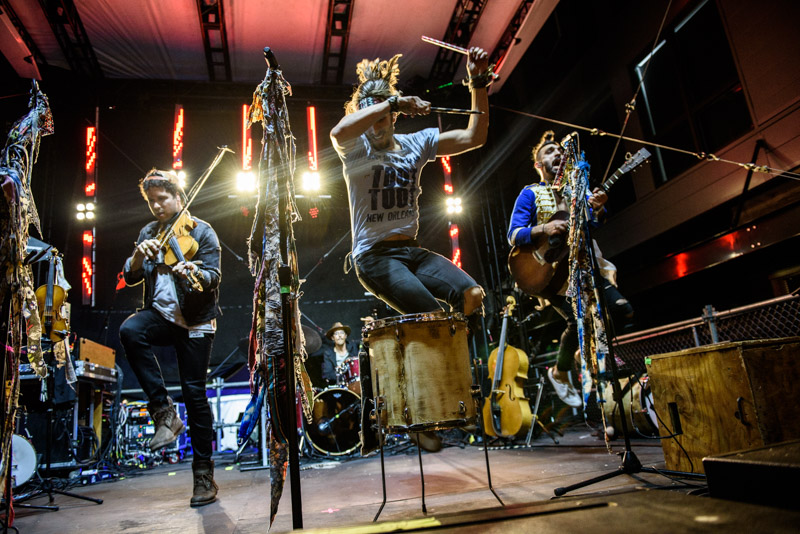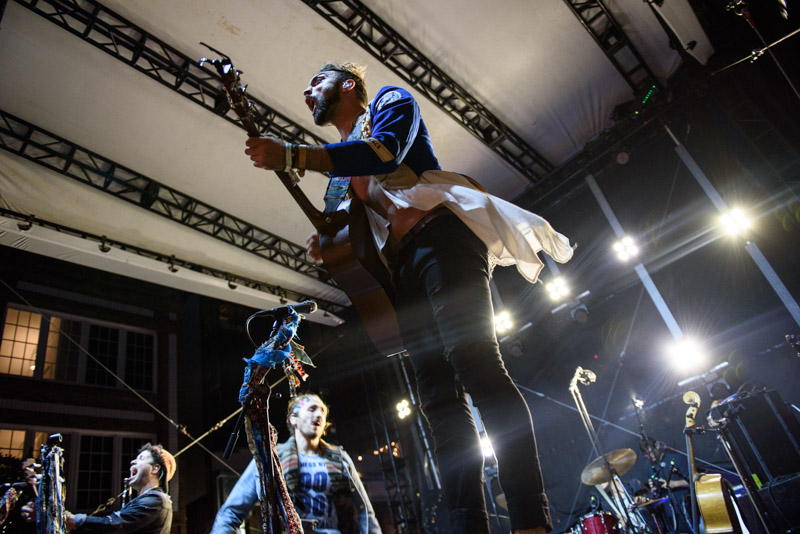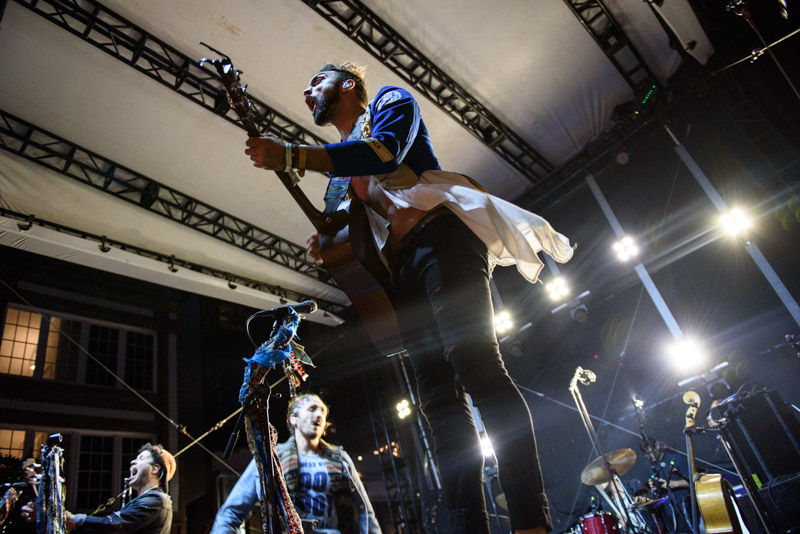 Once again, it's time for me to grab my stuff and head out the door. What are you excited to see this Sunday? Come say hi if you see us out there, and we'll do the same!
(Photos by Brady Harvey.)