Dude York was the first to take the stage this year, and they did so with sun baked afternoon abandon. They lazily plodded through the ripping guitar chords of "Black Jack" as if playing a show was the easiest thing in the world. YEA NBD GUYS. "Thanks for coming out so early. Clearly none of you have jobs." That's probably true. Their bassist Clare took a second to address the Meinert sized elephant in the room, commending the brave women who have come forward, since discussing a personal assault is an extremely difficult thing to do. She noted that Dude York has always promoted safety at their shows, and Seattle is a music community where we take care of each other so "please enjoy yourself in this safe space," and continue to watch out for one another. YESSSSSS. This is what we needed to hear this weekend. They finished out the set by throwing otter pops to the crowd from a nearby building's balcony mid song. FIVE GOLDEN STARS TO DUDE YORK.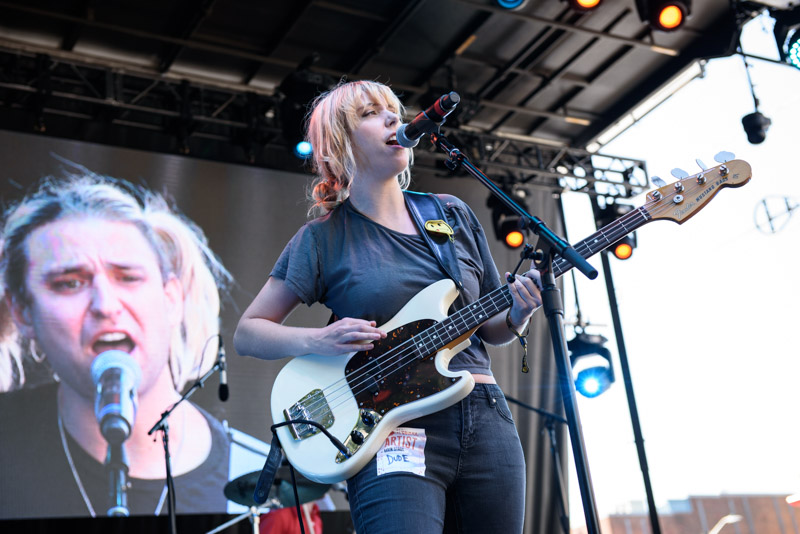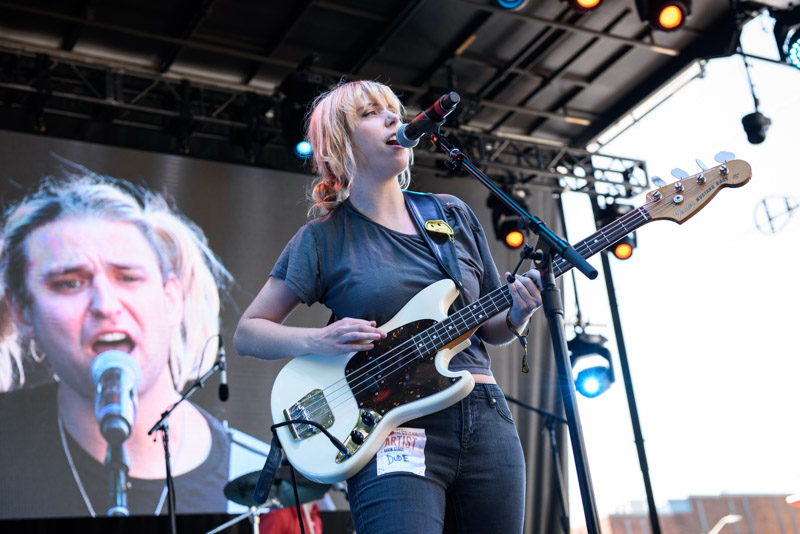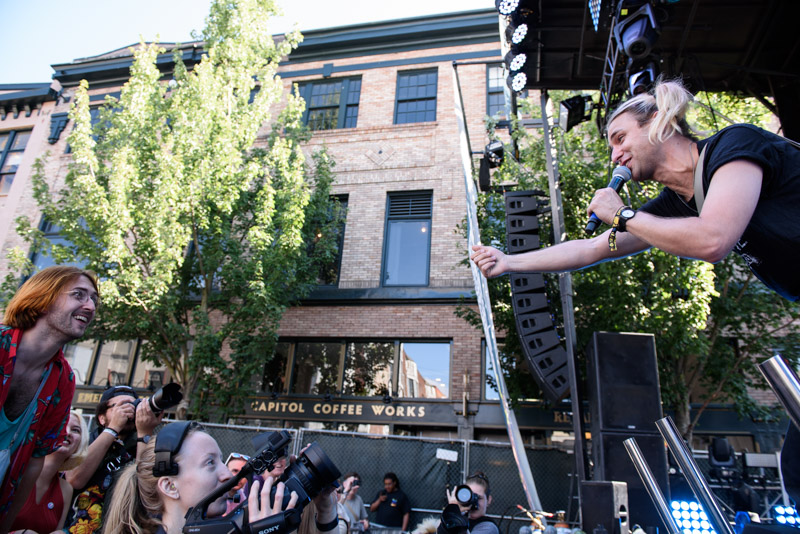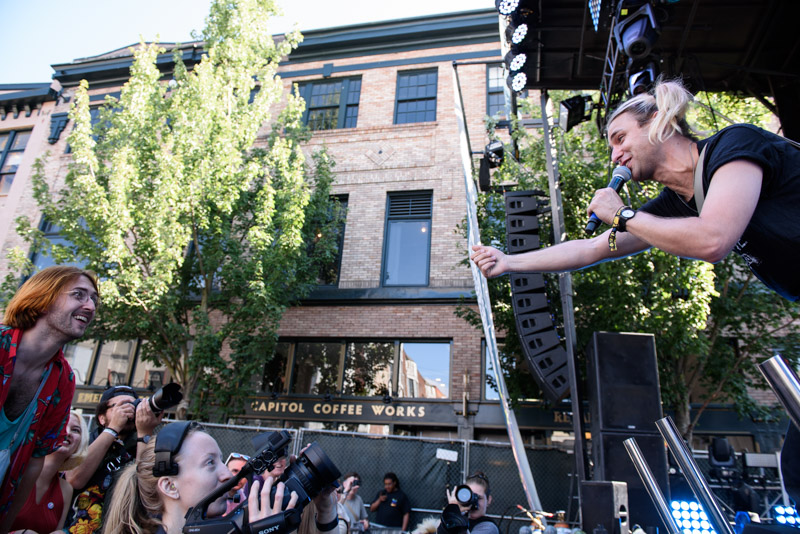 I don't usually give two shits about Facebook ads trying to sell me on things, but for the first time EV it actually influenced my decision to see a band. "OOH I've heard of them!" My subconscious quipped. I had no idea what to expect, but knew I'd be pleasantly surprised by Monsterwatch after I spied the plethora of pedals on stage. The singers' clothes whispered "Newsies" but his guitar screeched out an ultra punked version of The Fall on acid. "This song's about Jeff Bezos (fart noise,)" he said before they reeled into a number about rich dudes with fancy cars.  I AM SO STOKED ON THIS BAND YOU GUYS. I couldn't believe the crowd wasn't absolutely losing their minds for them. It was probably too early in the day for that but GEEZ, it was sounding as raw as Bleach by Nirvana! Get with it Seattle, cause this band is going places.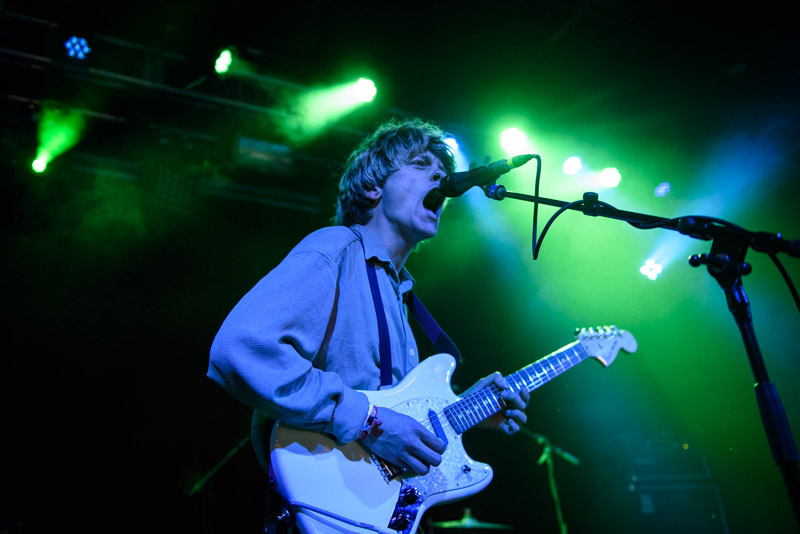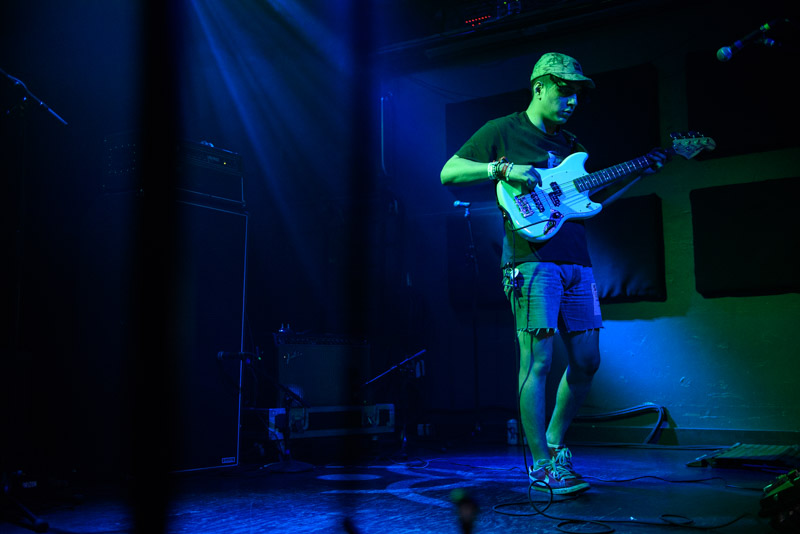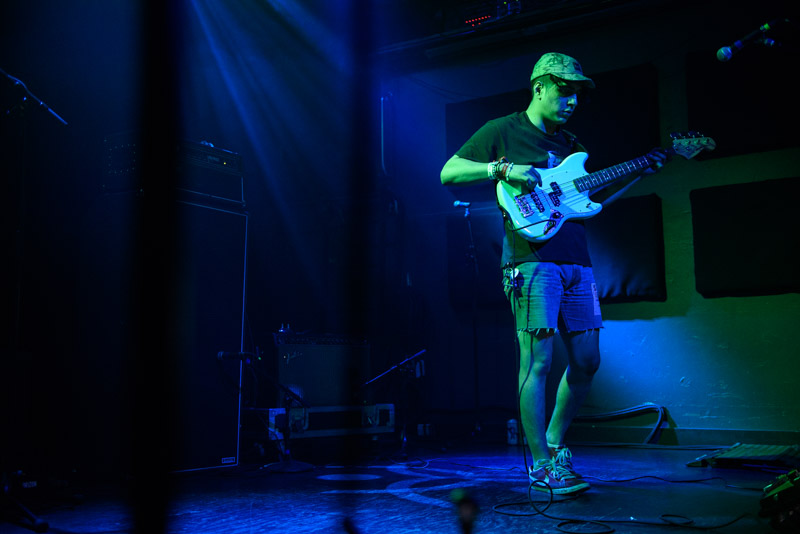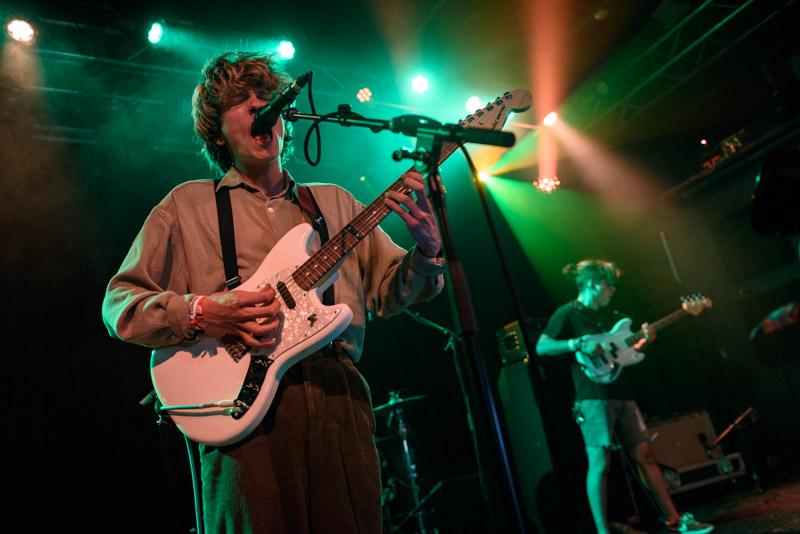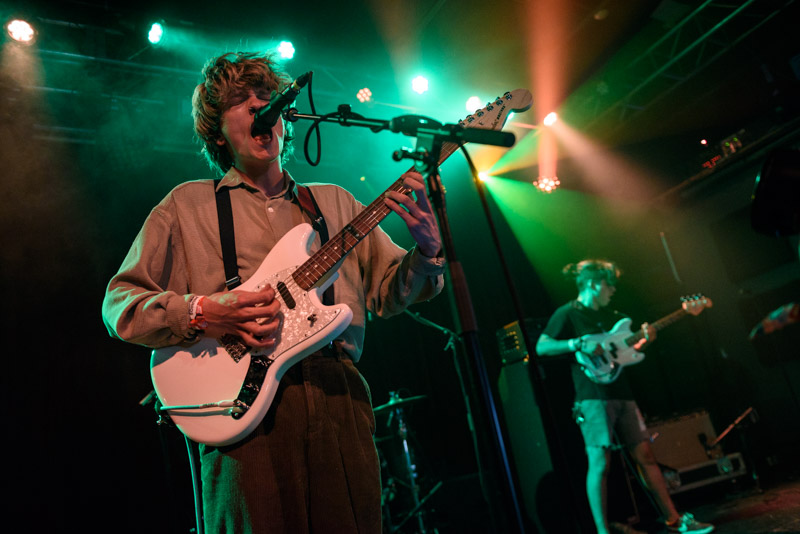 Cooked by the heat, I tried to figure out what to shoot next and if BOOBOOLALA is said "Boo Boo La La" or "Boob-Ooh La La!" I decided the latter is funnier and better as I walked into The Black Tones set. It was packed in there my friends, and chock full of photographers. If that's any indication, they are about to BLOW THE F UP. They took the stage and busted into an instrumental, bluesy explosion. The band is clearly close (not just because two of them are twins,) and spent the song sharing looks and laughs as they jammed. Eva Walker took to the mic between songs, super annoyed that the dress she was wearing could've caused a classic "wardrobe malfunction," so now she'd have to spend the next 30 minutes of their set in a hoody sweating her ass off. Sounds like she narrowly missed a BOOB OOH LA LA. The three piece's weighty stage presence filled the room and Eva's vocals soared with a throaty soul fueled fervor.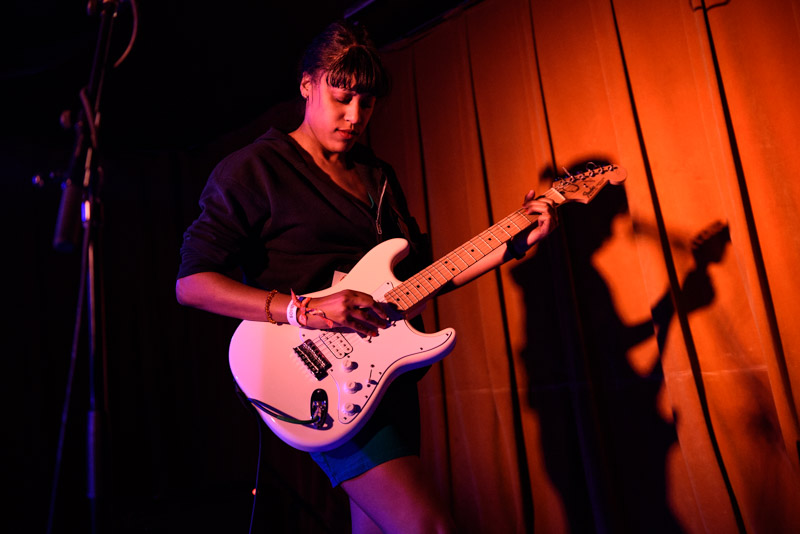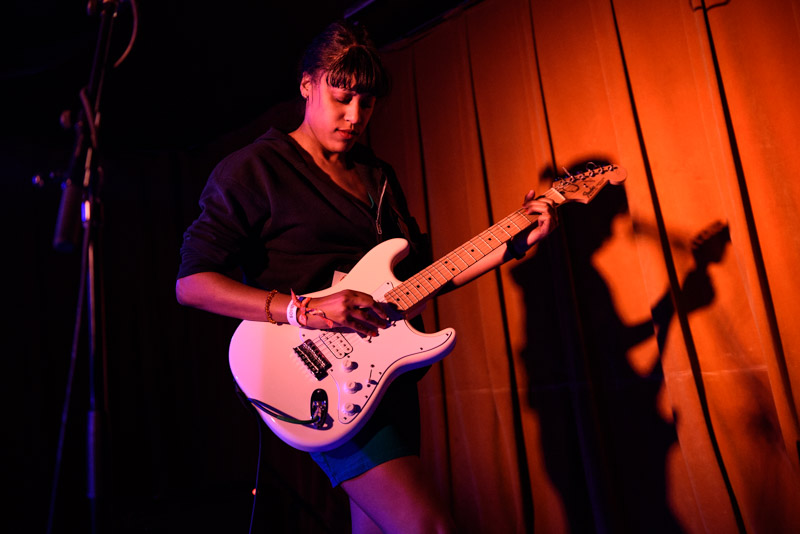 In a surprising turn of events, the photographers were banned from the pit for ALVVAYS. Completely understandable when we heard rumors that lead singer Molly Rankin had been assaulted again on stage recently. She noted, "Seattle is such a nice city. Some cities we play are not as nice." Well, uh, we are trying. They gave off a vibrant sunny feel, and sounded gorgeous on new tracks like "Dreams Tonite" off their stellar recent record, Antisocialites.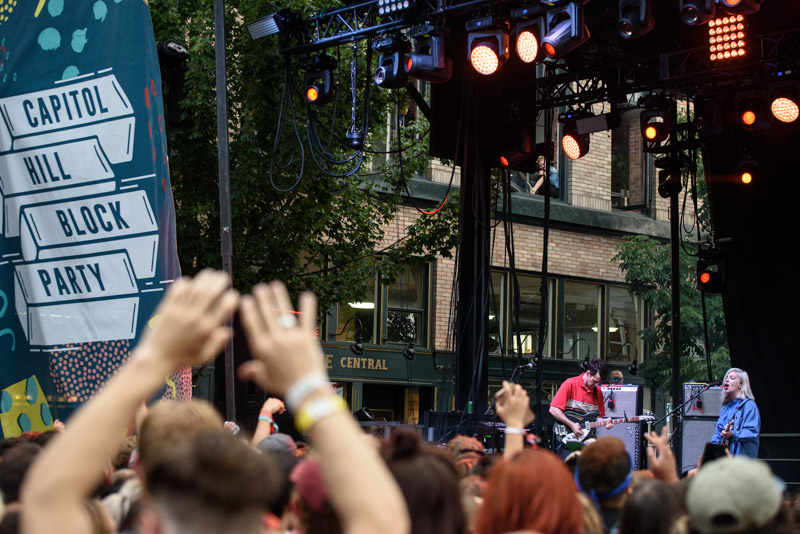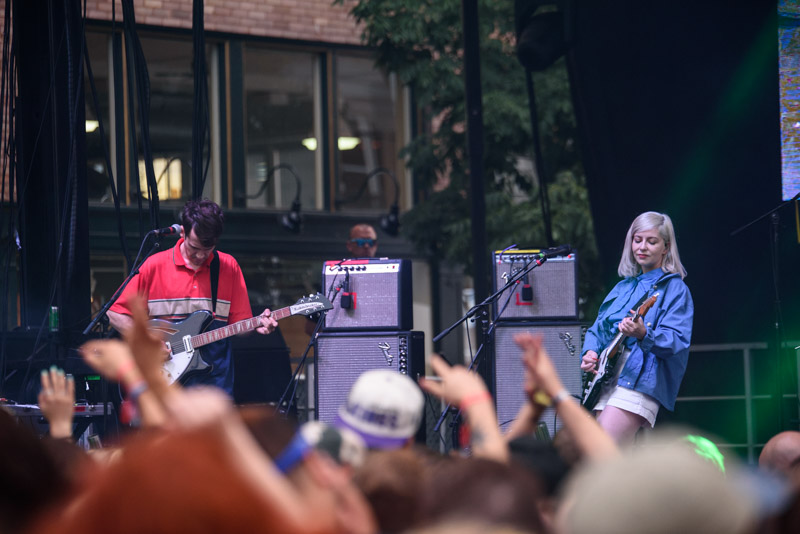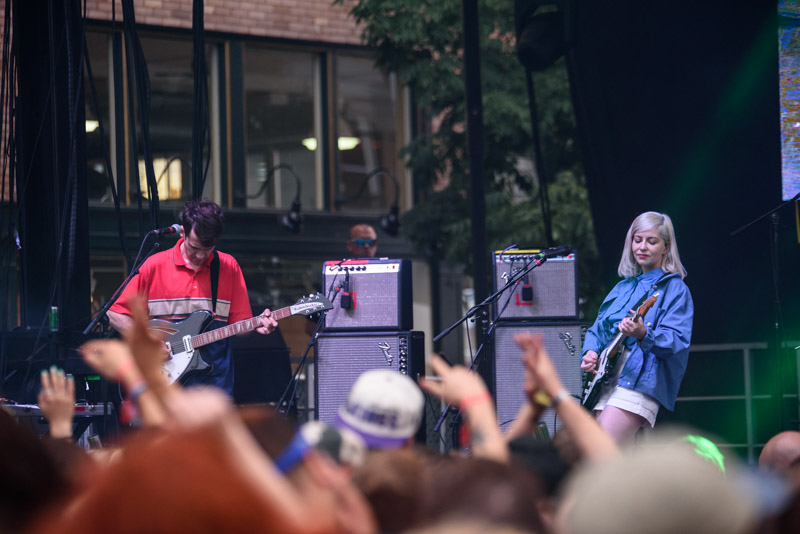 Welsh artist Kelly Lee Owens was a shiny electronic beacon in the early evening. She never stopped moving, ping ponging between her drum pads and midi keyboards, absolutely getting down to her tracks. The crowd at the Vera Stage ate it up and danced along to her softly pulsing beats. She was one of the few acts I wanted to see indoors. Her layered textures seemed to float upwards and were lost to the sky too quickly.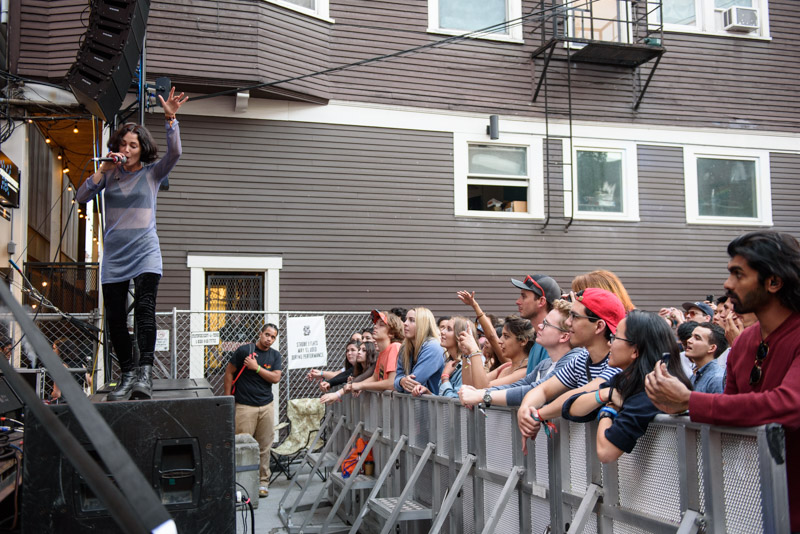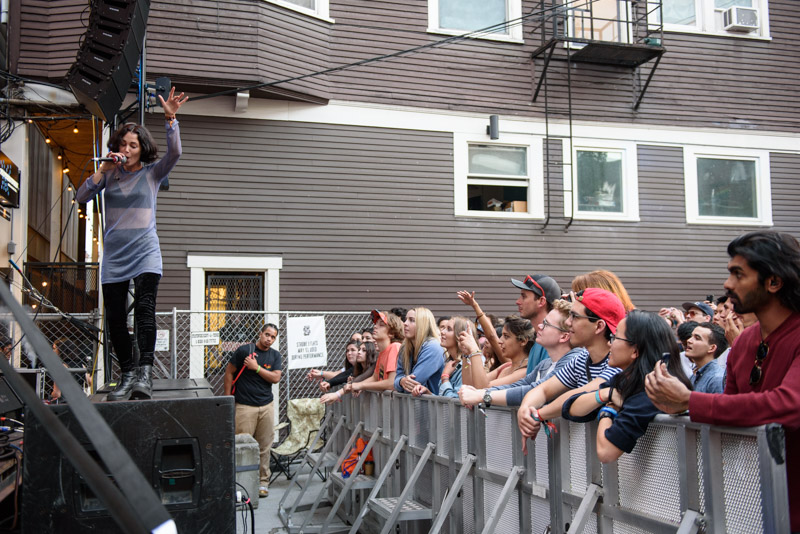 SOL kicked off the main stage later that night with a full band, a horn section, and rich back up vocals from a who's who of the Seattle music community. (OH HEY OTIENO TERRY.) He sounded colossal and shortly had the entire street full of teens waving along to the beat. SOL premiered a few brand new tracks he's been working on for the last few years, and the crowd was totally loving it.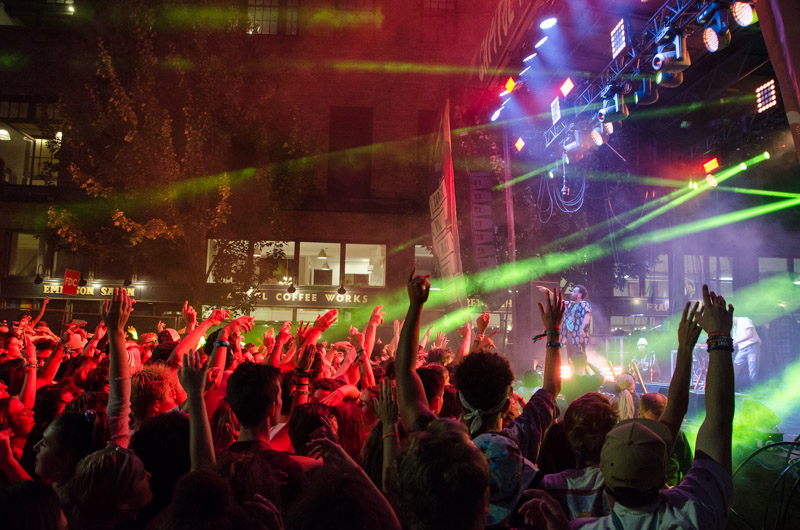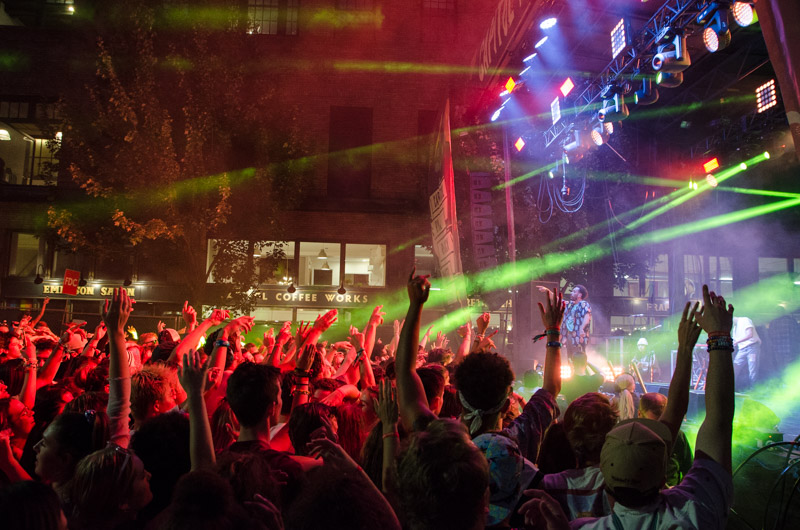 OH WOW we are almost to the end of day one! I clomped down the stairs into the Cha Cha's sweltering basement to catch Scott Yoder (formerly of the Pharmacy,) and was extremely glad I did. This new project is a complete turn into a darker, more Bryan Ferry type of territory. Scott wore a vampire-esk cape complete with silky white gloves and haunted the room, constantly meeting eyes with audience members. I dug it. Would see again.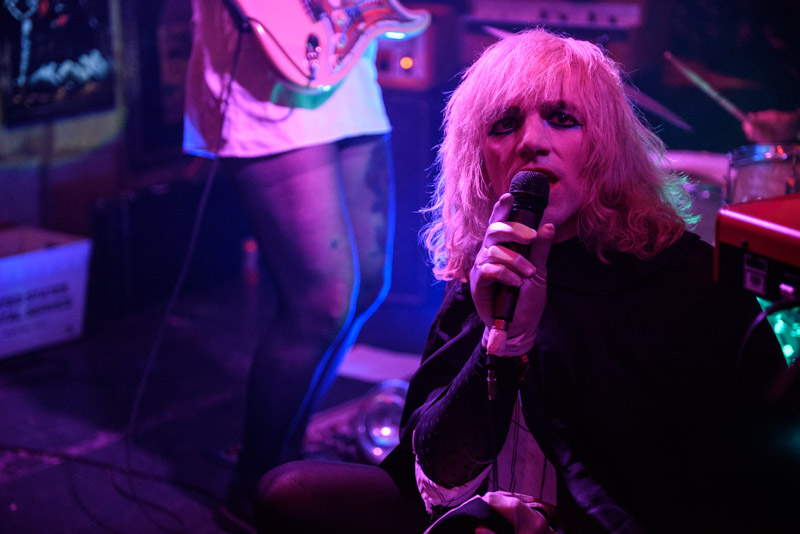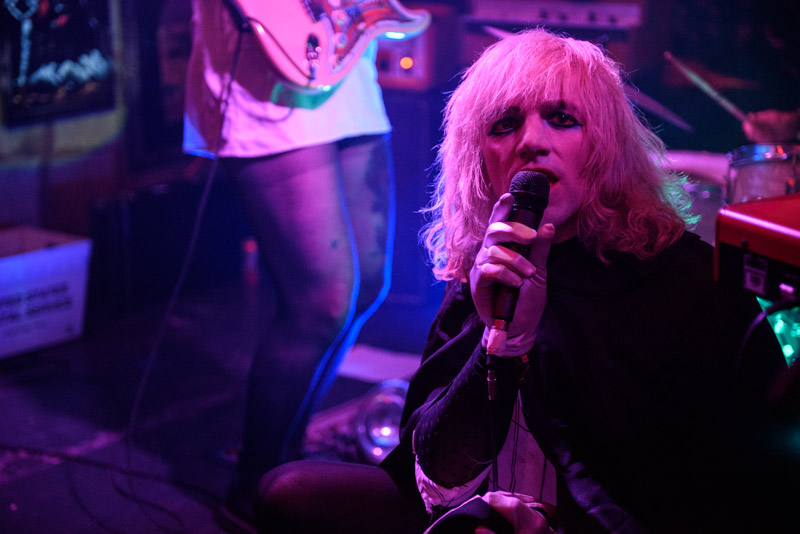 I closed the night out with NAVVI inside Neumos. Another local band that I can't believe this city's been sleeping on. Their expansive sound engulfed the venue in a calming meditative bubble of electro pop. The duo had turned their gear towards the audience and it was mesmerizing to watch them subtly create their beats. Here's what I overheard a few likely intoxicated audience members say: "This is SOOOO TIGHTTT!" "I….LOVE this." "What do you think this is, New York?" Get with the program, check out NAVVI, and get your brain in the right city. I'll check in with ya tomorrow with more coverage and pics from day two!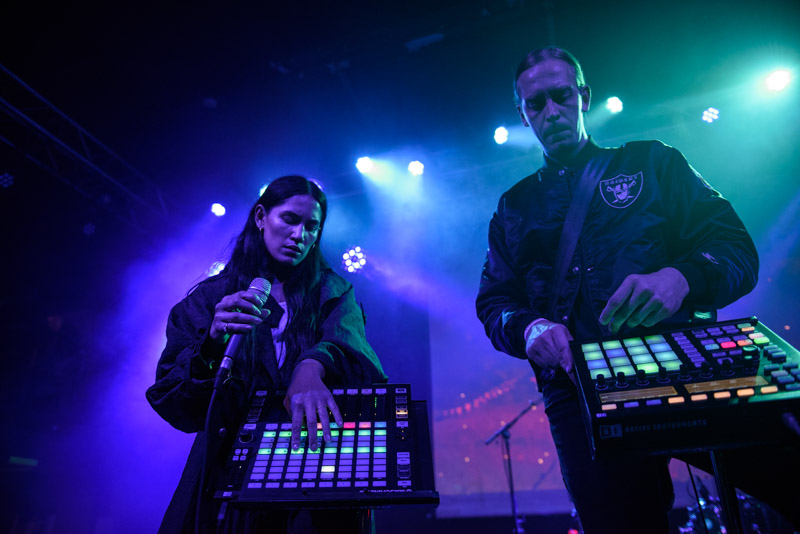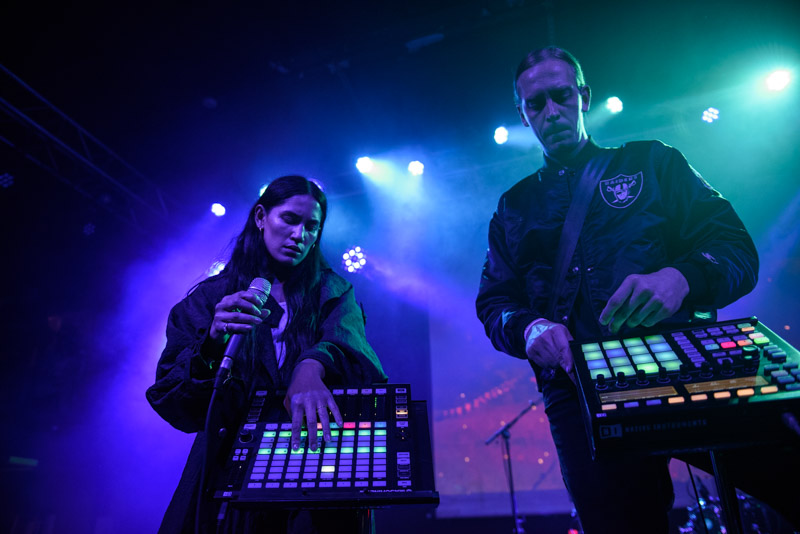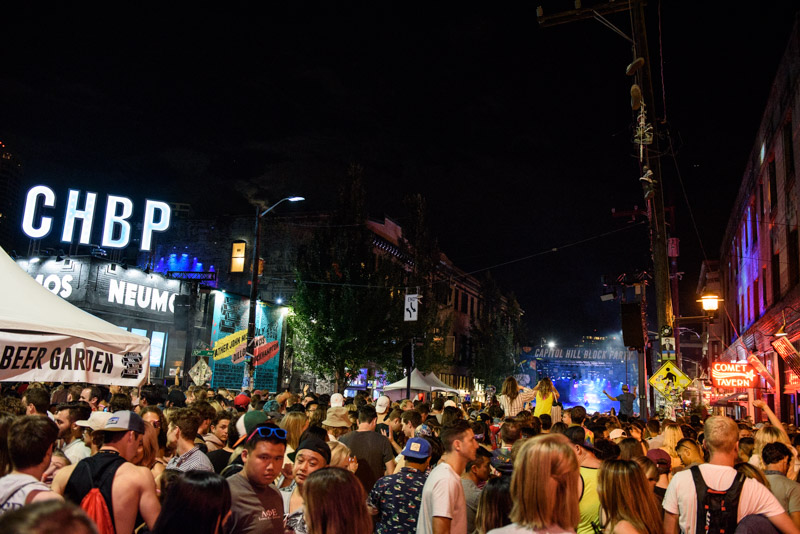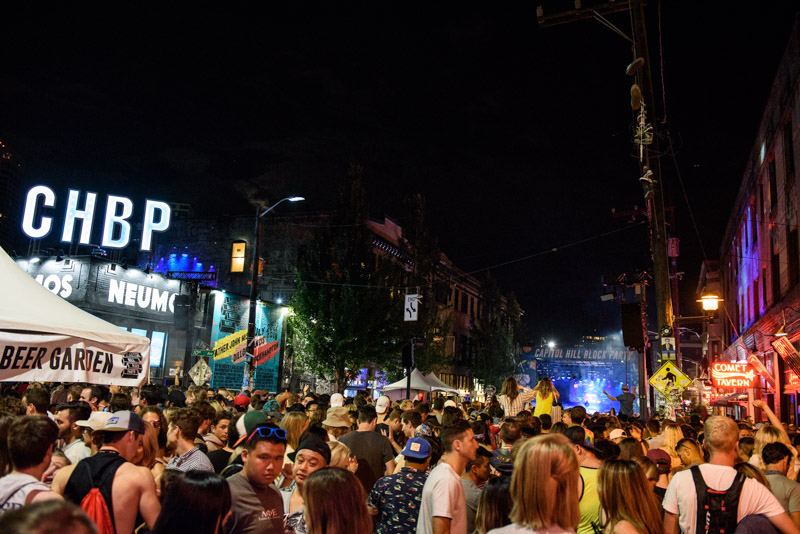 Photos by Brady Harvey
Save