It's finally time for the last day of Block Party coverage! Better late than never I say.
Alicia Bognanno of Bully busted out onto the stage in full blackened eye makeup ala Pris in Blade runner, tearing her voice up during older song scorcher "Feel the Same." Their energy was contagious and kept the heat tolerable instead of verging on deadly. Bully grabbed the crowd by the nuts and wouldn't let go throughout their high-powered punk set, especially during their last few tracks. Alicia set her guitar aside and roamed the stage, wailing above an almost metal track. I couldn't tell if it was an original or a cover, but I was LOVING IT. They'll be back in a few weeks for Sub Pop's SPF30 show on Alki so go check 'em out!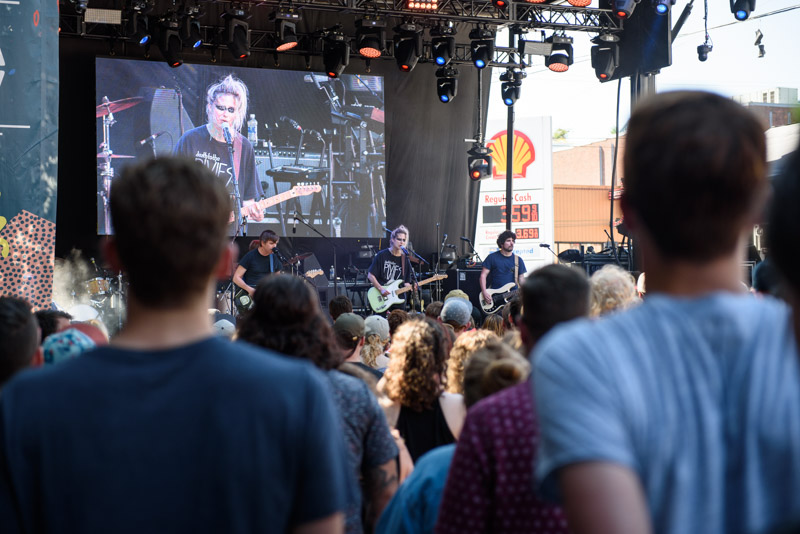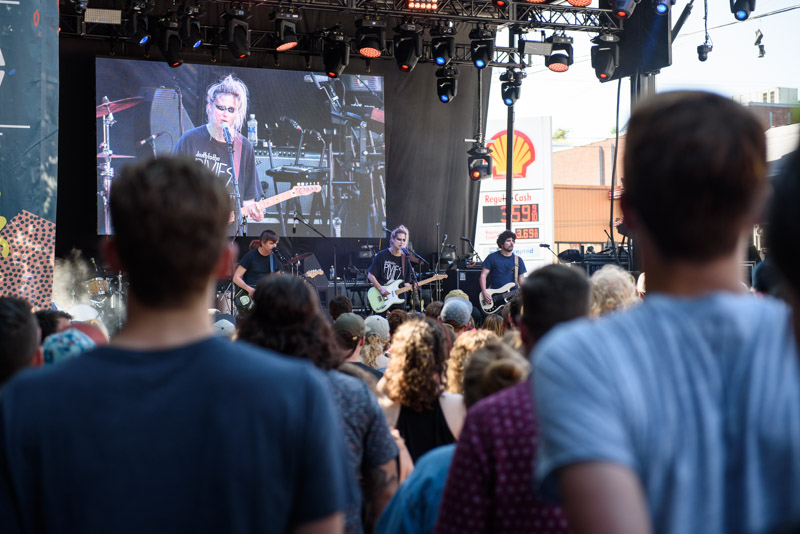 I caught a bit of Chong the Nomad and holy hell I've never seen a more energetic DJ in my life. She wouldn't stand still for more than a few seconds at a time! She was either jumping, or beatboxing, or BEATBOXING INTO A HARMONICA? What? Yes.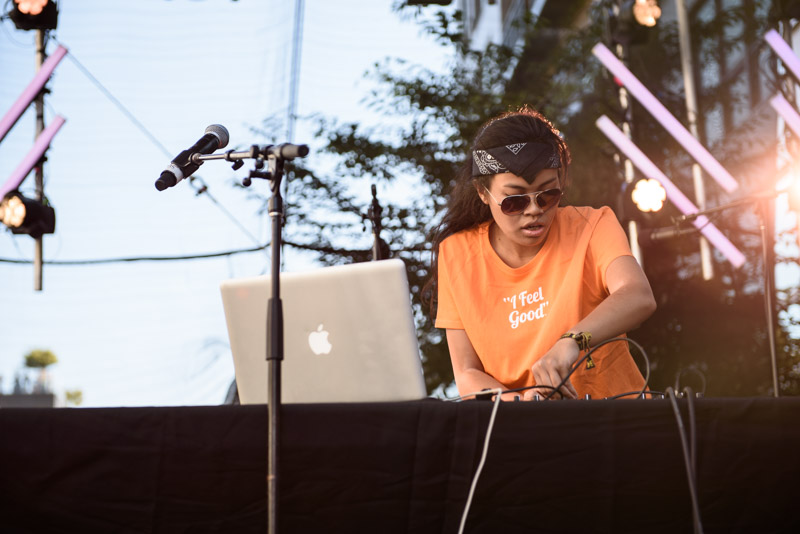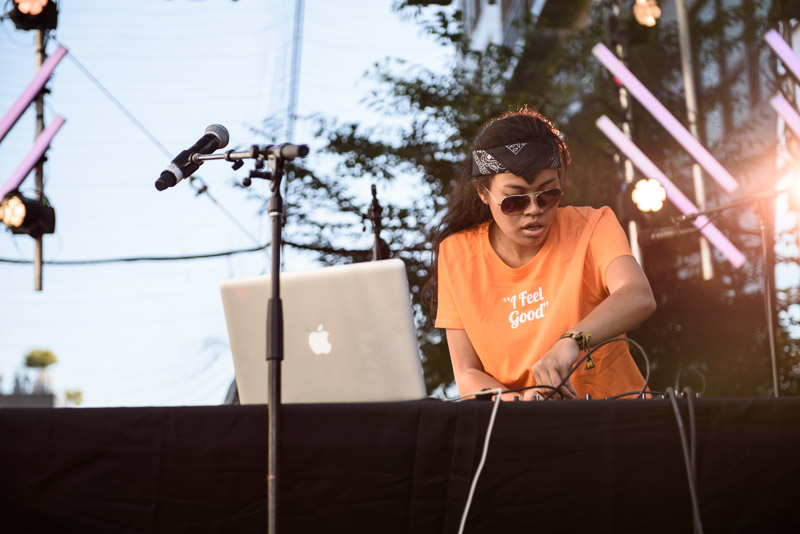 The electronic pop of Overcoats had the crowds smiling and bobbing along in the afternoon. They'd possibly made their own dresses out of bedsheets, and they were pulling it off! One of them noted, "When we were putting on these dresses we said 'Are we about to get married?' The answer is, YES." Married or not, singers Hana Elion and JJ Mitchell are clearly extremely close and their voices sounded incredible harmonizing together.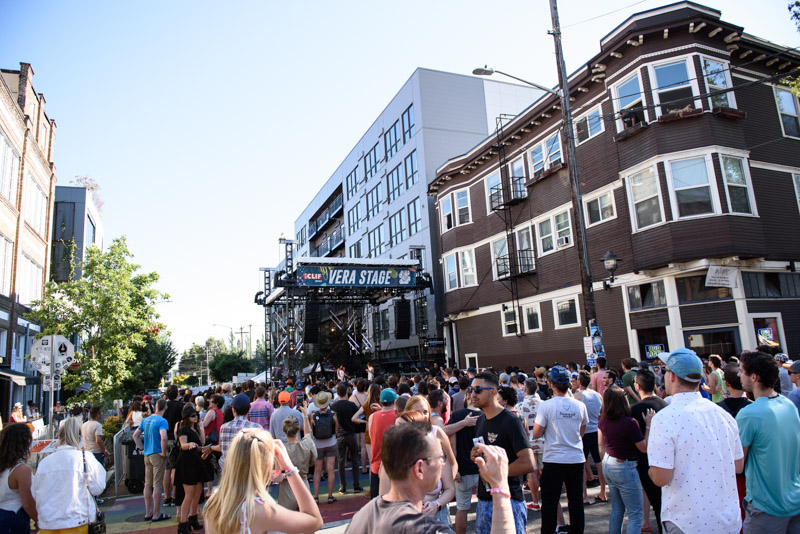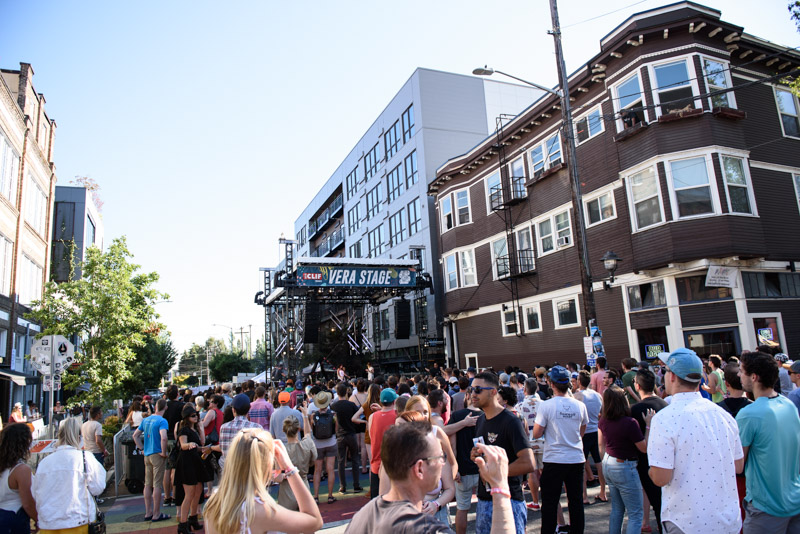 As I waited in the Cha Cha for PSA, I noticed there was an actual headstone acting as a brick to keep the drum set in place. What a perfect time to break out the ghost app on my phone! There seemed to be a presence showing up on the app, but the only words we got out of them were "Cheese" and "Declared." Maybe they saw the camera and tried to smile? REACHING MUCH? PSA started up,  charming the crowd with her fierce and hilarious lyrics. She was extremely humble and had the audience holding on to every word. She sang about an ex talking about her behind her back, "I'm about to be a GHOST. Bitch I'm GHOST. GH-OST, GHOST." I couldn't contain my giggles. Clearly, cosmic forces were afoot! Her debut EP, Debutante will be out August 24th. GO GET IT.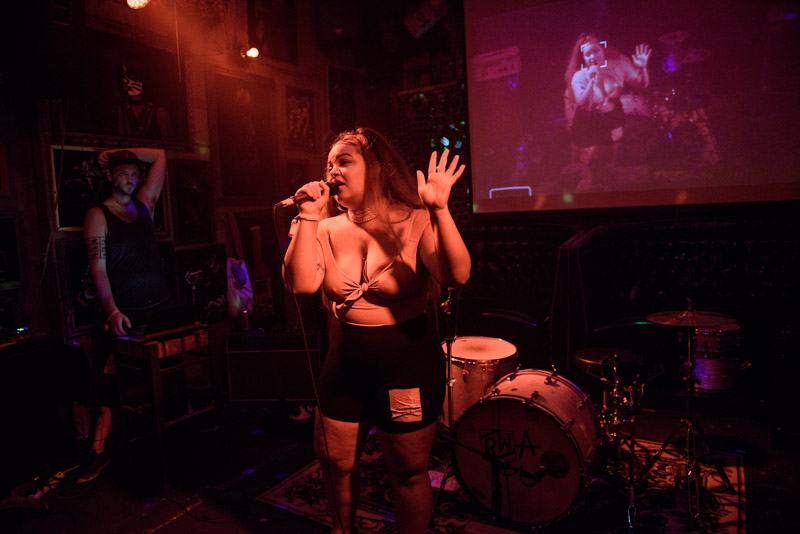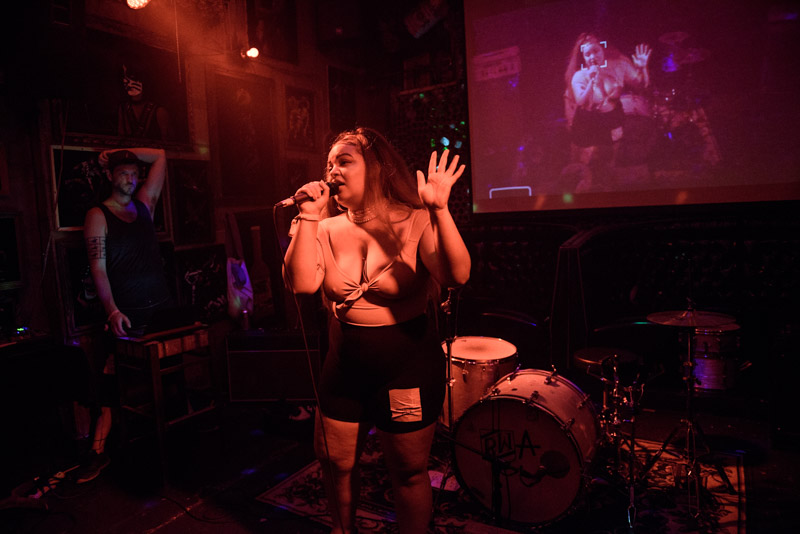 During Unknown Mortal Orchestra, singer Ruben Nielson nonchalantly jumped into the crowd right after the set began. He walked briskly through the onlookers and clearly he was a man on a mission. A mission to high five a security guard? At least I think that's what happened cause I couldn't see a damn thing. They sounded fantastic, but were best enjoyed from afar since their sound seemed to spread out into the Summer air.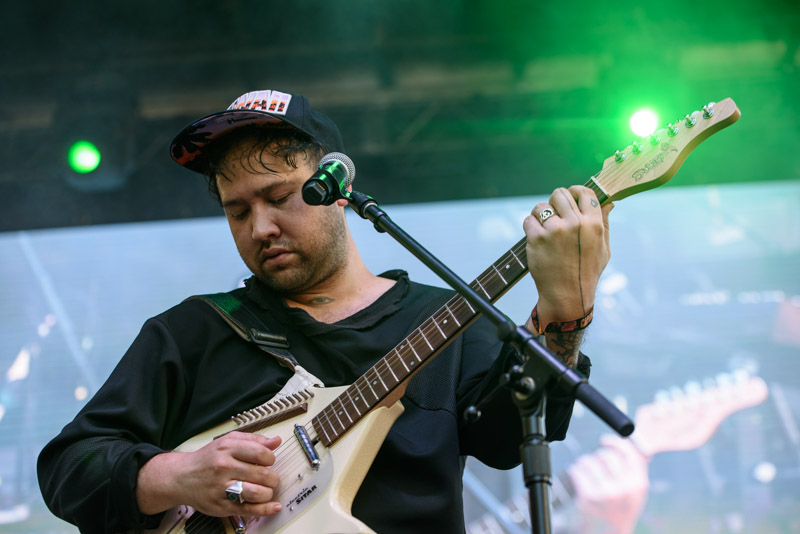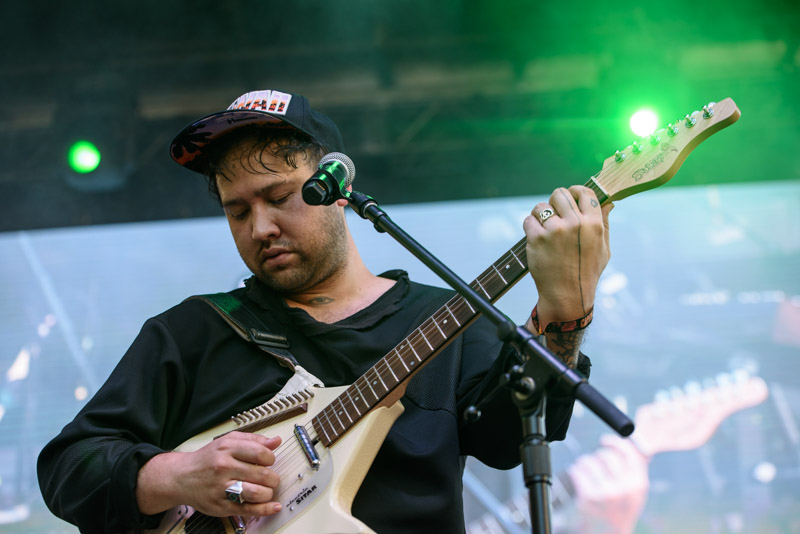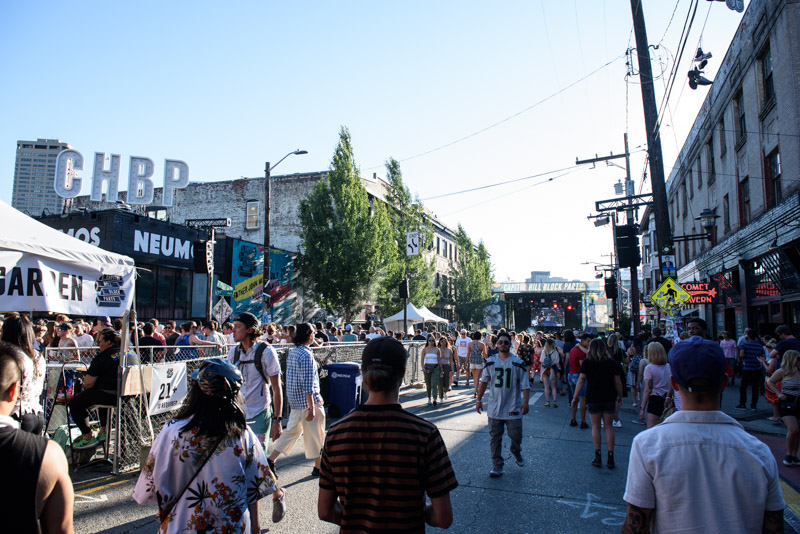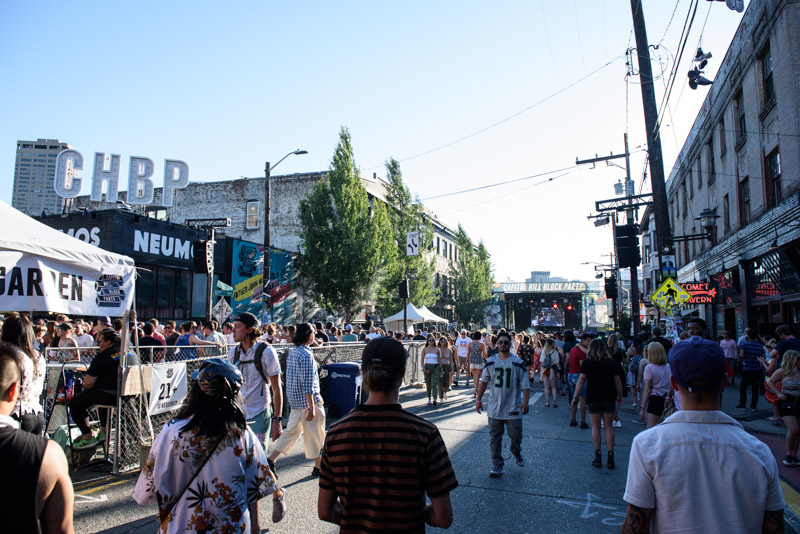 As I watched TR/ST my brain exploded because holy CRAP they sounded so good live. They had a bad ass b on the drums, killer beats and singer Robert Alfons never EVER stopped moving. He was like a sugared up kid who can't control their limbs, seemingly getting more and more intoxicated off the crowd cheering him on. Their dark synth pop swelled menacingly into the street, and I only wish it'd been night so we could've seen them with an equally impressive light show. WOULD WATCH AGAIN.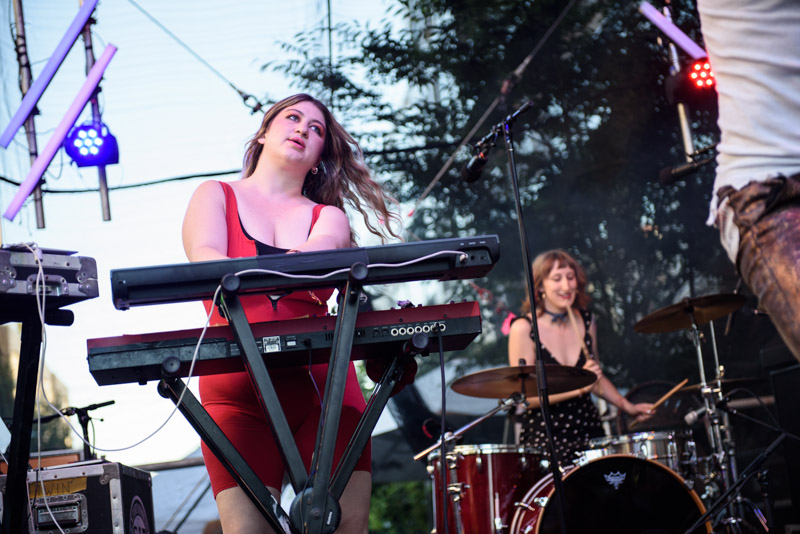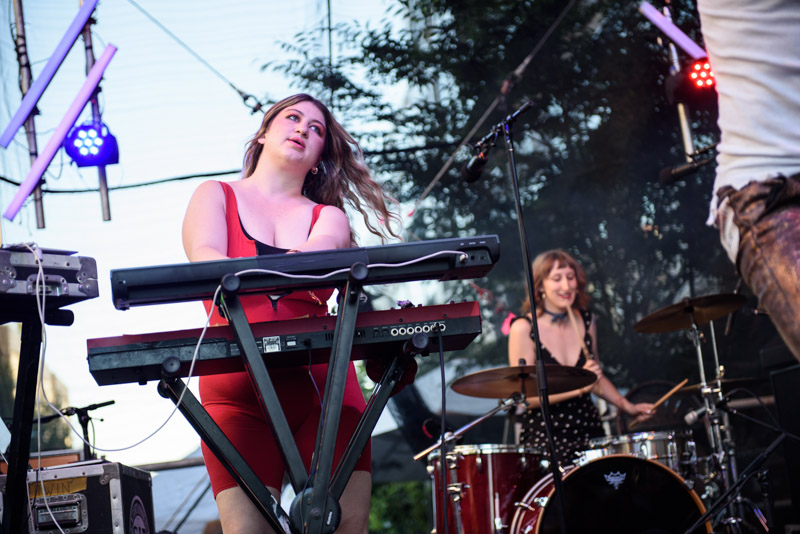 We finally made it! To the last act of CHBP. Good 'Ole FJM. Father John Misty was dressed in a white suit, clearly about to attend the Kentucky Derby, or open his own dinosaur theme park. Either way he looked classy as shit and softly swayed in his suit, cooing to the crowd with his acoustic guitar. He had a massive backing band as well, and his songs were fittingly epic as they rose up into the night sky.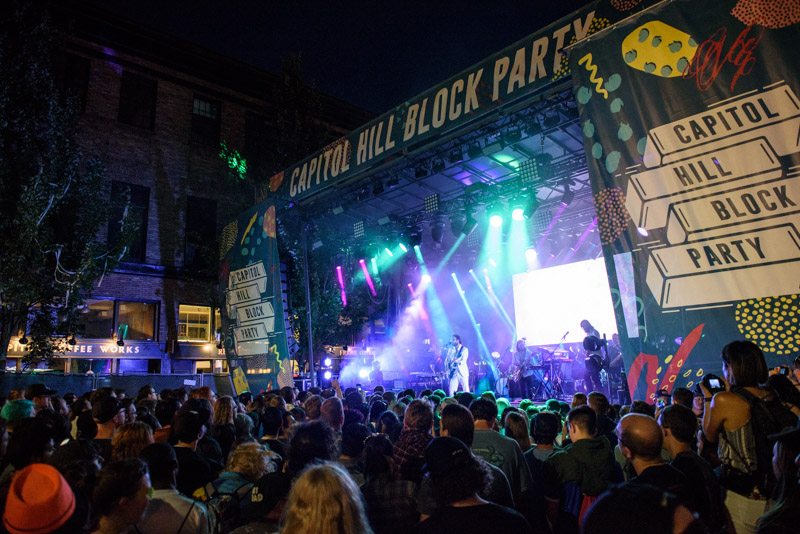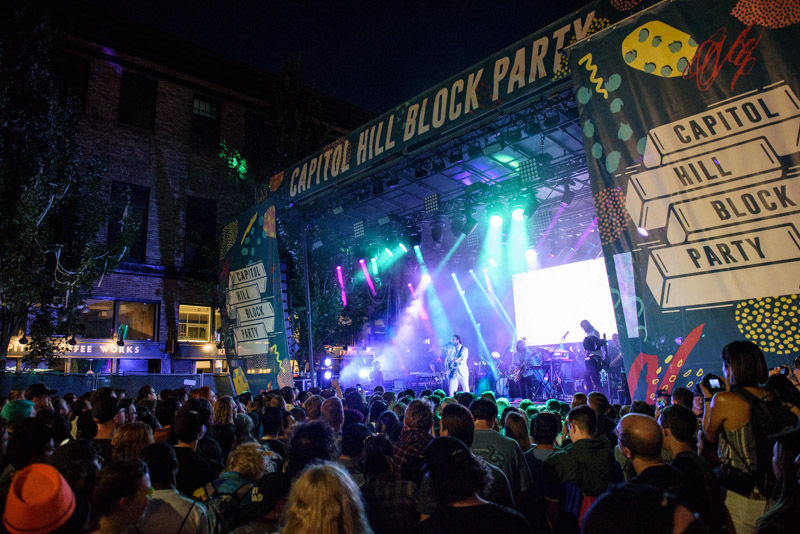 Photos by Brady Harvey
Save