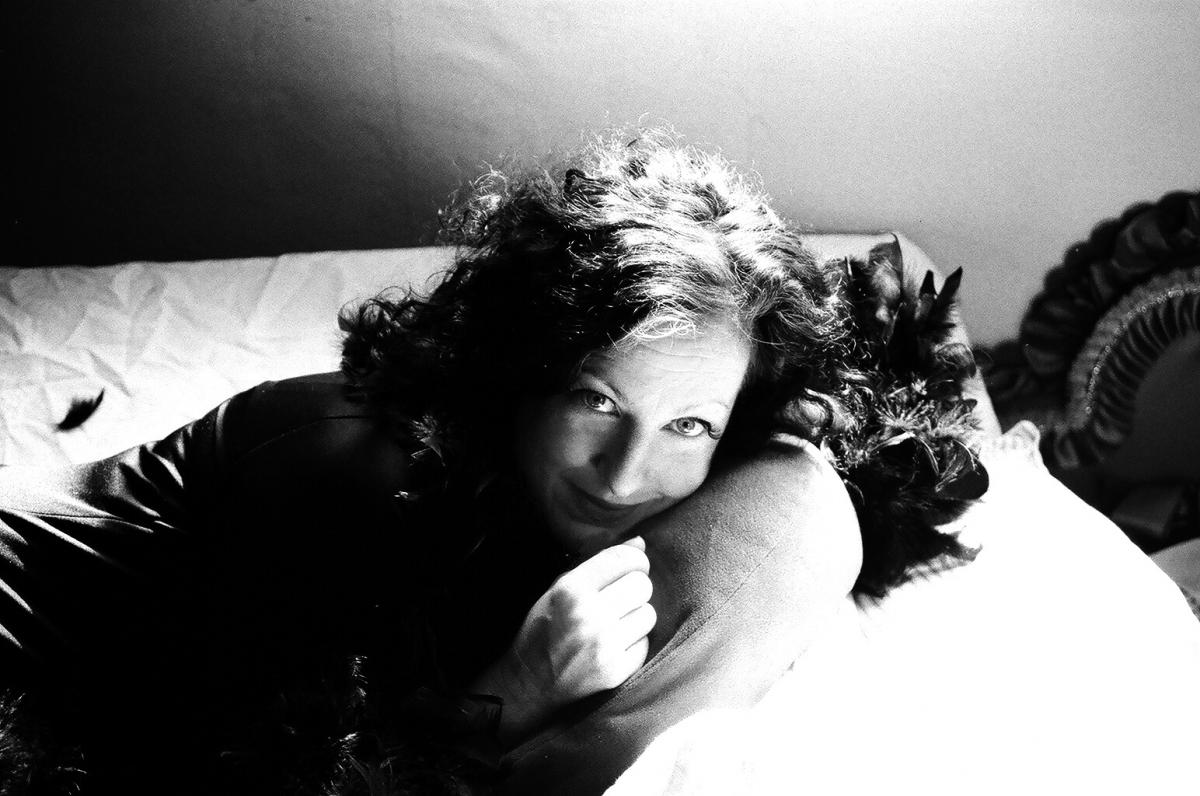 I can't wait to see Carolyn Mark live again. She's back at the Sunset this Thursday night, April 29, with long-time troubadour Ian Moore and Texas' own Buttercup coming up first.
The first time I saw her was in 2007 for a free noonday Seattle City Hall set, harmonizing and rollicking her heavenly and hale hillbilly miniature masterpieces in the Seattle sunshine downtown, opening for Visqueen. The pair of lead performers really fit as a perfect set, the one-two punch of swinging, sassy folk-rock matched to Ms. Flotard's blend of blues-pop punk. Canadian singer-songwriter Mark learned her licks and crowd-allure as in a duo with Neko Case called the Corn Sisters, and has the same verve, humor, and je ne sais quoi they had starting back in the late 90s, and Ms. Case is ultra-known for today.
The sometimes dark, beat, but still boisterous quality of Mark's top quality song-craft can be seen in the cover art representing her collaboration with Juno-award winning NQ Arbuckle, and their song "Officer Down."
[video:http://www.youtube.com/watch?v=8uDjuZ7T25M&a=2lRV77YWkzc&playnext_from=ML]
Their combined album length soiree into life's peaks and lame-streaks was put out as Let's Just Stay Here, which came out fittingly on my birthday late last year, as it became one of my 2009 Top Ten releases. Hard-scrabble as a bitter night on the streets of mid-winter Quebec, as lovely as a bright summer day in Vancouver or Toronto, not getting a rave review up here was one of my biggest regrets. Hopefully you'll join me in welcoming Mark at the Sunset this week; and get your tickets soon, as she has a hopelessly devoted fanbase and her brunette beauty and robust tunes will be bringing them all in off the streets of Ballard if they're not planning on going already. It's going to be packed, Jack.
{Photo by J McLaughlin)