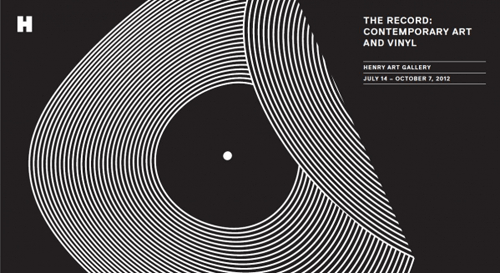 We here at TIG have always considered the record, whether it's 7", 10", 12" or custom cut somewhere in between, a piece of art. Colored or standard black, civilian weight or hi-fi 180 gram, each record is precious. Listening to a song on vinyl creates both a physical and emotional bond to the sounds wafting from each (usually) round piece of magical plastic.
It's hard to just be a casual listener when interacting with the vinyl medium; you have to slow down and consciously listen to the record. Even when you're not listening to the record you need to lovingly care for it, respectfully storing, or in some cases displaying, your collection.
It's no secret that most folks hooked by the medium liken perusing someone's record collection akin to reading their palm. The management, care, and contents of a stranger's collection can give great insight into their… dare I say, heart. It's an open door to connect with one another, sharing stories about their favorite memories finding, listening, and sharing the sometimes smooth, sometimes scratchy depths of the vinyl grooves.
We here in Seattle are extremely lucky that the people at the Henry Art Gallery share our reverence for all things vinyl and have brought the new exhibition, The Record: Contemporary Art and Vinyl to Seattle. Organized by the Nasher Museum of Art at Duke University, The Record is "the first museum exhibition to explore the culture of vinyl records within the history of contemporary art. Bringing together 41 artists from around the world who have worked with records as their subject or medium, this groundbreaking exhibition examines the record's transformative power from the 1960s to the present."
The Record exhibit opens this Friday, July 13, 2012 in the North Galleries at the Henry (15th Ave NE & 41st St in the University District) with the big opening night festivities run from 6pm-9pm (so still plenty of time to see the Young Evils later that night!).
The opening celebration includes live musical performances from Slashed Tires and The Hive Dwellers (Calvin Johnson's latest band); Mark Baumgarten (City Arts editor at large) will read from his new book Love Rock Revolution: K Records and the Rise of Independent Music (hitting shelves on July 10th!); and, of course, a first peek at the exhibit.
If you can't make it on Friday (shame!), the exhibit will run through October 7, 2012 and features a slew of fascinating events throughout its run:
July 15, 2012 – Art Discovery Family Workshop
July 21, 2012 – Live to Lathe
August 10, 2012 – Record Appreciation with Kathy Slade
August 12, 2012 – National Vinyl Record Day
August 24, 2012 – Record Appreciation with Matthew Green
September 13, 2012 – Record Appreciation with Rachel Kessler