First of all, dear reader, my apologies for posting my reviews so very late. I won't bore you with the details but there was music I discovered at Capitol Hill Block Party (CHBP) so worth telling you about that I had to get this post up even if a bit behind. You can check out the socials over at @3imaginarygirls for in the moment thoughts and photos during the fest. Otherwise, I've dropped a few thoughts and photos, so enjoy and relive the memories if you were on that wild ride with me.
Day 3 – Sunday July 23
MT FOG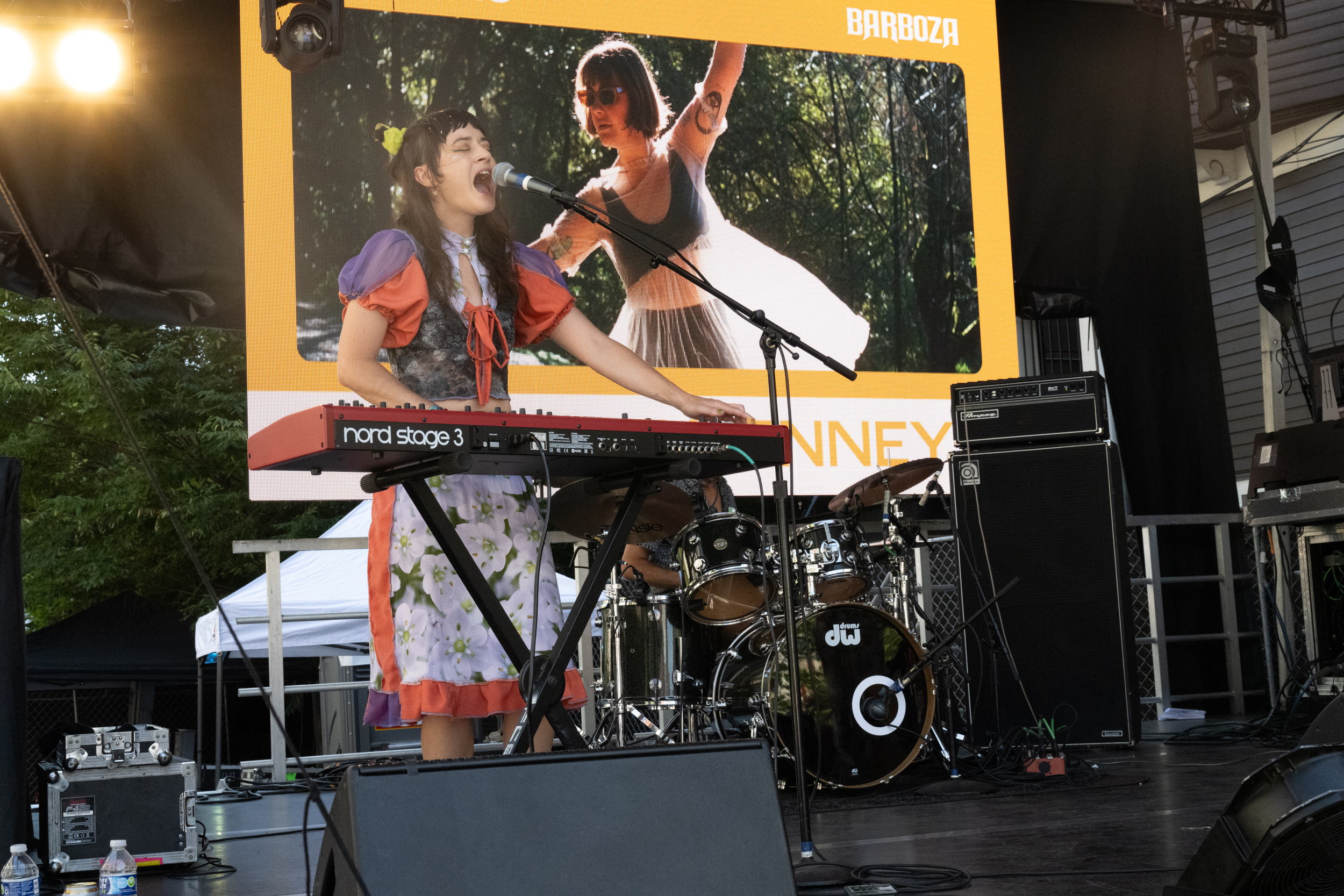 On a Sunday morning (or early afternoon, same thing) all you want to do is take it easy, drink some coffee, maybe have a little brunch and listen to something soothing. Thankfully the programmers of CHBP were on the same wavelength with Mt Fog starting out the day on the Vera Project stage. I can't imagine a better way to ease into a nutty, hot, exciting day of music

THE DELLA KIT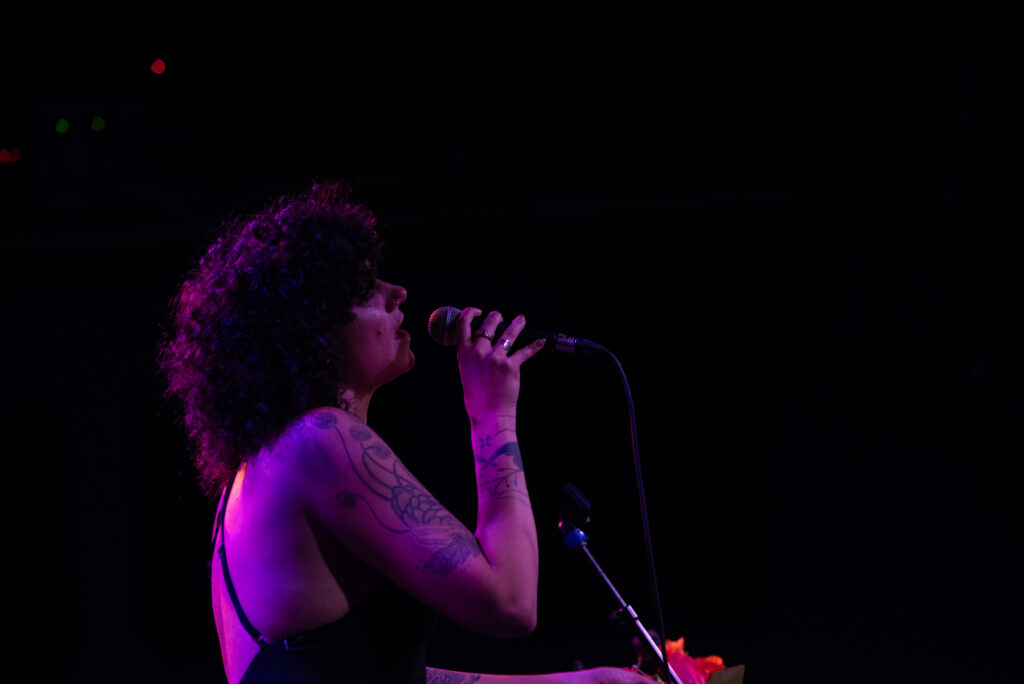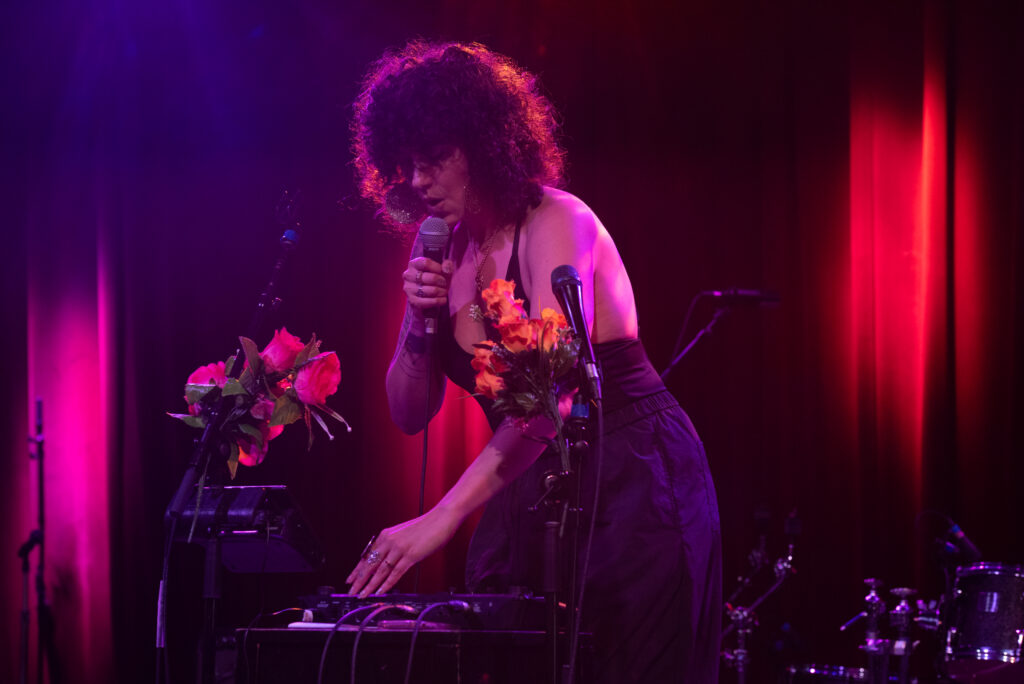 While I was hopping from one set to the next, I ended up having some down time. While it was hot AF and carrying around heavy equipment wasn't ideal, I was trying to take it easy and go to a select few sets to capture. As you can tell from this post, that didn't exactly pan out (lofty goals, but I always "over-shoot", why do you think this was posted so late!?). Anyway, one of the fun little surprises was The Della Kit. Not the most excited, but I enjoyed her energy, wanting to include the crowd and collaborate with the emotions swirling back and forth between stage and floor.
SURF MESA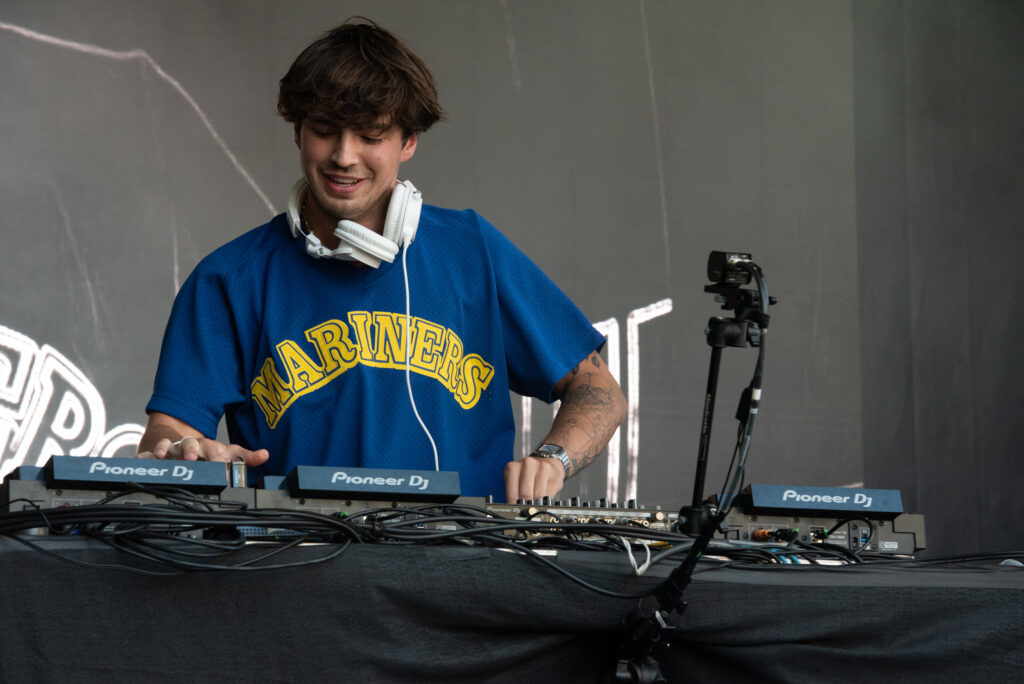 Surf Mesa is a local boy (Sammammish, WA) gone viral via TikTok for a couple of his mixes early on and is working on making a name for himself. While I am more of a fan of live mixing/scratching DJs, he held his own and got some of the "early-risers" to shake their rumps. I noticed some extra-excited fans of his coming from side-stage, his family came along and had a great time seeing him perform.
MAVI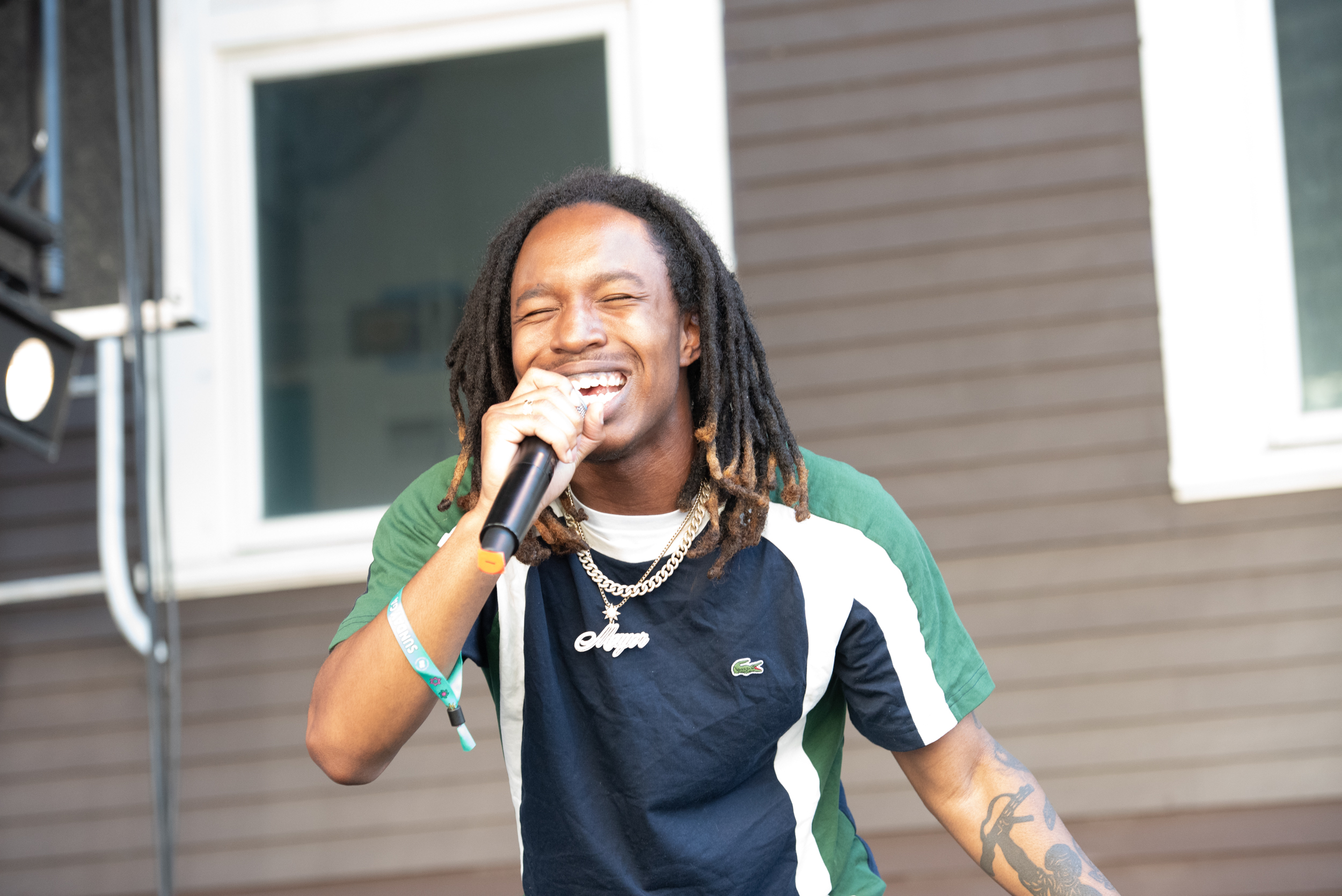 For an earlier set, Movi brought out quite a crowd to The Vera Stage. Bringing along several friends (including Red Veil who'd performed on the same stage and with Denzel Curry on the main stage the night before). His incredibly positive attitude seems to bring out joy in his fans and it was really fun to get energized so early in the day.
DRAMA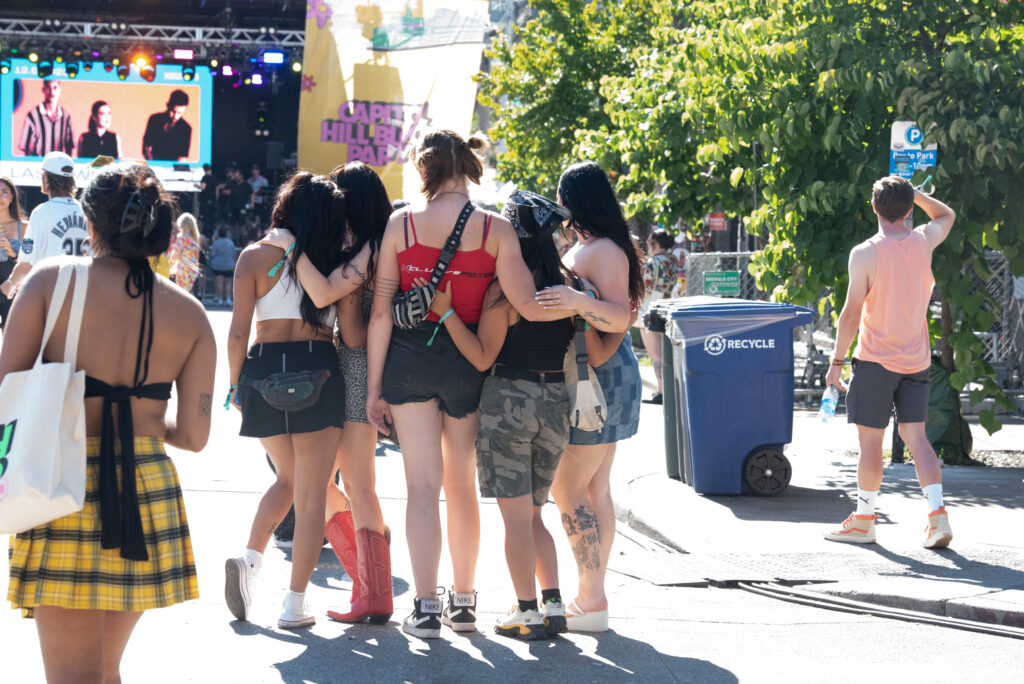 The first true delight of Sunday's lineup was Drama. Dancing her ass off, throwing her braids every which way and singing her heart out blew me away. Complete with backing singers synchronized dancing a la 70's divas, she had me from note one. From cool serenades to jazzy dance tunes she ran the gamut and had the crowd cheering for more. If the set after hers hadn't absolutely blown me away, I would have been crushing on her music every moment. I'm still doing that of course, but I was distracted what can I say.
N3PTUNE & RUSTY STEVE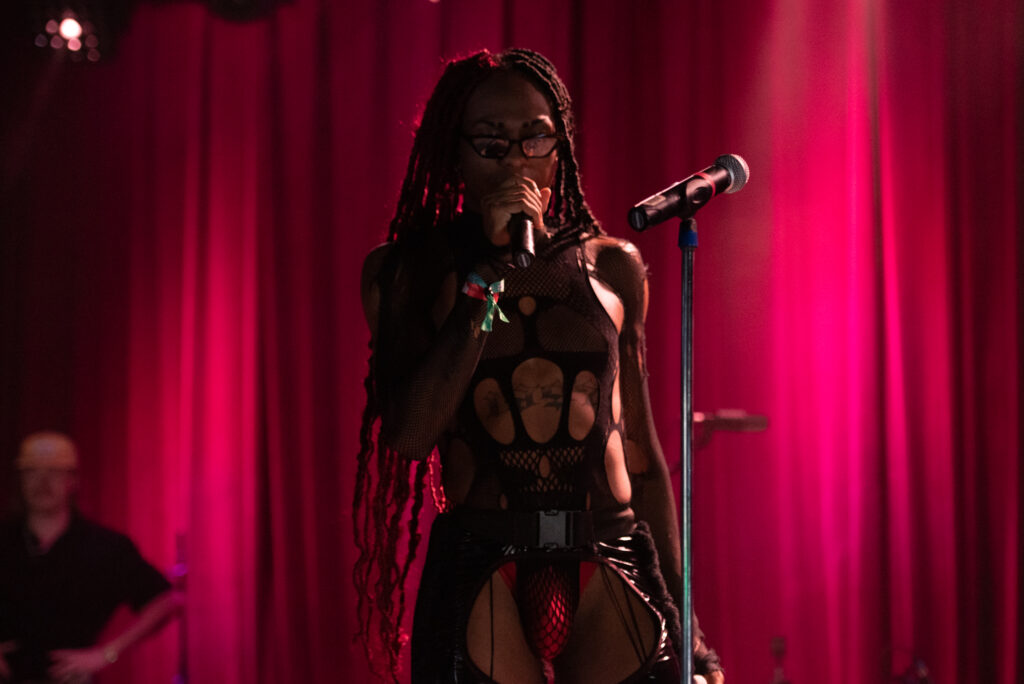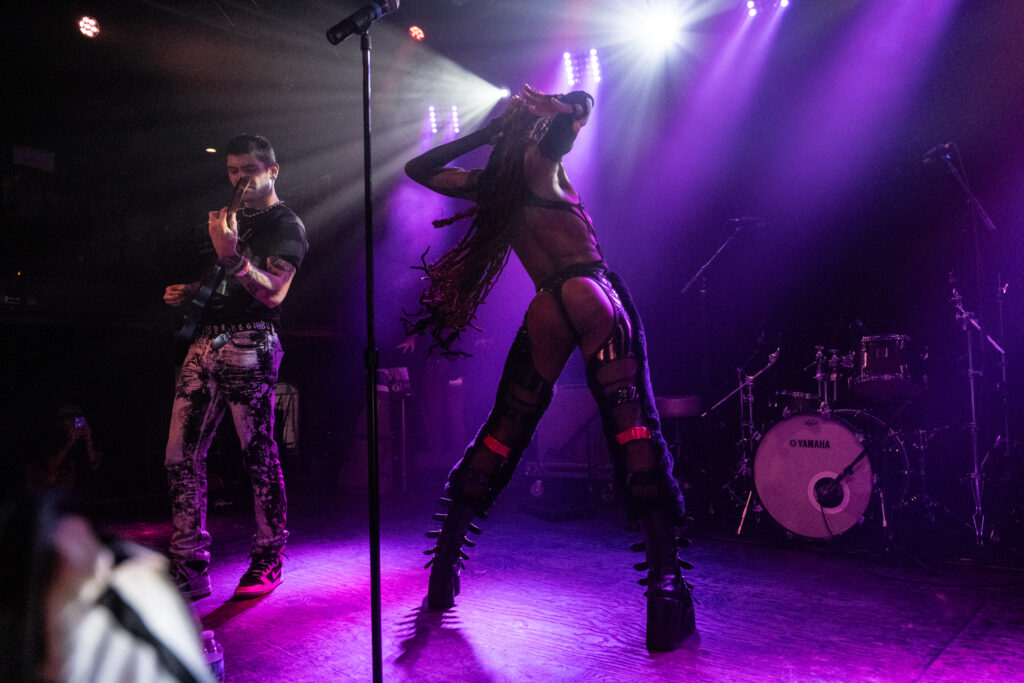 Drama and N3ptune's sets were basically starting at the same time. Since I only get the chance to capture the first three songs at the main stage, I had to start over there… but I had a bit of a wait till then so I hung back to see the sound check at Neumo's. After I saw even a smidge of what was in store during this performance, I knew I had to fight my way back through the crowd to get there and capture as much as I could… and I wasn't disappointed.
From hard rap to beautiful soul music, hip hop and rock, his voice filled the room from floor to ceiling and all the while, his braids flew through the air as he danced with the grace, musculature and sass of the best drag queens in the biz. I was in awe-struck glee the entire time and I couldn't believe what I was seeing, hearing and experiencing. The crowd was there to see him, no doubt about it, the pure joy, love and excitement I'd felt during the sound check told me there was something special about to happen. I'm a forever fan and you will be too as soon as you see him perform. I sure hope he comes back to our city soon.
RICO NASTY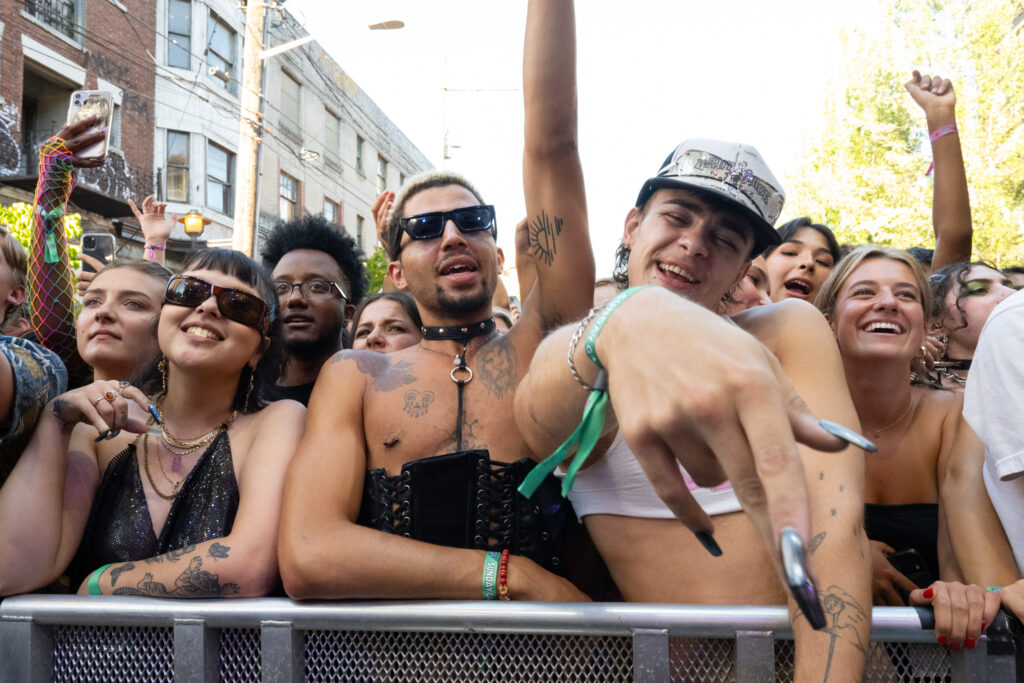 I'll admit I haven't heard much of Rico Nasty, but I always love experiencing a new artist with a great live show. Screams, chants and signs were abundant from the crowd and she was sassy as hell the whole way through. I'm actually disappointed that she wasn't the final set of the night, it would have been so much more fun.
LOUIS THE CHILD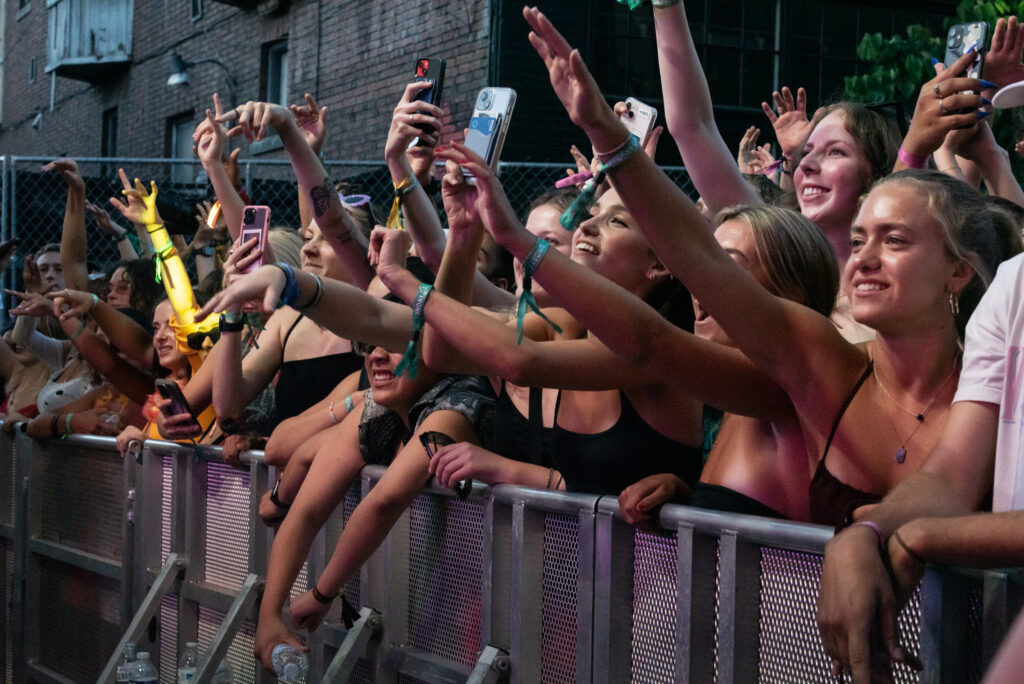 I feel like I'm repeating myself on this, but to be honest I didn't have a good time at the final set of the night. While I mentioned that djs just aren't my thing. Fair enough, but I can appreciate a great entertainer when I see one despite my personal tastes. Unfortunately, Louis the Child just didn't deliver. With a distracting set piece that covered one or both of them the entire time, little to no movement and I just couldn't get into the music they chose to spin. I gave it some time, but it just never developed… what a bummer.
---