First of all, dear reader, my apologies for posting my reviews so very late. I won't bore you with the details but there was music I discovered at Capitol Hill Block Party (CHBP) so worth telling you about that I had to get this post up even if a bit behind. You can check out the socials over at @3imaginarygirls for in the moment thoughts and photos during the fest. Otherwise, I've dropped a few thoughts and photos, so enjoy and relive the memories if you were on that wild ride with me.
Day 2 – Saturday July 22
RENFORSHORT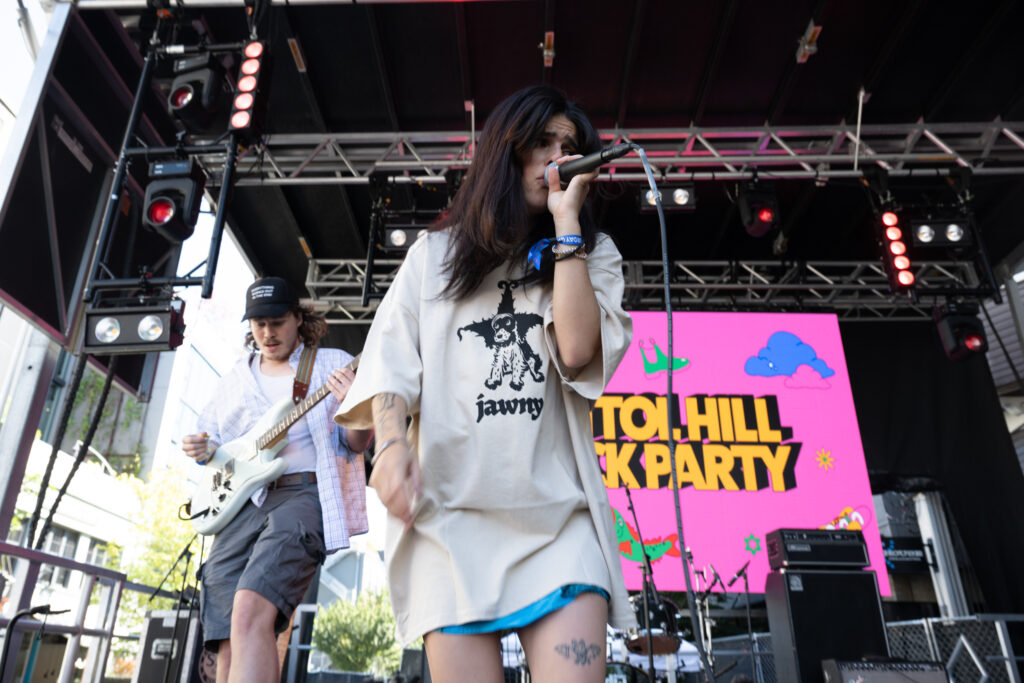 Renforshort has a low-key sad-girl rock sound but has a following that can't be denied. Even first thing on a Saturday you couldn't keep the fans away. Maybe it was a little bit from the excitement of what's to come the rest of the weekend but they sang along and danced getting sweaty on the already over-heated day.

MR DINKLES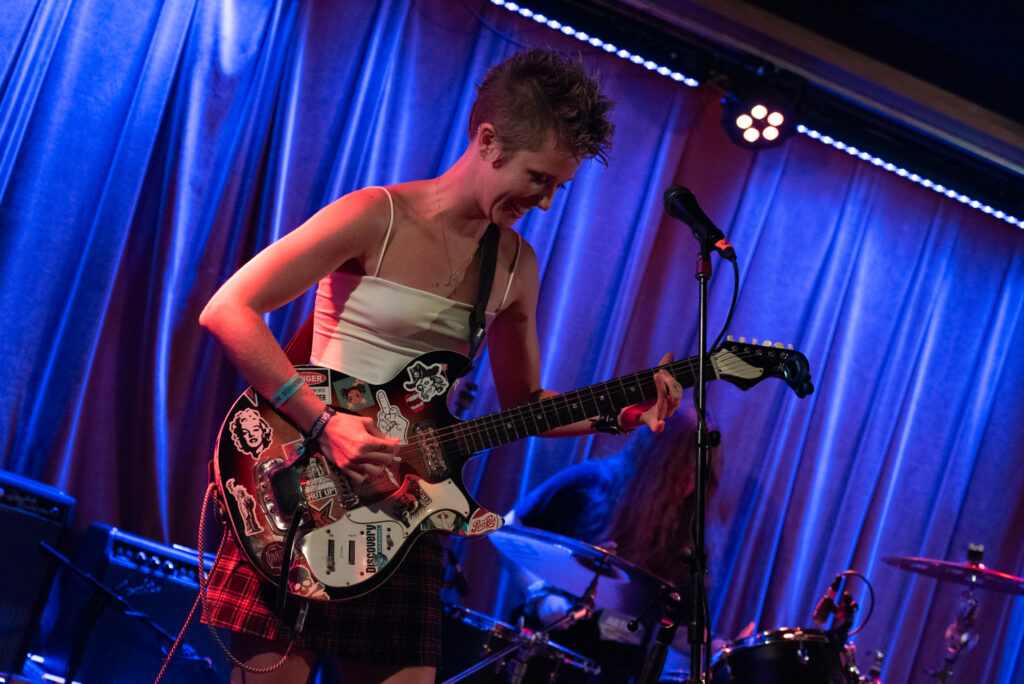 After seeing Mr. Dinkles scream into the welcome crowd at Timber! Music Fest last year, I knew I had to see this duo whenever I had the chance. With my pandemo-brain I haven't been out to see live shows all that much but when they showed up on CHBP's bill, they were on my list! I'm hoping now that live shows are a much more regular thing, they'll start getting some serious attention. While it may not be everyone's cup of tea, if you hang back and just experience the show you'll notice the quality of their music even if the style doesn't appeal.
UNDERSCORES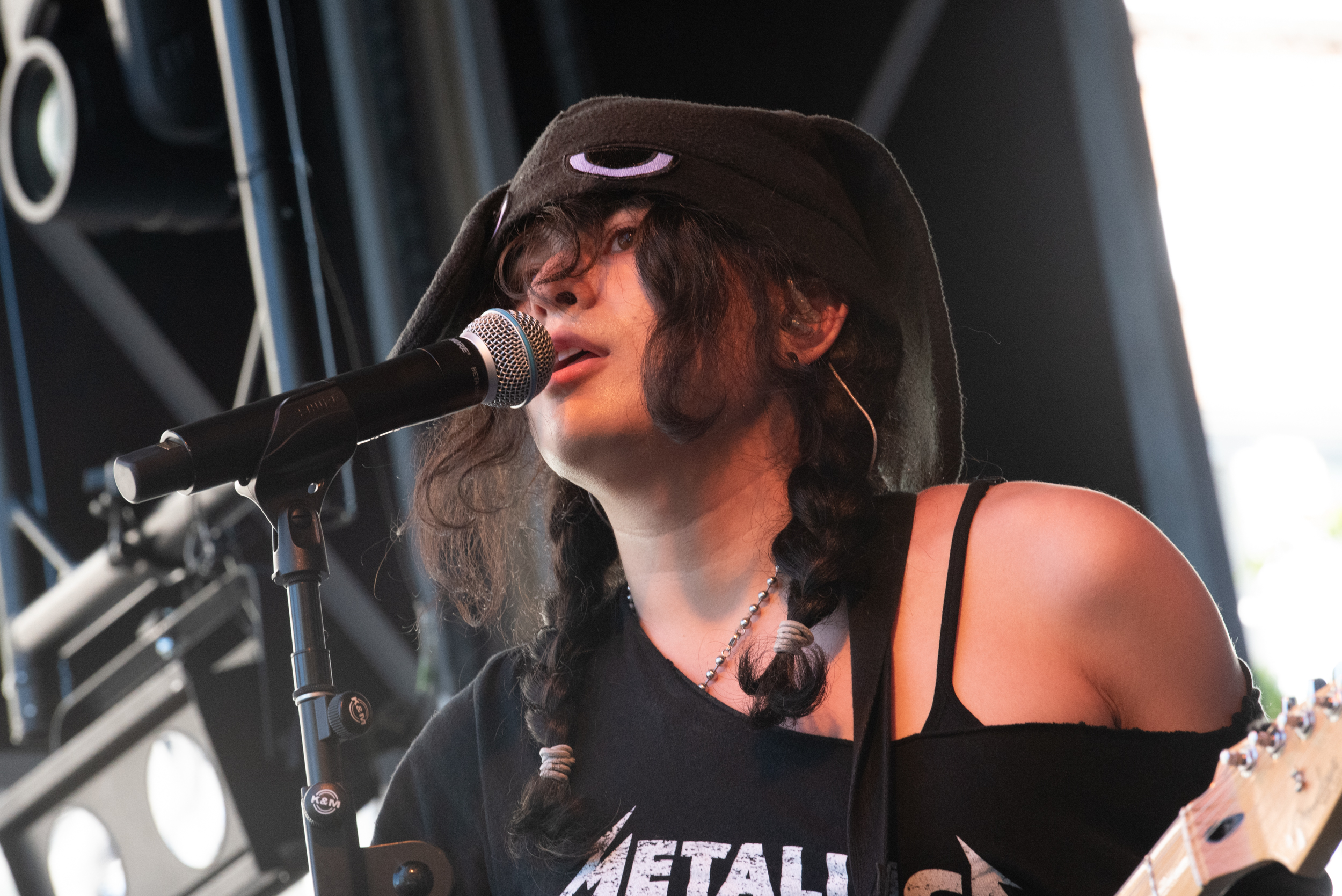 Adorably shy to start, the moment her mouth opens that goes out the window with highly danceable beats and lyrical hooks that you have a hard time getting out of your head. The fans came out for her just as much if not more than RENFORSHORT. I'm not familiar with her music historically but that's about to change starting now.
BETWEEN FRIENDS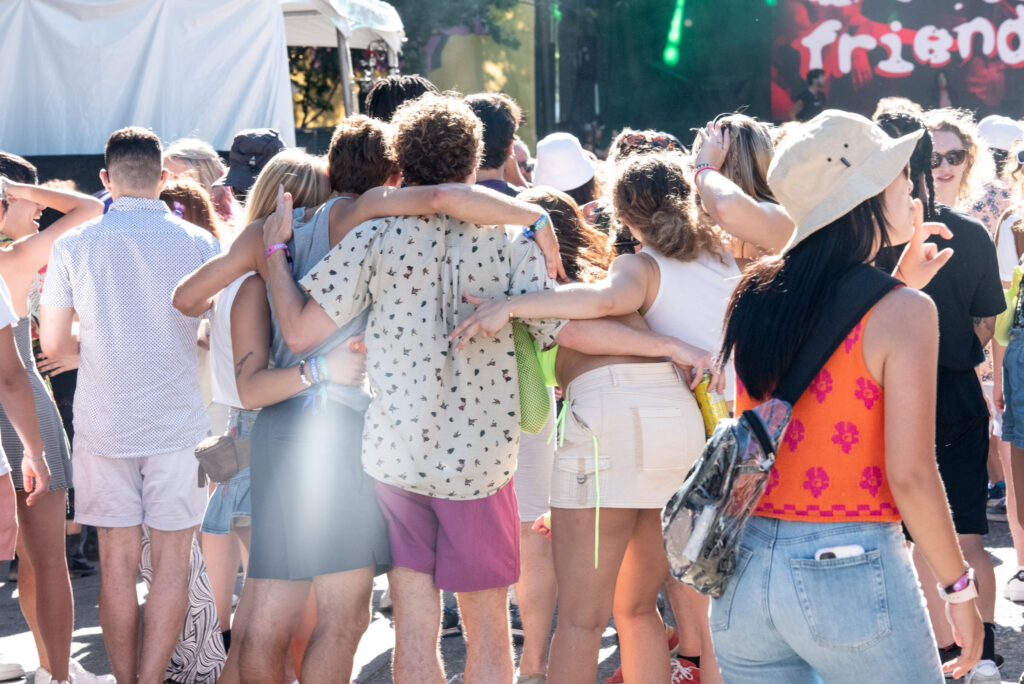 Between Friends is exactly the kind of party band that I hope to find at festivals like CHBP. While they may not be the best set I see all weekend, they know how to get a crowd riled up and there were plenty die-hard fans to spare in the front row singing all the words and blissfully watching with adoration. From dreamy synths to rock anthems they have you covered, serious summer vibes brought a smile to my face.
LEMON BOY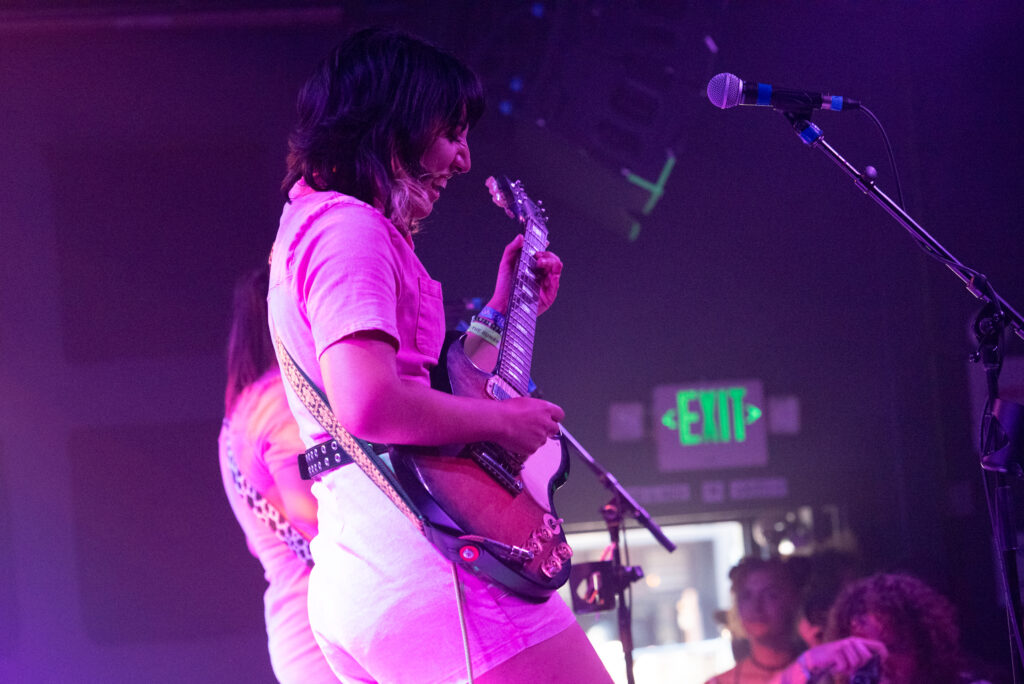 A surprise entry into my new playlist is local group Lemon Boy. While I only had the chance to catch a couple of their songs on the way from one of my planned sets to another, I had to stop dead in my tracks, hang out and take a few shots. This trio of femmes crushed it with bummer rock with some punk vibes thrown in there like early Weezer when you couldn't imagine they'd put out something like the Green album (minus the sad-sack I wish someone would like me lyrics). Add them to your summer playlist, you won't regret it every time they cycle through.
LEMON BOY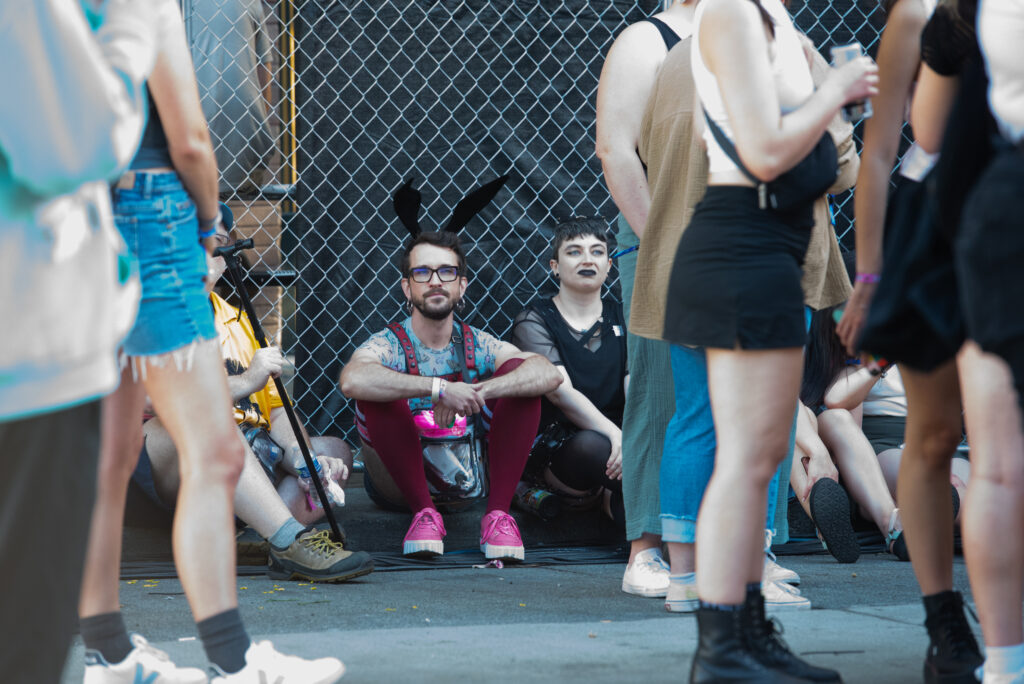 A fan favorite of course, Muna knows how to work up a crowd. It felt a little bit sparse compared to the other sets I've seen her perform but that wasn't her fault and I doubt it's a dwindling love for the band. Who could possibly compete with the indelible Ms. Swift whose duo of performances overlapped with CHBP this year.
COCO AND CLAIR CLAIR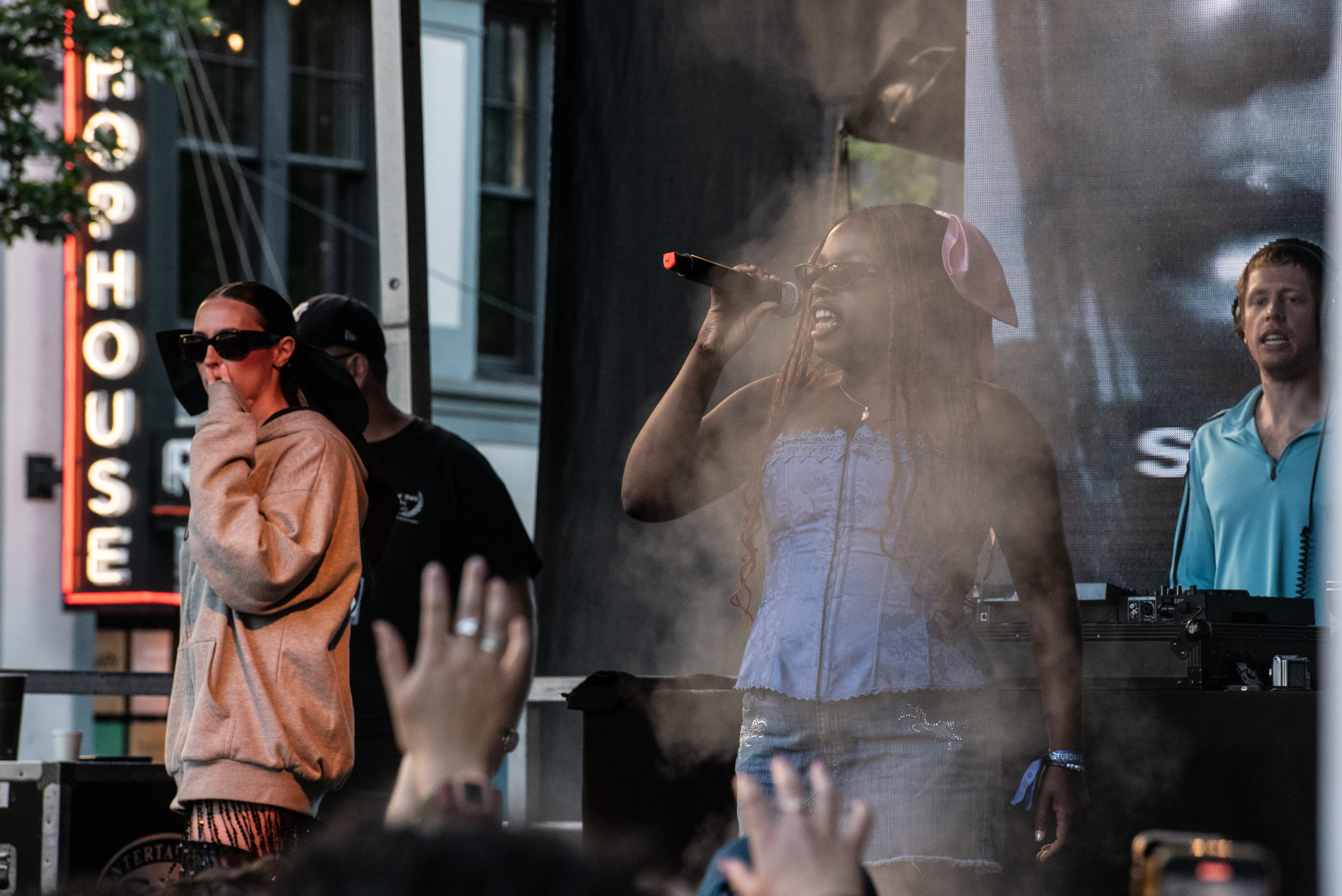 While they weren't allowing photographers in the pit, we had plenty to capture from Coco and Clair Clair. With a throwback aesthetic to their videos, it feels like they're trying to work a niche that might be a bit overdone. I wanted to see their set mostly to see what all the fuss is about. I like the low-key hip hop vibe but I didn't get much out of their music. With the crowd for their Vera Stage set spilling down toward main stage, it seems like they don't need me to like them, they've got plenty of fans to keep them singing.
RED VEIL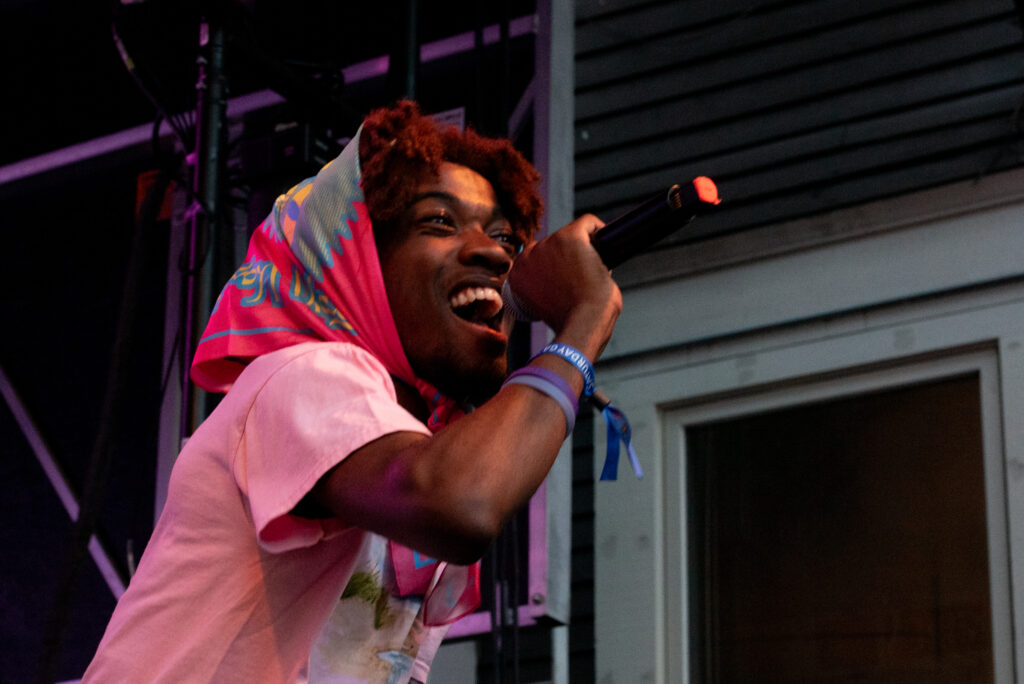 You can already tell from the photos but Red Veil was a delight to watch. He radiated joy even at his most tense moments lyrically. It wouldn't matter if he was singing to five people or 500, he puts everything into his music and the show itself. It makes total sense that Denzel Curry pulled him on stage to collaborate, this kid is going places.
MADEON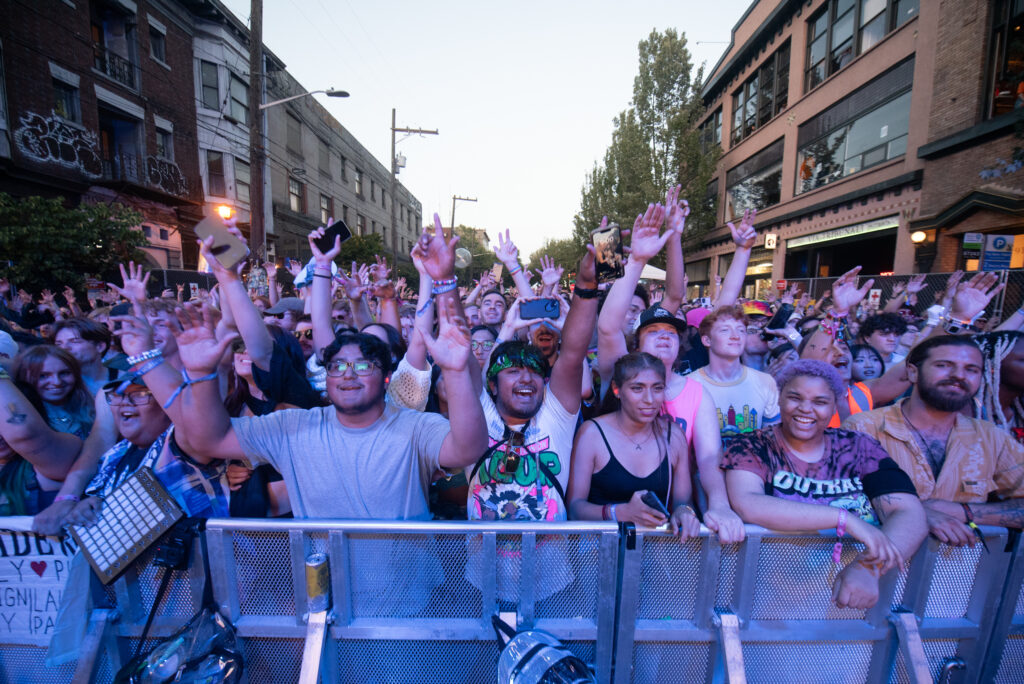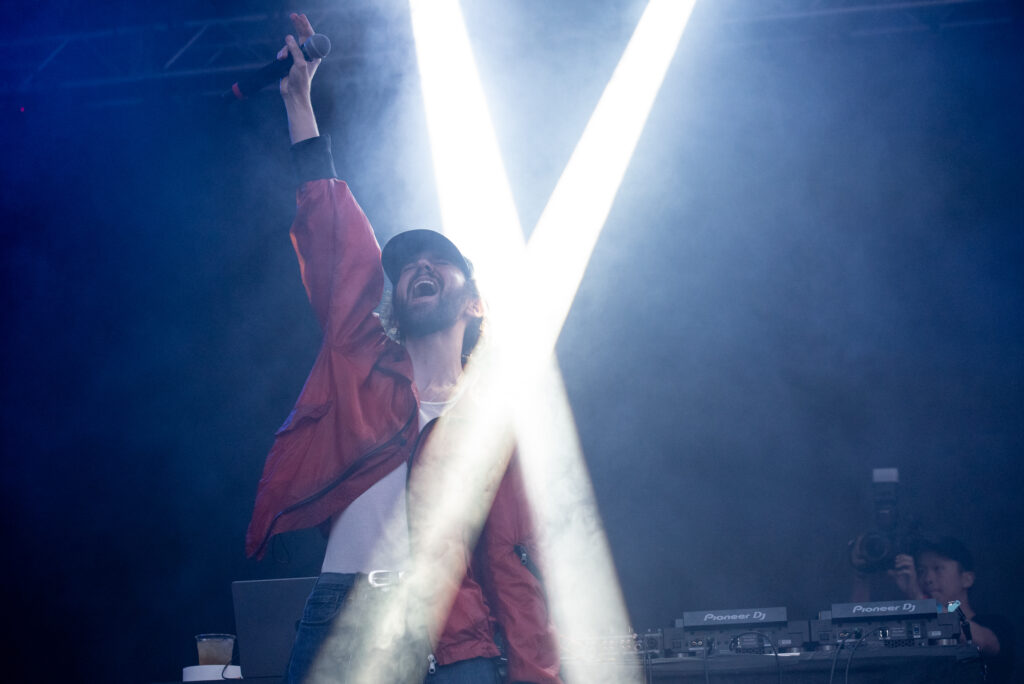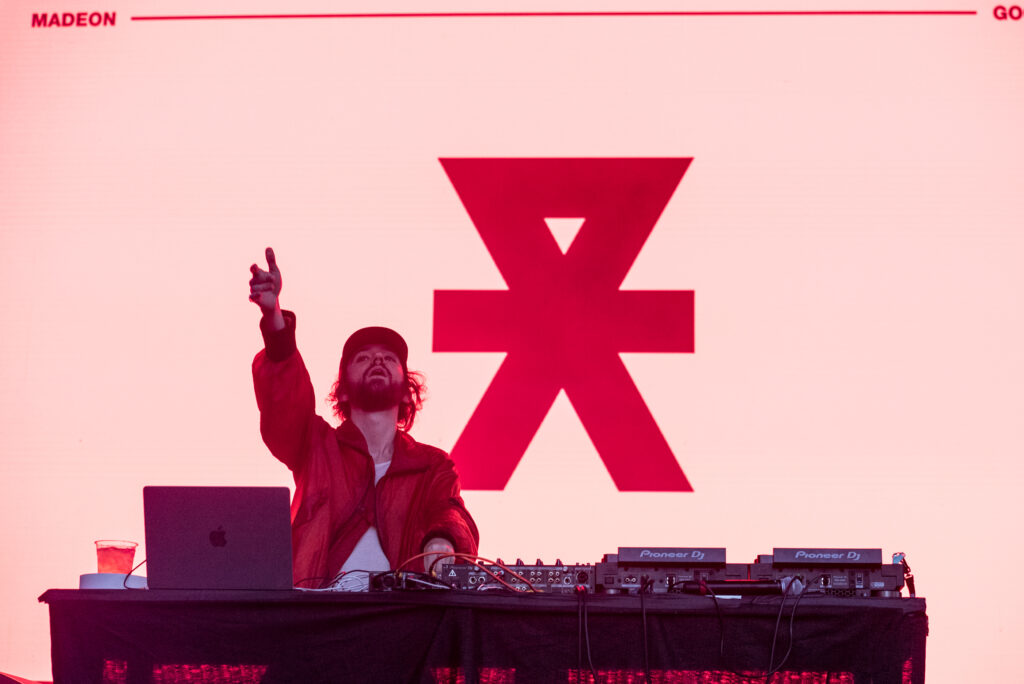 I'm not super psyched about watching DJs and historically at CHBP there have only be two types. One, the performer hangs out behind his table and might move around a little but mostly just pays attention to the equipment. There's no live mixing or scratching, so I get bored pretty quickly. Two, they have most of their work pre-recorded, come out from behind the table pretty often, maybe sing a bit or hype up the crowd. This one is a bit more fun with some action to capture, but still not all that entertaining for me. While Madeon might fit into the first and second category equally, he was still pretty fun and you could tell he loved what he was doing and that at least keeps me excited about taking photos of his set.
STELLA MAR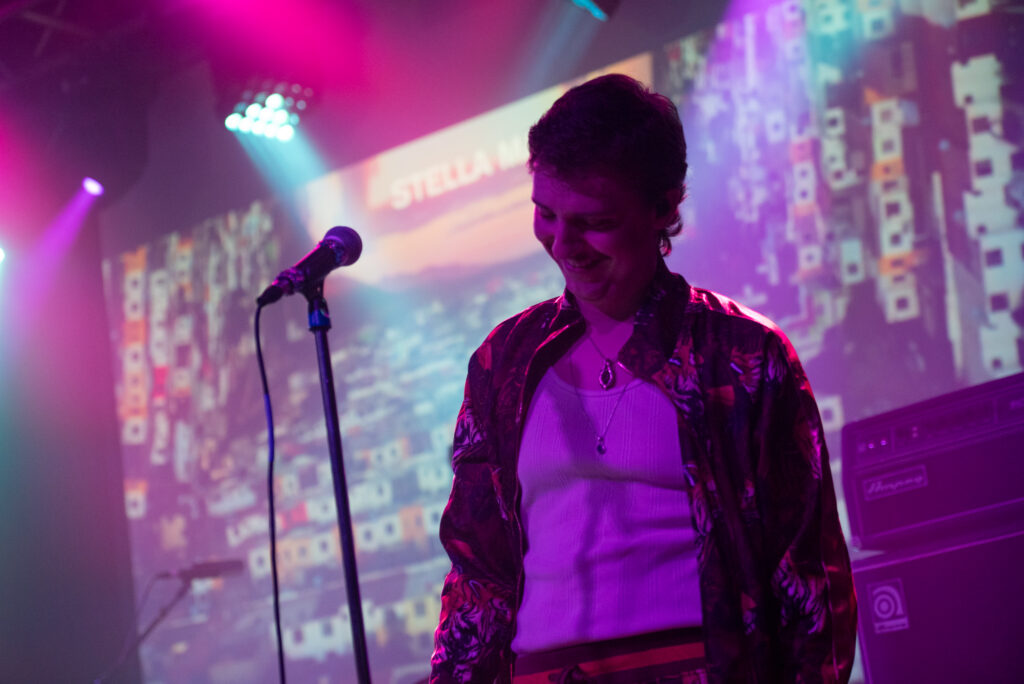 Stella Mar was another unexpected surprise. Looking for a place to settle down between main stage acts I headed into the delightfully air conditioned Neumos and I was rewarded with dance tunes that got my feet moving despite the aching. With a fun atmosphere, 80's throwback sound and great vocals I had to stop and capture the show. They're now steadfastly on my mix for the summer.
DENZEL CURRY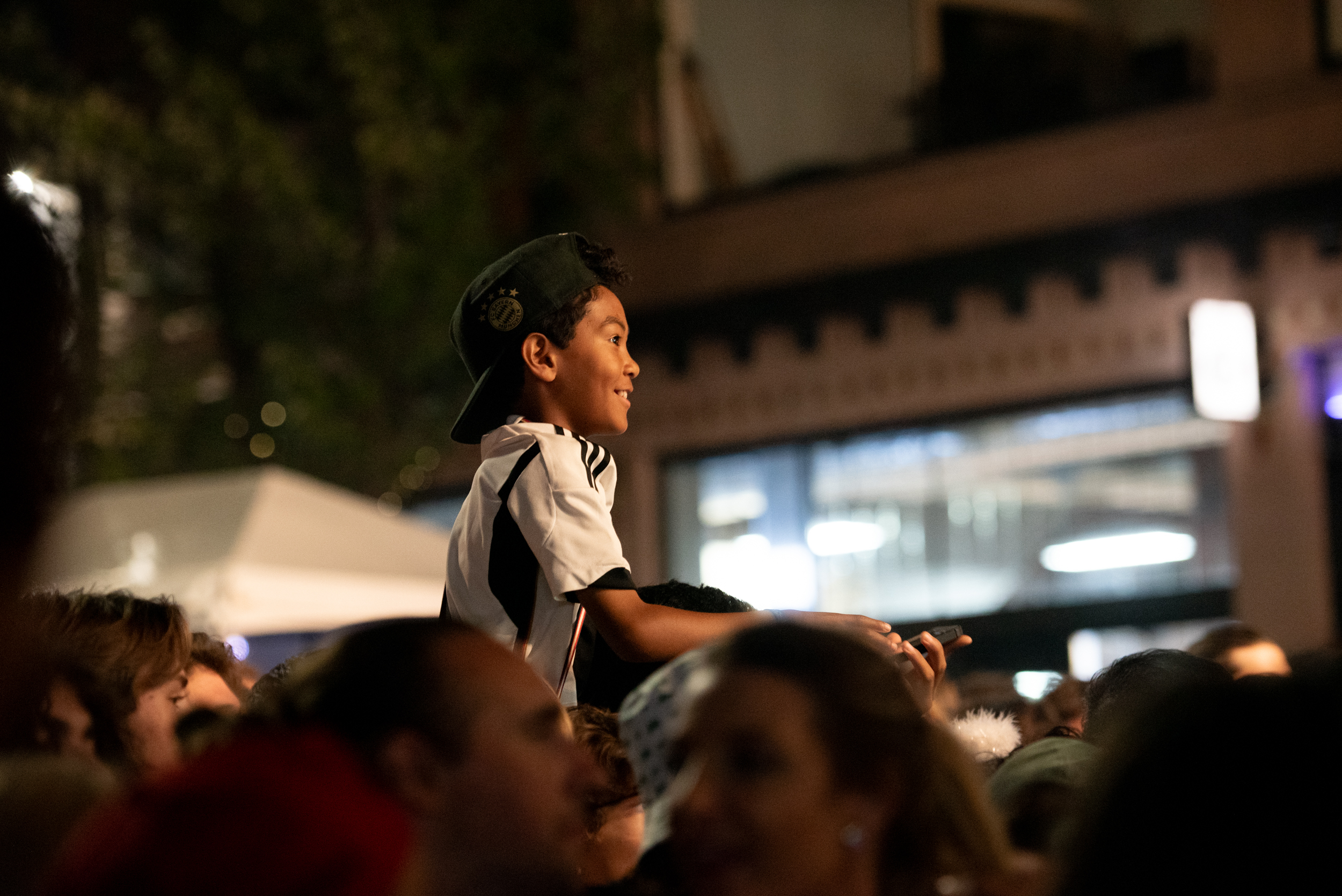 Denzel Curry didn't have a flashy stage show but he knows how to get the crowd wrapped around his little finger. Just like any great hip hop artist worth their salt, his performance was solid and well balanced. He started out with a couple solo songs and brought on some friends and fellow CHBP performers. Any artist that brings up others with less experience but plenty of talent is someone I want to know. In the rap and hip hop world that's a regular occurance and other genres could gain a lot from doing the same. Other than trying to capture him running up and down the stage in incredibly difficult red lighting, I had a blast.
---