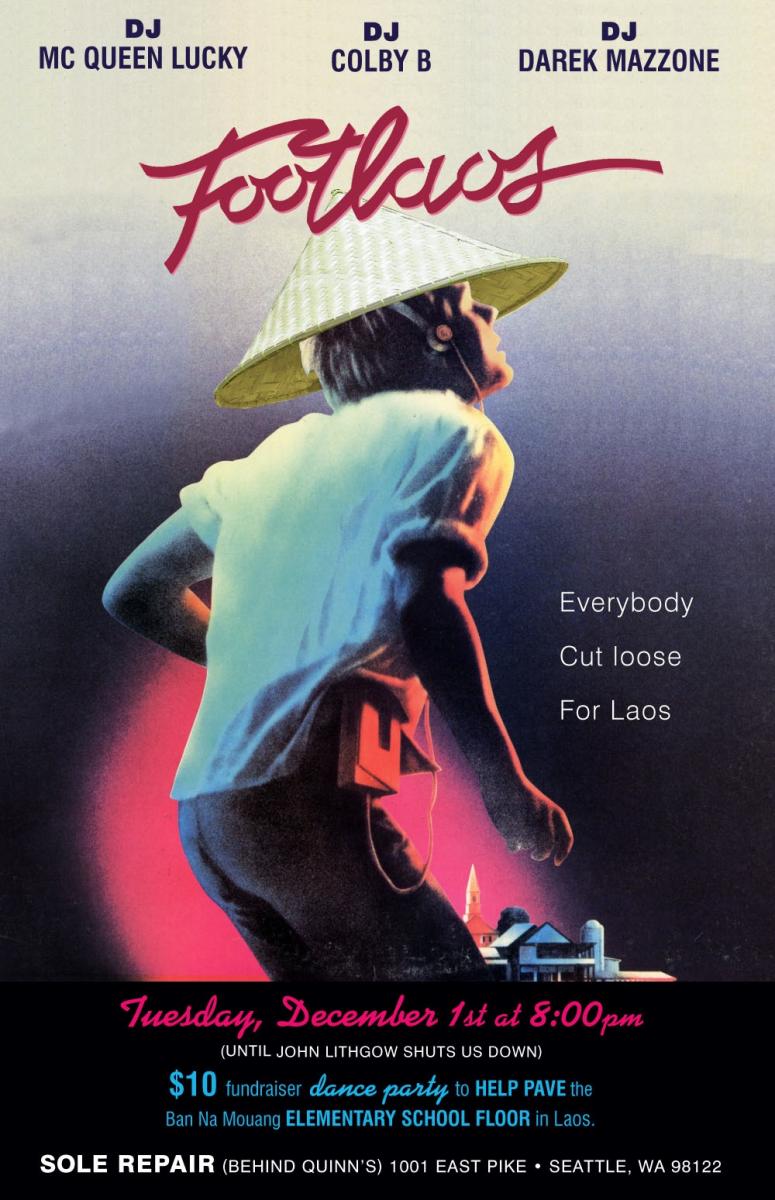 In November, 2008, our dear Visqueen-er, Rachel Flotard joined her friend Justin on a trip to southern Laos to visit his family. While there, among other adventures, she visited local schools, taking all craft supplies, toothbrushes and the like she could stuff in her luggage. The visit had a huge impact on her and she chronicled the stunning details on her blog.
While at the local elementary school, she asked repeatedly what they would like more than anything for their school (besides a soccer ball), they hesitated, and said, "a floor". During the rainy season, 340 pairs of these tiny, eager feet get wet while *inside* their classrooms.
To quote Rachel, "This outrages our inner Kevin Bacon." On December 16th, Chris Olson, Justin Nonthaveth and Rachel Flotard will journey back to Laos and let's make sure they have enough money to for a floor for the elementary school.
Here's what we can do to help:
Join us at FOOTLAOS:  Tuesday, December 1 at Sole Repair in Capitol Hill (Behind Quinn's).
There will be a slew of Seattle notables on hand to make sure this is one dance party that gets out of hand with all funds raised going towards said floor project.
There will be scads of scrumptious treats (courtesy of Trophy Cupcakes, Tom Douglas Restaurants, and Hendricks Gin) and MC QUEEN LUCKY, DAREK MAZZONE, and DJ COLBY B will help us dance it out. Doors are $10.
Contribute online!
Friends International will triple your donation until Rachel boards the plane to Laos in mid December.
And if the above poster isn't enough to convince you to join me at Sole Repair on Tuesday night, I don't know what to do with you. C'mon, "When this hat flies in the air, you better have your butt in gear!"