Pardon me while I turn TIG into Perez Hilton for a moment…
But Natalie Portman's dating Devendra Banhart… of all people!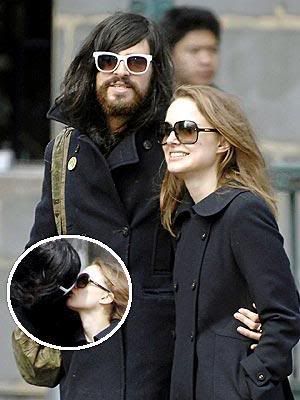 Maybe he's got that rocker appeal. I'd say he's got more of that "let's round up some people and kill Sharon Tate" look, but maybe that's just me.
She recently starred in his video for "Carmensita", and he recently contributed a song ("There's Always Something Happening") to her benefit compilation Big Change: Songs for FINCA.
Need I remind you he made Lindsay Lohan a rehab mixtape a few months back?
Sorry, I really need to ween myself off of celebrity gossip blogs…