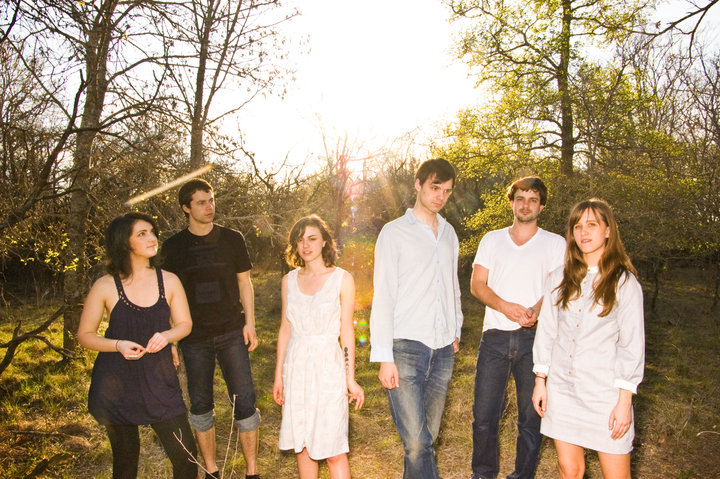 Through the course of their ten year history, Dirty Projectors have been a band of constant change and progression. From their sound and album concepts to their ever-evolving lineup, Dirty Projectors has grown from the solo project of front man and guitarist David Longstreth into it's current six member strong incarnation. The mastermind and creative force behind Dirty Projectors remains Longstreth, who manages to find a way to expand the band's sound with every release. As Longstreth recently told Pitchfork: "One of the things that's been consistent about Dirty Projectors is that the band reinvents itself, and that we're not one of these bands that does one thing sublimely well over and over and over again, until people don't need it anymore. It's about taking risks and with all the glory and hideous failure that that entails."
Their sixth album Swing Lo Magellan (which came out on the 10th) is no exception; it contains the same captivating interplay between Longstreth's intricate guitar play and the soaring, angelic vocals of his female counterparts Amber Coffman and Haley Dekle that made their 2009 release Bitte Orca so fantastically beautiful. For proof, check out some of the goose bump-inducing high notes hit in their 2009 single "Stillness is the Move":
And if that's not enough to persuade you, you can listen to the fantastic Swing Lo Magellan in it's entirety over at the New York Times (dot com).
Convinced? We figured as much. You can catch all of this amazing firsthand later this month, when Dirty Projectors bring their live show to the Showbox at the Market on Monday, July 23rd. Opening the show is Baltimore duo Wye Oak. Tickets are available, along with more show details, at the Showbox page here.
{8p doors / all ages / $22.50 adv / $28 DOS. Photo courtesy of the band's Facebook page.}