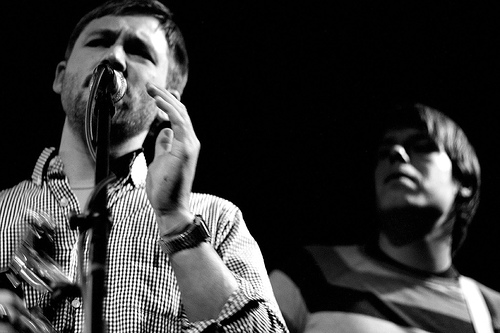 One of my favorite local bands, Throw Me The Statue, is headlining a show with Truckasaurus, this Thursday December 4th at Neumos.
It might sound old fashioned but I suggest being there or you'll definitely be square. I got a chance to see Throw Me the Statue this summer at the Capitol Hill Block Party after falling in love with their album Moonbeams. They are fanatastic live, with their many horns, guitars, keyboards and drums. They're also celebrating the release of their Purpleface EP. All I can say is trust me, please, you don't want to miss this band live. I swear on my life.
And Truckasaurus (rock set), well as for them I've only heard great things and I couldn't be more stoked to see them. Don't believe me? Check out the PHOTO ESSAY: Ultimate Party Show recapping a recent performance. They too seem like a must see.
Rounding out the bill on the must-see night: No Fi Soul Rebellion, DJ Fucking in the Streets, and Sam Rousso Soundsystem.
And the even better news??? With these tough times, this is also an affordable $10 show. Tell me a better way to spend a Thusrday night. Doors open at 8pm.
(Throw Me The Statue photo by Laura Musselman.)