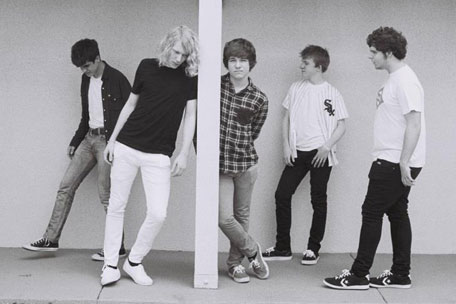 If you've been within shouting distance of me anytime in the last two weeks, you've undoubtedly heard me talking about The Orwells, specifically their 2012 release, Remember When. I first heard these kids on Greg Vandy's Best-Of-The-Year Roadhouse show on KEXP at the end of December, and now that I've got the album in-hand, I can't listen to anything else. It's gritty, sloppy-tight Chicago post-garage, mostly about girls and death. Take a listen to "In My Bed" (below).
This band makes me want to bust out of a high school classroom and blow off my classes to take pills, hang out with my friends, and pretend to be disinterested in girls — all in some kind of lo-fi frame-skipping movie sequence. Get the whole album direct and leave it on repeat until Saturday, when they come to town to play The Crocodile with Wimps (!!!!!).
While you're picking up that Orwells album, PS, click above and go get the Wimps demo FOR FREE. These will be the best two moves you make today, I promise.
{All ages / $12 adv / Wimps and Grim Smiley open. Tickets available here. Orwells photo courtesy of the band.}